Du Yun & David Bloom
Be inspired by the unexpected creations of these composers.
Program
Carlos Gutiérrez QUIROGA

Jintili

Vicente ALEXIM

Impulses

Aida SHIRAZI

Lullaby for Shattered Angels

Mazz SWIFT

New Work for Orchestra (world premiere, LA Phil Commission with generous support from The Hillenburg Family)

DU YUN

new work (world premiere, LA Phil commission)

Rajna SWAMINATHAN

new work (world premiere, LA Phil commission)
About this Performance
This wide-ranging program of music hand-picked by Du Yun and David Bloom begins with the evocative Jintili, for tiny pan flutes and loofahs, and concludes with three world premieres.
See other concerts in this series
Programs, artists, dates, prices and availability subject to change.
Enhance Your Experience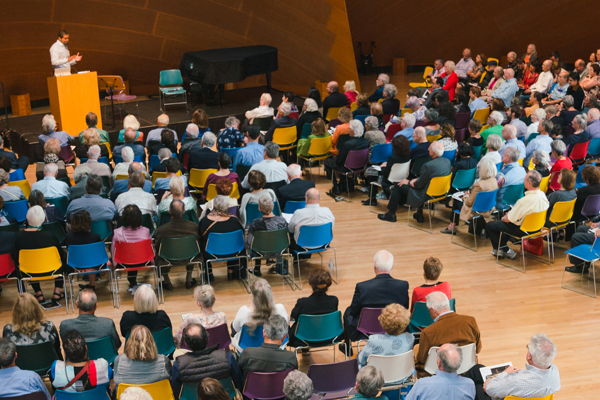 Upbeat Live with Derrick Spiva
Event starts at 7:00PM
Before the concert, some of the sharpest musical minds around – including members of the LA Phil – guide you through the evening's music, complete with a Q&A session for any lingering questions. This free event is held in BP Hall, accessible after your ticket is scanned.
Learn More