Ballet Folklórico de Nueva Antequera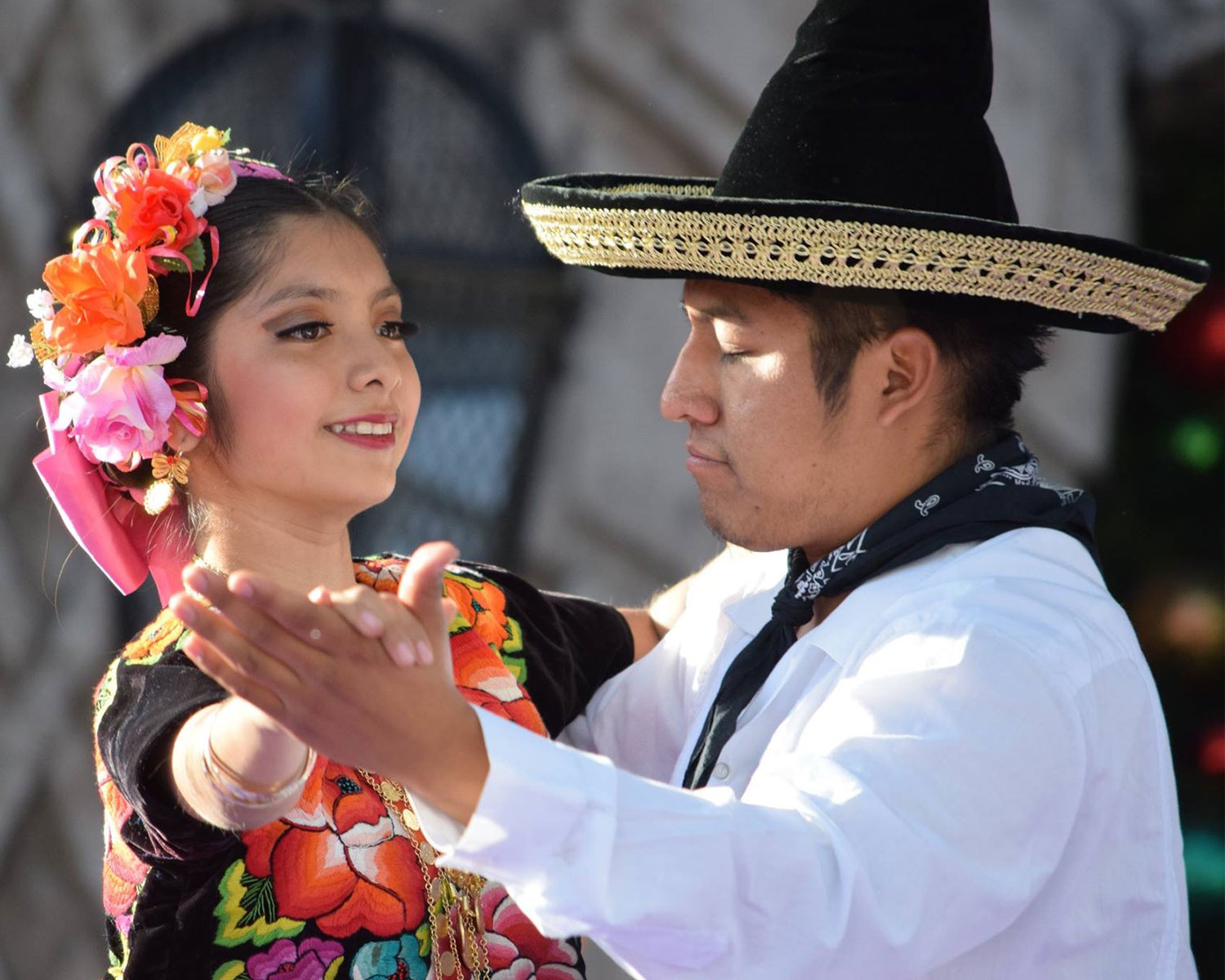 The Ballet Folklórico Nueva Antequera was founded by Miriam Lopez and Raul Cortes on October 2, 1999 in the city of Los Angeles, California. Its mission is to preserve and promote the traditional music and dance of Oaxaca. Its goal is to keep alive the most important cultural celebration of the Oaxacan community, La Guelaguetza. Currently, Nueva Antequera has 45 active members that not only are trained to dance but educated about their cultural background, so they can contribute to the continuity and dissemination of the Oaxacan culture. Since its foundation 18 years ago, Ballet Folklórico Nueva Antequera has performed in numerous venues and festivals in California, including the Lobero Theatre of Santa Barbara, the Aztec awards in Century City Plaza Hotel, the Autry Museum of the American West, the Getty Museum, the Bower Museum, the Museum of Latin-American Art, the Ford Amphitheater, the Day of Dead Festival at Hollywood Forever, A Day in Oaxaca Festival in Pershing Square, Vela Muxe LA, and the Guelaguetza Festival in the cities of San Diego, Oxnard, Fresno, Las Vegas, Bakersfield, Santa Cruz, Santa Rosa, and Los Angeles, as well as multiple workshops and performances with local schools and cultural organizations from the Oaxacan community. 
Oaxaca is a multiethnic culture that is recognized for its authenticity. 300 years of history, tradition, and cultural heritage make Oaxaca a magical place which is considered cultural patrimony of humanity. Thus, Ballet Folklórico Nueva Antequera is not only committed to entertain audiences, but to educate and inspire new generations to better assimilate their cultural identity. 
Executive Director: Raul Cortes
Artistic Director: Miriam Lopez