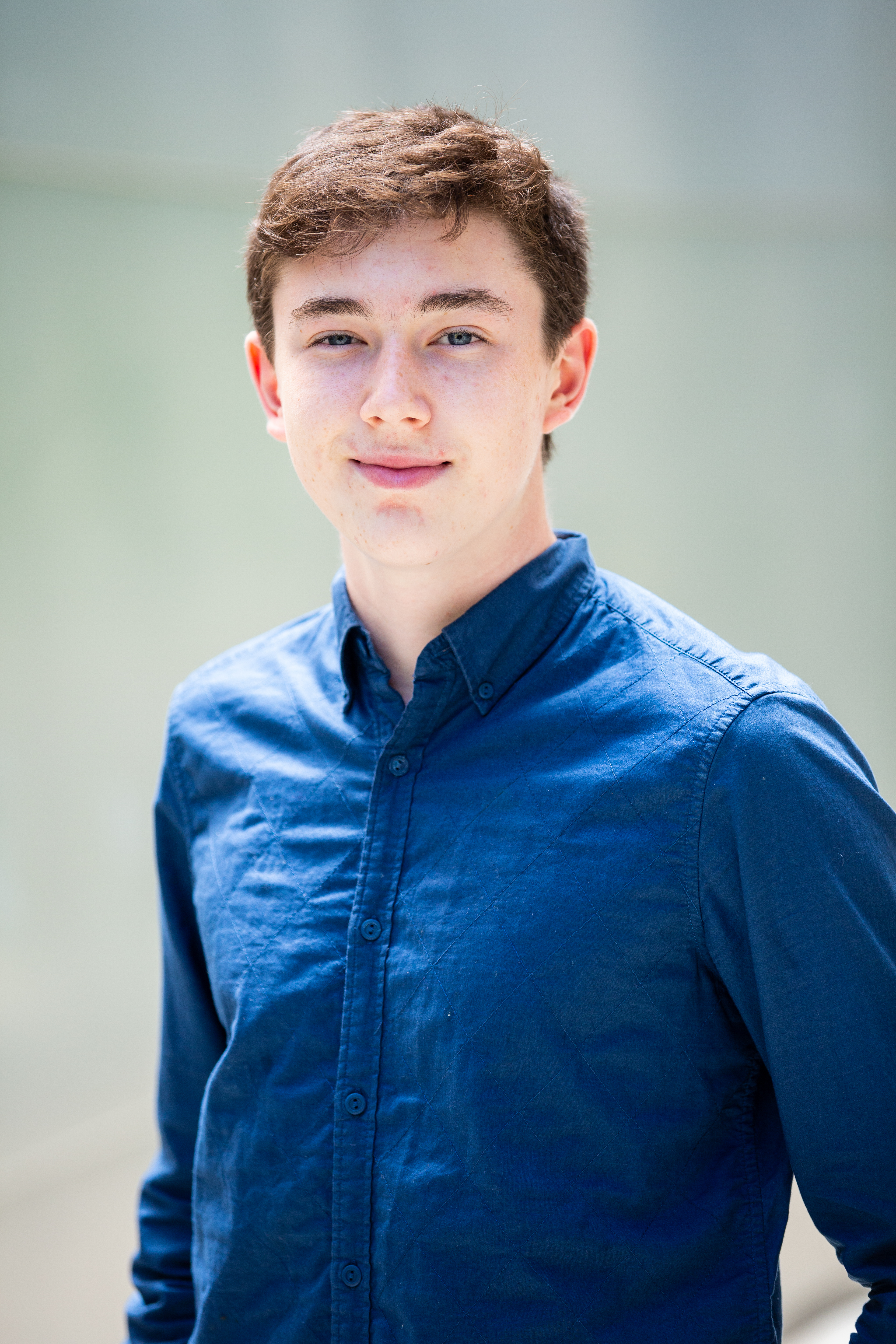 Stanford Fram is a Junior at Crossroads School for Arts & Sciences in Santa Monica, CA.  
Stanford's passion for composing began when he started playing the drums at 3 years old.   As a young child, his musical tastes ran towards 1960 and 70s rock legends, such as the Beatles. Eventually realizing that he had perfect pitch, Stanford sought to become a multi-instrumentalist and began composing whilst enrolled at the Mirman School.  At age 12, he won the Music Teachers of California Composers Competition, performing his piece Con Viviance for an audience in San Jose, CA.  Since then, Stanford has been studying classical piano at the Colburn School under the direction of Regulo Martinez-Anton.  More recently, Stanford has begun playing jazz piano in Evan Avery's Jazz Band and has composed for his ensemble as well, performing his piece Blue Moonlight during the Spring Concert.  During the summers, he studies at both the Stanford Jazz Institute, New York University's Jazz Improvisation Workshop with and the Montecito Music Festival.   Additionally, Stanford composes electronic music under the tutelage of Daniel Jimenez Afanador and studies Music Theory with Kathy Sawada.
Some of Stanford's classical influences include Chopin, Liszt, Rachmaninoff and Kapustin.  He is also inspired by composers in other musical genres such as Snarky Puppy, Flying Lotus, John Coltrane and Thelonious Monk.
Aside from composing, Stanford is interested in technology, is an Honors student and will be playing on the Varsity Tennis Team.