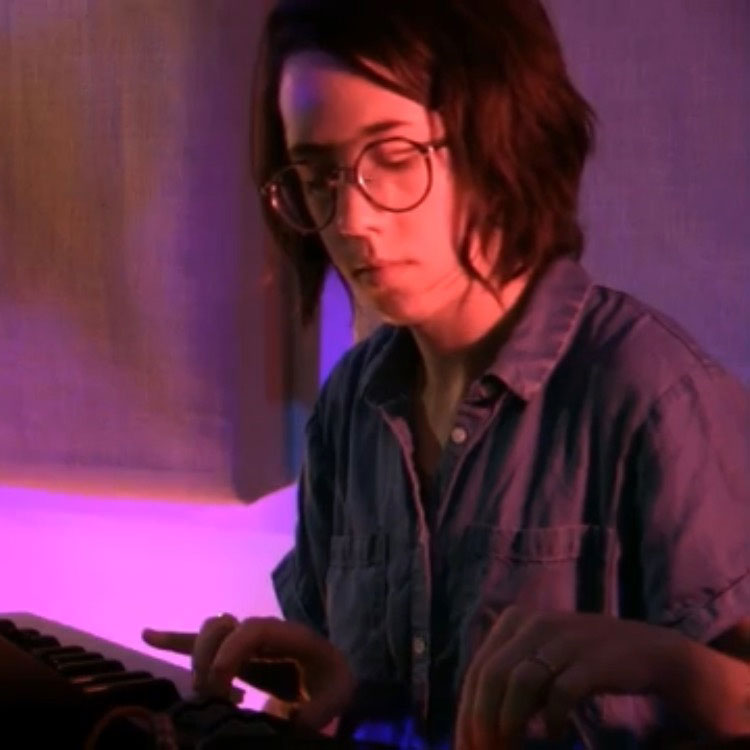 Kelley Sheehan is a Chicago-based composer and computer musician moving between acoustic, electronic, electro-acoustic, and performance art works. In any medium, her work broadly focuses on noise and interaction. Kelley has either performed or has been performed at numerous concert halls or art spaces such as the Experimental Sound Studios (Chicago), the Art Institute
of Chicago, Constellation (Chicago), Banff Center for the Arts (Alberta) and The Tank (New York). She was recently nominated for the Gaudeamus Award 2019, and other residencies and festivals include a MISE-EN_PLACE Bushwick residency, Composition Fellow at Nief-Norf Summer Festival, and Composition Fellow at EQ: Evolution of the String Quartet at Banff.
When not composing, she is co-artistic director of and performer with the contemporary ensemble Noisebias, as well as co-founder of The Plucky Plunkers, an improvisational music duo that is focused on commissioning and performing works for the toy piano and multimedia collaborations. As an advocate for New Music, she is co-artistic director and editor at Cacophony Magazine, a Chicago-based magazine dedicated to the advocation of contemporary sound-making and performance.