Paolo Bortolameolli
Conductor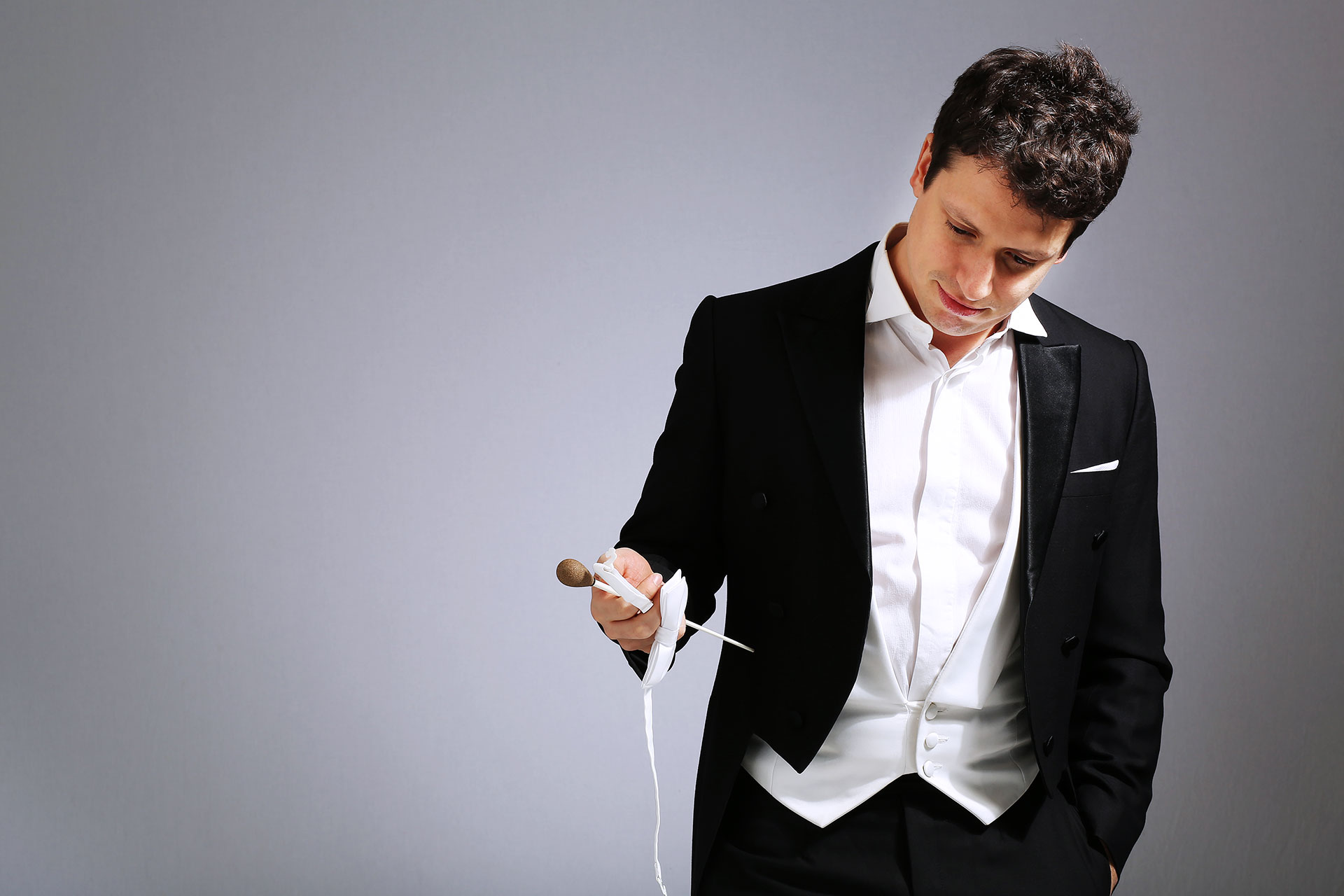 Praised by composer George Crumb for his "sensitive and insightful interpretation," PAOLO BORTOLAMEOLLI has been gaining international attention as one of the most interesting young South American conductors of his generation.
Along with his musical personality, Bortolameolli brings a collaborative approach to music and a passion for connecting the 21st-century audience to the concert stage. A Dudamel Fellow for the LA Phil's 2016/17 season and now the orchestra's Assistant Conductor, Bortolameolli enjoys conducting, working with youth orchestras, collaborating with today's composers, lecturing, and writing. 
Bortolameolli debuted with the LA Phil in a Toyota Symphonies for Youth concert in February 2017. He was the 2017 Guest Conductor in Residence with YOA Orchestra of the Americas and was a semifinalist in the 2016 Mahler Competition. He has worked with internationally renowned soloists, such as Ray Chen, Lucas Macías Navarro, Pacho Flores, Yuzuko Horigome, and Kun-Woo Paik, among others. As Assistant Conductor of Yale Philharmonia, he collaborated with conductors such as, Peter Oundjian, Xu Zhong, Jahja Ling, Shinik Hahm, William Christie, and Helmut Rilling. He was cover conductor for Marin Alsop and the Baltimore Symphony Orchestra in 2014/15 and Principal Conductor of the New Haven Chamber Orchestra during the 2012/13 season. In 2013, he debuted with the Orquesta Filarmónica de Santiago (Chile), celebrating the centennial anniversary of The Rite of Spring, in a performance that garnered him the Special Award from the Chilean Critics Association. Since then, he has conducted the Orquesta Sinfónica de Chile, the Orquesta de la Universidad de Concepción, the Orquesta USACH, the Orquesta de Cámara de Chile, and the Orquesta Sinfónica Nacional Juvenil, among others. 
Bortolameolli holds a Master of Music degree in orchestral conducting from the Yale School of Music (Shinik Hahm, 2013) and a Graduate Performance Diploma from the Peabody Institute (2015), where he studied under the guidance of Gustav Meier and Markand Thakar. He graduated from the Arts Faculty of the University of Chile (David del Pino Klinge,  2011) and from the Universidad Católica de Chile, where he studied piano with Professor Frida Conn.