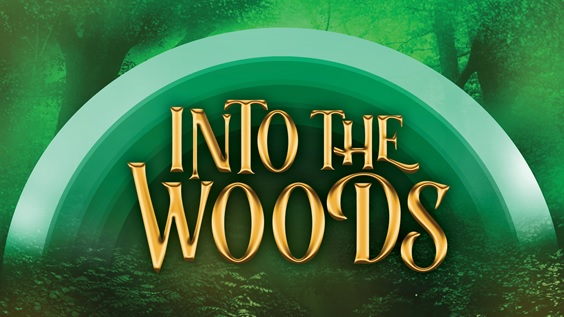 Additional cast members announced:
Tamyra Gray as "Granny/Cinderella's Mother"
Edward Hibbert as "The Narrator"
Edelyn Okano as "Cinderella's Stepmother"
Rebecca Spencer as "Jack's Mother"
Performances July 26–28; individual tickets now on sale


July 11, 2019, Los Angeles – Additional casting has been announced for the Hollywood Bowl's upcoming production of Into the Woods on Friday, July 26, at 8 PM, Saturday, July 27, at 8 PM and Sunday, July 28, at 7:30 PM. The new cast members are Edward Hibbert, best known for his recurring role as Gil Chesterton on the hit NBC series Frasier. as the Narrator, Tamyra Gray, of American Idol fame and most recently, Broadway's Once On This Island, as Granny/Cinderella's Mother, Edelyn Okano, most recently seen onstage in the East West Players production of Mamma Mia!, as Cinderella's Stepmother, and Rebecca Spencer, who premiered the role of Madame Giry in Phantom - The LV Spectacular and launched POTO's 25th Anniversary World Tour, as Jack's Mother.
The production also stars the previously announced Skylar Astin, as the Baker; Sierra Boggess as Cinderella; Chris Carmack as Rapunzel's Prince; Anthony Crivello as the Mysterious Man; Sutton Foster as the Baker's wife; Gaten Matarazzo as Jack; Patina Miller as the Witch; Cheyenne Jackson as Cinderella's Prince and the Wolf; Hailey Kilgore as Rapunzel; Shanice Williams as Little Red Riding Hood, and the voice of Whoopi Goldberg as the Giant. Additional casting will be announced at a later date.
The darkly humorous and hauntingly beautiful masterpiece, with book by James Lapine and music and lyrics by Stephen Sondheim, will be the 20th annual fully staged summer Broadway musical produced by the LA Phil at the Hollywood Bowl.
Into the Woods will be directed and choreographed by Tony® nominee Robert Longbottom and conducted by Kevin Stites, who will also serve as musical director.
The Hollywood Bowl will be transformed into an enchanted world of magic beans, towering giants, and handsome princes. As the Baker and his Wife travel through the forest trying to reverse a witch's curse, they come across Cinderella, Little Red Riding Hood, Rapunzel, and other iconic storybook characters, all in search of their own wishes…but "happily ever after" turns into a tale of "be careful what you wish for," when granted wishes have unexpected effects. This is Sondheim at his finest, with such memorable songs as "Children Will Listen" and "No One Is Alone."
Into the Woods will have three performances at the Hollywood Bowl this summer – Friday, July 26, at 8PM; Saturday, July 27, at 8PM; and Sunday, July 28, at 7:30PM. Subscriptions and single tickets for performances during the Hollywood Bowl 2019 summer season are available at hollywoodbowl.com, 323 850 2000, or in person at the Hollywood Bowl Box Office.
For further details or questions, call 323 850 2000 between 10AM and 6PM daily, or visit hollywoodbowl.com.

About the Cast and Creative Team
Tamyra Gray most recently starred on Broadway as 'Papa Ge' in the Tony Award wining revival of Once on This Island. On stage, Tamyra made her Broadway debut as the lead in Bombay Dreams, was praised for her starring role on Broadway as "Mimi" in Rent and played "Kate" in the first national tour of If/Then. In 2011 she starred in Debbie Allen's Twist at the Pasadena Playhouse, for which she won a Beverly Hills / Hollywood NAACP Theatre Award. Following her acclaimed appearance on American Idol, Tamyra appeared on television in Boston Public, Half and Half, All of Us, What I Like About You, Las Vegas and Tru Calling. Big screen credits include the Sony feature The Gospel and Rachel Getting Married. Tamyra has co-written "You Thought Wrong" for Grammy winner Kelly Clarkson and the #1 Billboard Hot 100 single "I Believe" for Fantasia.
Edward Hibbert is best known to audiences for his recurring role as the flamboyant, over-refined food critic, Gil Chesterton, on the hit NBC series, Frasier. He was most recently seen onstage as Lady Bracknell in The Importance of Being Earnest at the award-winning Cape Playhouse. He has numerous television credits, which include Grace and Frankie, Search Party, Two Broke Girls, Blue Bloods, Hot In Cleveland, Smash, and Law & Order: SVU.
His Broadway credits include It Shoulda Been You, Something Rotten, Mrs. Warren's Profession, Curtains, The Drowsy Chaperone, Noises Off, The Green Bird, Me and My Girl, and Alice In Wonderland. In London's West End, he has appeared in The Mystery of Irma Vep, Lend Me a Tenor, and Twelfth Night. Off- Broadway, Mr. Hibbert received Obie and a Drama-Logue Awards for his performance in Jeffrey. He also appeared off-Broadway in The Milk Train Doesn't Stop Here Anymore, My Night With Reg, Privates on Parade, and as Oscar Wilde in Gross Indecency. He was also seen in the New York City Center "Encores" productions of Lady In The Dark and Anyone Can Whistle.
His regional credits include The School For Scandal (Mark Taper Forum), Rough Crossing (Bay Street Theatre), and Rosencrantz and Guildenstern Are Dead (Long Wharf Theatre). Hibbert recently debuted his cabaret act Can't Something Be Done at 54 Below in New York City.
On film, Mr. Hibbert can be heard as The Umbrella in the newly released Mary Poppins Returns. His additional film credits include Taking Woodstock, The Prestige, Everyone Says I Love You, and The First Wives Club.
A classically trained and well-versed performer, Edelyn Okano has appeared in live theater and recurring roles for daytime and primetime and cable television. She was most recently seen in Mamma Mia! at East West Players in Los Angeles. As a graduate of the American Musical and Dramatic Academy in New York, Edelyn co-wrote and performed in Jeremy Lin, The Musical at the Zephyr Theater and has worked with the acclaimed Labyrinth Theater Company (which had former artistic director Philip Seymour Hoffman) at The Public. She has been guest starring on many award-winning shows, such as Designated Survivor, Grey's Anatomy, Hand of God, Brooklyn Nine-Nine and Jane the Virgin, to name a few and will soon be seen in the upcoming, much-anticipated feature film Torrance starring Ben Affleck.
As a proud actress of Filipino and Japanese descent, Edelyn is an advocate for the diverse representation of Asians and Asian Americans in mainstream media. Additionally, Edelyn is involved with the Humane Society of the United States (HSUS) and Dress for Success, whose mission is to empower women to achieve financial independence and self-sufficiency. Edelyn divides her time between Los Angeles and Canada.
Rebecca Spencer premiered the role of Madame Giry in Phantom - The LV Spectacular (Hal Prince, Director), launched POTO's 25th Anniversary World Tour, and debuted as Carlotta for the first Hamburg, Germany Company (sung in German). She originated the role of Lisa (Emma) Carew in the Alley Theatre world premiere of Jekyll and Hyde and is an original Broadway cast member, from Swing to first cast replacement for Lady Beaconsfield/Guinevere.
She toured as guest soloist with Marvin Hamlisch, headlined at Birdland, Vitello's, Las Vegas Composer's Showcase, The Wallis 'Sorting Room', NYC Cabaret Convention, NYC Opera's-New Voices; engagements include five seasons with NYC's Encores!, the Syracuse, New Haven, Indianapolis, Naples and Detroit Symphonies, North American premiere of Jerry Springer The Opera (Mary/Irene) – MGM, and Carnegie Hall's 'Gershwin Centennial' (PBS). Her solo recordings include Wide Awake and Dreaming (Bistro Award) Fair Warning and Still, Still, Still with pianist Philip Fortenberry (LML Music). Rebecca's cast recordings include Jekyll & Hyde, Ragtime (Toronto), Drat the Cat, Watch Your Step, New Moon (Encores), and Linda Eder Christmas (Bravo).
In roles from Cunegonde to Dolly Levi, Rebecca has starred at the Paper Mill, Weston and Cincinnati Playhouses; Arizona, Jupiter and Village Theatres; St. Louis and Trinity Repertory; Theatre Under the Stars, Minnesota Opera and Lyric Opera of KC. In Los Angeles theatre she has appeared in Catch Me If You Can (Carol Strong) at MTW, Grey Gardens (as Standby for Betty Buckley) at CTG, and Heir Apparent (M. Argante) at ITC. On television she has appeared on Third Watch, Law & Order: SVU, and Solve. She is an alum of Ithaca College.
Skylar Astin was last seen starring opposite Golden Globe® winner Rachel Bloom in the final season of The CW's Crazy Ex-Girlfriend and will next be seen starring in NBC's upcoming musical dramady Zoey's Extraordinary Playlist. He previously starred as "Isaiah Miller" alongside Nick Nolte in the Golden Globe®-nominated dark comedy Graves. He will next be seen starring in Eric Bress' psychological thriller Ghosts of War and reunited with Steve Coogan in Frank Coraci's comedy Hot Air. Astin may be best known for his breakout role as "Jesse" in the Pitch Perfect franchise, but he has created a number of diverse and notable roles in other films, include starring opposite Miles Teller in the comedy 21 and Over for Relativity, Taking Woodstock for director Ang Lee, the Sundance cult-hit Hamlet 2, plus Flock of Dudes, Cavemen, and the beloved Disney animated film Wreck It Ralph.
Skylar spent two years as the star of Bill Lawrence's half-hour multi-camera comedy Ground Floor and has appeared in shows such as Girls, Halt and Catch Fire, House, and Love Bites.
A native New Yorker, Skylar's first break came as "Georg" in the 2006 cultural phenomenon Spring Awakening. The show went on to win 8 Tony® Awards. He most recently portrayed the iconic role of "Tony" in Carnegie Hall's performance of West Side Story, and he will be see staring in Encore!'s production of Kurt Vonnegut's God Bless You, Mr. Rosewater.
Sierra Boggess is an Olivier-nominated actress, best known worldwide not only for reinventing the coveted role of Christine Daae in Lord Andrew Lloyd Webber's The Phantom of the Opera, but for Lord Webber himself going on record to say that "she's the best, the best Christine certainly." Boggess portrayed the role in the Broadway, West End, and televised 25th Anniversary concert productions of Phantom.
Sierra made her Broadway debut as Ariel in Disney's The Little Mermaid, receiving Drama Desk and Drama League Nominations, as well as the Broadway.com Audience Award for Favorite Female Breakthrough Performance. Her additional Broadway credits include Master Class, It Shoulda Been You, and School of Rock. Boggess' Off-Broadway credits include Love, Loss, and What I Wore and Music in the Air, alongside Kristin Chenoweth, for New York City Center's Encores! Series. In the West End, Boggess has appeared as Fantine in Les Miserables and originated the role of Christine Daae in Love Never Dies, the critically acclaimed sequel to The Phantom of the Opera, receiving an Olivier Award Nomination for her performance.
Sierra's concert appearances include multiple engagements with BBC Proms at Royal Albert Hall; Lincoln Center's American Songbook Series; The New York Pops at Carnegie Hall; Broadway by the Year at New York's Town Hall; Guys and Dolls at Carnegie Hall opposite Patrick Wilson, Megan Mullally and Nathan Lane; and The Secret Garden at Lincoln Center. She has toured with her cellist sister, Summer Boggess, and musical director Brian Hertz all over the United States as well as in Japan and Australia with her concert show, which has been preserved live and released on CD as Awakening: Live at 54 Below.
Her recordings include School of Rock, It Shoulda Been You, the 25th-anniversary concert ofThe Phantom of the Opera (also on DVD), the symphonic recording of Love Never Dies, The Little Mermaid, Andrew Lippa's A Little Princess, Rodgers & Hammerstein: A Night at the Movies with the John Wilson Orchestra, Where the Sky Ends: The songs of Michael Mott, A New York City Christmas: A benefit album for ASTEP and more.
Chris Carmack shot to fame for his roles in two popular television shows—the 2003 teen drama series The O.C. and the 2012 country music drama Nashville. Carmack has also appeared in several films, including The Butterfly Effect 3: Revelations, Into the Blue 2: The Reef, Love Wrecked, Beauty & the Briefcase and Alpha and Omega. Carmack currently plays Dr. Atticus Lincoln on the medical drama series Grey's Anatomy.
Carmack's New York theater credits include Entertaining Mr Sloane, directed by Scott Ellis and also featuring Alec Baldwin and Jan Maxwell. Carmack made his West End debut in a rare revival of Tennessee Williams' Summer and Smoke, opposite Rosamund Pike and directed by the former artistic director of the Royal Shakespeare Company, Adrian Noble.
Anthony Crivello won the Tony Award for Best Featured Actor in a Musical for his performance in the original cast of Kiss of the Spider Woman, for which he was also nominated for the Dora Mavor Award. His additional Broadway credits include Evita, Les Misérables, The News (Carbonelle Award), Marie Christine at Lincoln Center and Golden Boy. Off-Broadway credits include Measure for Measure at Lincoln Center, The Juniper Tree and Heathers: The Musical. His Regional Theatre credits include: A Flea in Her Ear (Chicago Shakespeare, Jefferson Award nomination), The House of Martin Guerre (Goodman, Jefferson Award), Jane Eyre (Toronto, Dora Mavor Moore nomination), Expecting Isabel (Mark Taper), Do I Hear A Waltz (LA Ovation and Drama Critics nominations), Romantique (ART), The Underpants (Geffen), Phantom of the Opera (Las Vegas), Louis and Keely Live at The Sahara (Geffen and Chicago Royal George, Jefferson Award Nomination), Mcguire (Milwaukee Rep, Footlights Award) and The Old Man and The Sea (Pittsburgh Playhouse). Crivello's film and television credits include: Feud: Bette and Joan, Emma's Chance, Assassin 33AD, Trade, Material Girls, Texas Rangers, Independence Day, The Glass Jar, Jane Austen's Mafia!, Slaves of New York, Spellbinder, Shakedown, Crocodile Dundee II, Behind the Candelabra, Royal Pains, CSI: NY, Frasier, Seinfeld, In-Laws, Law & Order, Normal-Ohio, Geppetto, Babylon 5, Dillinger and Capone, The Lost Capone, Miami Vice, Star Trek: Voyager, Alien Hunter, PBS: Les Misérables 10th Anniversary Concert/London, PBS: Great Performances / Hal Prince, PBS: Great Performances / Chita Rivera and One Life to Live. He is a member of the Actors Studio.
Currently starring in TV Land's critically acclaimed series Younger, Sutton Foster is an award-winning actor, singer and dancer who has performed in eleven Broadway shows, including productions of The Drowsy Chaperone, Little Women, Young Frankenstein, Shrek The Musical, and her Tony® Award-winning performances in Anything Goes and Thoroughly Modern Millie. She will next be seen on stage in the Broadway production of The Music Man in the fall of 2020.
She was first seen on television on Star Search at age 15, and has more recently appeared in Bunheads, Psych, Johnny and the Sprites, Flight of the Conchords, Sesame Street, Law and Order SVU, and Royal Pains.
As a solo artist, Sutton has performed all over the country as well as internationally with her musical director Michael Rafter, featuring songs from her recent album Take Me to the World as well as previous albums Wish and An Evening With Sutton Foster: Live at the Cafe Carlyle.
She recently concluded a run at the renowned Café Carlyle and has graced the stages of Carnegie Hall, Feinstein's, Lincoln Center's American Songbook series, Joe's Pub, and many others. Sutton holds an Honorary Doctorate degree from Ball State University, where she is also on faculty as a teacher and advisor to the Department of Theater and Dance.
Grammy®-nominated Cheyenne Jackson is a multi-talented stage, television, and film actor; singer; and songwriter. He can most recently be seen in FX's American Horror Story: Apocalypse, and can be seen next in Disney's Descendants 3, coming in 2019. He most recently finished shooting the Disney Plus pilot Fourfathers. Before this, he was a series regular opposite Alicia Silverstone in Paramount Network's American Woman.
Also on the small screen, Cheyenne starred in Steven Soderbergh's critically acclaimed HBO biopic Behind the Candelabra opposite Michael Douglas and Matt Damon. The film, which details the tempestuous 6-year relationship between Liberace and his lover, Scott Thorson, premiered at the 2013 Cannes Film Festival and on HBO in May 2013. Also in 2013, Cheyenne appeared in DIRECTV's Full Circle, a television drama that examined the human condition and relationships through a series of conversations between characters whose lives are intertwined. Cheyenne, who played Peter Barlow, an aspiring signer, was joined by Kate Walsh, David Boreanaz, Minka Kelly, and Julian McMahon in the Neil LaBute series.
Additionally, Cheyenne can be seen in a series of films, including Ira Sachs' drama Love is Strange alongside Marisa Tomei, John Lithgow, and Alfred Molina; Arthur Allan Seidelman's film version of Six Dance Lessons in Six Weeks; Daniela Amavia's indie drama Beautiful Now opposite Abigail Spencer; Christopher Ashley's Lucky Stiff with Nikki M. James and Jason Alexander; and Matthew Watts' Mutual Friends. Cheyenne also appears in Jack Henry Robbins'Opening Night alongside Anthony Rapp and Zoe Cassavetes' new film Day out of Days with Eddie Izzard and Melanie Griffith. Previously, Cheyenne appeared in the indie comedy Price Check opposite Parker Posey, which had its world premiere at the 2012 Sundance Film Festival, and Fox Searchlight's Lola Versus. Jackson made his film debut in 2005 in the short film Curiosity and has since appeared in The Green, Hysteria, Photo Op, and the Oscar®-nominated United 93.
A veteran of the theater, Jackson most recently finished a critically acclaimed run of The Most Happy Fella at New York City Center. He previously starred on Broadway opposite Henry Winkler and Alicia Silverstone in David West Read's play The Performers at the Longacre Theater. Among his Broadway credits include roles in the recent revival of Finian's Rainbow (Drama Desk Award nomination), Xanadu (Drama Desk & Drama League Award nominations), All Shook Up (Theater World Award, Drama League & Outer Critics Circle Award nominations), Aida, and Thoroughly Modern Millie. Additionally, Jackson starred in the Encores! production of Damn Yankees, the Off-Broadway productions of The Agony & The Agony andAltar Boyz, and the benefit productions of The 24 Hour Plays and On the Twentieth Century. Cheyenne also joined an all-star cast for the benefit staged reading of Dustin Lance Black's 8.
On television, Cheyenne was seen in the guest-starring role of Danny Baker in NBC's critically acclaimed comedy series 30 Rock for four seasons. Jackson has appeared as Dustin Goolsby in Fox's Glee, and as Larry David's trainer Terry in the final season of HBO's Curb Your Enthusiasm. His additional television credits include roles in Family Practice, Life on Mars, Local Talent, Ugly Betty, Law and Order, It Takes a Village, and Royal Pains.
In addition to his acting credits, Jackson is also an accomplished singer. He made his solo debut at Carnegie Hall with his show Cheyenne Jackson's Cocktail Hour: Music of the "Mad Men" Eraand more recently joined Michael Feinstein on the Carnegie Hall stage for a duet concert, featuring music from their CD collaboration The Power of Two. Jackson signed on with SONY/ATV as a songwriter and recording artist and released his first full-length album of original music titled I'm Blue, Skies, on which he collaborated with Sia, Stevie Aiello, and Charlotte Sometimes.
Jackson is an international ambassador for amfAR (The Foundation for AIDS Research), and he also serves as the national ambassador for HMI (The Hetrick-Martin Institute). For his many accomplishments and activism, Jackson was named Out Magazine's 2008 "Entertainer of the Year." Jackson currently resides in Los Angeles.
Hailey Kilgore burst onto the Broadway scene as an 18 year old making her Broadway debut as Ti Moune in the revival of Once on This Island, a performance that earned her a Tony Nomination for Best Actress in a Musical. During the run, Kilgore shot a recurring role on NBC's The Village. This spring, she joined Leslie Odom, Jr. in his pilot for ABC, playing his daughter. Portland, Oregon, native Kilgore made her professional debut as Rebecca Gibbs in Portland Center Stage's production of Our Town in the fall of 2015 and appeared in the Portland Center Stage production of Ain't Misbehavin' the same year. Ms. Kilgore was a first-year student at the American Musical and Dramatic Academy in New York when she was cast as Ti Moune.
Gaten Matarazzo began his professional career in the original Broadway production of Priscilla Queen of the Desert as Benji. He also appeared as part of the Godspell cast of 2013 and drew rave reviews as Gavroche in the 2014 revival of Les Misérables, a role he also played on the 25th Anniversary North American tour. On tour, he was also seen in the Radio City Christmas Spectacular. Gaten is known as one of the young stars of Netflix's SAG Award-winning series Stranger Things. Matarazzo has also formed a six-piece band called Work In Progress, which features his sister Sabrina and his brother Carmen. The band takes inspiration from every decade since the '60s, drawing from classic rock, metal, alternative, and emo.
Currently starring on the CBS hit drama series Madam Secretary, Patina Miller is a Tony® Award-winning actress with a resume that encompasses Broadway, TV, film, and music. She is most famously known for her role as Leading Player in the 2012/13 Broadway revival of Pippin, for which she won the Tony® Award for Best Performance by an Actress in a Leading Role in a Musical. Miller made her Broadway debut (and earned her first Tony® Award nomination) in the stage adaptation of Sister Act. Miller appeared in the renowned daytime soap opera All My Children, made her feature film debut in The Hunger Games series, and performed her first solo concert at the Kennedy Center for the Performing Arts during its 2013/14 season. Miller received a degree in musical theater from Carnegie Mellon University. She currently resides in New York City.
Shanice Williams is an actress, singer, and songwriter from New Jersey, best known for her breakout role as Dorothy in NBC's The Wiz Live! In 2018, she starred in the Off-Broadway production of Little Rock, which tells the legendary story of the first African-American students to attend their city's formerly segregated Central High School. Shanice was nominated for a Critics Choice Award for Best Actress in a Movie/Limited Series and won Best Actress at the NY SeriesFest for her role in HBO's Manic. She will next be seen in the NBC TV series Perfect Harmony starring Bradley Whitford.
Whoopi Goldberg is one of a very elite group of artists who have won a Grammy®, an Academy Award®, a Golden Globe®, an Emmy®, and a Tony®. She is also a prolific producer and best-selling author, and is well known around the world for her many humanitarian endeavors.
She earned a Tony® nomination for the 20th-anniversary production of her original one-woman show, and her Broadway credits also include A Funny Thing Happened on the Way to the Forumand Ma Rainey's Black Bottom, which she also produced. She won the Tony® for producing Thoroughly Modern Millie, prior to producing the hit West End production of Sister Act: The Musical, in which she also appeared as Reverend Mother in a special limited engagement. She has appeared in numerous film and television projects and is currently the moderator of ABC'sThe View.
Robert Longbottom recently directed a new production of La Fille du Régiment for the Washington National Opera that featured a cameo appearance by Justice Ruth Bader Ginsburg and was included in the Oscar®-nominated documentary RBG. He made his Broadway debut as the director and choreographer of the original Broadway production of Side Show, which earned four Tony® Award nominations, including Best Musical.
Longbottom's other Broadway credits include Rodgers and Hammerstein's Flower Drum Song, with a new book by the playwright David Henry Hwang. This production earned Longbottom a Tony® Award nomination for his choreography, as well as Fred Astaire and Outer Critics Circle nominations. His other Broadway credits include The Scarlet Pimpernel, Bye Bye Birdie, and a new production of Dreamgirls that premiered at the Apollo Theater and went on to play Seoul, Johannesburg, three stands in Tokyo, and two national tours of the United States.
Longbottom conceived, directed, and choreographed the original Off-Broadway hit Pageant,which was nominated for four Outer Critics Circle Awards and a Drama Desk Award. His other credits include Disney's On the Record, Carnival for the Kennedy Center, directing and choreographing The Radio City Music Hall Christmas Spectacular from 1994 to 1999, Show Boatat Carnegie Hall, South Pacific at the Muny Opera (starring Howard Keel), Camelot at the Glimmerglass Festival (starring Nathan Gunn), and Into the Woods at Theater Under The Stars in Houston. His non-musical credits include the plays Mister Roberts for the Kennedy Center and Hay Fever for the Old Globe. He is currently developing a new Broadway musical based on the life of Tammy Faye Bakker with Henry Krieger, David Yazbek, and Robert Horn, to star Kristin Chenoweth.
Returning to the Hollywood Bowl after also having served as Musical Director / Conductor of LA Phil productions of Les Misérables (2008), Guys and Dolls (2009), and The Producers (2012),Kevin Stites recently conducted the Grant Park Symphony Orchestra and Chorus in a Lerner and Loewe tribute, an all-star Broadway evening with a 400-voice choir, and the New York Chamber Orchestra in Carnegie Hall for Manhattan Concert Productions, and has completed his fourth season as Music Director for The Radio City Music Hall Christmas Spectacular.
Stites has conducted the LA Phil at Walt Disney Concert Hall with Brian Stokes Mitchell, several symphonic concerts with Kristin Chenoweth (including with the LA Phil at the Hollywood Bowl), and the Boublil and Schönberg concert tribute Do You Hear the People Sing with the Oklahoma City and Hartford symphony orchestras.
Kevin is music director / pianist for Deborah Voigt's Voigt Lessons and was music director ofGrey Gardens, with Betty Buckley and Rachel York, at the Ahmanson Theater in Los Angeles. Additionally, Kevin was music director for MCP's concert presentations of Crazy for You andTitanic (at David Geffen Hall) and conducted the mono-opera Falling Man by Kenneth Fuchs at the 9/11 Museum & Memorial. As guest conductor, Kevin has led the Grant Park Symphony in tribute concerts devoted to Sondheim, Bernstein, Gershwin, Loesser, and Cole Porter.
On Broadway, Kevin has been involved with 13 productions, including Titanic, Fiddler on the Roof, A Tale of Two Cities, On the Town, The Threepenny Opera, Oklahoma!, Sunset Boulevard, the revival of Nine, starring Antonio Banderas, the 2006 revival of Les Misérables, and the revival of On the Twentieth Century, starring Kristin Chenoweth.
Stites' future projects include the Broadway revival of Crazy for You, Maltby and Shire's Take Flight, Cy Coleman's posthumously produced Pamela's First Musical, and the further development of Austin's Pride.
He earned his Bachelor's and Master's degrees in Music from the University of Illinois, Urbana-Champaign, studying under the tutelage of Professor Kenneth Drake and Professor Emeritus John Wustman, and was awarded the Creative and Performing Arts Fellowship in 1979/80.


Musicals at the Hollywood Bowl
The recent history of Broadway musicals at the Hollywood Bowl is nothing short of spectacular, including Annie, starring Ana Gasteyer, David Alan Grier, Megan Hilty, and Lea Salonga, directed by Michael Arden; Mamma Mia!, starring Jennifer Nettles, Jamie Camil, Dove Cameron, Corbin Bleu, Lea DeLaria, and Tisha Campbell-Martin, directed and choreographed by Kathleen Marshall; A Chorus Line, starring Mario Lopez, Krysta Rodriguez, and Ross Lynch, directed and choreographed by Baayork Lee; Spamalot, starring Craig Robinson, Christian Slater, Jesse Tyler Ferguson, Warwick Davis, and Eric Idle; Hair, starring Kristen Bell, Hunter Parrish, Beverly D'Angelo, Benjamin Walker, and Amber Riley, directed by Adam Shankman; Chicago, starring Ashlee Simpson, Drew Carey, Lucy Lawless, and Stephen Moyer, directed by Brooke Shields;The Producers, starring Jesse Tyler Ferguson, Rebecca Romijn, and Dane Cook, directed and choreographed by Susan Stroman; Hairspray, starring Harvey Fierstein, Drew Carey, John Stamos, and Nick Jonas, directed and choreographed by Jerry Mitchell; and Rent, starring Vanessa Hudgens, Nicole Scherzinger, and Wayne Brady, directed by Neil Patrick Harris.
Hollywood Bowl
One of the largest natural amphitheaters in the world, with a seating capacity of nearly 18,000, the Hollywood Bowl has been the summer home of the Los Angeles Philharmonic since its official opening in 1922 and plays host to the finest artists from all genres of music, offering something for everyone. It remains one of the best deals anywhere in Los Angeles; to this day, $1 buys a seat at the top of the Bowl for many classical and jazz performances. In February 2018, the Hollywood Bowl was named Best Major Outdoor Concert Venue for the 14th year in a row at the 29th Annual Pollstar Awards, and in November 2018 was awarded the Top Amphitheater prize at the 2018 Billboard Live Music Awards for the second consecutive year. For millions of music lovers across Southern California, the Hollywood Bowl is synonymous with summer. hollywoodbowl.com