LA PHIL ANNOUNCES DIRECTOR PETER SELLARS AND BILL VIOLA VIDEO
TO BE ADDED TO PERFORMANCES OF
TRISTAN UND ISOLDE
CONDUCTED BY GUSTAVO DUDAMEL AT WALT DISNEY CONCERT HALL
ACT I - FRIDAY, DECEMBER 9, 2022, 8PM
ACT II - SATURDAY DECEMBER 10, 2022, 8PM
ACT III - SUNDAY, DECEMBER 11, 2022, 2PM
ACT I - THURSDAY, DECEMBER 15, 2022, 8PM
ACT II - FRIDAY, DECEMBER 16, 2022, 8PM
ACT III - SATURDAY DECEMBER 17, 2022, 8PM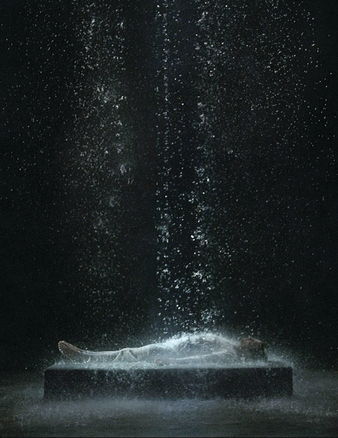 WHAT:
Peter Sellars is to direct the Los Angeles Philharmonic performances of Wagner's Tristan und Isolde conducted by Gustavo Dudamel, Music and Artistic Director of the LA Phil. The performances will include Bill Viola's video. Sellars was the director of the LA Phil's 2004 and 2007 presentations originally commissioned by the LA Phil of Tristan with the Viola video, and the opera was conducted by Esa-Pekka Salonen. Dudamel and the LA Phil are joined by the Los Angeles Master Chorale, led by Grant Gershon Artistic Director, and a cast headlined by tenor Michael Weinius and soprano Miina-Liisa Värelä.
WHEN: Two cycles
Act I - Friday, December 9, 2022, 8pm
Act II – Saturday, December 10, 2022, 8pm
Act III - Sunday, December 11, 2022, 2pm
Act I - Thursday, December 15, 2022, 8pm
Act II - Friday, December 16, 2022, 8pm
Act III – Saturday, December 17, 2022, 8pm
WHO:
Los Angeles Philharmonic
Gustavo Dudamel, conductor
Peter Sellars, director
Bill Viola, video
Michael Weinius, Tristan
Miina-Liisa Värelä, Isolde
Eric Owens, Marke
Okka von der Damerau, Brangäne
Ryan Speedo Green, Kurwenal
Robert Stahley, Melot
Los Angeles Master Chorale
Grant Gershon, Artistic Director
Jenny Wong, Associate Artistic Director
WHERE:
Walt Disney Concert Hall
111 South Grand Ave, Los Angeles, CA 90012
TICKETS:
Subscription tickets and Create Your Own packages of three or more concerts for the Walt Disney Concert Hall season are available now online at laphil.com or via phone at 323 850 2000. Single tickets available from August 21.
---
ABOUT:
Tristan und Isolde is an immense operatic poem, a song of love and death inspired by the medieval legend of "Tristan and Iseult" and the passion that Richard Wagner nurtured for Mathilde, the wife of his rich Zurich patron, Otto Wesendonck. In musical terms, the opera marks a turning point in Wagner's works and indeed in the history of Western music for its audacious harmonies and the way in which the composer overlays different rhythms, thus creating a languishing and endlessly prolonged tension. In this extraordinary production, Peter Sellars explores the intense emotions of the two protagonists in a setting stripped of all earthly considerations. Elevated above the stage, suspended like an altarpiece, Bill Viola's video portrays the inner world of the profound psychological drama that unfolds onstage. The collaboration of these two major artists illuminates a unique and total work of art.
ABOUT THE LA PHIL:
Under the leadership of Music & Artistic Director Gustavo Dudamel, the LA Phil offers live performances, media initiatives and learning programs that inspire and strengthen communities in Los Angeles and beyond. The Los Angeles Philharmonic orchestra is the foundation of the LA Phil's offerings, which also include a multi-genre, multidisciplinary presenting program and such youth development programs as YOLA (Youth Orchestra Los Angeles). Performances are offered on three historic stages—Walt Disney Concert Hall, the Hollywood Bowl and The Ford—as well as through a variety of media platforms. In all its endeavors, the LA Phil seeks to enrich the lives of individuals and communities through musical, artistic and learning experiences that resonate in our world today.