LOS ANGELES PHILHARMONIC ASSOCIATION
ANNOUNCES ADDITIONAL ARTISTS
FOR THE HOLLYWOOD BOWL 2023 SUMMER SEASON
JAZZ PLUS SERIES
HERBIE HANCOCK
CELEBRATES WAYNE SHORTER
The LA Phil's Creative Chair for Jazz will be joined by special guests in an all-star
tribute to the visionary composer and saxophonist (August 23)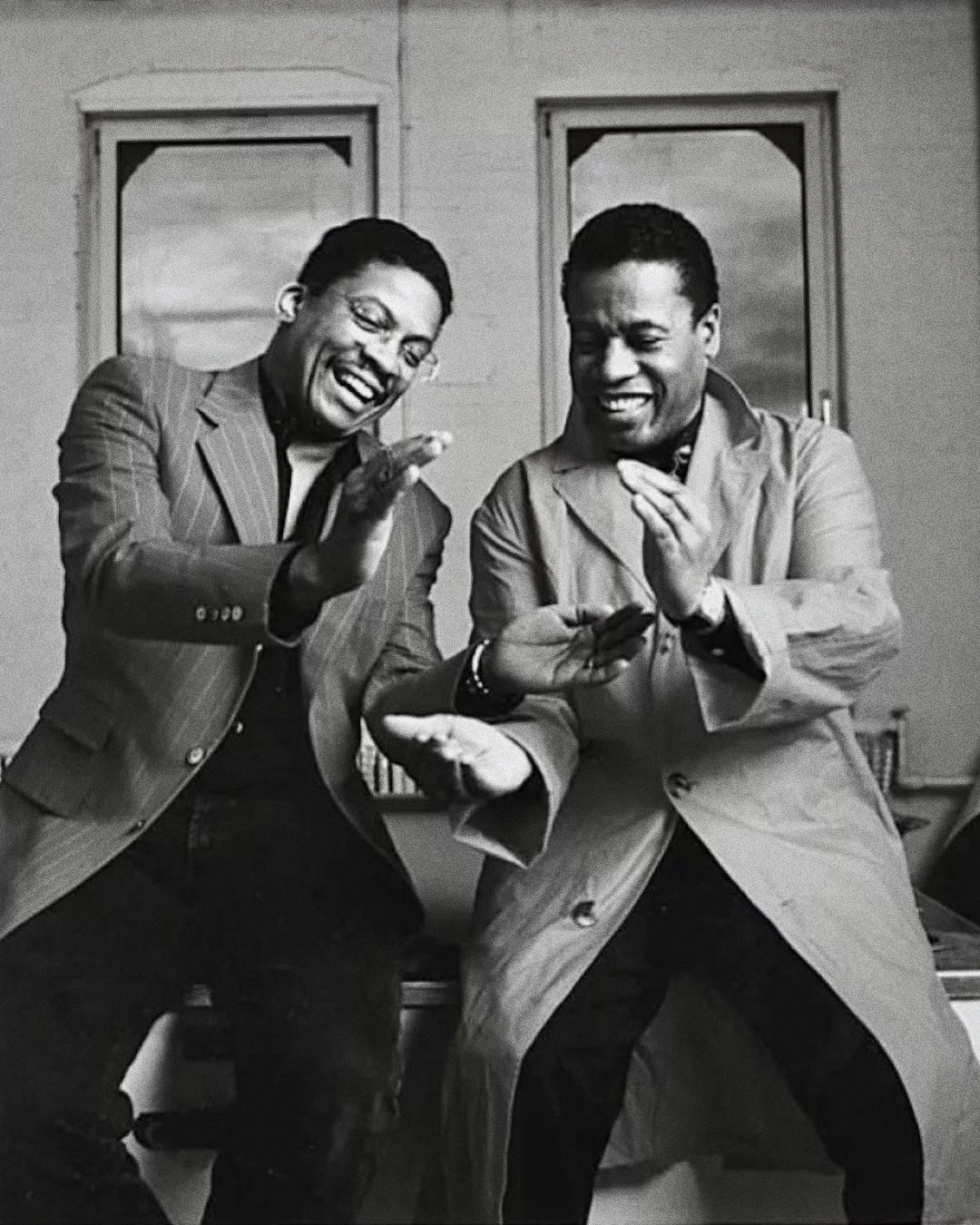 PEABO BRYSON
The legendary vocalist will open an evening with Gladys Knight (August 16)
THE SUN RA ARKESTRA
The avant-garde pioneers directed by alto saxophonist Marshall Allen will kick off
the world premiere of Promises live (September 20)
Single tickets on sale tomorrow, May 2 at 10 a.m. PT

WHO: The Los Angeles Philharmonic Association (LA Phil) today announced additional artists to be added to the Hollywood Bowl summer 2023 Jazz Plus series: Herbie Hancock, the LA Phil's Creative Chair for Jazz, will celebrate his best friend Wayne Shorter, joined by special guests in an all-star tribute to the visionary composer and saxophonist. The legendary vocalist Peabo Bryson will open an evening featuring Gladys Knight, and avant-garde pioneers the Sun Ra Arkestra will kick off the world premiere live performance of Promises.
WHAT: August 16: Among the world's most dynamic and gifted vocal talents, two-time Oscar® and GRAMMY® winner Peabo Bryson has amassed an international fan base, critical acclaim, gold albums and an avalanche of accolades by being one of the truly best friends a good song ever had, many of which he composed himself. Peabo offers a timeless mix of pop and soul from chart-topping hits such as "If Ever You're in My Arms Again" and "Can You Stop the Rain" to award-winning duet collaborations on Disney's Academy Award®-winning Best Original Songs, "Beauty and the Beast," which he performed with Celine Dion, and "A Whole New World (Aladdin's Theme)," with Regina Belle. Peabo joins the empress of soul, Gladys Knight, an American icon whose had No. 1 hits in pop, gospel, R&B and adult contemporary, along with seven GRAMMY® victories.
This performance is generously supported by Erika J. Glazer.
August 23: Herbie Hancock pays tribute to his friend, the visionary composer and saxophonist Wayne Shorter (1933-2023), joined by an all-star lineup featuring Brian Blade, Terence Blanchard, Terri Lyne Carrington, Ron Carter, Jack DeJohnette, Marcus Miller, John Patitucci, Danilo Perez, Chris Potter, Carlos Santana, Cindy Blackman Santana and esperanza spalding. Hancock first connected with Wayne Shorter in 1962 at a Donald Byrd recording session. Soon after, Miles Davis hired them both to play in his Second Great Quintet and from then on, they formed a bond so deep and so personal it could always be heard in the music—and in the way they talked about their friendship off the stage. With special guests at his side, Herbie pays tribute to the man who not only inspired him to new heights as a musician, but who became his best friend in the process.
September 20: Cosmic sound scientists the Sun Ra Arkestra will open the night prior to the world premiere live performance of Promises, the final album by spiritual jazz icon and saxophonist Pharoah Sanders (1940-2022), with Floating Points (Sam Shepherd), Shabaka Hutchings, Kieran Hebden (Four Tet), Dan Snaith (Caribou), Kara-Lis Coverdale, Hinako Omori, John Escreet and the Los Angeles Studio Orchestra. Avant-garde Afrofuturism pioneer Sun Ra's spirit lives on in his long-running band directed by alto saxophonist Marshall Allen, 98, an Arkestra member since 1958, who is supported by a dozen other musicians. In the early 1960s, Ra took the young tenor saxophonist Farrell Sanders under his wing and encouraged him to take on the name "Pharoah." In 2019, the composer Floating Points (Sam Shepherd) converged with Pharoah Sanders to create Promises (2021), an album-length composition that capped Sanders' profoundly influential six decades in music and has become one of the most acclaimed releases of our time. The pair were developing this Hollywood Bowl debut before Sanders died in 2022, and now Shepherd will fulfill this wish in a one-night-only, first-ever live performance of Promises with musicians handpicked, in part, by Sanders himself.
Jazz programs at the Hollywood Bowl include: Hollywood Bowl Jazz Festival (June 17-18), Charlie Wilson / En Vogue (July 12), An Ellington Celebration with Gustavo Dudamel and the Los Angeles Philharmonic (July 13), Diana Krall / The String Queens (July 19), Quincy Jones' 90th-Birthday Tribute: A Musical Celebration (July 28-29), Joe Bonamassa with Orchestra (August 9), Gladys Knight / Peabo Bryson (August 16), Herbie Hancock Celebrates Wayne Shorter (August 23), Smooth Summer Jazz with Dave Koz and Friends (August 27), Buddy Guy / Christone "Kingfish" Ingram (September 6), Jacob Collier with the LA Phil (September 13), and Promises / Sun Ra Arkestra (September 20).
WHEN:
• Gladys Knight / Peabo Bryson, Wednesday, August 16, at 8 p.m.
• Herbie Hancock Celebrates Wayne Shorter, Wednesday, August 23, at 8 p.m.
• Promises / Sun Ra Arkestra, Wednesday, September 20, at 8 p.m.
WHERE: Hollywood Bowl, 2301 N. Highland Ave., Los Angeles, CA 90068.
TICKETS: Single tickets will go on sale Tuesday, May 2 at 10 a.m. PT. Create your own packages are currently available online at hollywoodbowl.com or by phone at 323 850 2000. Programs, artists, dates, prices and availability are subject to change.
# # #
About the Hollywood Bowl
One of the largest natural amphitheaters in the world, with a seating capacity of nearly 18,000, the Hollywood Bowl has been the summer home of the Los Angeles Philharmonic since its official opening in 1922 and plays host to the finest artists from all genres of music, offering something for everyone. It remains one of the best deals anywhere in Los Angeles; to this day, $1 buys a seat at the top of the Bowl for many classical and jazz performances. In February 2023 the venue was named the Outdoor Concert Venue of the Year at the 34th Annual Pollstar Awards, an honor bestowed 15 previous times. The Hollywood Bowl was also named Amphitheater of the Decade at the 32nd Annual Pollstar Awards as well as Top Amphitheater at the 2017 and 2018 Billboard Touring Awards. For millions of music lovers across Southern California, the Hollywood Bowl is synonymous with summer. hollywoodbowl.com