About Walt Disney Concert Hall
Walt Disney Concert Hall is the home of the Los Angeles Philharmonic, presenting the best in classical and contemporary music, international sounds, and jazz.
Designed by architect Frank Gehry, Walt Disney Concert Hall is an internationally recognized landmark and one of the most acoustically sophisticated concert halls in the world.
From the stainless-steel curves of its striking exterior to the state-of-the-art acoustics of the hardwood-paneled main auditorium, the 3.6-acre complex embodies the unique energy and creative spirit of the city of Los Angeles and its orchestra.
Thanks to the vision and generosity of Lillian Disney, the Disney family, and many other individual, foundation, and corporate donors, Southern California audiences enjoy the music of the Los Angeles Philharmonic, the Los Angeles Master Chorale and visiting artists and orchestras from around the world.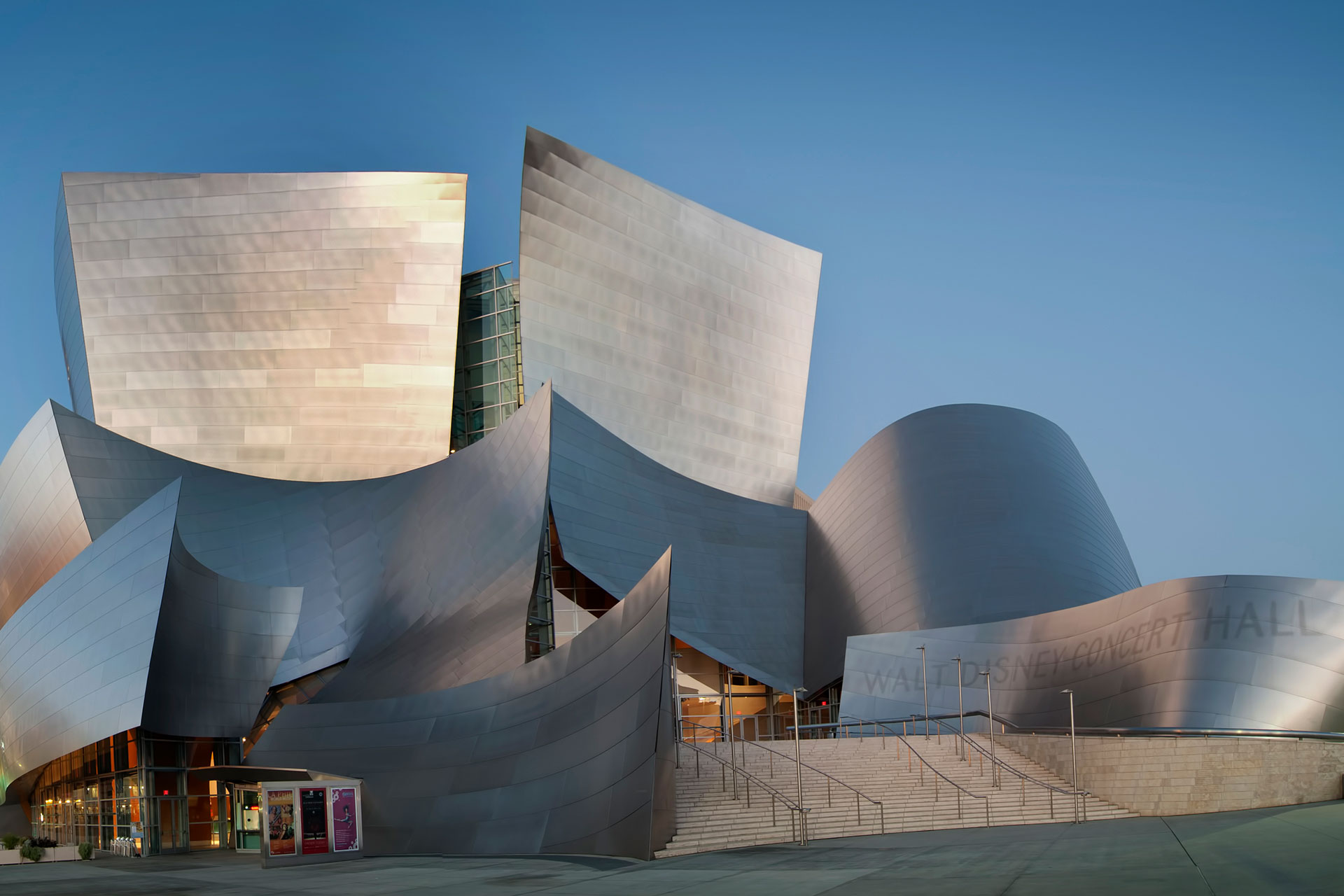 Home to the LA Phil
Walt Disney Concert Hall is home to the Los Angeles Philharmonic Association which performs and presents an expansive array of music, ranging from foundational works of orchestral music to adventurous explorations that cross genres and generations. Under the leadership of Music & Artistic Director Gustavo Dudamel, the LA Phil offers live performances, media initiatives and learning programs that inspire and strengthen communities in Los Angeles and beyond.
The Los Angeles Philharmonic orchestra is the foundation of the LA Phil's offerings and is one of the world's preeminent orchestras. The members of the LA Phil are among the most highly trained, gifted, and sought-after musicians in the world. In addition to their unmatched artistry, they feel a deep connection to the LA Phil's audience at Walt Disney Concert Hall.
As a non profit organization, the LA Phil is supported by both ticket sales and donations, and it works to make an impact in the community, through learning and engagement programs, including YOLA (Youth Orchestra Los Angeles).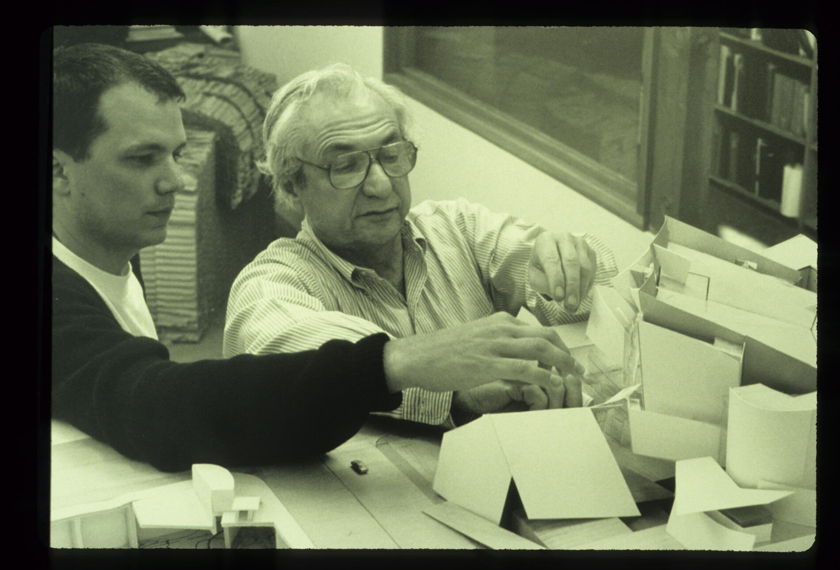 BUILDING AN ICON:
The Story of Walt Disney Concert Hall
Learn about the vision behind the concert hall and many of its features that made it an architectural masterpiece and acoustical marvel that forever changed the musical landscape of Los Angeles.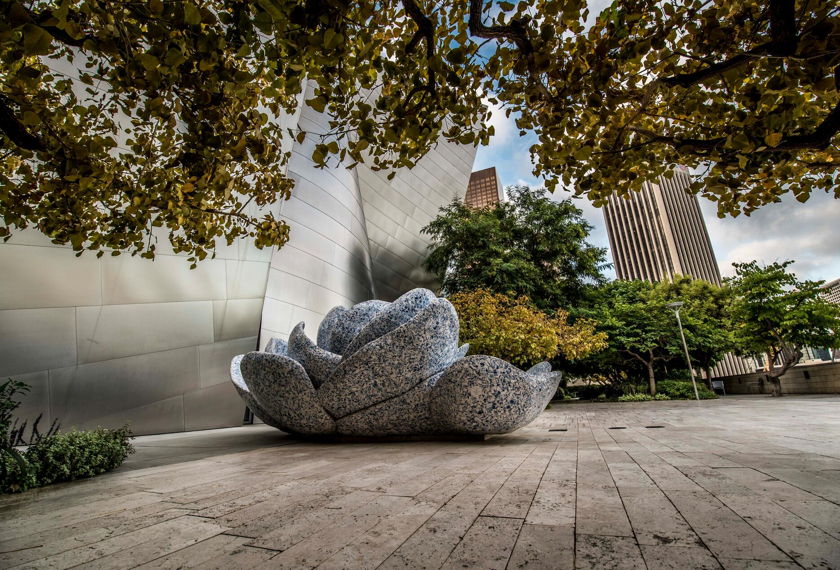 LAND ACKNOWLEDGEMENT:
We acknowledge the Gabrielino Tongva, Gabrielino Kizh, and Fernandeño Tataviam Nations as the traditional stewards of the land now called The Walt Disney Concert Hall.
We honor and respect the many indigenous peoples connected to this land and express our admiration for their resilient and important cultural leaders in our region—past, present, and future.
Visit native-lands.ca to learn more.