Thought Experiments in F# Minor
Video Walk of Walt Disney Concert Hall by Janet Cardiff and George Bures Miller
Using an iPad Mini and pair of headphones, Thought Experiments in F# Minor leads its audiences along a route through Walt Disney Concert Hall, revealing an imagined world hiding in plain sight.
Created by acclaimed multi-media artists Janet Cardiff and George Bures Miller and featuring Los Angeles Philharmonic musicians, Thought Experiments asks viewers to follow a film recorded in the past along the same route they are traversing in the present. Made using binaural microphones, which create a three-dimensional sound experience, and edited to create a sense of continuous motion, the fictional world of the film blends seamlessly with the reality of the architecture and body in motion. The perceptive confusion is deepened by Cardiff's hypnotic voice and dream-like narrative elements.
Public Opening: FRI / MAR 1, 2019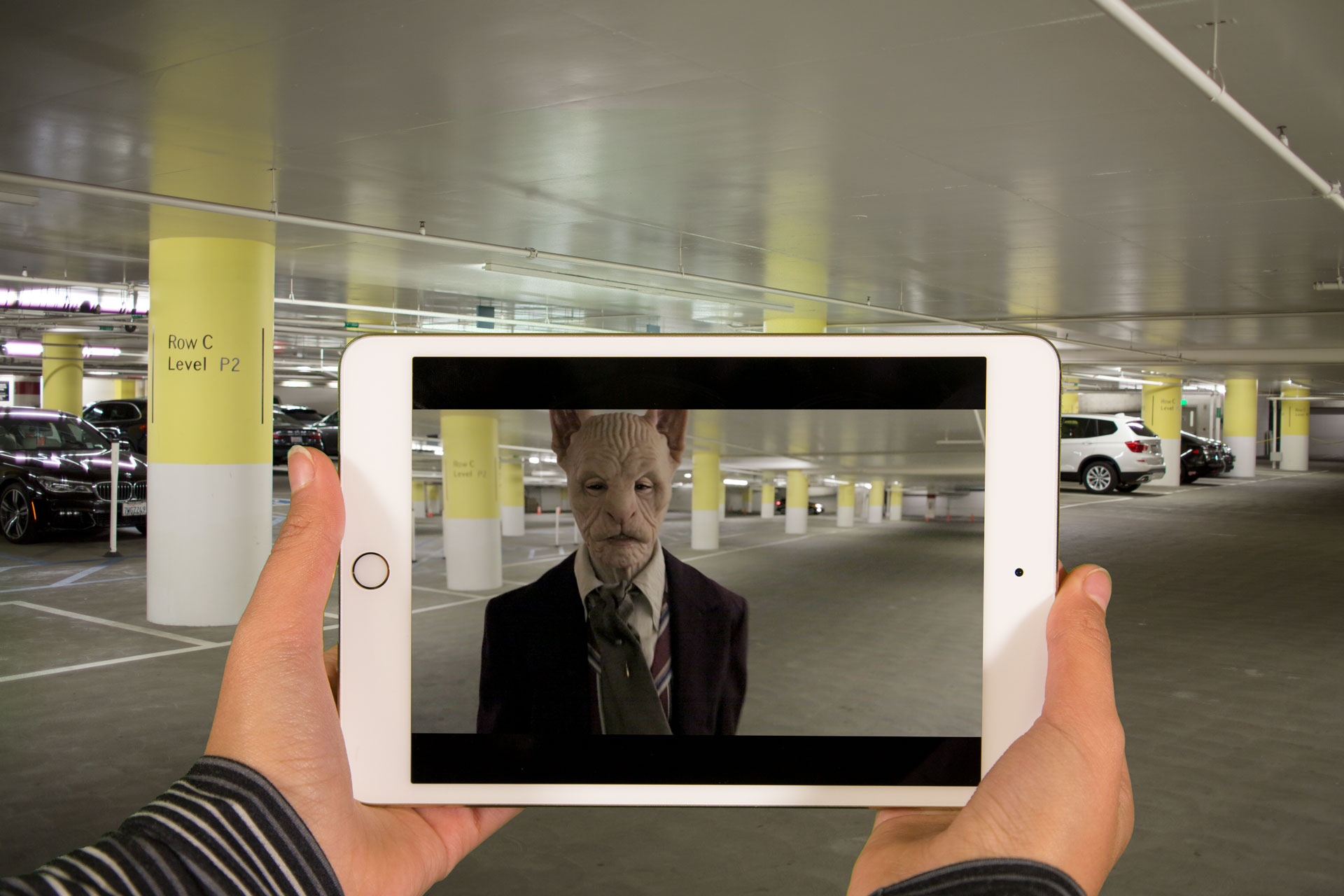 This 40-minute video walk will be available during the same hours as the Music Center's self-guided tour of Walt Disney Concert Hall. The current tour schedule can be confirmed by visiting the Music Center Tour Info page, below.
The video walk begins in the Grand Avenue Lobby of Walt Disney Concert Hall.
Recommended for ages 10 and up.
Actors
Jena Malone cat and composer
Lem Jay Ignacio composer's friend
Natalie Galdamez ear
Louisa Abernathy, Lanisa Fredrick, and Jack Landron family in lobby
Olivia Cordell, Alex Fox, Eddy Munoz car park
Cindy Fernandez-Nixon woman in garden on phone
Aradhana Cardiff Miller, Sky Gray, Jessie Gray, Tika Jonnum, Samantha Seydor children
Production
Bradley Rust Gray mise en scène
Emma Kingsbury costume designer
Erica Frohmdahl costume coordinator
Andrew Lynford casting services
Alex Rehberger stage manager
Luisa Rodriguez production assistant
Underwritten by the generous contributions of donors to the LA Phil Centennial Campaign