Wishful Thinking
Frank Gehry reimagines Alice's Adventures in Wonderland in this immersive installation on display in BP Hall
SAT / FEB 19 – SUN / MAR 20, 2022
Filling BP Hall is the immersive installation Wishful Thinking, based on a scene from Alice's Adventures in Wonderland. Gehry renders the Mad Hatter's tea party as a group of eleven surreal figures, twice life-size. Fashioned from brilliantly painted metal, Gehry's abstracted interpretations of Carroll's original characters surround an internally lit table, the glowing heart of the scene. Three overlapping woven steel "tapestries" of trees evoke the episode's forest setting and the crumpled surfaces of Wishful Thinking's figures establish a new visual connection with some of Gehry's best-known designs.
Project by Frank Gehry
The LA Phil's Humanities programs are generously supported by Linda and David Shaheen.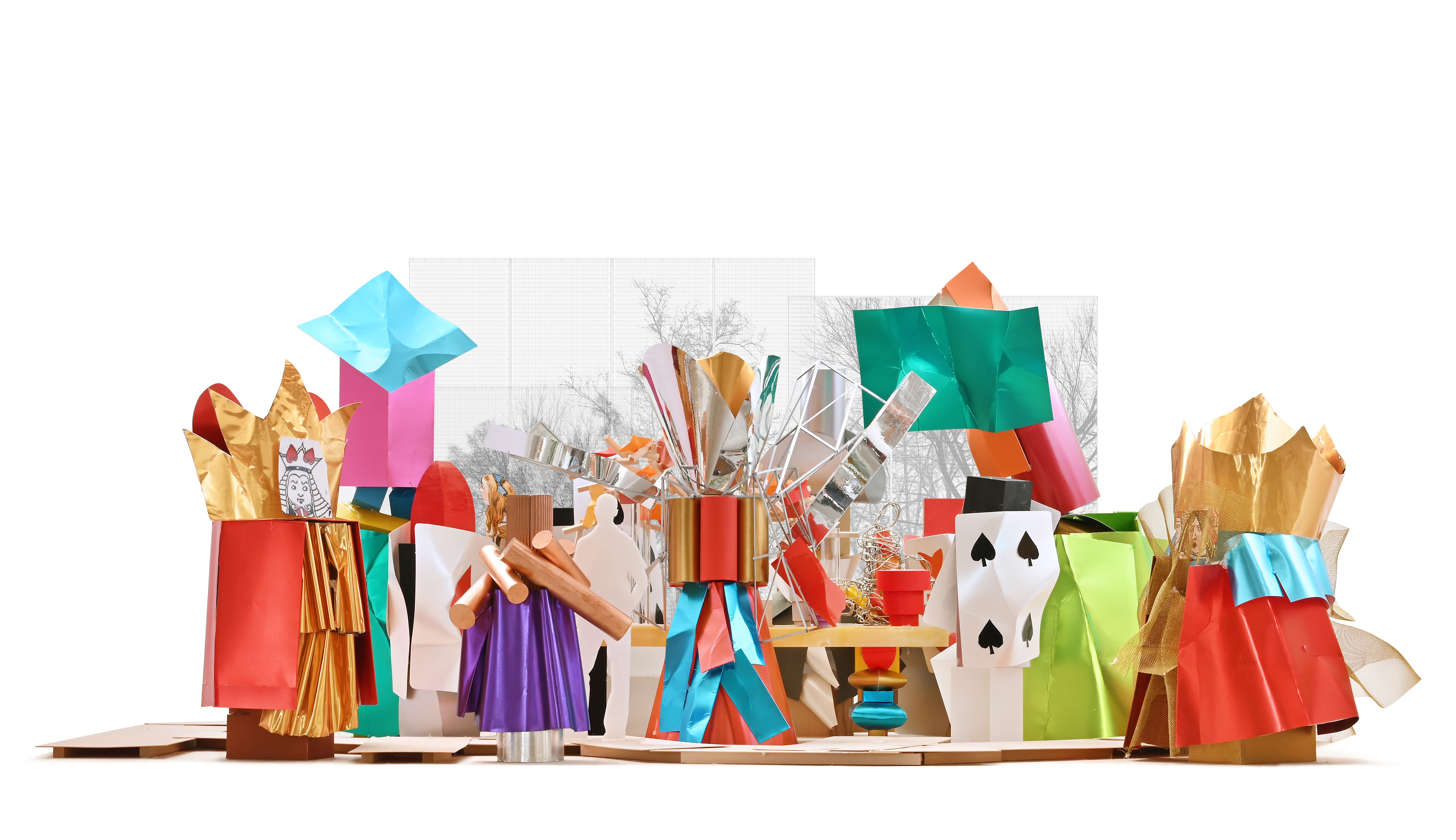 WHEN: Wishful Thinking will be on view from February 19-March 20, 2022.

WHERE: In BP Hall, inside Walt Disney Concert Hall. The installation is free and open to ticketholders and during Walt Disney Concert Hall tour hours.