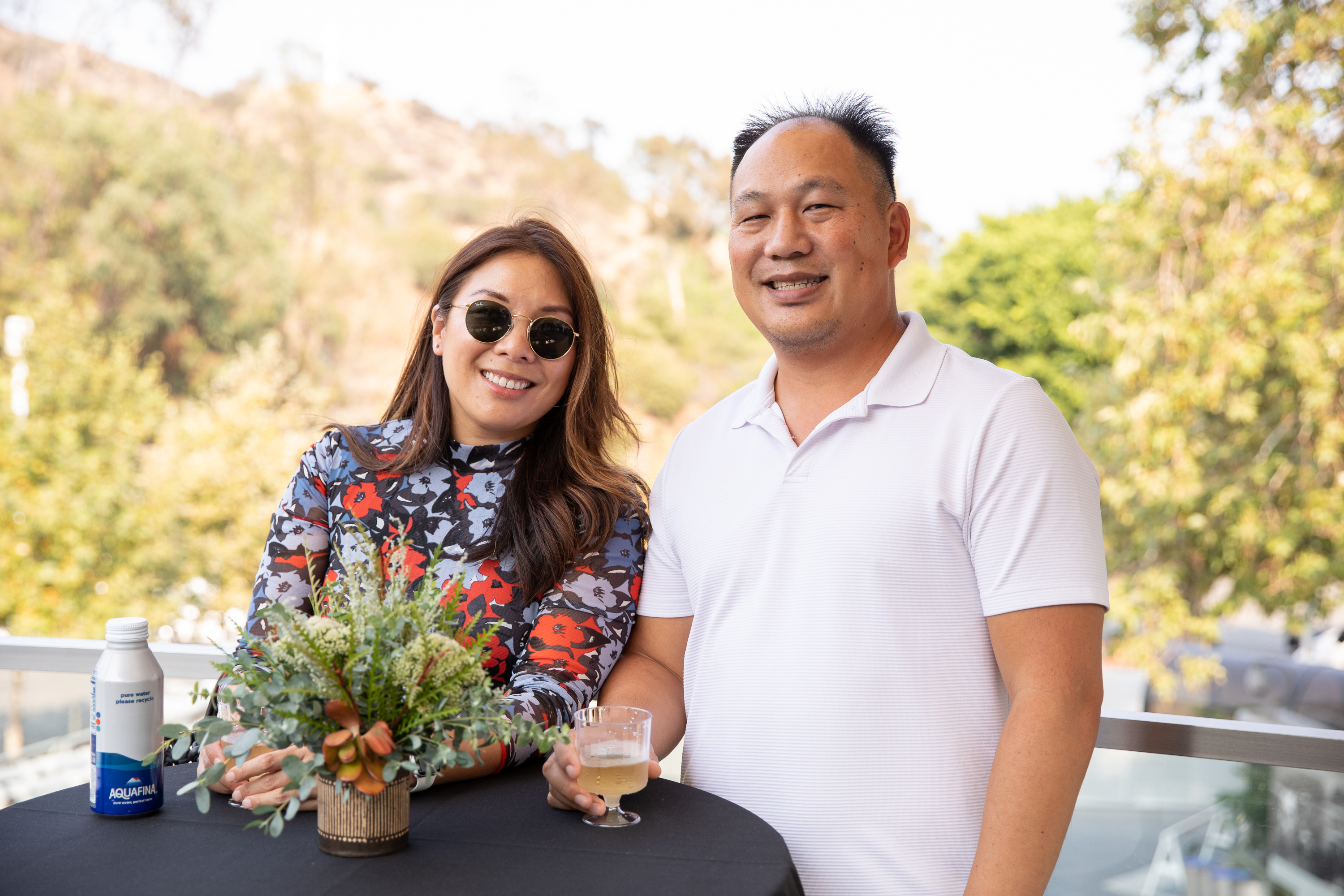 Kicking off our in-person events last month, our Welcome Back evening open rehearsal at the Hollywood Bowl, featuring world-renowned cellist Sheku Kanneh-Mason and the LA Phil on Monday, August 16, was a great success. The event included a cocktail reception at Ann's Wine Bar and a Q&A with Sheku, conducted by Vice President of Artistic Planning Meghan Martineau. Please enjoy some photos from the event here.
Following the Welcome Back event, we hosted an Open House for our Your Name Under the Stars seat-naming program at the Hollywood Bowl. Those who participated in naming a box, bench, or seat by making a special gift to the Hollywood Bowl had the opportunity to view their plaque, participate in a scavenger hunt, enjoy a meet-and-greet with General Manager of the Hollywood Bowl Laura Connelly, as well as mingle with fellow patrons at a cocktail reception at Ann's Wine Bar. If you are interested in learning more about the Your Name Under the Stars program and how to name a location at the Bowl, please visit our website here, or reach out to yournameunderthestars@laphil.org.
As we excitedly anticipate the upcoming Walt Disney Concert Hall season, make sure to stay on the lookout for invites to more events, including our popular Invitational Rehearsals. As always, we thank you for your support and look forward to seeing you in person!