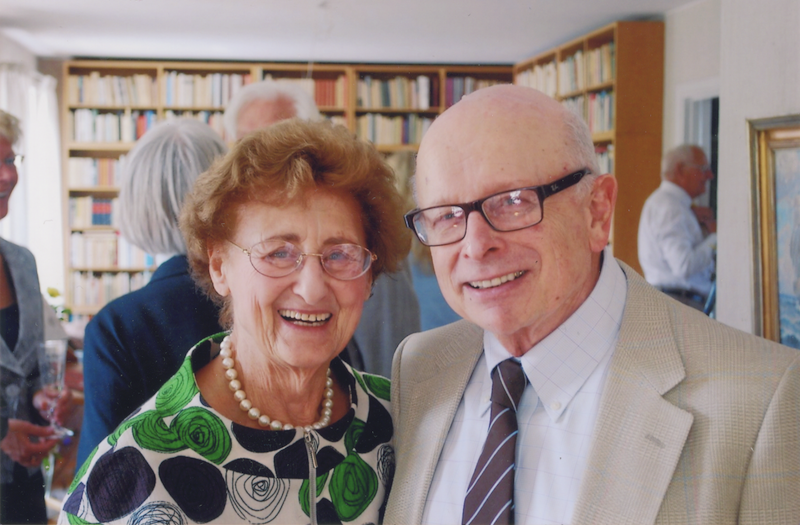 "I have seen it throughout my lifetime. People accept changes and upheavals quite readily, making a life of what is in their capacity," says Paul Kester.
Paul himself has experienced many lifetimes worth of great personal and societal shifts. With each period, he has retained corresponding musical pieces and memories. Throughout it all, he has developed a lifelong passion for philanthropy.

In the 1930s, in Paul's hometown of Wiesbaden, Germany, this meant obligatory childhood violin lessons and family trips to concerts and operas. "I saw my family attending, so it gave me the sense that it's a normal thing to do."

At the end of the decade, Paul, aged 13, fled Nazi Germany for neutral Sweden as part of Kindertransport, the series of missions that took a few thousand Jewish children to safe European regions before World War II.

In Sweden, Paul no longer had violin lessons, but he did have student tickets to the Royal Stockholm Philharmonic Orchestra. "I remember my first concert there was Beethoven's Violin Concerto, and its beauty intrigued me enough to become a regular attendee."
Of this time, Paul also notes the personal importance of a record he heard on New Year's Eve in 1940: Franz von Suppé's Overture to Poet and Peasant. "I was 15 and in a refugee children's home in a village in Sweden at a critical time in world history and my life. So, it's more of an emotional reaction, but I still enjoy listening to it occasionally."
He adds, "Sweden had a certain attraction for artists to be able to spend a few weeks in a country where the lights were on, no bombs were falling, and food was adequate. This contributed to an active cultural life during those otherwise critical and sometimes difficult years."

In 1948, Paul and his wife Susanne, who has since passed away in 2017, immigrated to the United States and settled in Los Angeles.
"The early years of immigration didn't allow for attendance at concerts because of our lack of money, but the radio's two music stations gave us plenty of opportunity to listen and enjoy." In this current period of COVID-19 and Shelter in Place orders, Paul says he again turns to the radio for solace, but "I hope to still—in the not too distant future—again listen to the LA Phil at Disney Hall."
In the 1960s, the Kesters, then living near Santa Monica Airport, began subscribing to the LA Phil's concerts at the Civic Auditorium, and their commitment extended—first through Paul's work at his accounting firm—to supporting the first fundraising campaign for the Dorothy Chandler Pavilion at the Music Center.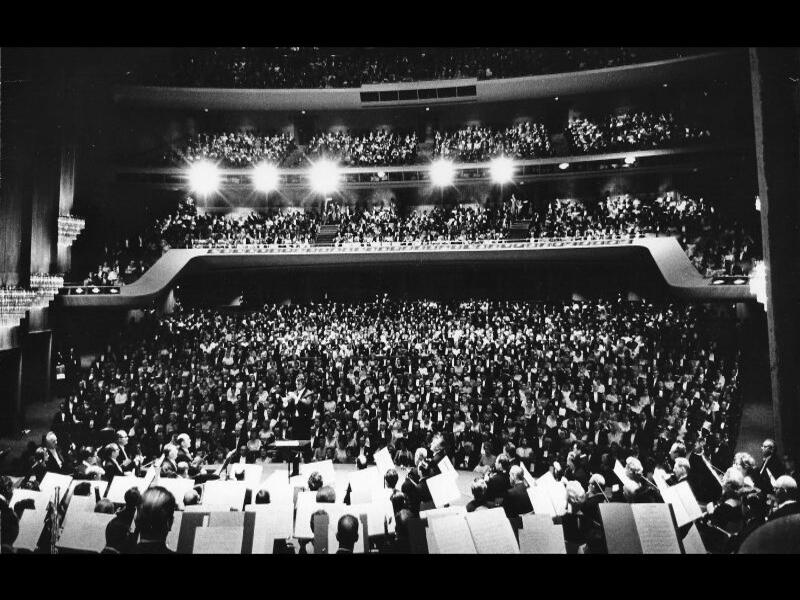 "It was an emotional event for LA, no longer being only the capital of the film industry, but having a true cultural center."
The family has been Music Center Founders, Concertmaster-level major donors, and subscribers ever since.
"It is, for me, an obligation to give. In my early life, practically still a child at the time, I was the recipient of charity. I accepted it, I treasured it, and as our lives became more settled and we were able to take care of our own needs, it became a natural obligation and desire to share with others what we didn't need in our lifetime."
And why the LA Phil? "We've been fortunate and intrigued by the growth of and variety that the LA Phil has offered over the years." Paul's highlights over the last six decades span performances he saw at Walt Disney Concert Hall:
Jacqueline du Pré performing

 

Dvořák's Cello Concerto in B Minor




Gustavo Dudamel conducting Beethoven's

Symphony No. 9
Zubin Mehta conducting Mahler's Symphony No. 2
and the Hollywood Bowl:
"Tickets were 50 cents then," Paul says, acquiescing that parking probably was too.
Beyond valuing the LA Phil's artistic programming, Paul emphasizes the critical importance of supporting music education. "Dudamel has been at the forefront of promoting that in this multicultural metropolis. YOLA gives direction for the future. I don't care if they play Mozart or a brand-new composer, as long as they love what they play. They will not only be the performers of the future, but also certainly the audience."
As Paul describes, humans are resilient, often aided by the comfort and strength an extraordinary piece of music or musician can provide. "By their sheer existence, if they make themselves readily available, they contribute to returning to a society of tolerance and not one of hate."
The LA Phil is deeply grateful to Paul Kester for his extraordinary support of the LA Phil through his Donor Advised Fund (DAF), and for taking the time to share his personal history and favorite musical works. For the pieces described above, along with other favorites of Paul's, please see the playlist below.
Get Watch & Listen Updates
Join the Watch & Listen newsletter list!