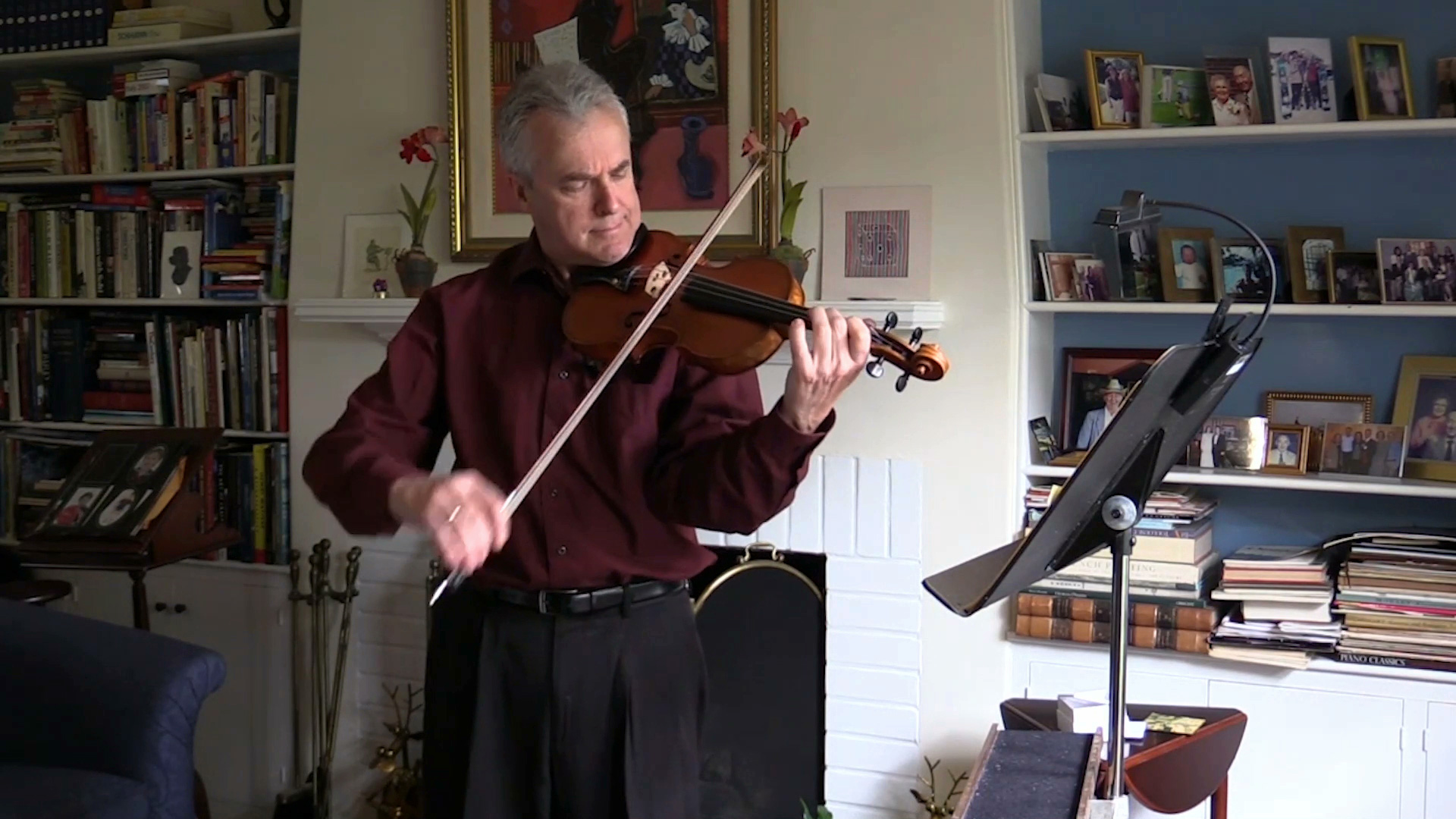 For professional musicians, the music never stops. Like his colleagues, Principal Concertmaster Martin Chalifour is staying in shape by rehearsing at home. He invited us – and you – to join him for a private concert, featuring music by Prokofiev, Bach, and Telemann. Check out the first installment of LA Phil at Home.
0:25 PROKOFIEV Sonata for Solo Violin in D major, Op. 115, Mvt. I
5:23 BACH Violin Sonata No. 2 in A minor, BWV 1003, Mvt. III
9:00 BACH Violin Sonata No. 1 in G minor, BWV 1001, Mvt. IV
11:00 TELEMANN Fantasia No. 4 in D Major, TWV 40:17, Mvts. II & III
Get Watch & Listen Updates
Join the Watch & Listen newsletter list!