As we step into another year, the LA Phil would like to express our deepest gratitude to our generous donors who stepped up in incredible ways throughout 2021. Because of you, the story of the LA Phil in 2021 was one of revival, renewal, and resilience.
We began the year with our venues shuttered or under construction, our artistic and learning programming operating remotely, and our orchestra, artists, and staff working primarily from their homes. Today, our stages are once more vibrant with music; our audiences have come together again; and our outlook for 2022 looks to continue this upward trajectory.
Your support has helped to make every one of these achievements—and so many more—possible for the LA Phil. The special update below provides just a handful of highlights from our music-filled 2021. On behalf of everyone at the LA Phil, thank you for being part of our journey. We could not make music for millions without your support.
Inspiration for a New Year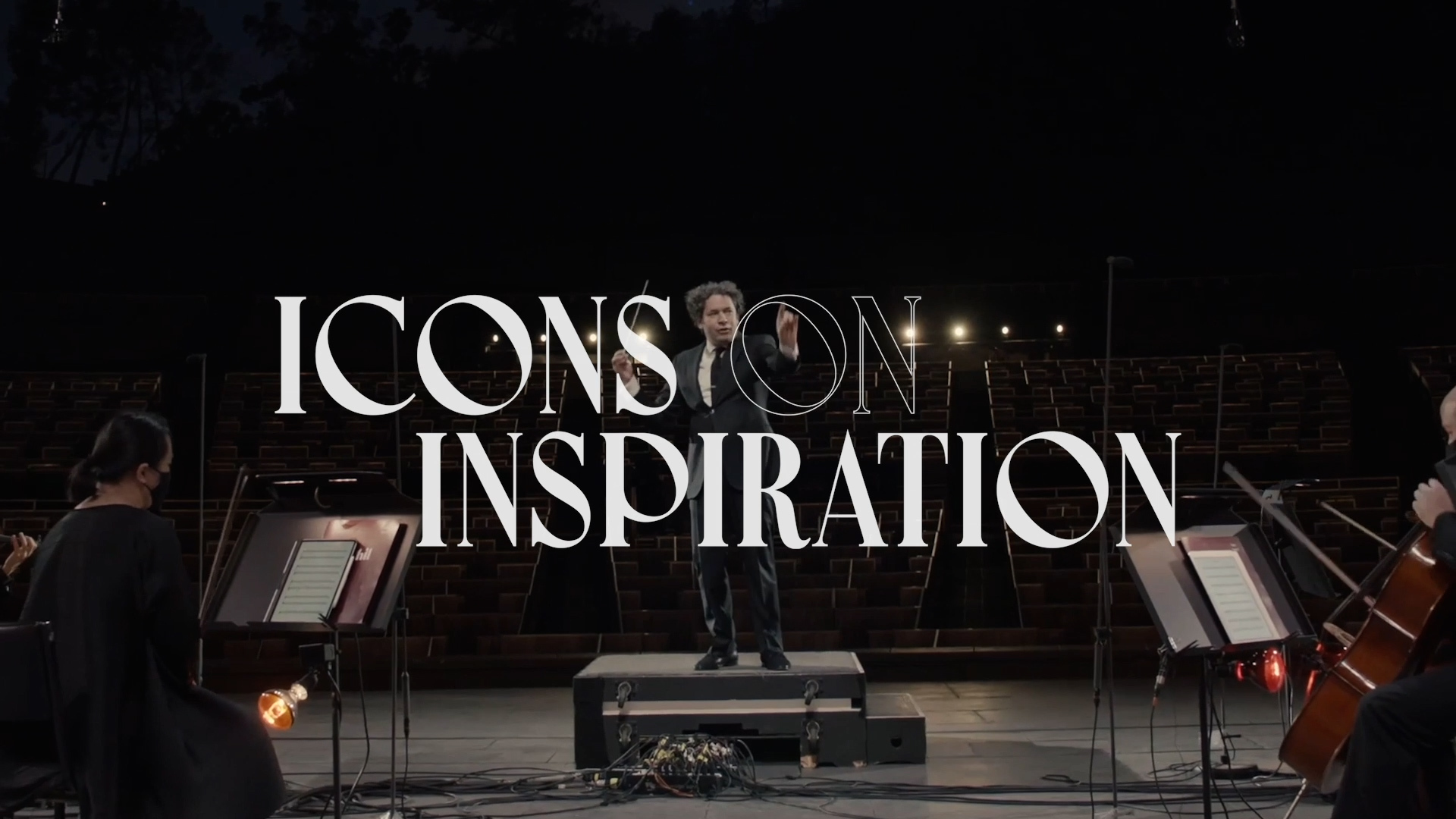 The year began on an inspiring note with the LA Phil's first virtual gala, Icons on Inspiration, which garnered more than 2.2 million views and raised more than $1.5 million, making it one of the most successful digital galas of any arts organization last year.
In the program, Music & Artistic Director Gustavo Dudamel and the Los Angeles Philharmonic shared the digital stage with artists who shared their stories about the music that keeps them feeling hopeful. Special guests included LA Phil Board Member Julie Andrews, Common, Katy Perry, Natalie Portman, Liv Redpath, Carlos Vives, and Yuja Wang (to name just a few).
Are you on the list?
Did a friend or colleague send you this article? Why not get it straight to your inbox next time?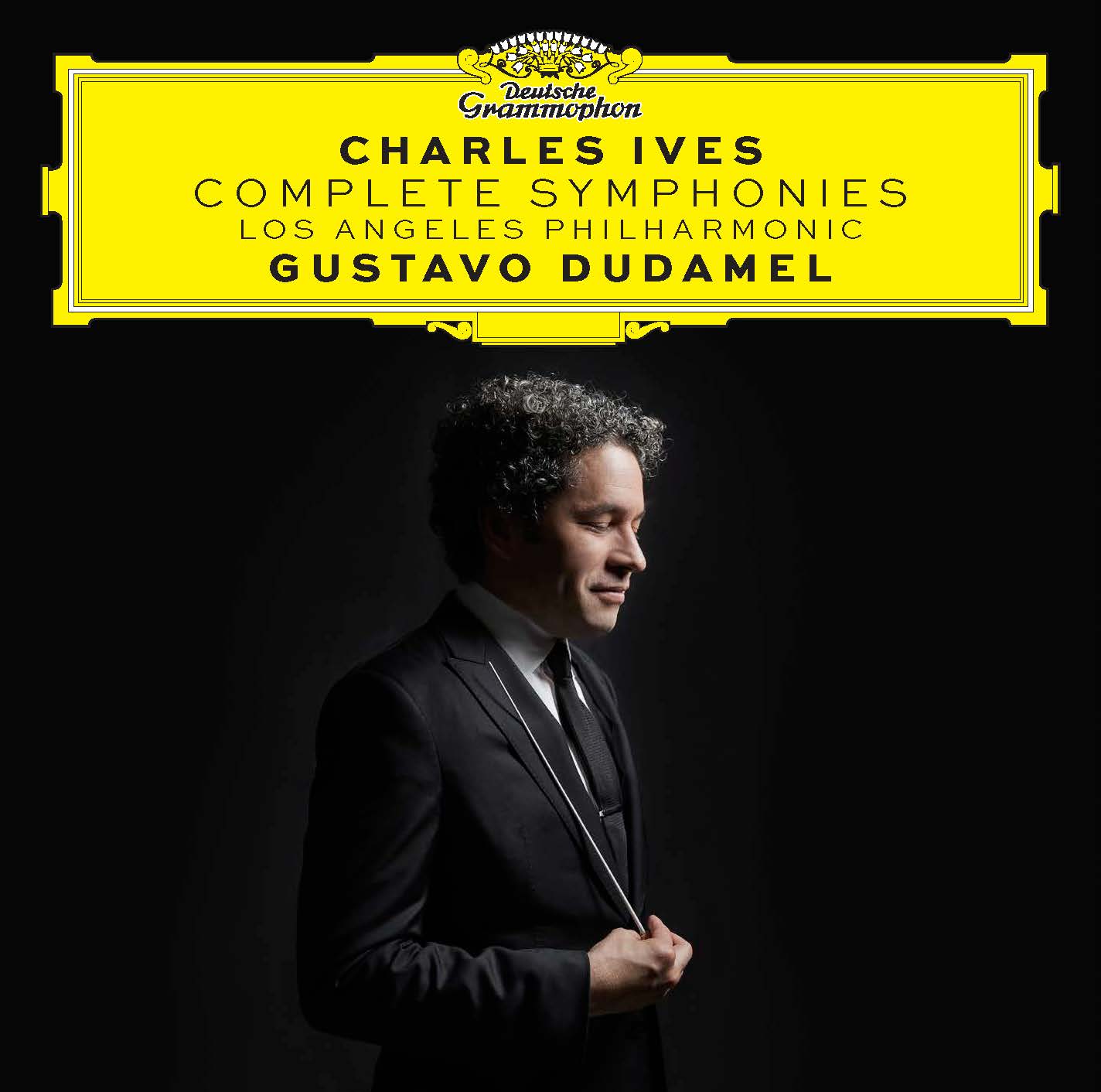 In March, Dudamel and the LA Phil's recording of the complete symphonies of Charles Ives won the GRAMMY® Award for Best Orchestral Performance at the 63rd Annual GRAMMY® Awards.

The composer's four symphonies were recorded for Deutsche Grammophon during highly acclaimed concert performances at Walt Disney Concert Hall in February 2020, captured just weeks before the world went into Covid-19 lockdown.
This recording was made during some of the final performances before the pandemic shutdown, and so we all have such powerful, poignant memories around it.
Sound/Stage on the World Stage
The LA Phil's digital series, Sound/Stage, filmed primarily at the Hollywood Bowl, began as the LA Phil's artistic response to the inability to gather together for live music performance, but has now grown to become a fifth stage for the LA Phil and an opportunity to reach audiences who may not be able to attend a performance at one of our venues.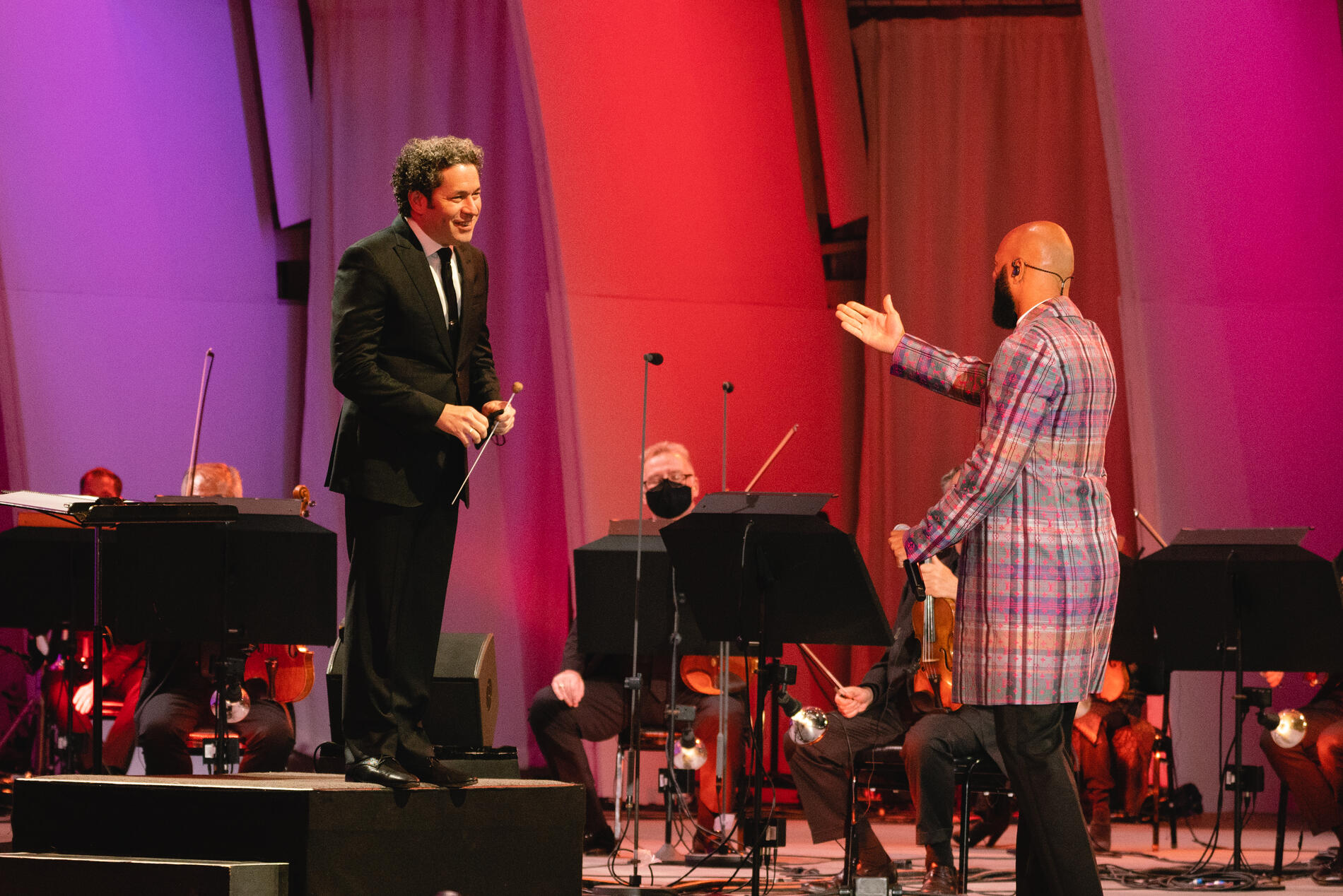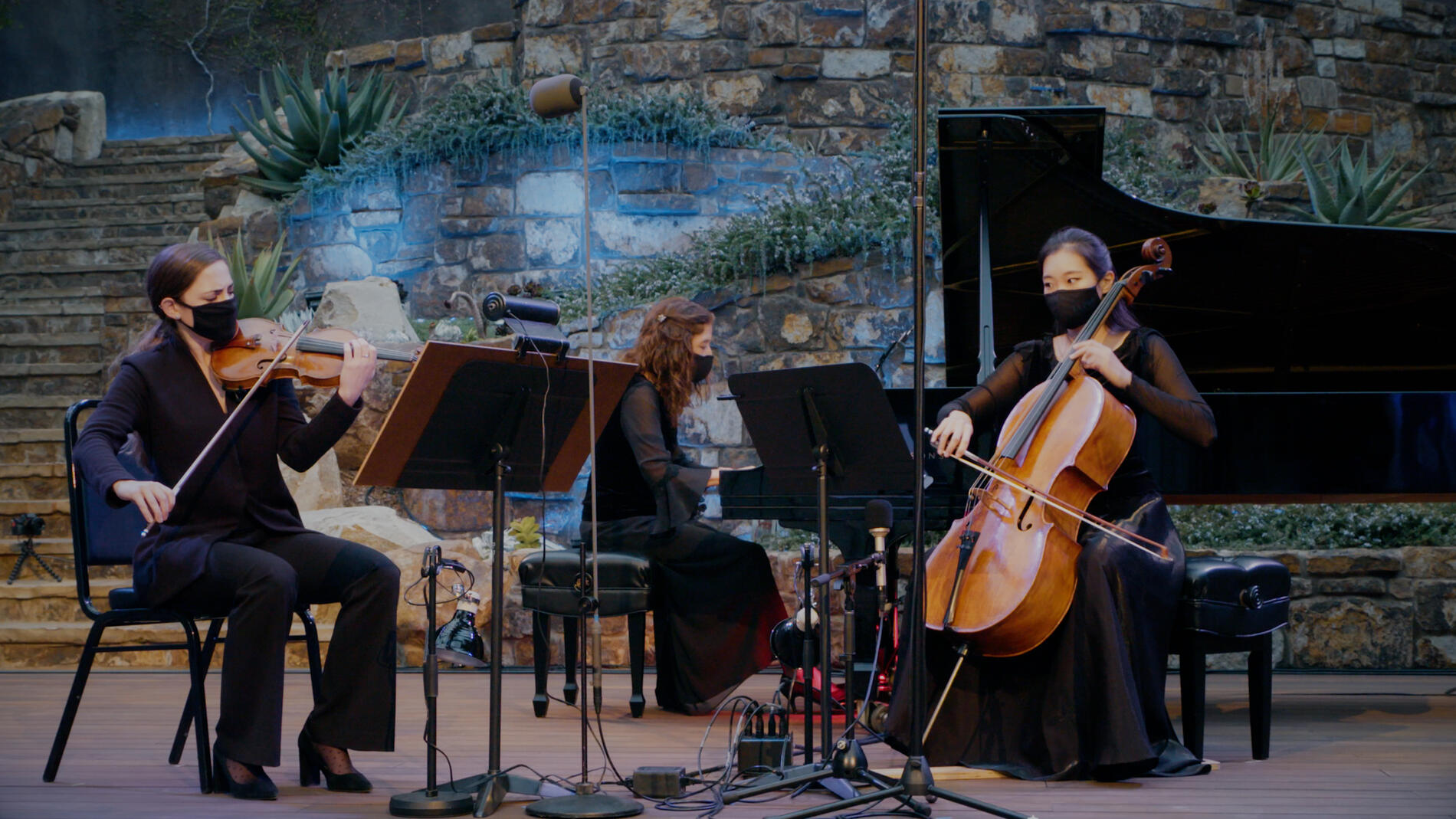 The concerts themselves are filmed with a cinematic approach, and each episode includes ancillary content meant to provide context and support the artistic themes. To date, more than seven million viewers have tuned into Sound/Stage!
Season Two launched in March, with a new episode released every other week during the spring, and Season Three launched in October with viewers regularly tuning in from around the globe including Mexico, Spain, Venezuela, Japan, Canada, and the United Kingdom.
Equity, Diversity, and Inclusion Guiding Statement Adopted
More than 200 people, representing the LA Phil's orchestra, board, staff, and Youth Orchestra LA alumni, were engaged in the creation of the LA Phil's Equity, Diversity, and Inclusion (EDI) Guiding Statement. While these individuals may be radically different from one another with respect to their lived experiences, histories, and identities, they share a belief in the importance of equity, diversity, and inclusion as well as in the role music and the arts have to play in building a better, more compassionate world.
The statement, which can be read here, was approved by the organization's Board unanimously in June. This ongoing work will continue to evolve, and the LA Phil will continue to share those learnings, our progress, and our programs on the EDI Guiding Statement page in the weeks, months, and years to come.
Return to the Hollywood Bowl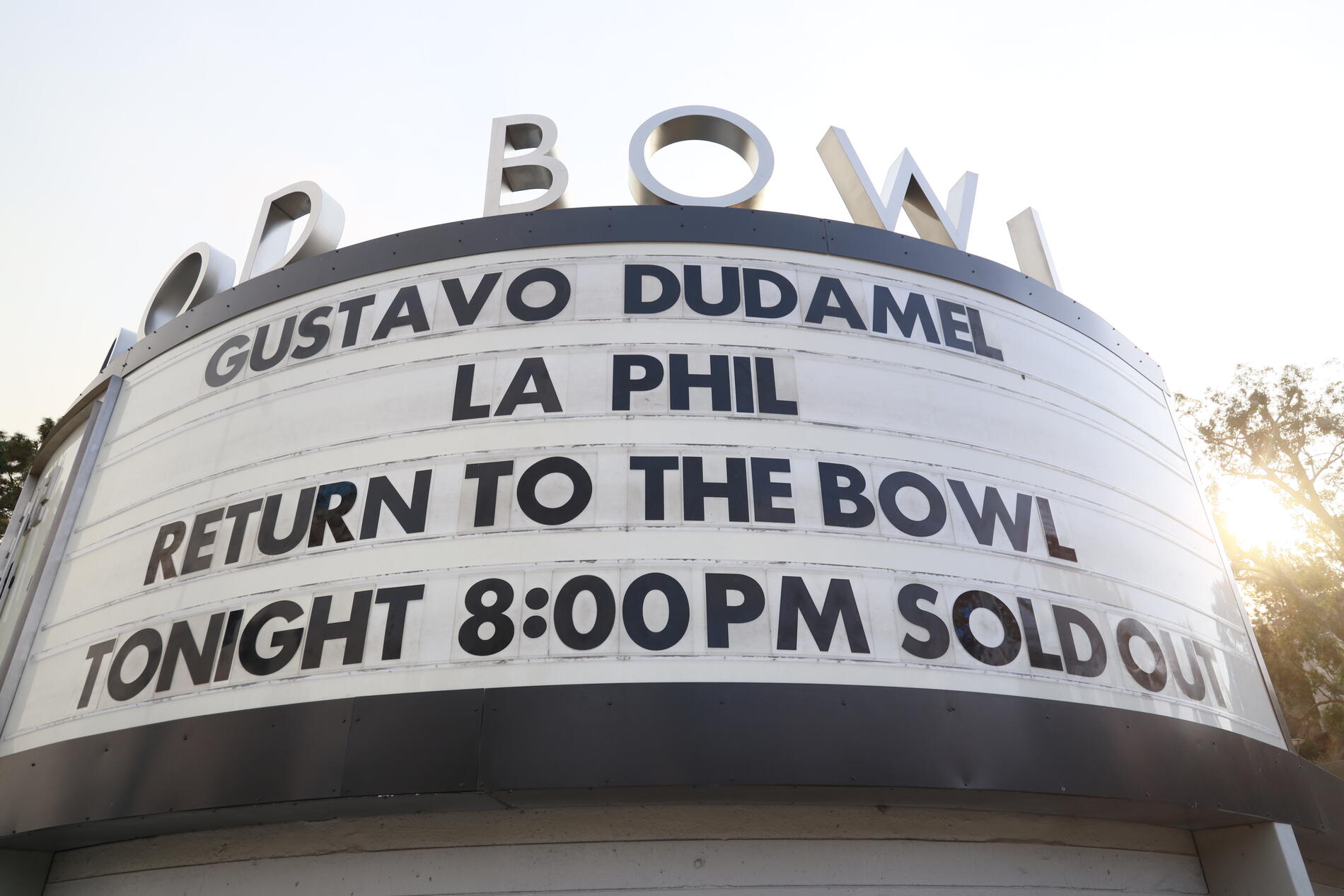 The 2021 Hollywood Bowl season was meant to celebrate the venue's 100th anniversary, and while we will have the opportunity to do that in 2022, last season could not have been a more meaningful and momentous year.
For the Hollywood Bowl, coming off its first cancelled season ever, we were eager to welcome back our first audiences. Due to the COVID restrictions at the time, our first concerts in May and June were for an invited audience of about 4,000 frontline and healthcare workers. On May 15, Dudamel and the LA Phil performed for the public for the first time. These free concerts continued on with Pink!, Thundercat and Flying Lotus, and La Santa Cecilia.
On July 3, the Hollywood Bowl was reopened without any audience-size restrictions, and we were able to celebrate the 4th of July with two sold out concerts with Kool & The Gang and the Hollywood Bowl Orchestra with fireworks. All in all, the Bowl season meant a return to summer for thousands—the average attendance per concert was close to pre-pandemic levels!
The Bowl season concluded with enthusiastic audiences and esteemed artists including St. Vincent, James Blake with Thomas Wilkins and the Hollywood Bowl Orchestra, an evening with Herbie Hancock joined by Esperanza Spalding with Leo Genovese and other special guests.
Welcome to the Ford
The 2021 Ford season represented the start of a new century for this historic venue under the stewardship of the LA Phil. Coming into 2021, the LA Phil set a goal to ensure we upheld our promise of offering Los Angeles County residents access to affordable, high-quality programming that reflects the cultural and geographic diversity of the region. In total, we presented 39 events in which 73% of participating artists resided in Los Angeles County.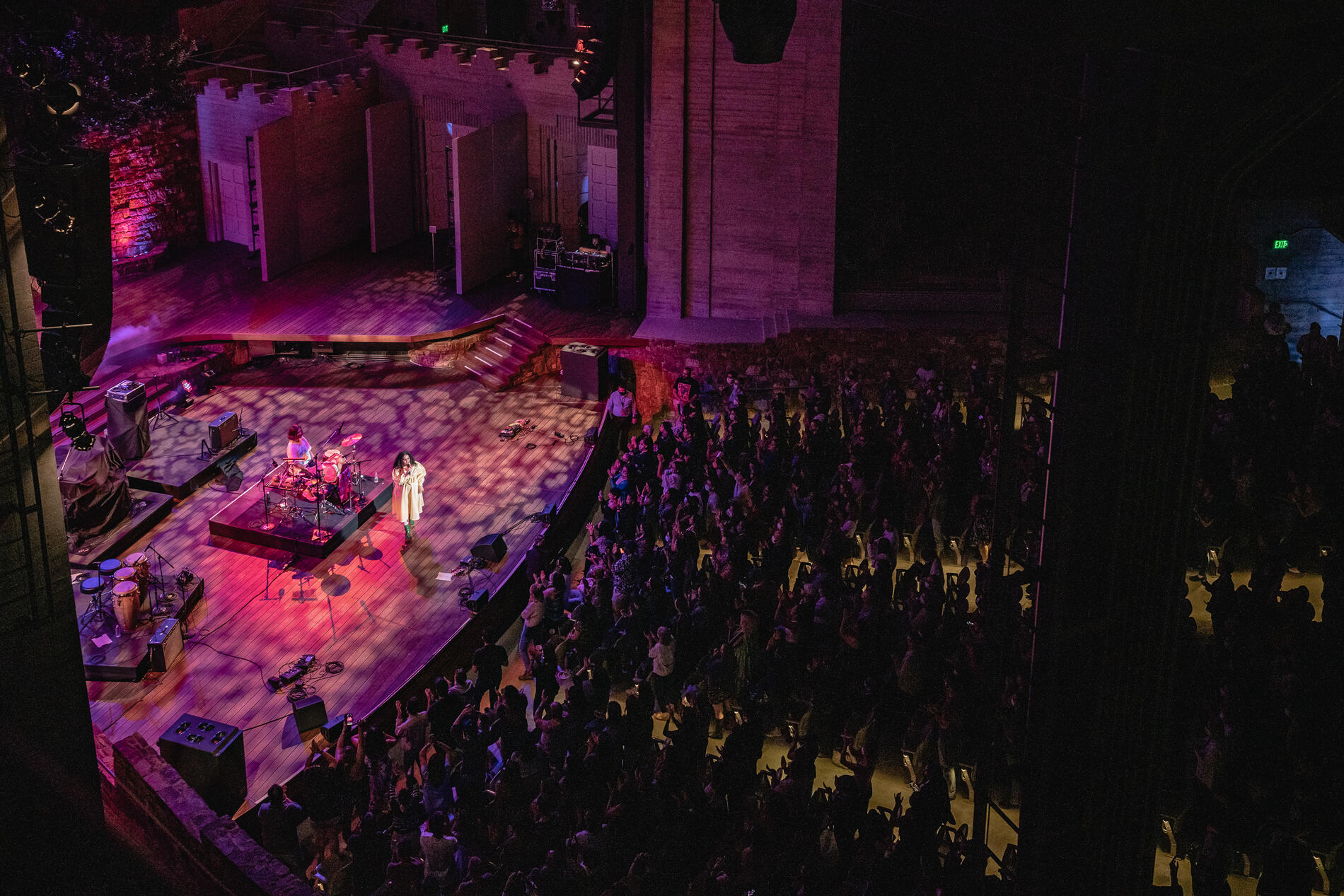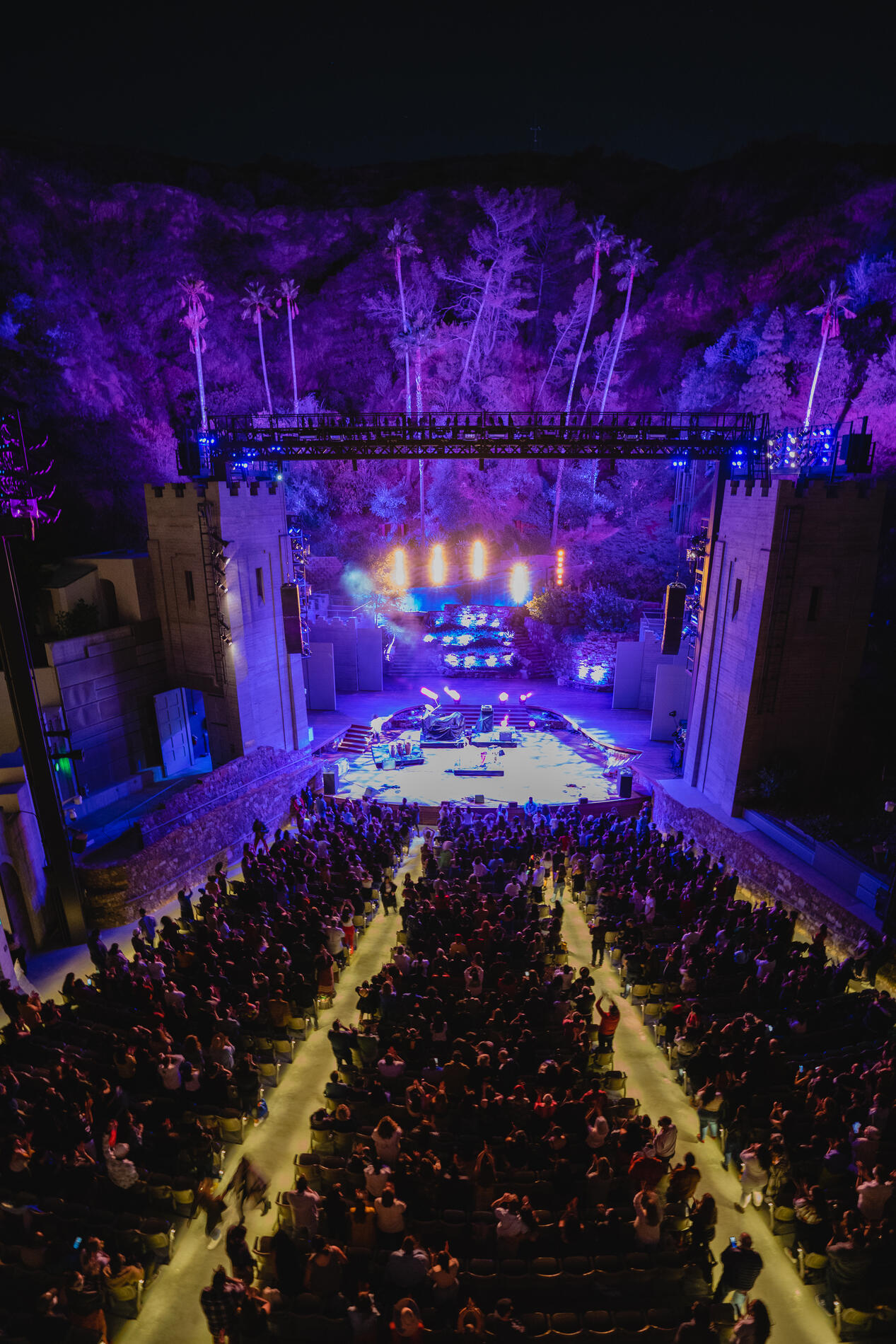 On October 31, we concluded our first in-person Ford season with packed performances and rave reviews. Performances in the final several weeks included Cécile McLorin Salvant who received rave reviews.
Cécile McLorin Salvant walked out, took the stage, and sang her heart out. On a beautiful, crisp autumn evening under the stars, before a mixed audience of young and old jazz enthusiasts at The Ford in Los Angeles, the 32-year-old singing sensation simply seduced with her genuine musical offerings.
Further illustrating The Ford's diverse offerings for which it received praise from artists and community members, the summer featured: a free concert with singer, songwriter, and bandleader Syd with the LA Phil, musicians Kaitlyn Aurelia Smith and Julianna Barwick, beloved hip hop dance company Versastyle, Pan-American Hoy!, Viva La Tradicion! Mexico de Noche, The Muppet Movie, Moses Sumney (a future Sound/Stage episode), and Dave Grohl.
Artistic Leader Contracts Extended
In July, the LA Phil announced contract extensions for Herbie Hancock as the Creative Chair for Jazz (through 2022) and Thomas Wilkins as Principal Conductor of the Hollywood Bowl Orchestra (through 2025).
"I'm thrilled to continue collaborating with the LA Phil on jazz programming at the Hollywood Bowl and Walt Disney Concert Hall," says Hancock. "This partnership has allowed all involved to continue to flourish in our approach to jazz programming and to constantly strive to surpass where we've been. I look forward to continuing that growth."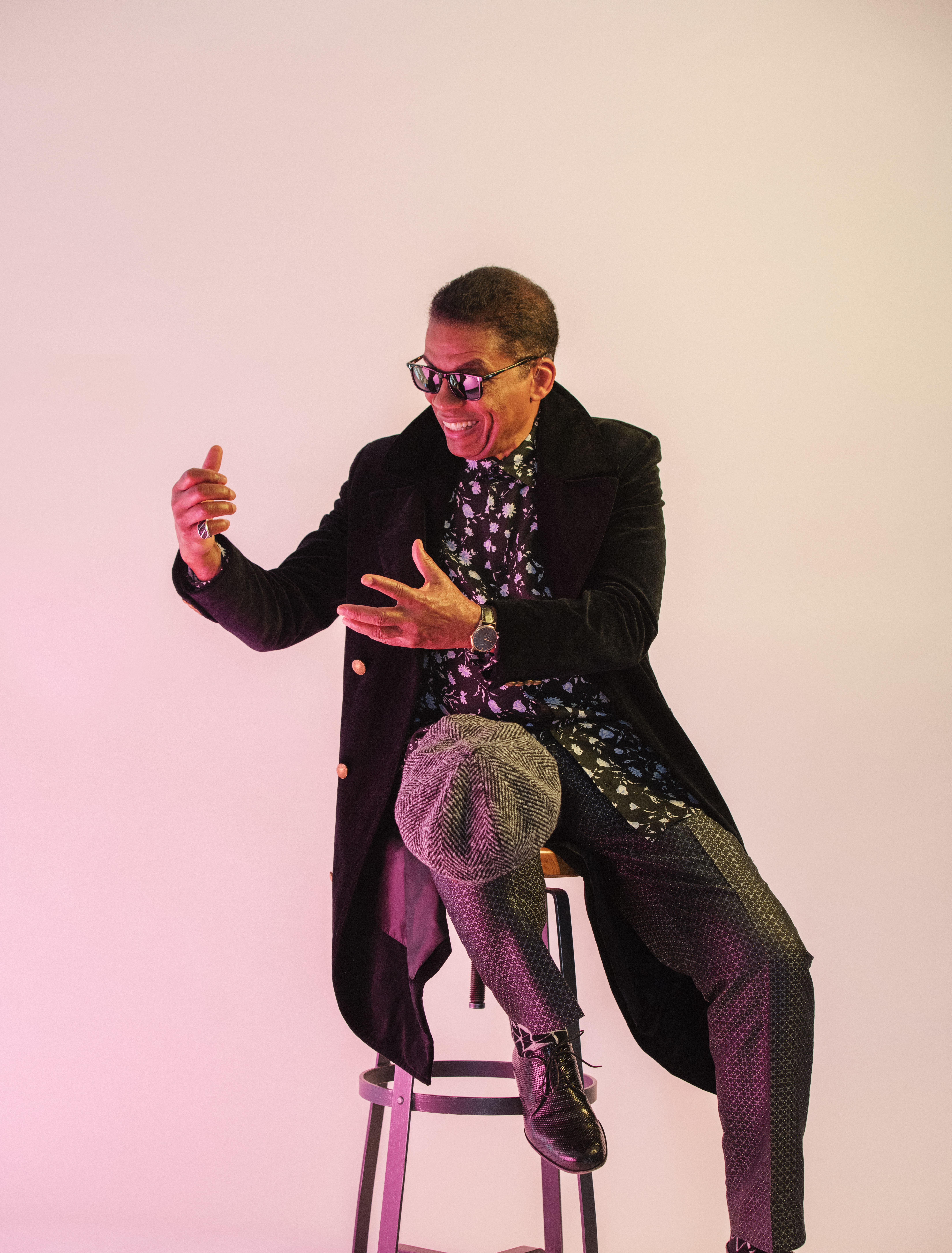 "The Hollywood Bowl, the HBO and the LA Phil hold a special place in my heart and bring me a great deal of joy," said Wilkins. "Continuing this relationship is a thrill, and I anticipate more of this fulfilling work and collaboration."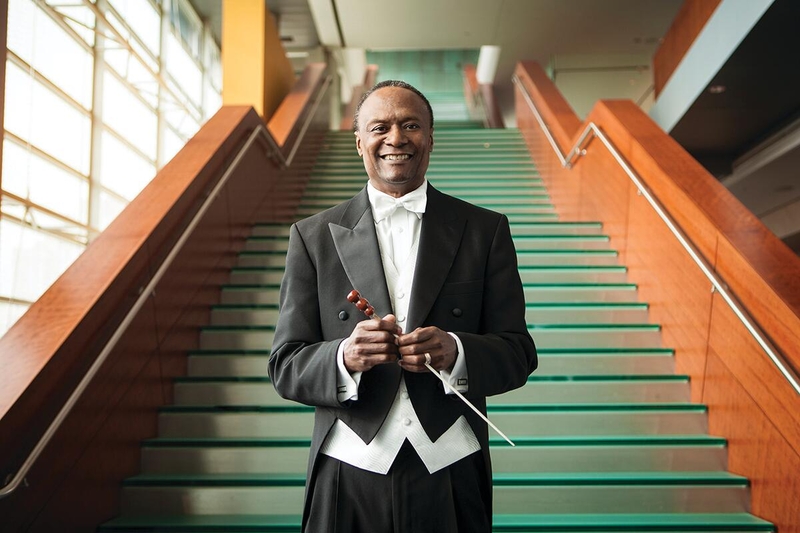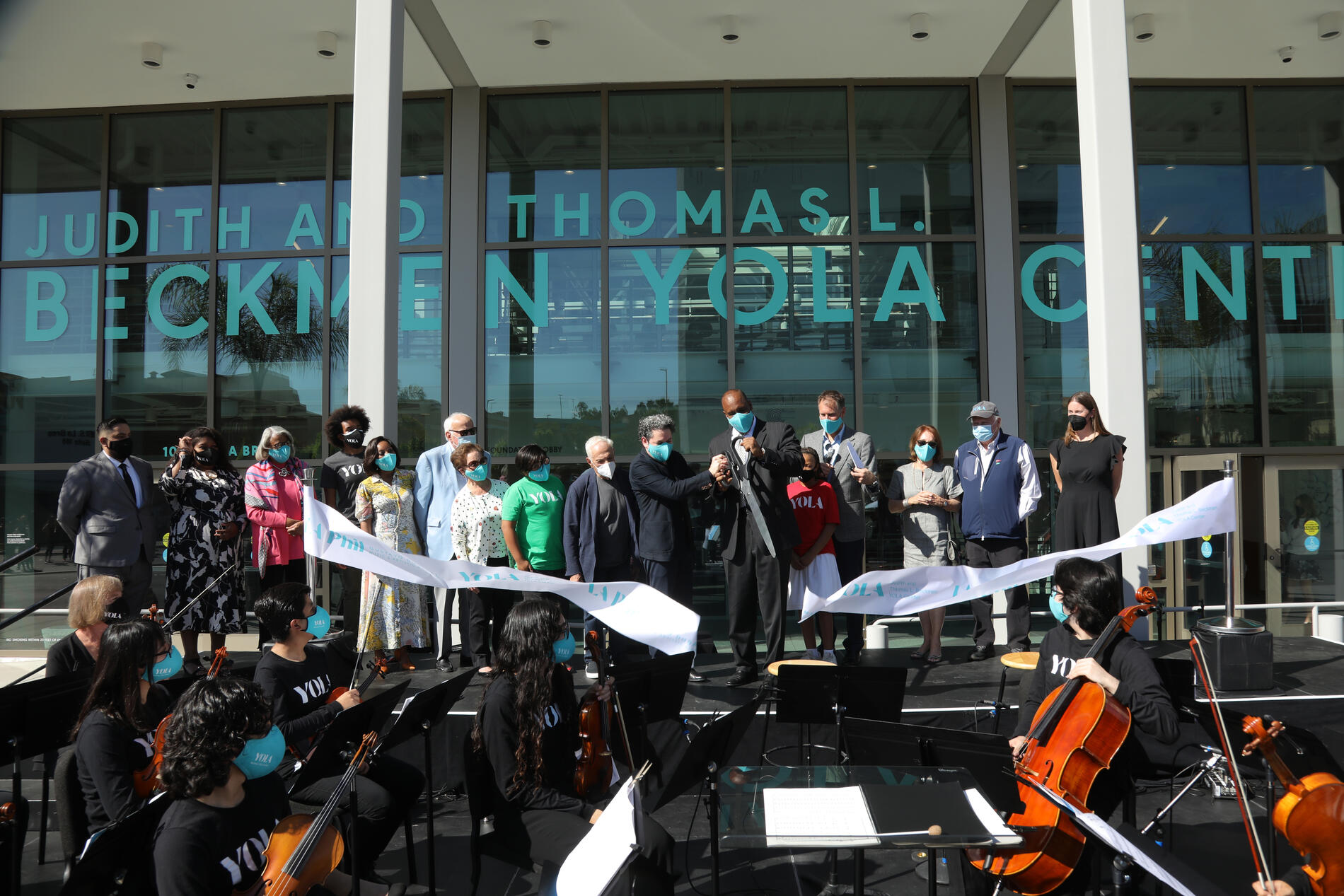 On October 16, the LA Phil and YOLA celebrated a historic and monumental moment in the opening of the Judith and Thomas L. Beckmen YOLA Center at Inglewood (BYC). This was celebrated with a ribbon-cutting ceremony, which transformed the Center into an outdoor performance stage and also featured a partially enclosed garden terrace that hosted the post-event reception.
The ceremony included a performance from the YOLA Chamber String Ensemble, joined by LA Phil musicians and conducted by Maestro Dudamel, as well as a Chamber Brass Ensemble which played an opening fanfare. Tours were also offered as a part of formally welcoming the community to experience the Center including mini-performances presented by the YOLA Percussion Ensemble in the Edgerton Foundation Performance Hall.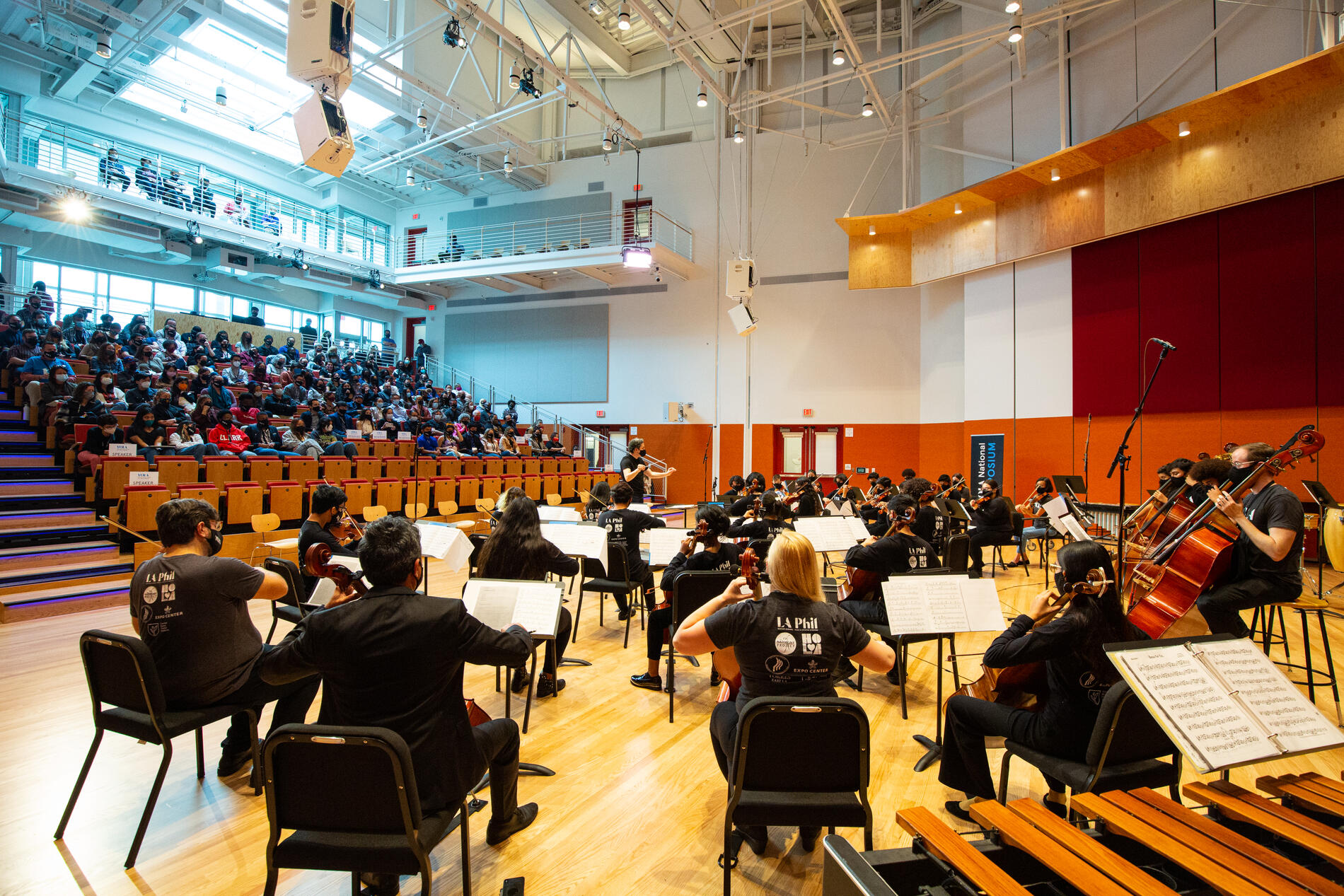 Also central to the day was the recognition of the launch of YOLA's fifth site, YOLA at Inglewood. Serving 130 students, 81% of whom are Inglewood residents, YOLA at Inglewood programming began on September 20 and was a core highlight throughout the ceremony. As YOLA embarks upon its 15th year anniversary and commemorates the accomplishment of starting with one site, serving 80 students in 2007, to now five sites, serving 1,500 students, the ribbon-cutting ceremony heralded an exciting start to an opening season of special events and performances for this inaugural year.
Dudamel and the LA Phil returned to the Walt Disney Concert Hall stage for the first time in 579 days with Homecoming: Concert and Gala, on Saturday, October 9. This historic event featured Grammy®, Emmy® and Tony® Award winner, and Oscar® nominated singer-songwriter Cynthia Erivo and pianist Seong-Jin Cho.
Raising more than $3 million for the LA Phil's many music learning programs, which serve more than 150,000 young people, families, and teachers every year, the concert was the LA Phil's first with full audience at Walt Disney Concert Hall since the historic closure due to the pandemic and after enduring one of the most challenging years in the orchestra's history.
Homecoming kicked off a fall filled with concerts that saw the return of beloved artistic leaders and guest artists, the world-premieres of newly commissioned works, and a truly uplifting season of programs in the space that architect Frank Gehry dubbed a "living room for the city"—which has been an iconic symbol for Los Angeles for nearly two decades.
While we continue to face uncertainties in the months ahead, 2021 has shown us that the path forward is one we will walk together, as a community that shares a belief in the power of music to make a difference.
Thank you.