The Los Angeles Philharmonic Association is deeply grateful to our donors who gave so generously throughout 2022. The special update below provides just a handful of highlights from the past year, showcasing the exciting and meaningful work you helped to make possible.
On behalf of everyone at the LA Phil, thank you for making such a difference! We couldn't do this work without you.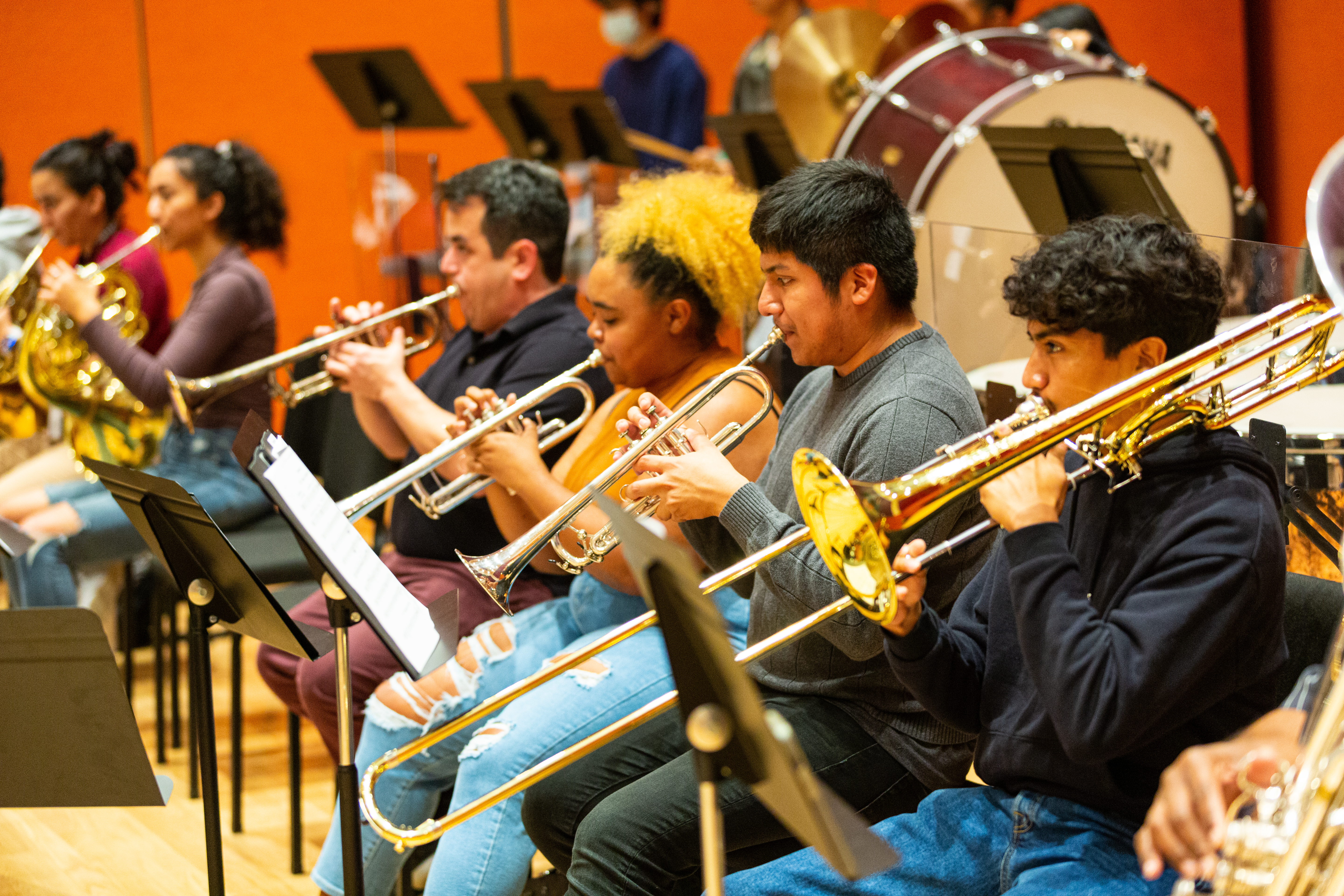 In the spring, YOLA (Youth Orchestra Los Angeles) celebrated its 15th incredible year. The program that began in 2007 with rehearsals for 80 students at the EXPO Center in South LA has now grown to engage more than 1,700 young musicians at five sites in vibrant, diverse communities across Los Angeles.
In total, YOLA musicians have collectively spent more than 6 million student-hours practicing, rehearsing, performing, and touring all around the world. This past summer, the YOLA National Festival gathered more than 170 young players from El Sistema-inspired programs across the United States. Musicians traveled to Los Angeles for 10 days of learning with the festival's faculty and guest artists as well as opportunities to perform with world-renowned conductors, including—of course—Gustavo Dudamel.
The 10-day intensive culminated with the July 31 YOLA National Festival Concert and Celebration. A joyful gathering of YOLA National musicians, families, and supporters, the day included activities, workshops, local food vendors and a performance on the Walt Disney Concert Hall stage by the YOLA National Orchestra conducted by Gustavo Dudamel, LaSaundra Booth, and Andrés González.
Are you on the list?
Did a friend or colleague send you this article? Why not get it straight to your inbox next time?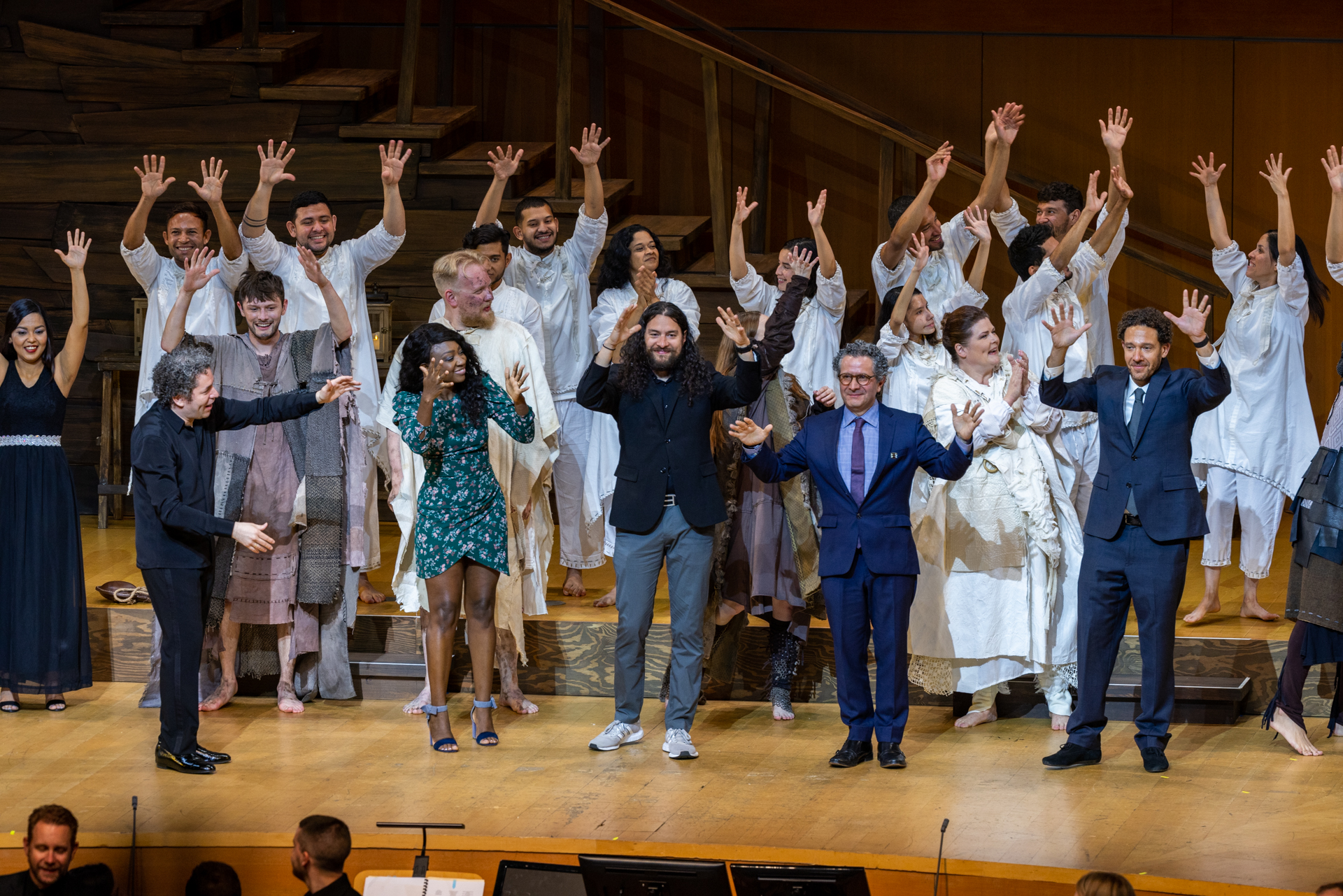 Gustavo Dudamel led the Los Angeles Philharmonic in a deeply emotional, innovative, new semi-staged production of Beethoven's heroic opera, Fidelio, created for both Deaf and hearing audiences. Told through the composer's music sung by hearing vocalists and the expressive gestural poetry of sign language by Deaf actors, the performances explored the search for communication—both primal and sublime—that is at the heart of all artistic expression.
Dudamel conducted the LA Phil and a star-studded cast in the groundbreaking event directed by Alberto Arvelo, co-directed by Joaquín Solano and produced in collaboration with Los Angeles' acclaimed Tony Award®-winning Deaf West Theatre (Artistic Director, David Kurs) and El Sistema's Coro de Manos Blancas (White Hands Choir, Artistic Director, María Inmaculada Velásquez).
All art is rooted in the deeply human need to communicate something and to have that communication be received and felt. Fidelio is perhaps Beethoven's purest expression of our ability to overcome adversity and to reach one another across a seemingly insurmountable divide. That belief in the transformative, transcendent power of music is at the heart of this production, where we have partnered with the extraordinary artists of Deaf West Theatre and the Coro de Manos Blancas in order to offer a performance with equal resonance to both Deaf and hearing audiences and remind us that there is always light through the darkness.
Hollywood Bowl Turns 100
The LA Phil celebrated a century of stellar performances at one of the world's most iconic venues with the 100th anniversary season of music under the stars at the Hollywood Bowl. The centennial season started off with the two-day 101 Festival, commemorating the Hollywood Bowl's history and connection with The Ford on the other side of the 101 freeway. The Bowl season continued with a spectacular mix of beloved traditions and history-making innovations, tributes to legendary figures of the Bowl's past and leading performers of today, the best in jazz and popular music, and 34 evenings with the Los Angeles Philharmonic, 10 of them under the baton of Music & Artistic Director Gustavo Dudamel.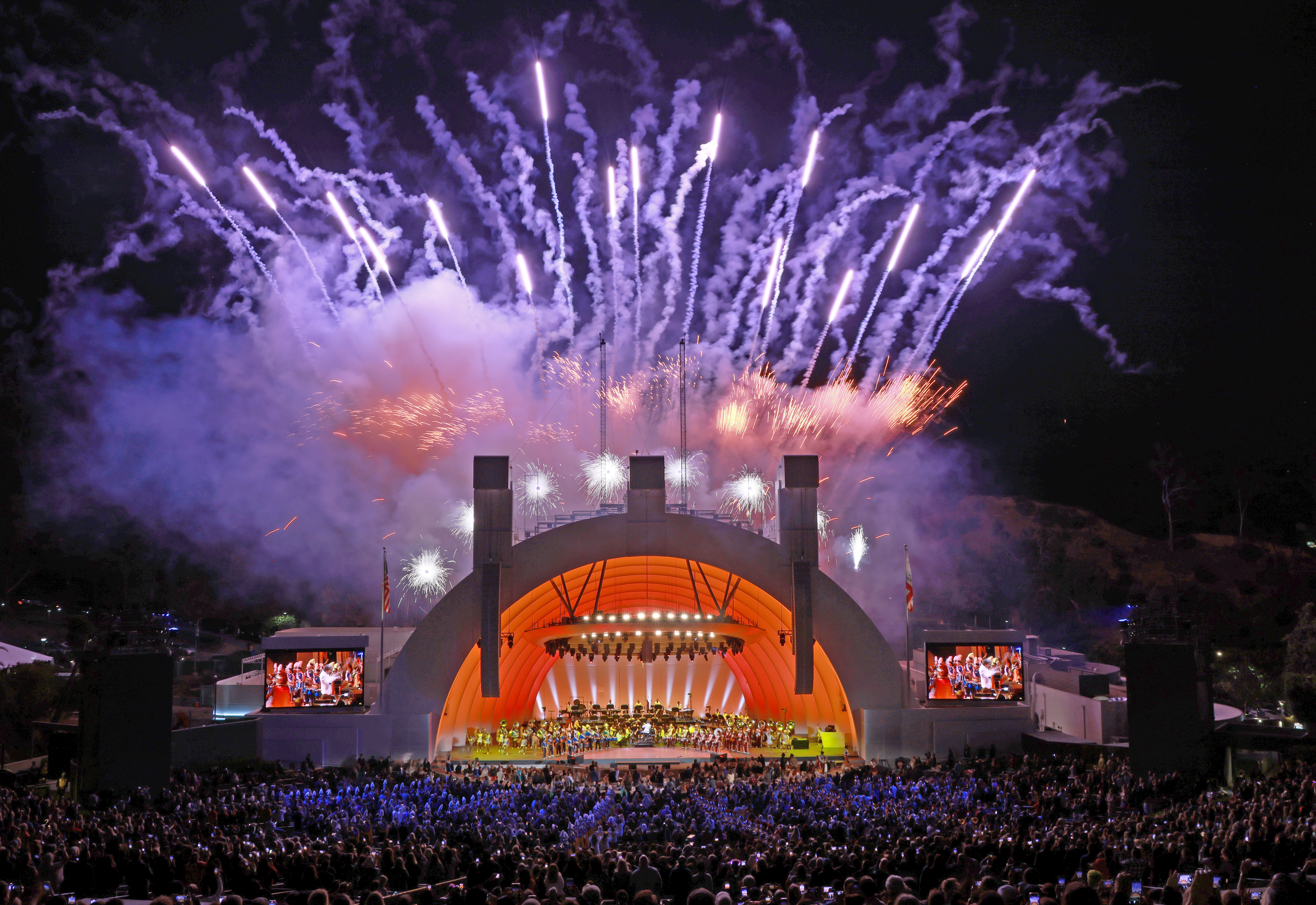 We didn't just celebrate history this summer, we made history. The Paris Opera Ballet joined Gustavo Dudamel and the LA Phil for their Los Angeles debut—a first in the company's 350-year history! The LA Phil was honored to partner with Live Nation Urban to present Juneteenth: A Global Celebration for Freedom, featuring more than a dozen acclaimed performing artists at the Hollywood Bowl to mark the 157th anniversary of Juneteenth. The event was broadcast live on CNN—a historic day of musicmaking, watched by more than 7 million around the world.
A Return to International Touring
LA Phil tours are always momentous, news-making experiences for all involved, and never more so than this year, when we returned to the road for the first time since 2019.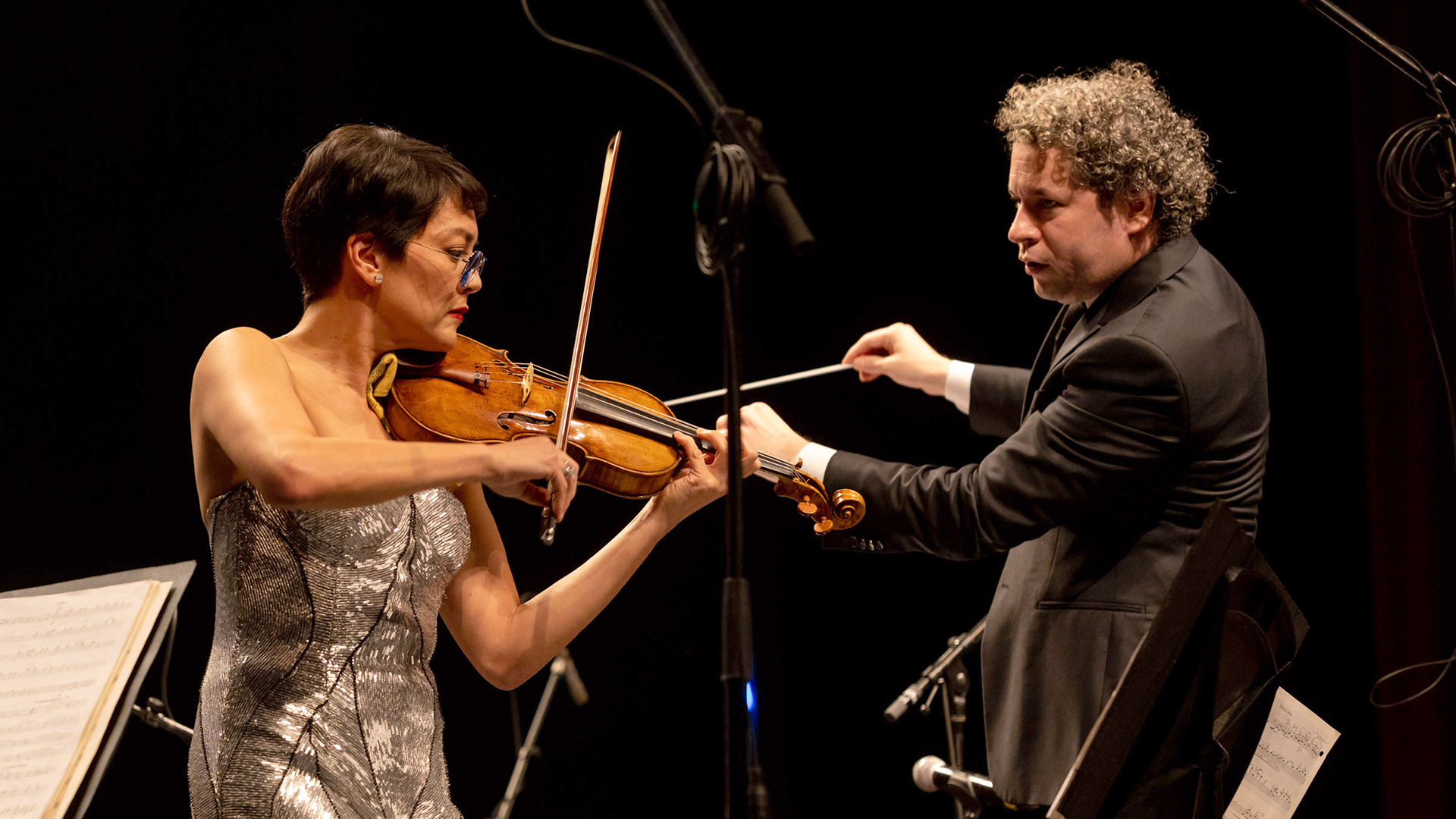 This year's sojourn took us back to the East Coast, with stops at Boston's Symphony Hall and our first performance at Carnegie Hall in a generation, followed by an exciting return to Mexico City's Auditorio Nacional and a culminating performance at Guanajuato's Teatro Juárez, where the LA Phil made its debut at the International Cervantino Festival.
Our repertoire showcased two of Mexico's greatest living composers, featuring the U.S. East Coast and Mexico premieres of Gabriela Ortiz' new concerto for violin, Altar de cuerda, and her orchestral work Kauyumari, both LA Phil commissions, as well as performances of Arturo Márquez' concerto for violin, Fandango.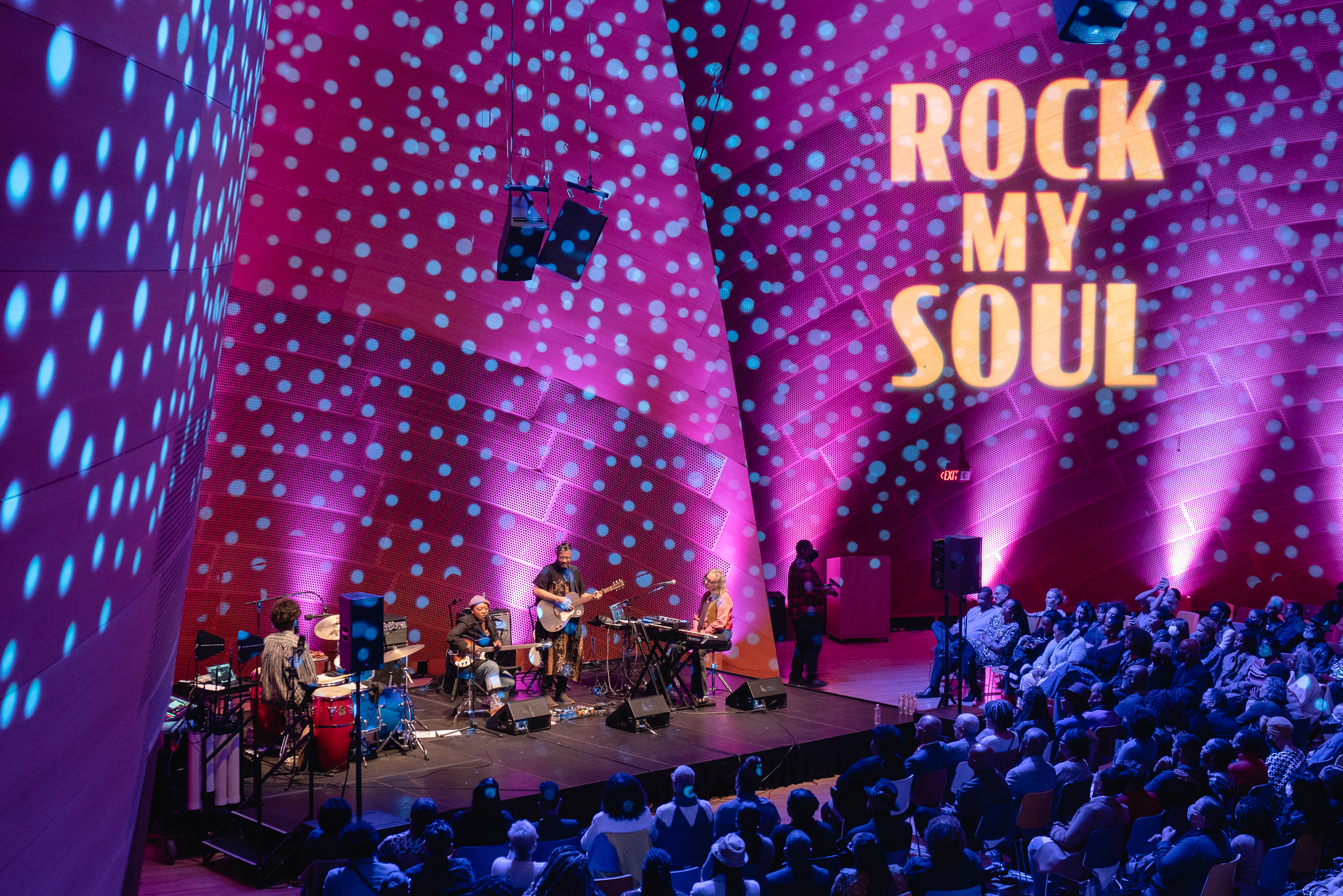 In the fall, the LA Phil presented Rock My Soul, a festival celebrating both historical and present-day collaboration and community formed by Black woman-identifying artists. Curated by soprano Julia Bullock, the festival featured performances by Chaka Khan, Rhiannon Giddens, J'Nai Bridges, Meshell Ndegeocello, and many more.
Inspired by the friendship between composers Florence Price and Margaret Bonds, whose mutual support helped them break down barriers to have their music heard in the classical music world of the early 20th century, Rock My Soul shines a light on the power of creative community.
The phrase 'Rock My Soul' has a long lineage and legacy: It is the leading lyric of a traditional Black American spiritual about expanding one's being in every dimension and direction imaginable. The song title was later utilized by philosopher and educator bell hooks, who communicated about the importance of understanding the pursuit of love, a sense of community, and commitment to continuous exploration. So for me, the sentiment of 'Rock My Soul' isn't an ethereal, intangible endeavor—it's a call to express yourself, engage with everything within and around you—and find enjoyment while doing it.
While 2022 was a year for the history books, we are already looking ahead to spectacular programs throughout 2023.
We cannot wait to see you at Walt Disney Concert Hall, the Hollywood Bowl, The Ford, at a YOLA site, or on tour in the year ahead.
From all of us at the LA Phil, we thank you.