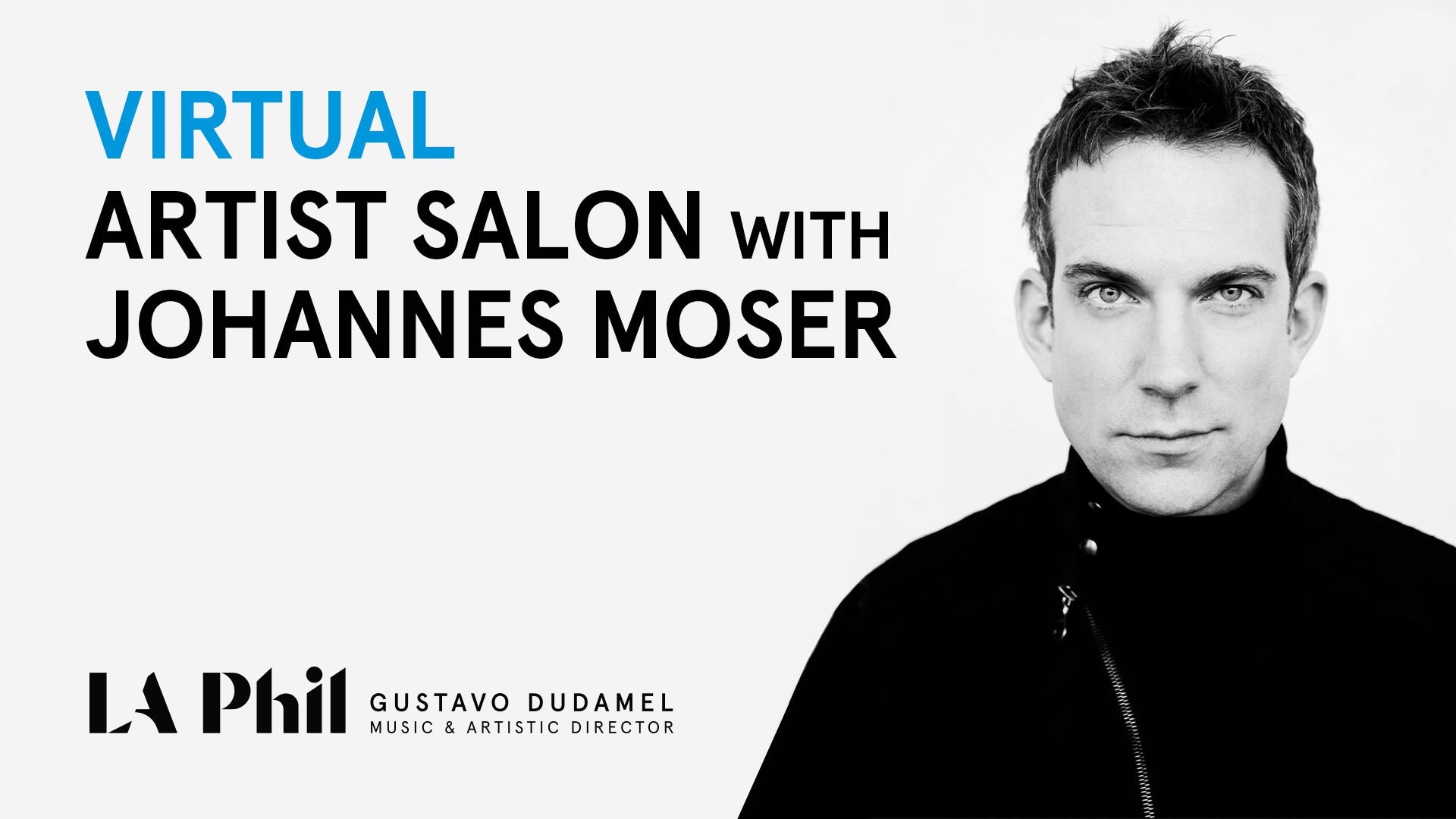 Virtual Artist Salon on June 2, 2020 with Johannes Moser
We held our first virtual Artist Salon featuring cellist Johannes Moser on June 2. Johannes shared a masterful performance along with an insightful Q&A with Meghan Martineau, Vice President, Artistic Planning, in an intimate format from home, and it is truly a streaming experience you don't want to miss. To learn more about Artists Salons or how to access this exclusive donor content, please contact the Friends of the LA Phil.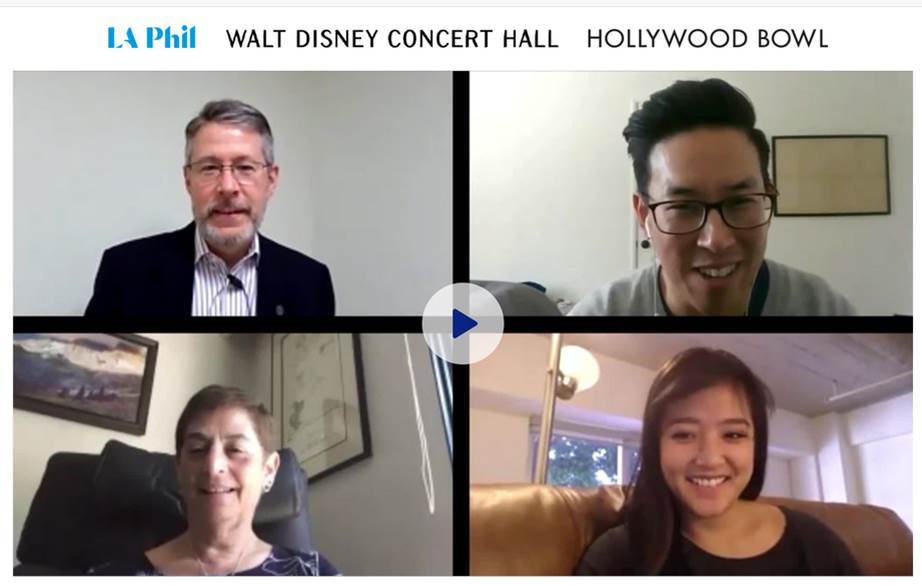 Virtual Meet the Musicians on June 23, 2020
Our virtual Meet the Musicians event provided an exclusive opportunity to get to know our LA Phil orchestra members on a more personal level. Meet the Musicians events are meaningful not only for you as donors; our musicians are just as excited to meet and speak with you!
For this virtual event, we lined up three of our favorite members of the Orchestra. Michele Bovyer, whom we all call Shelley, joined the orchestra in 1981 has been our sixth chair of the first violin section since 2000. Jim Wilt is our Associate Principal Trumpet and is not just an incredible musician, he is one of the best trumpet teachers in the country and is on faculty at The Colburn School. And finally, violinist Gabriela Peña-Kim, comes from a diverse musical family; her father is a native of Honduras and her mother is from South Korea. Gaby just joined us this year as one of our Resident Fellows, which provides extraordinary musicians who represent or serve underrepresented populations an opportunity to play with the Orchestra, receive support like lessons, mentorship, and audition support.
These three musicians participated in an engaging Q&A session with Dan Song, our Vice President, Philharmonic & Production.
To learn more about Meet the Musicians, or how to access this exclusive donor content, please contact the Friends of the LA Phil.