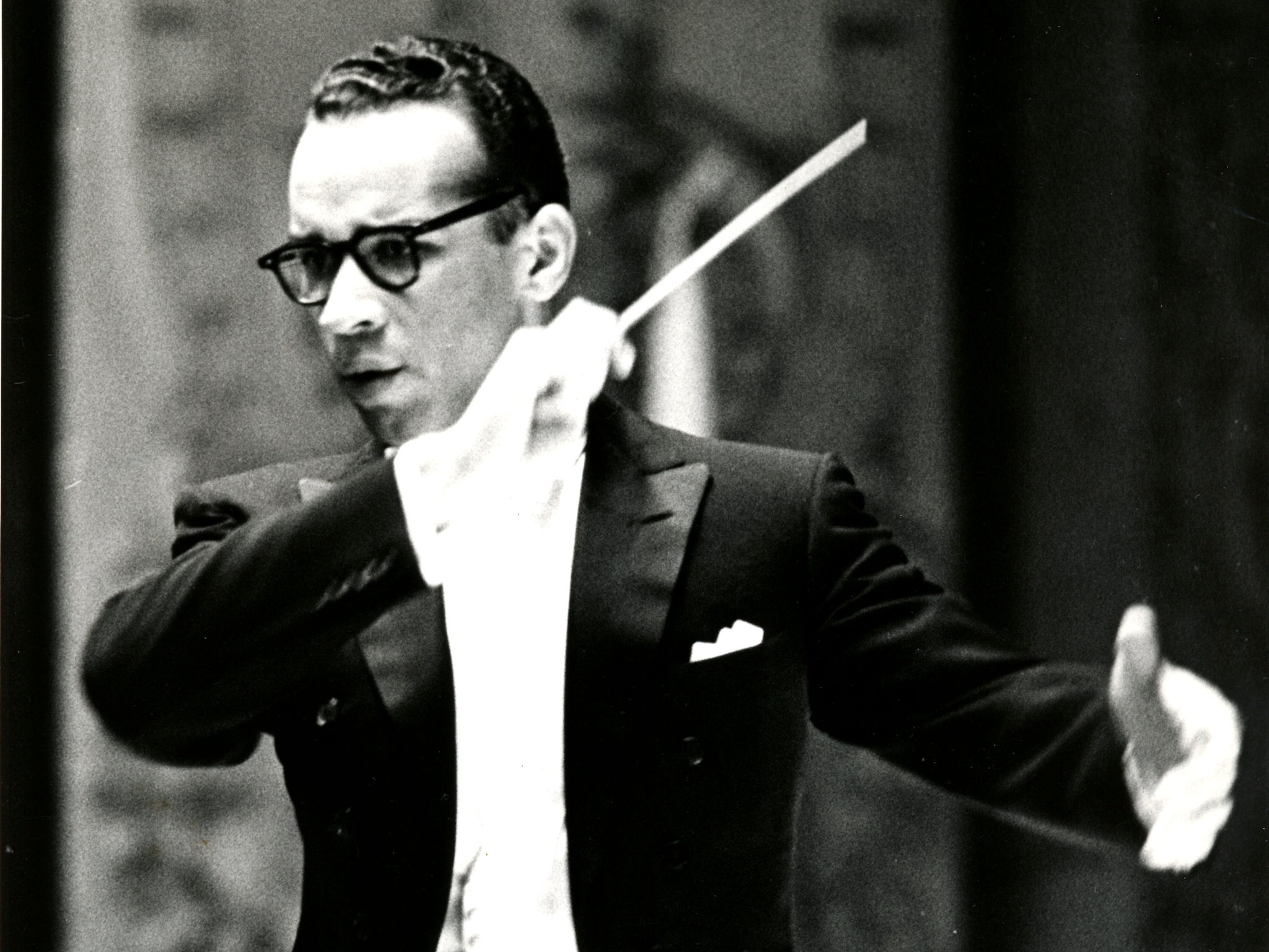 Sixteen-year-old double bass player Henry Lewis made history in 1948 when he was hired by the Los Angeles Philharmonic. Lewis was the first African American appointed to a major symphony orchestra and one of the youngest players in LA Phil history, period.
His early experiences with the orchestra sparked a lengthy career that saw him achieve a multitude of firsts in the orchestral music world. When he died in 1996, his New York Times obituary dubbed him the Jackie Robinson of classical music.
A native Angeleno, Lewis first gained interest in music while listening to an LA Phil Symphonies for Youth concert. He began to study piano at his Catholic elementary school, the Holy Name of Jesus School.
Lewis's talents were immediately recognized. At one recital where he was performing a Handel piece from memory, Lewis drew a blank halfway through the selection. Quickly improvising Handel-sounding music at the keyboard, Lewis finished the performance, later recalling "I'll never forget the look on the Sister's face as I walked off the stage. She knew something was wrong but couldn't quite put her finger on it."
After graduating from Holy Name, Lewis convinced his parents to enroll him in public schools, where he joined the band and eventually wound up playing the double bass.
In 1948, the teenaged Lewis was hired by the LA Phil's then-Music Director Alfred Wallenstein, a famously demanding conductor. Wallenstein had himself been a child prodigy, touring as a cellist from the age of eight, and joining the LA Phil's cello section for the orchestra's inaugural season in 1919 when he, too, was sixteen years old.
Of Lewis, Wallenstein said: "He's exceptionally talented. He deserves every possible opportunity." Wallenstein helped Lewis secure a scholarship to the University of Southern California, where he pursued his musical study alongside his role as a full-time member of the orchestra.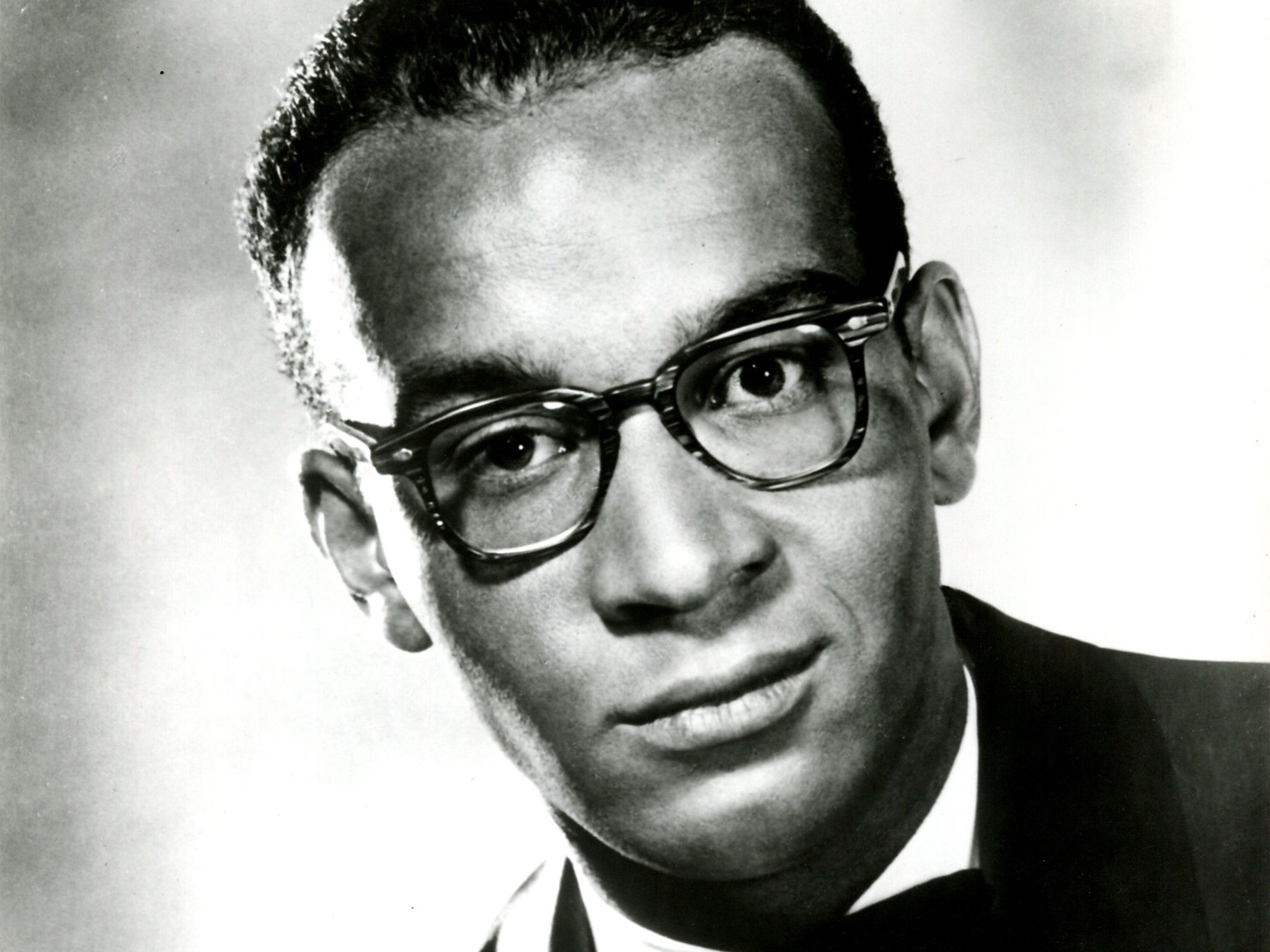 After graduating from USC, Lewis was drafted into the army in 1955, serving in Europe. When he completed his military service in 1957, Lewis returned to the LA Phil, bringing with him a letter of commendation from his commanding officer, Lieutenant General Bruce C. Clarke, who wrote:
"I am writing in regard to a former member of the Los Angeles Philharmonic Orchestra, Specialist Third Class Henry Lewis Jr., who has served in my command and who is returning to civilian life to resume his position with that orchestra.
During the period Specialist Lewis was with us, he was the first bass player, assistant conductor and, for the past 10 months, conductor of the 7th Army Symphony Orchestra. The fact that this orchestra, composed as it is of servicemen, many of whom are with it for brief periods of time only, has been enthusiastically received throughout Europe is a tribute to the artistry of Specialist Lewis. His imagination, devotion to duty and hard work have contributed immeasurably to his achievement. Critics throughout Europe have been unanimous in their praise of his musicianship.
My purpose in writing this letter is to apprise you of the high value we have placed upon Specialist Lewis' artistic talents and the work he has done for us in an important facet of our program to enhance European-American relations.
It has been my pleasure to have had this outstanding young musician in my command. Los Angeles can well be proud of his achievements while in the service of his country."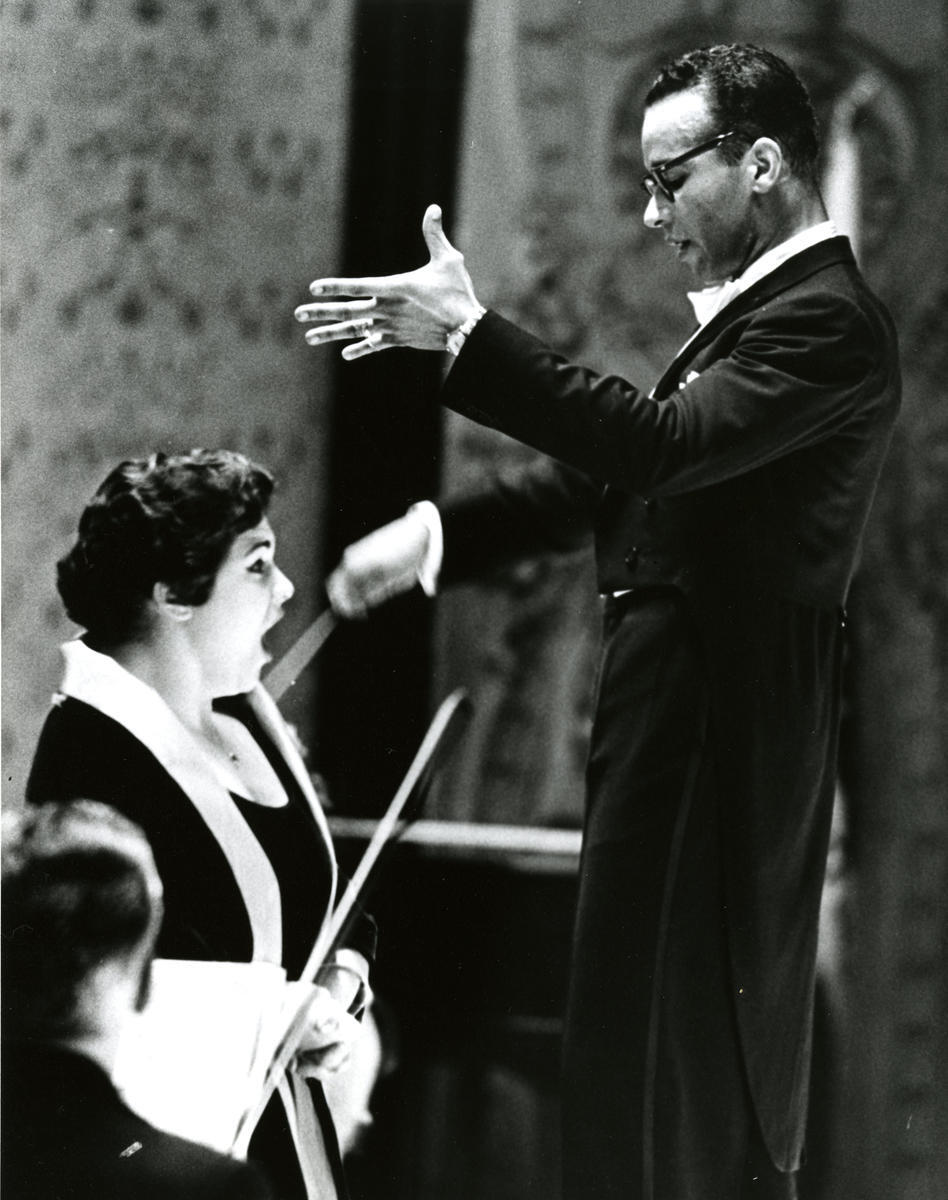 In January 1961, renowned Russian conductor Igor Markevitch fell ill before a planned three-week stint with the LA Phil. Two conductors were brought in at the last minute to fill in for Markevitch's concerts—Henry Lewis and a twenty-four-year-old, Indian-born conductor named Zubin Mehta.
When Lewis stepped onto the podium in 1961, he made history in more ways than one. He became the first native Angeleno to conduct the Philharmonic on a subscription series concert and the first Black conductor to lead a major orchestra on a regular season concert.
The New York Times ran a story about the momentous occasion under the headline: "Henry Lewis, First of Race to Lead Major Orchestra in Regular Concert." Of his debut, critic Albert Goldberg wrote: "Mr. Lewis proved he had the right to be there. He has a conductor's natural flair for command. He was assured … he had definite ideas about the music, and he knew how to communicate them."
Mehta's concerts were no less triumphant. Within the next few years, the two men would be appointed to leadership roles with Mehta becoming Music Director and Lewis the Assistant Conductor. Coming full circle, Lewis took over conducting duties for the Symphonies for Youth concert series that had inspired him as a child.
"Mr. Lewis proved he had the right to be there. He has a conductor's natural flair for command. He was assured … he had definite ideas about the music, and he knew how to communicate them."
In addition to his work with the LA Phil, Lewis founded his own musical ensemble, the String Society of Los Angeles, comprised of about fifteen Philharmonic musicians. Through String Society concerts, Lewis created space to champion his fellow orchestra players. At one concert, he asked three of the women in the orchestra—Marjorie Knapp, Jeanne Aiken, and Myrtle Wolsfeld—to perform Vivaldi's Concerto for Three Violins. The Society frequently collaborated with up-and-coming teenage soloists from local schools, as Lewis wanted to pay-it-forward and create opportunities for young musicians like he had been.
Lewis also served as the founding conductor of the Young Musicians Foundation Training Orchestra—a nonprofit organization that provided performance opportunities and cash tuition scholarships to young artists. Lewis led the orchestra for its first seven seasons before he handed the reins to composer and conductor Elmer Bernstein.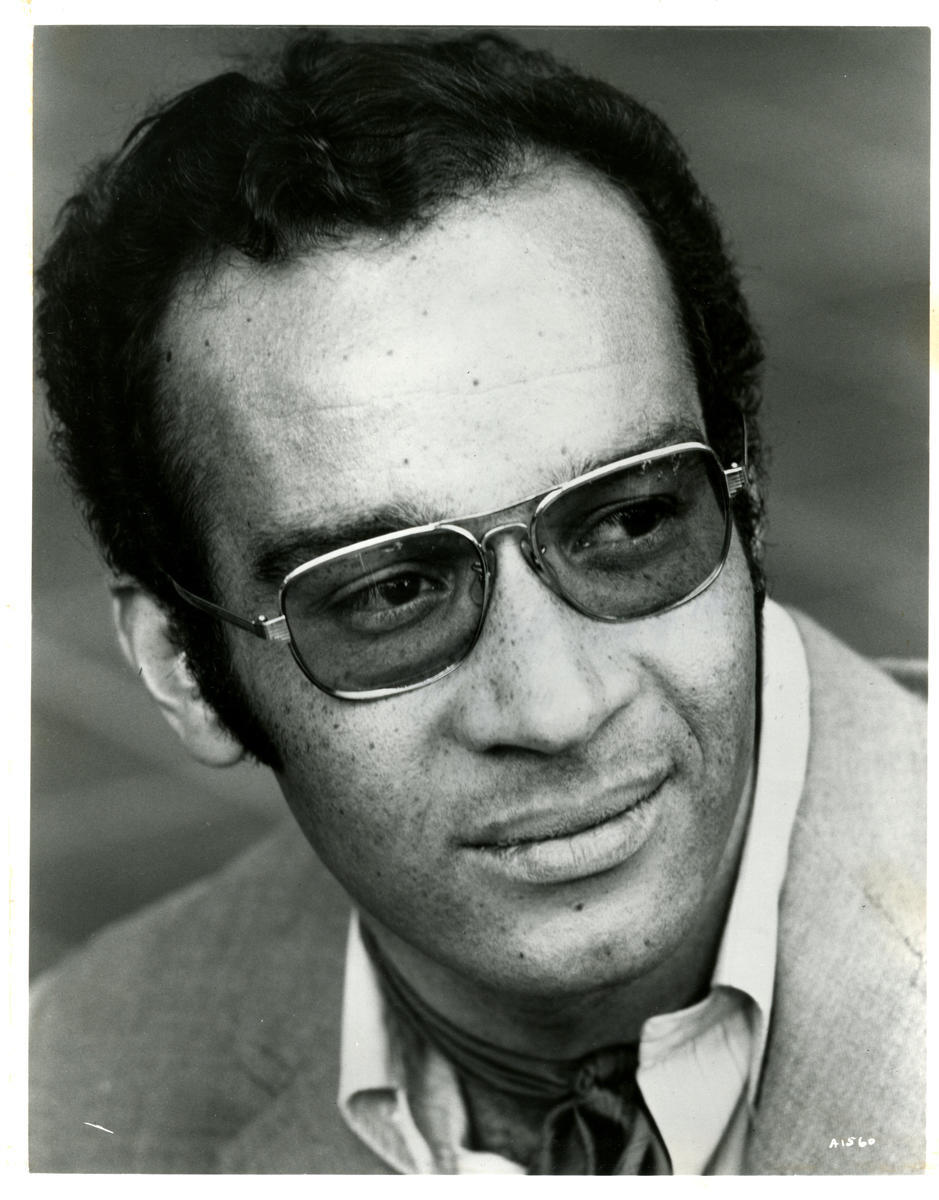 In 1968, Lewis's career would take him to the East Coast where he continued to break down barriers, becoming the first African American music director of a major American orchestra, the New Jersey Symphony, and the first African American to conduct at the Metropolitan Opera in New York in 1972.
In his career that spanned four decades, Lewis conducted nearly every major American orchestra—the Chicago Symphony, the Cleveland Orchestra, the Boston Symphony, the New York Philharmonic—as well as orchestras and opera companies in Milan, London, Paris, Tokyo, Copenhagen, and dozens of other music capitals.
One of the many young musicians that Lewis mentored was another Los Angeles-born conductor, Lawrence Foster, who is now the Artistic Director of the Polish National Radio Symphony Orchestra. Per Foster, Lewis helped make Los Angeles "one of the few cities in the country where would-be conductors have a chance to prove that one doesn't have to be European to wave a baton."
Get Watch & Listen Updates
Join the Watch & Listen newsletter list!