Visit for the 20th Anniversary
Walt Disney Concert Hall is turning 20, and whether you were here day one or are experiencing this LA landmark for the first time, there is no better time than now to experience this iconic space. Make your plans today and check out all the ways to enjoy what the venue has to offer.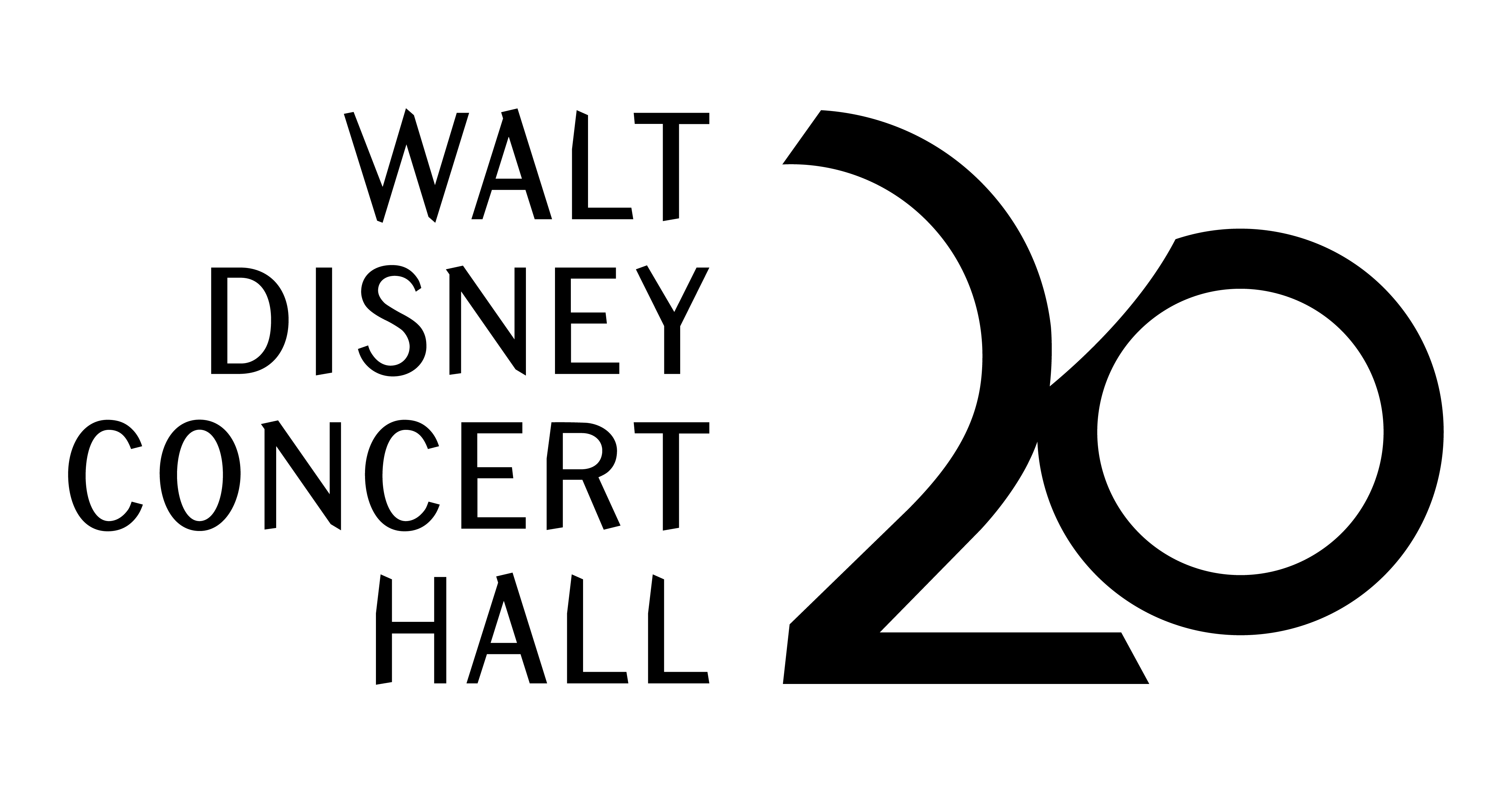 Coming for a Concert
With a wide variety of artists, programs, and concert formats as well as a wide range of pre- and post-concert opportunities, you can choose the experience you want for your next visit to Walt Disney Concert Hall.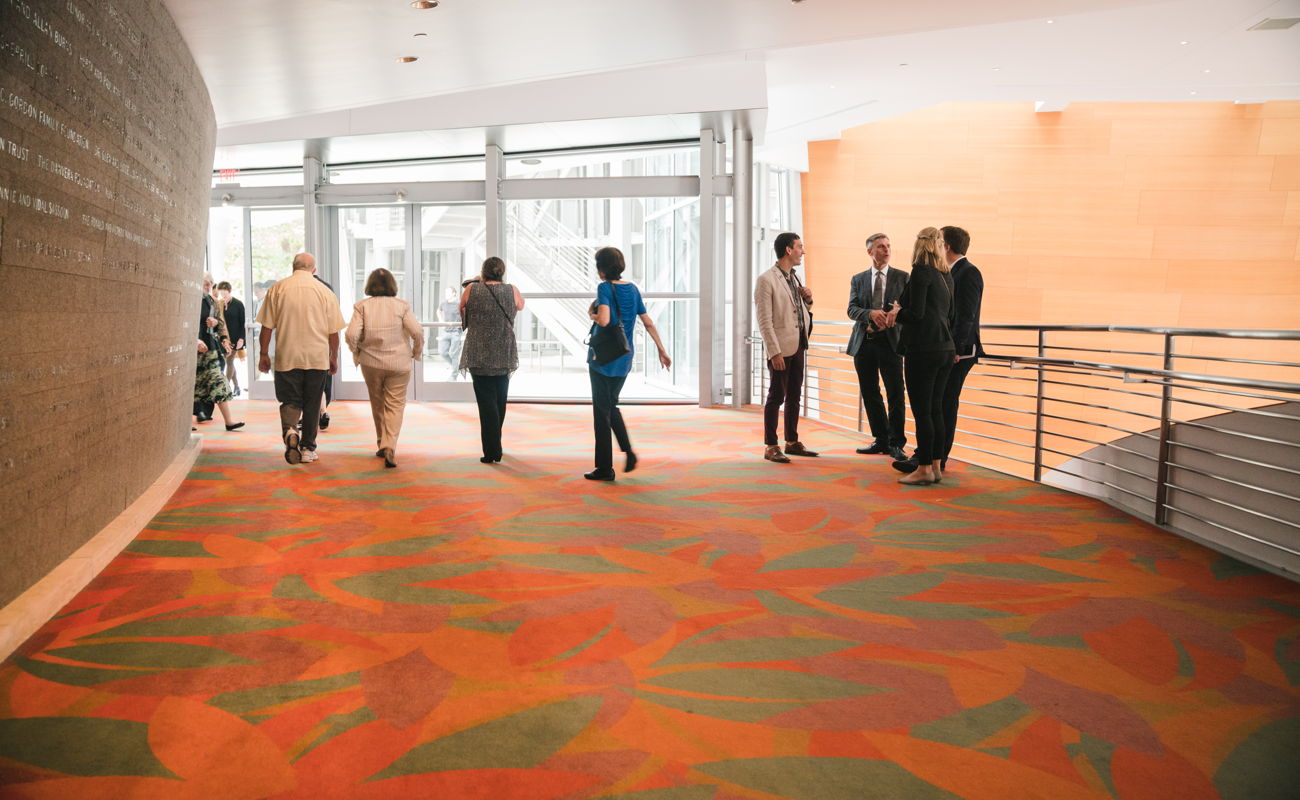 Read our Venue Guide
Everything you need to know about attending an event at the downtown home of the Los Angeles Philharmonic.
Get The Scoop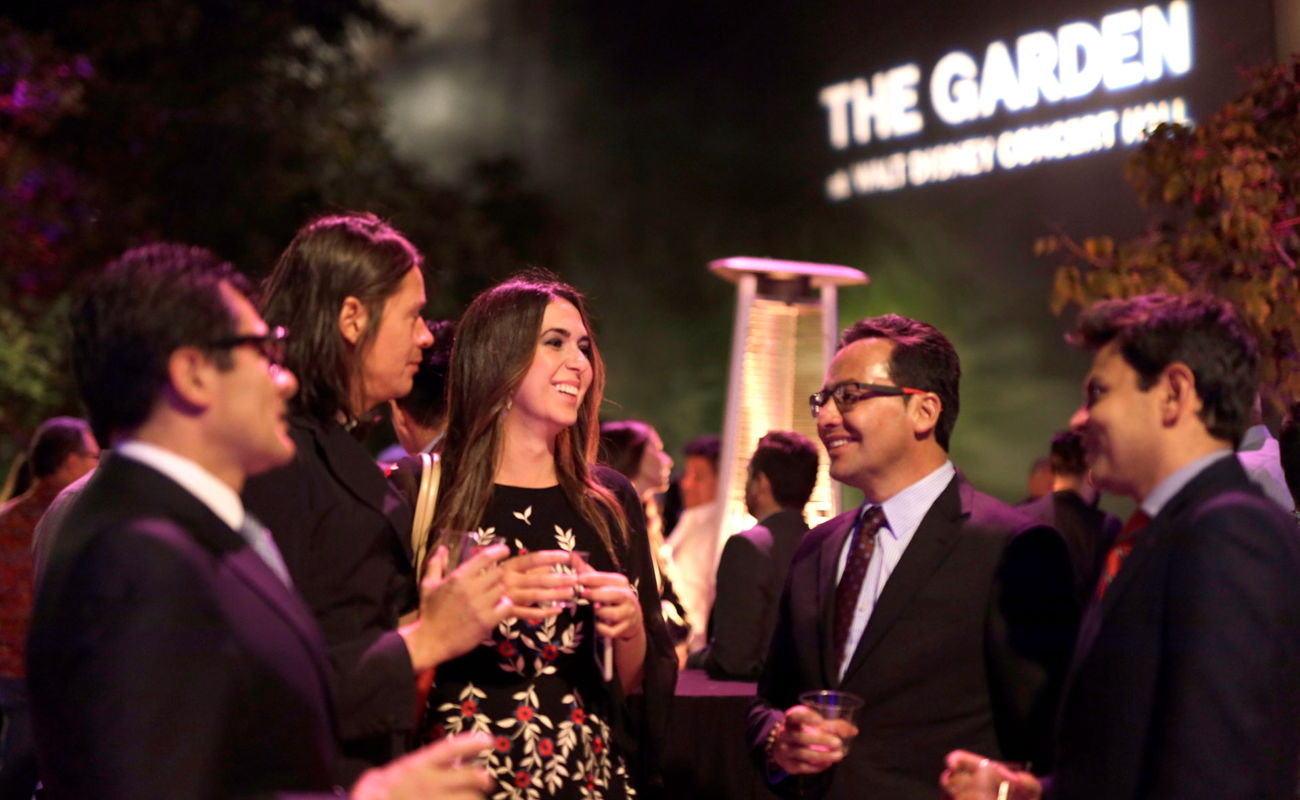 Concerts with Complimentary Drinks
On select Friday nights, Drinks in The Garden offers a complimentary pre-concert beverage, music, and downtown views. Enjoy a free glass of wine before our Tuesday Chamber Music concerts. Casual Fridays includes a chance to mix and mingle after the concert with members of the orchestra.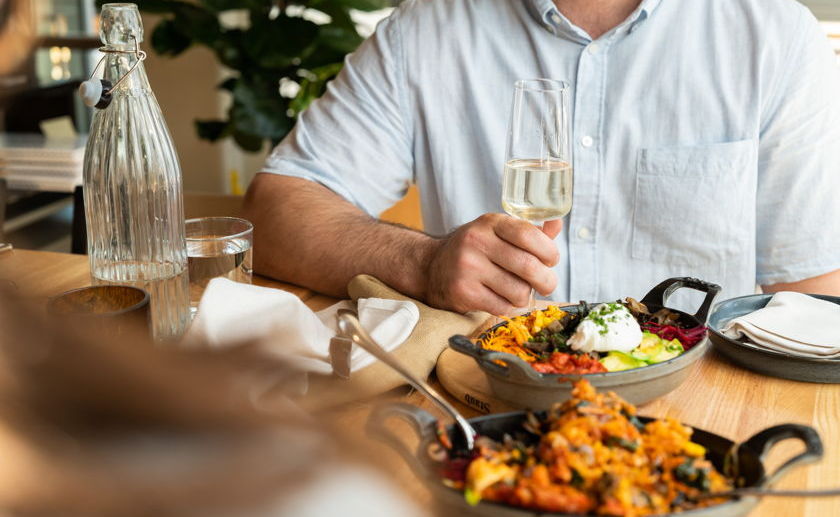 Where to Grab a Bite
Explore the area's restaurants, and learn about your food and drink options at the concert hall's very own cafe and intermission bars.
Dining Options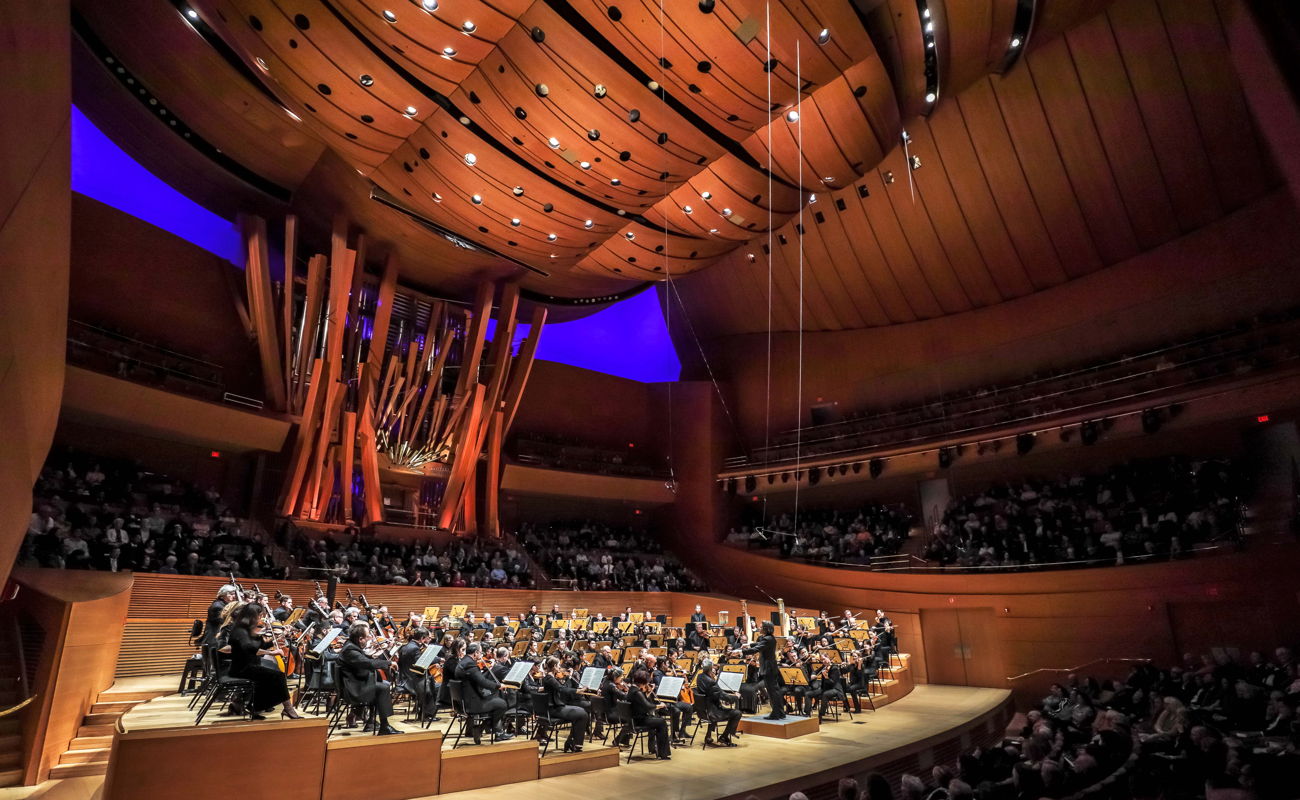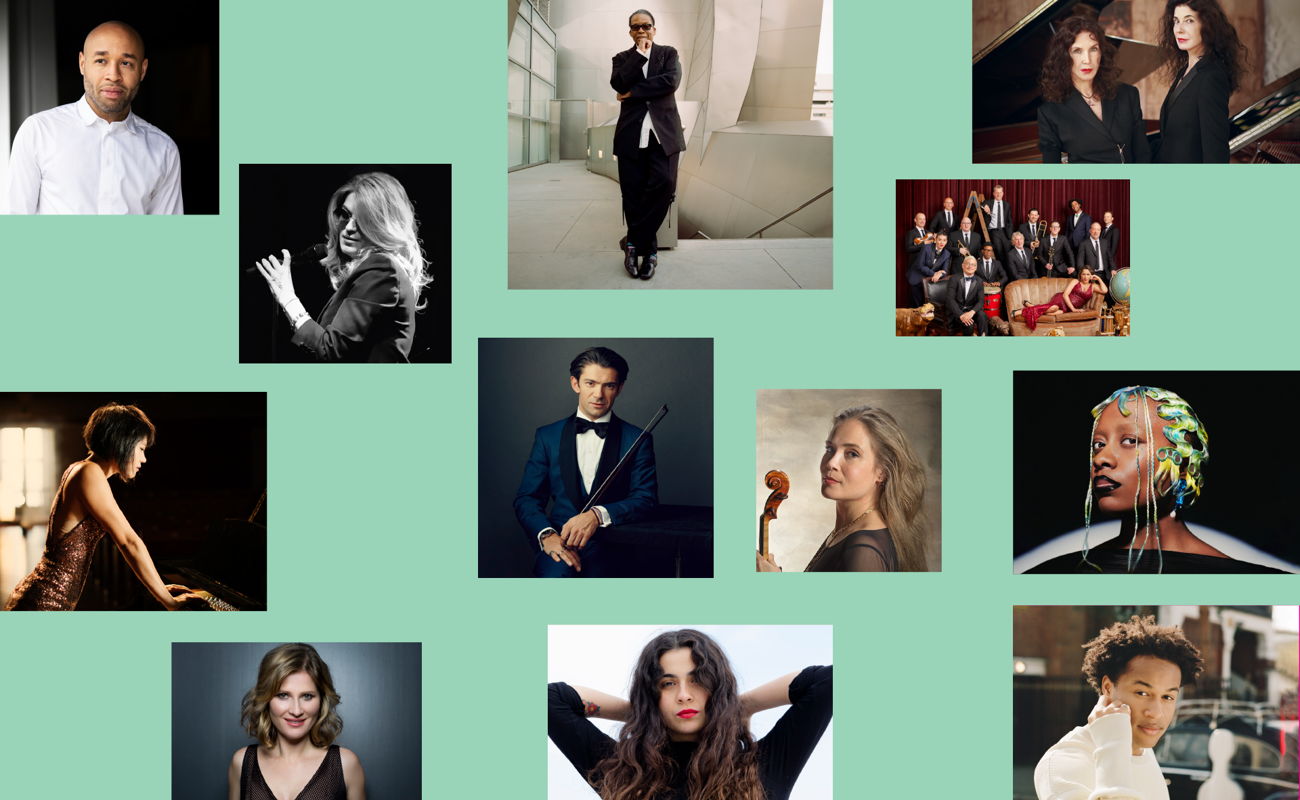 Featured Events, Concerts, and Collaborators
The 2023/24 season is an exploration of our city's limitless creativity and a celebration of the artists and audiences who come together to create something incredible.
See What's On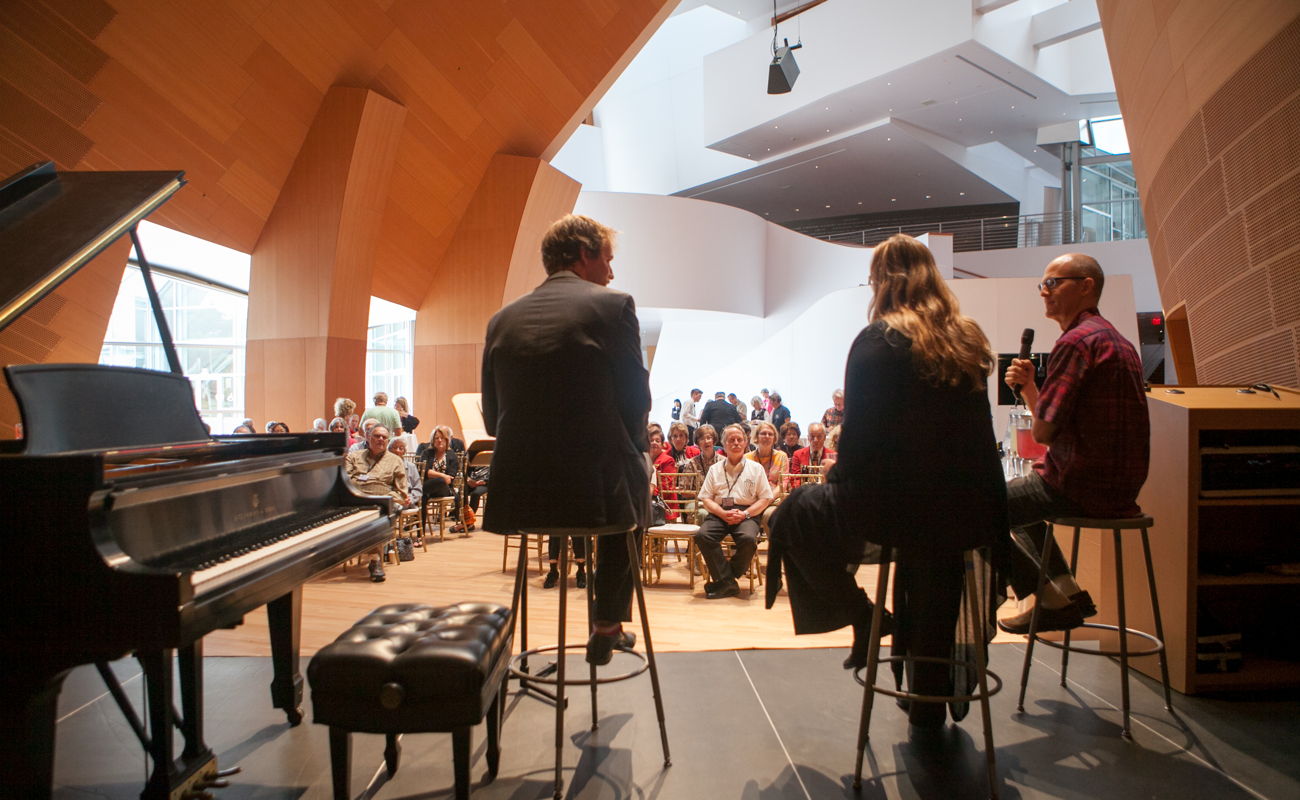 Learn More About the Music
Pre-concert talks with Upbeat Live, featuring musicians, scholars, and other experts, offer an entertaining primer on your program's music.
Listen Up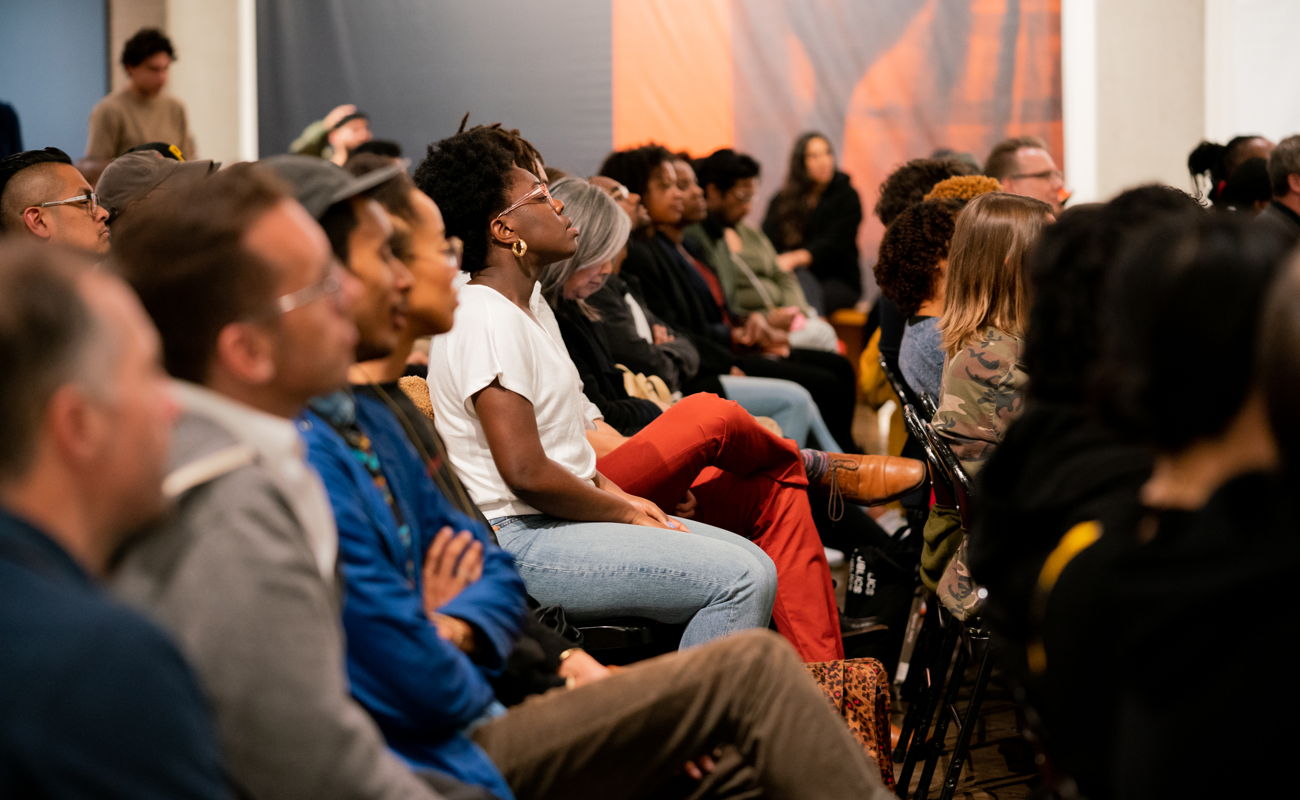 Festivals and Insight
Our Festivals and Insight activities take a closer look at the scenes, ideas, and composers who have shaped—and continue to shape—the history of music. They offer a series of concerts, commissioned installations, panel discussions, and more
Dig Deeper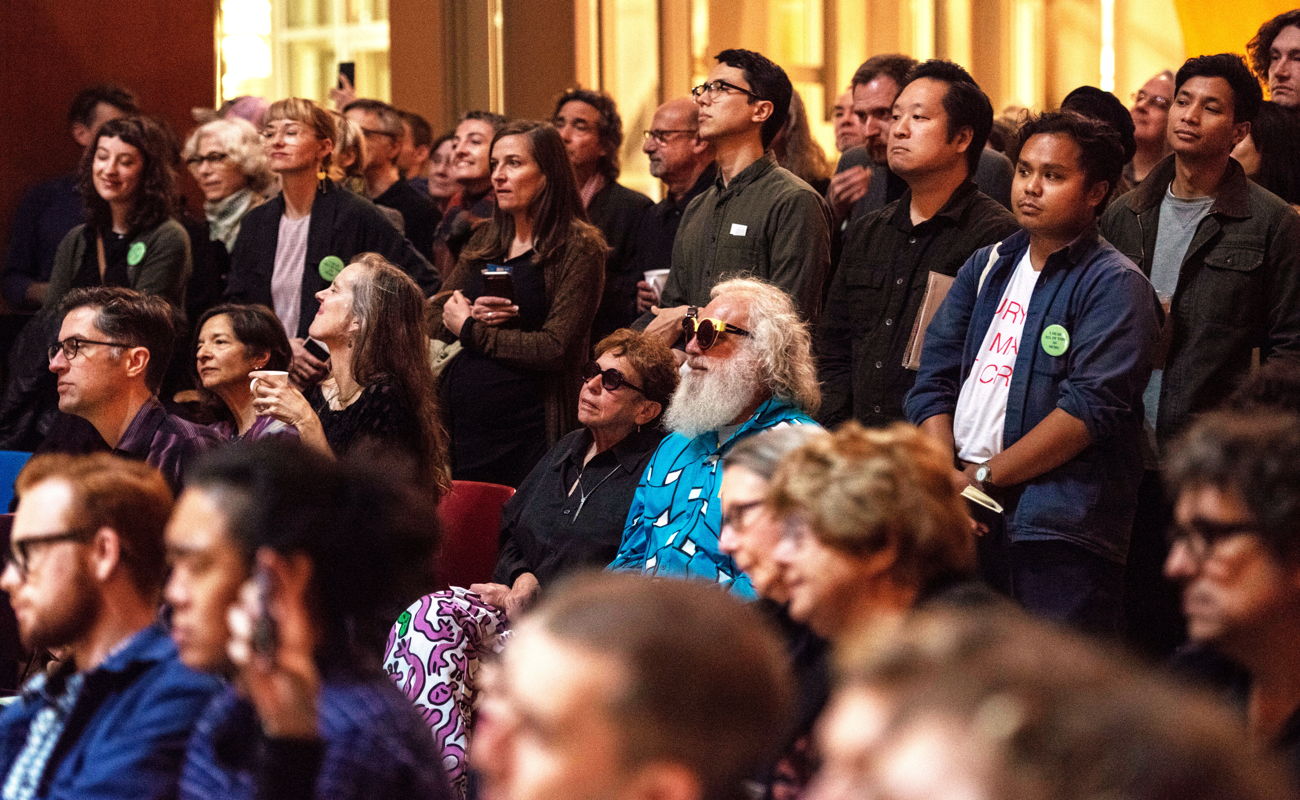 Group Tickets (10+)
Any of our world-class performances will provide a wonderful way to entertain your friends, corporate clients, youth groups, church groups, family, and more.
Bring Your Group

Calendar Tip
Coming for a Daytime Visit
Day or night, there's plenty to see and do at Walt Disney Concert Hall.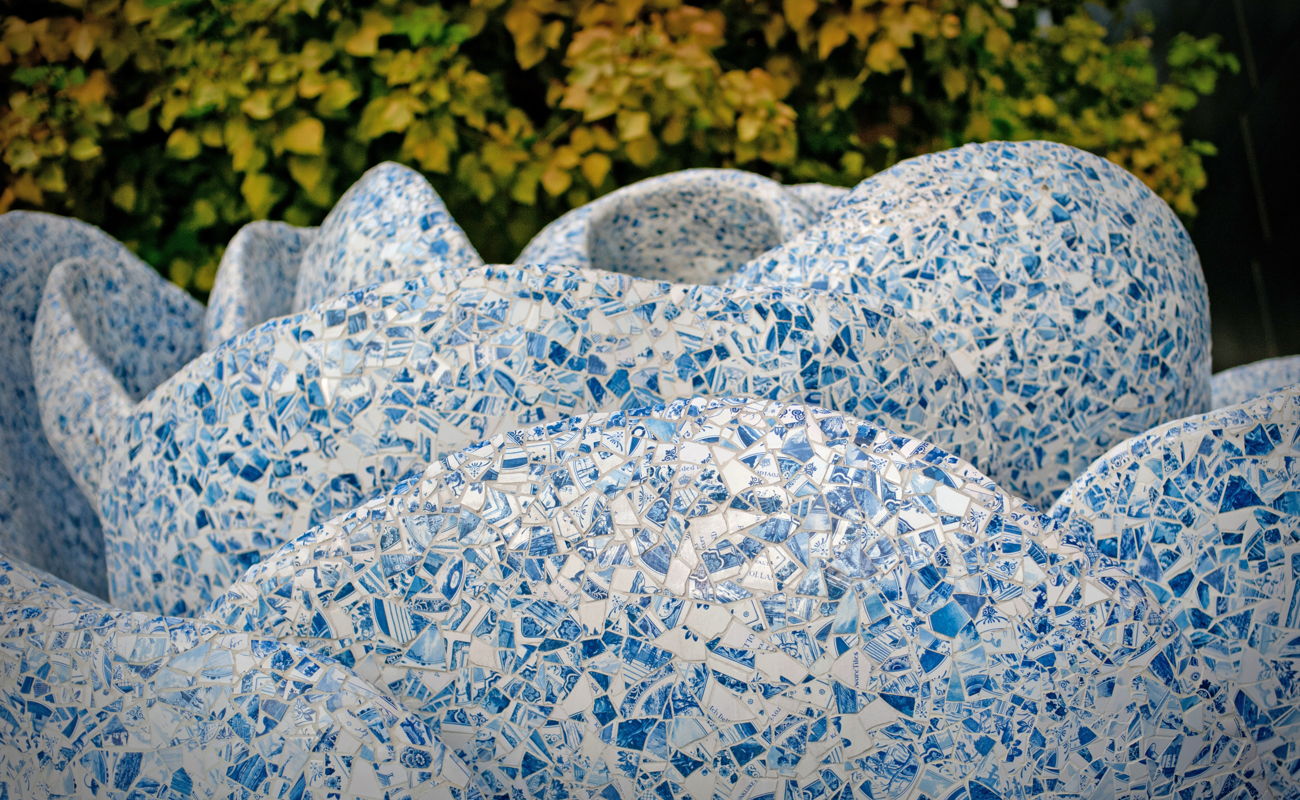 Venue Tours & Exhibits
Explore the highlights and details of the architecturally stunning Walt Disney Concert Hall while learning about its rich history and seeing the Hall from a different perspective.
Take a Tour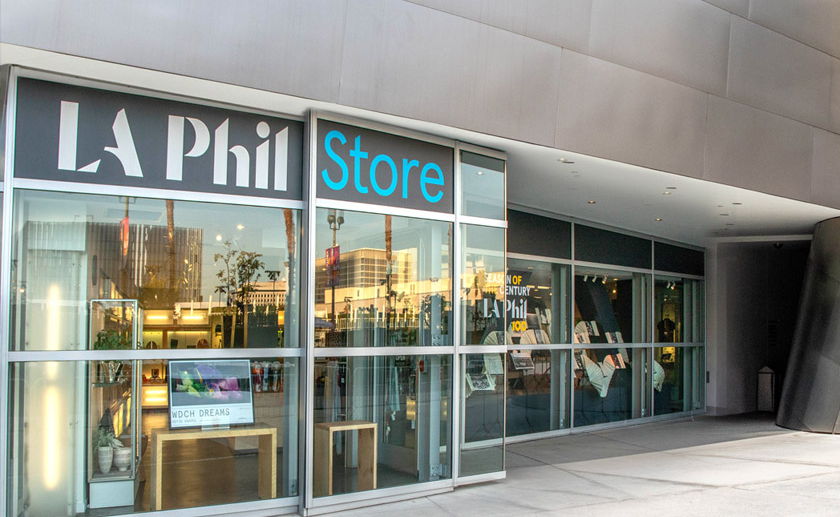 LA Phil Store
Open 11am–5pm, Wed–Sun, and until 10pm on concert nights, the LA Phil Store features a curated selection of home and personal accessories, including exclusive merchandise inspired by the music of the LA Phil.
Visit the Store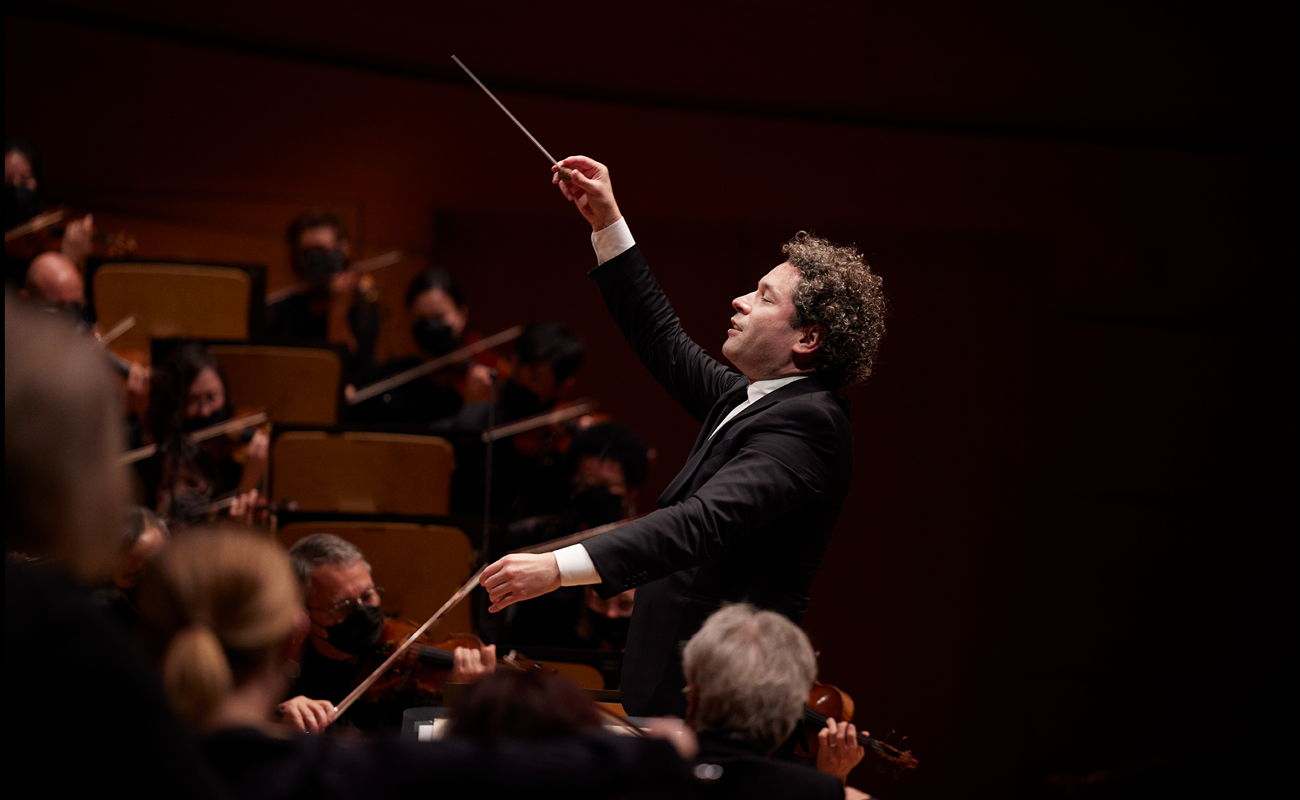 Catch a Matinee
Our matinee concerts let you experience the thrill of live music with plenty of time to visit and experience all Downtown has to offer.
Daytime Concerts
Make a day of it!
Come for a concert and explore the restaurants and cultural institutions around Downtown LA.
Enjoy Downtown Dining
From California-inspired cuisine to Spanish tapas, there is a wealth of food and drink options at The Music Center campus and nearby.
Drinks and Dining Nearby
If you're not coming for our Drinks in The Garden or Tuesday Wine & Chamber Music concerts where we offer complimentary drinks, there are plenty of other places to enjoy a cocktail before the show.
Plan a Day around DTLA
Downtown LA is home to many museums, cultural institutions, and restaurants within easy walking distance from Walt Disney Concert Hall.


For Kids and Students
A lifetime of music starts at any age. Explore ways to experience Walt Disney Concert Hall for you and your family.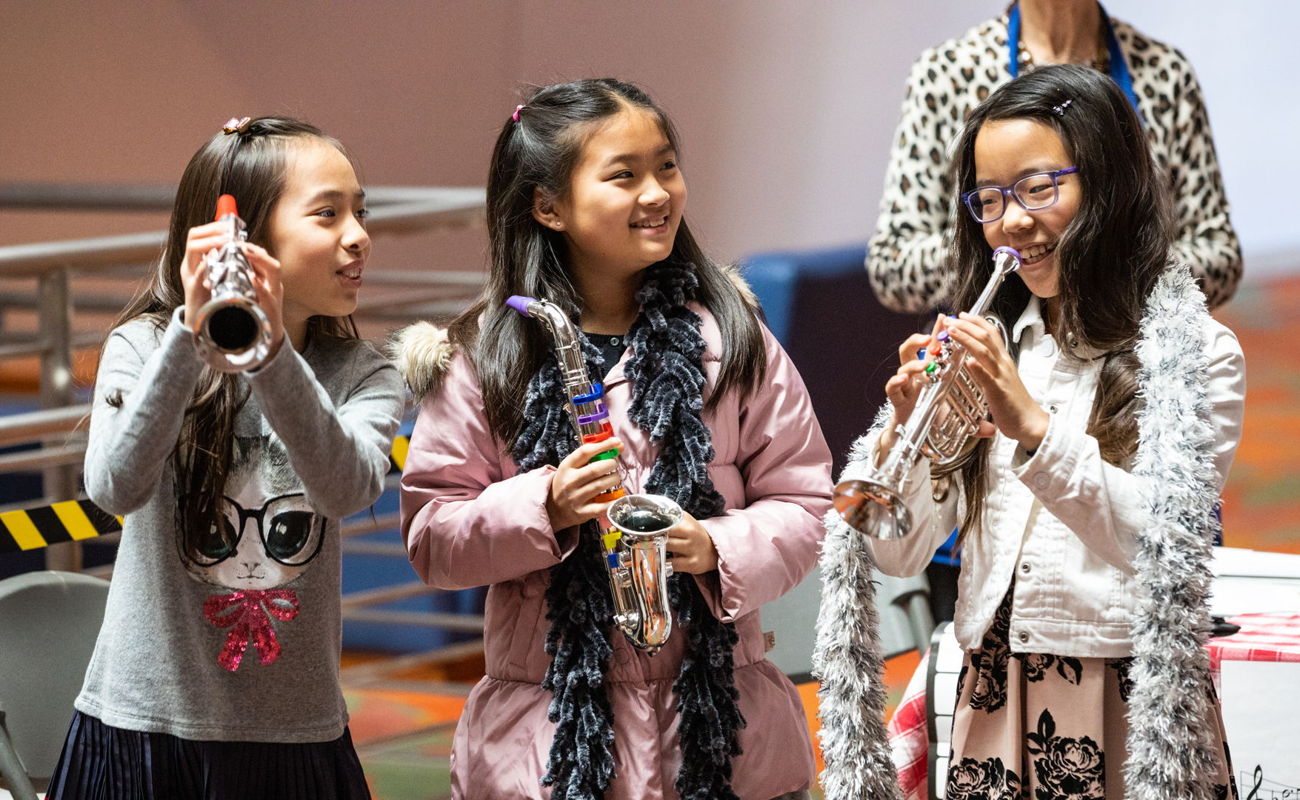 Symphonies for Youth
Our Symphonies for Youth (SFY) concerts invite children ages 5 to 11 to soak up the sounds of a world-class orchestra while experiencing the thrill of live performance.
Start them Young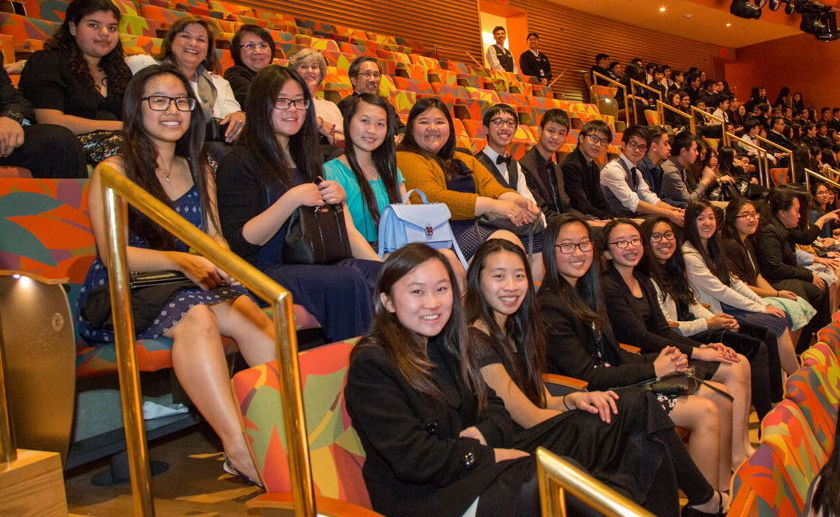 Student Discounts
Become a Student Insider and get access to $10-$20 tickets to LA Phil concerts, plus other special opportunities.
Learn More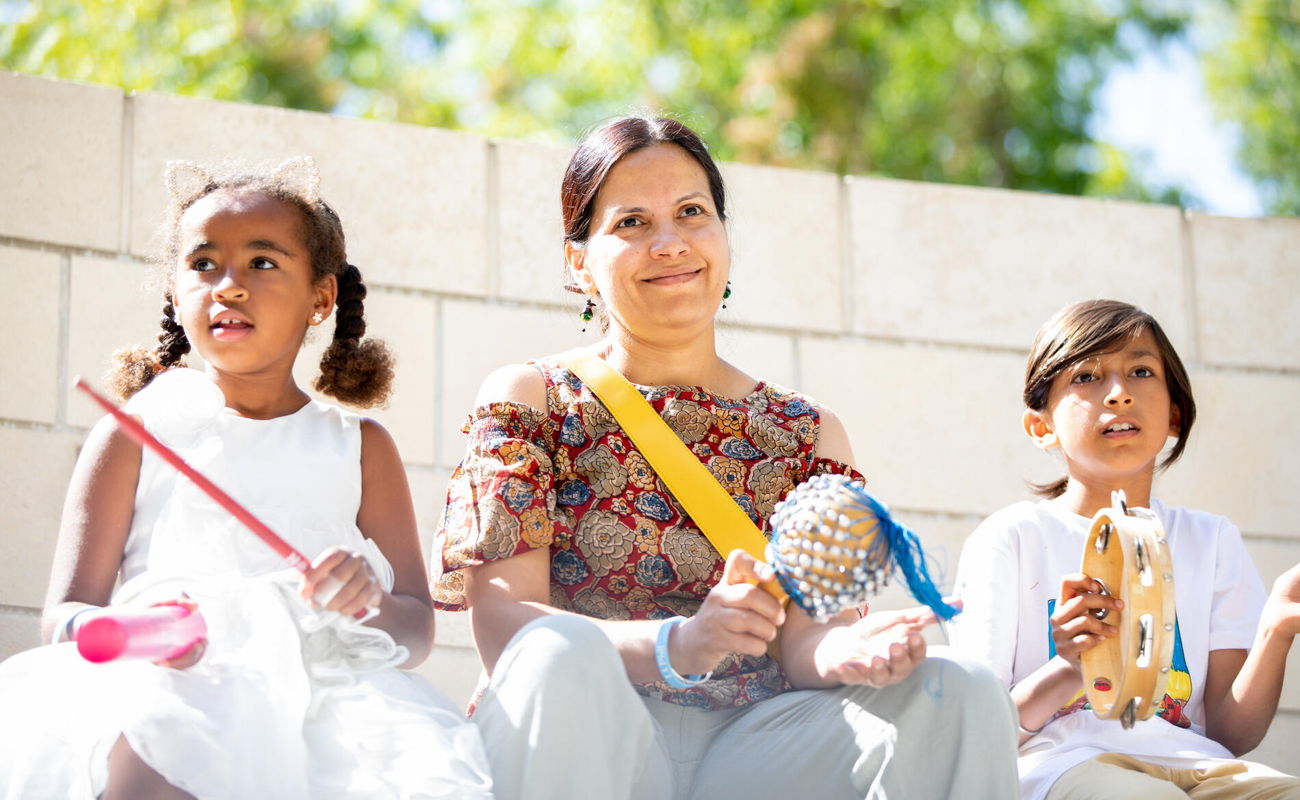 Family & Sing-Along Concerts
From movie nights to programs created for young music lovers, the 2023/24 season offers a range of options perfect for the whole family.
Bring The Fam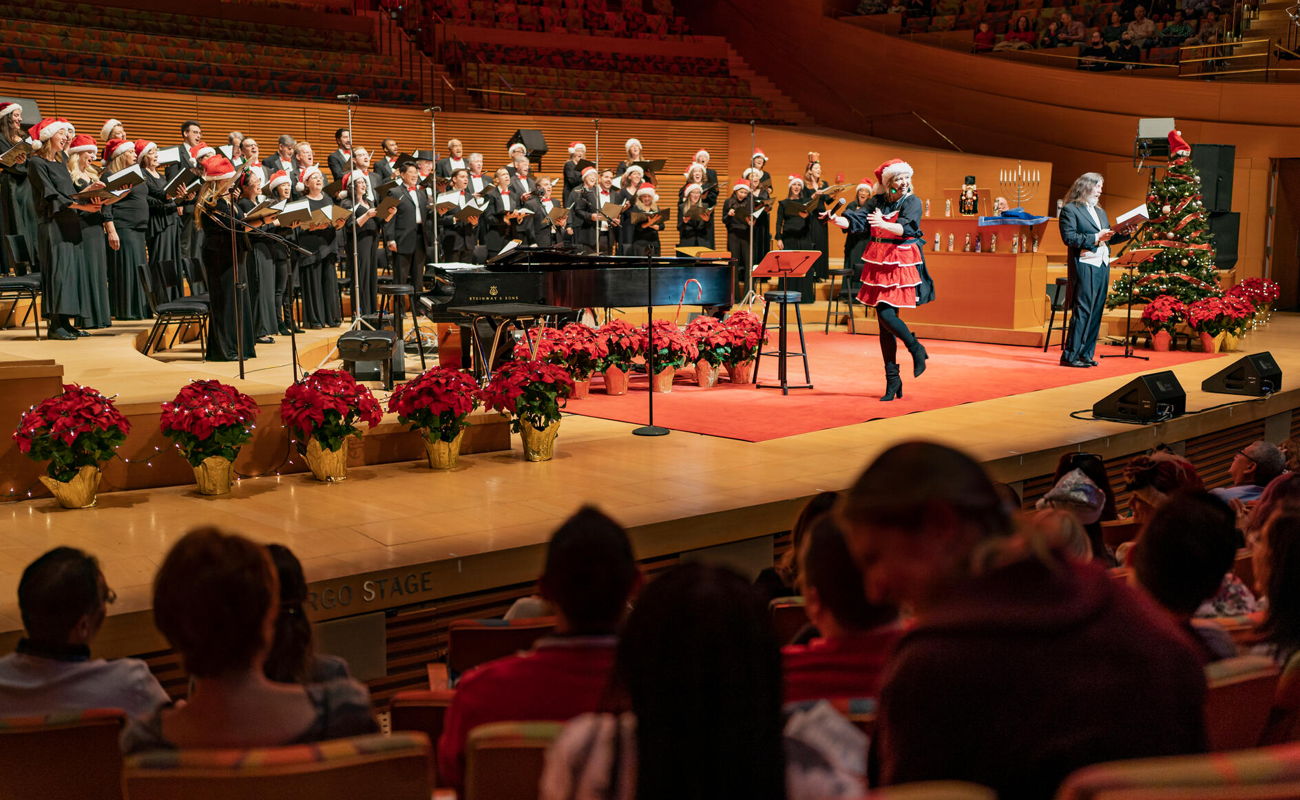 Holiday Concerts
Share the magic of music this holiday season when you bring your group to our annual Deck the Hall concerts!
Deck the Hall