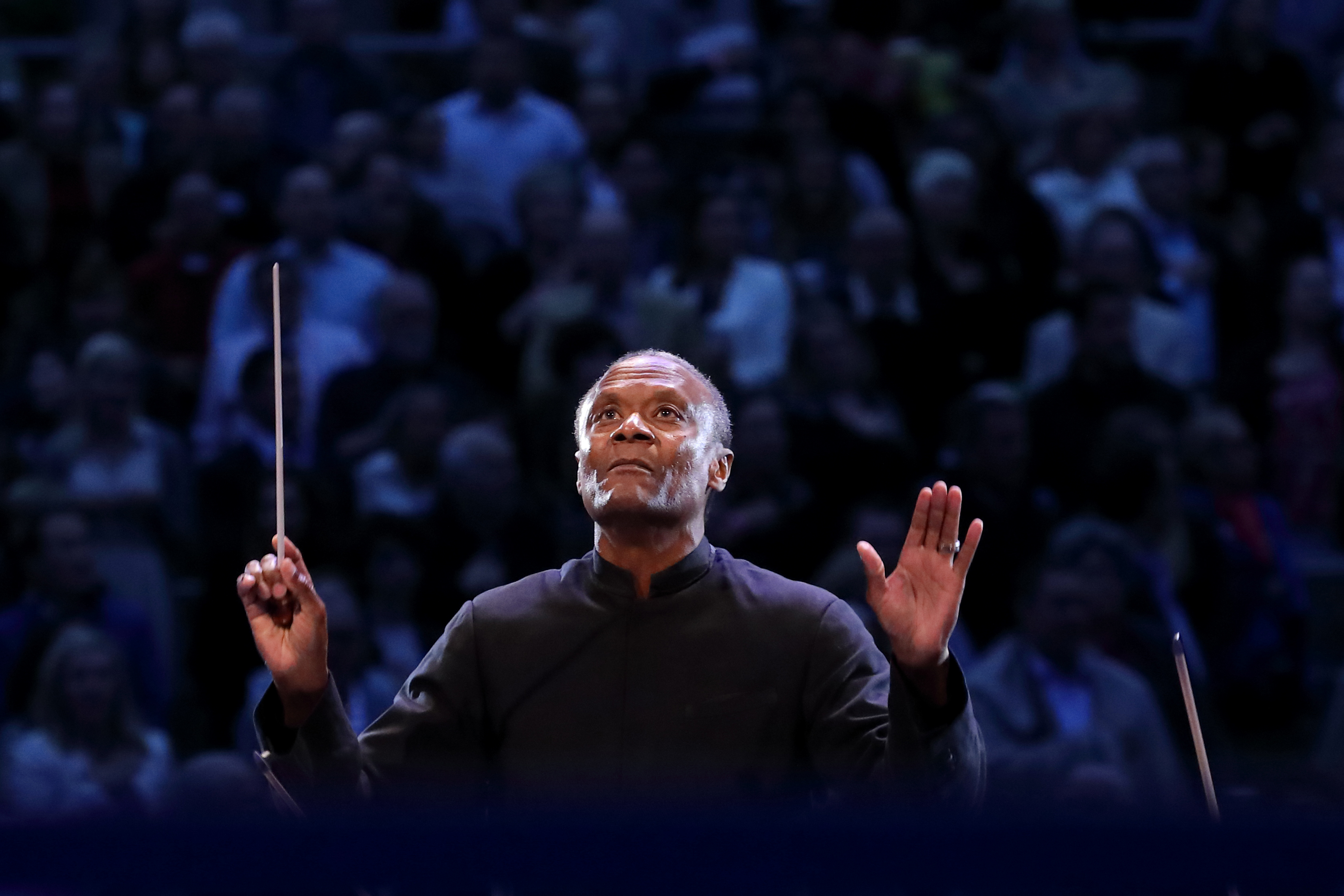 Like all of us during the pandemic, Thomas Wilkins is spending a lot of time at home these days, cleaning, working on projects, and even reflecting on the meaning of the word "home." But as the Principal Conductor for the Hollywood Bowl Orchestra explained in his keynote address for YOLA National at Home, being physically confined doesn't mean we should be complacent, either as individuals or artists.
Home is a safe place right now. Home is a healthy place, but it's not a place to stand still.
YOLA National at Home launched in mid-July as a way to adapt the annual symposium and festival meant to bring together young musicians, educators, and professionals in the field to share ideas and best practices. The virtual conference offers free online learning sessions, discussions, and masterclasses and runs through July 31.
As part of the keynote, Wilkins also had an open conversation with YOLA at Expo Center alumna Jackelinne Rodriguez and Gerdlie Jean-Louis, a violist and violinist and a member of the 2020 YOLA National Festival Symphony Orchestra and in Kids 4 Harmony: an El Sistema-inspired music program in Pittsfield, Massachusetts. In a wide-ranging conversation, the trio talked about their personal stories that led them to making music and the sense of belonging they each found in orchestras.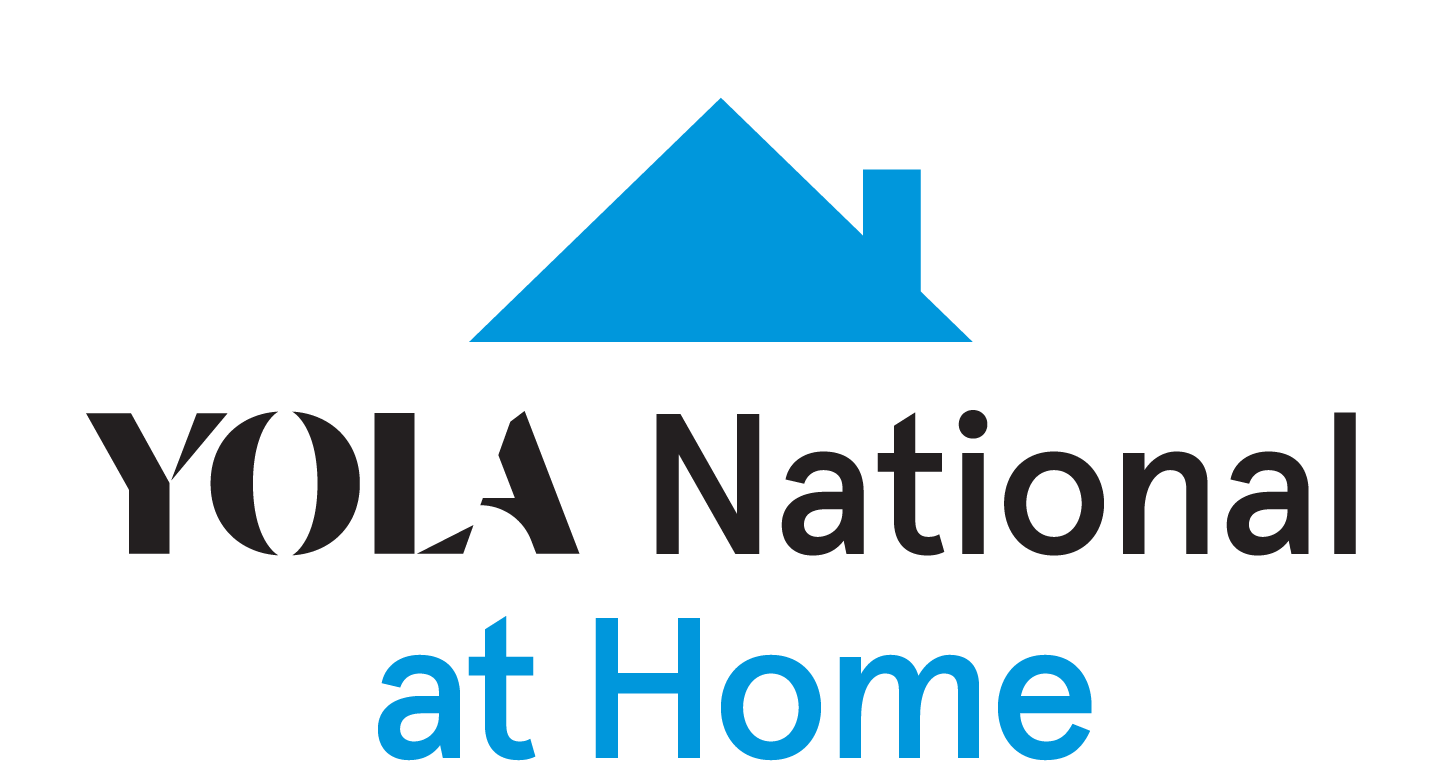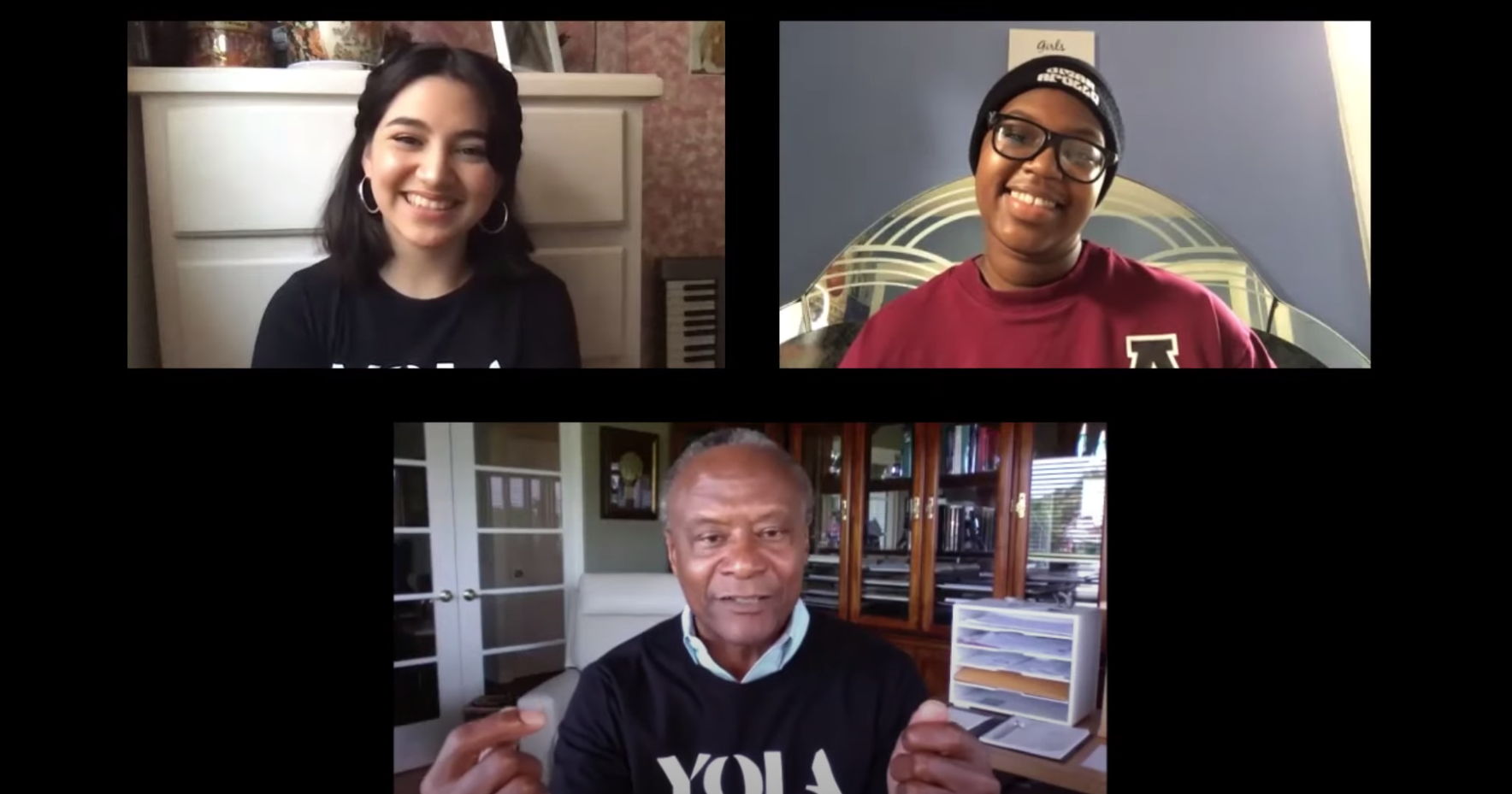 "The other thing in addition to our background that we share is this incredible love for this music, which was traditionally mostly western European, that somehow speaks to all of us," Wilkins said. "And that says to us that this music is beyond any sort of geographic, racial, ethnic, or gender boundary.
"I'll put it on myself because how can I possibly explain that a young black boy born in the projects to a single mother on welfare would hear an orchestra for the first time and find his calling? That says more about the power of music than it does about me. That's why we say that music and beauty are the things that show us there are more things about us that are alike than what we look like. Because in the presence of beauty, we are all made more humble."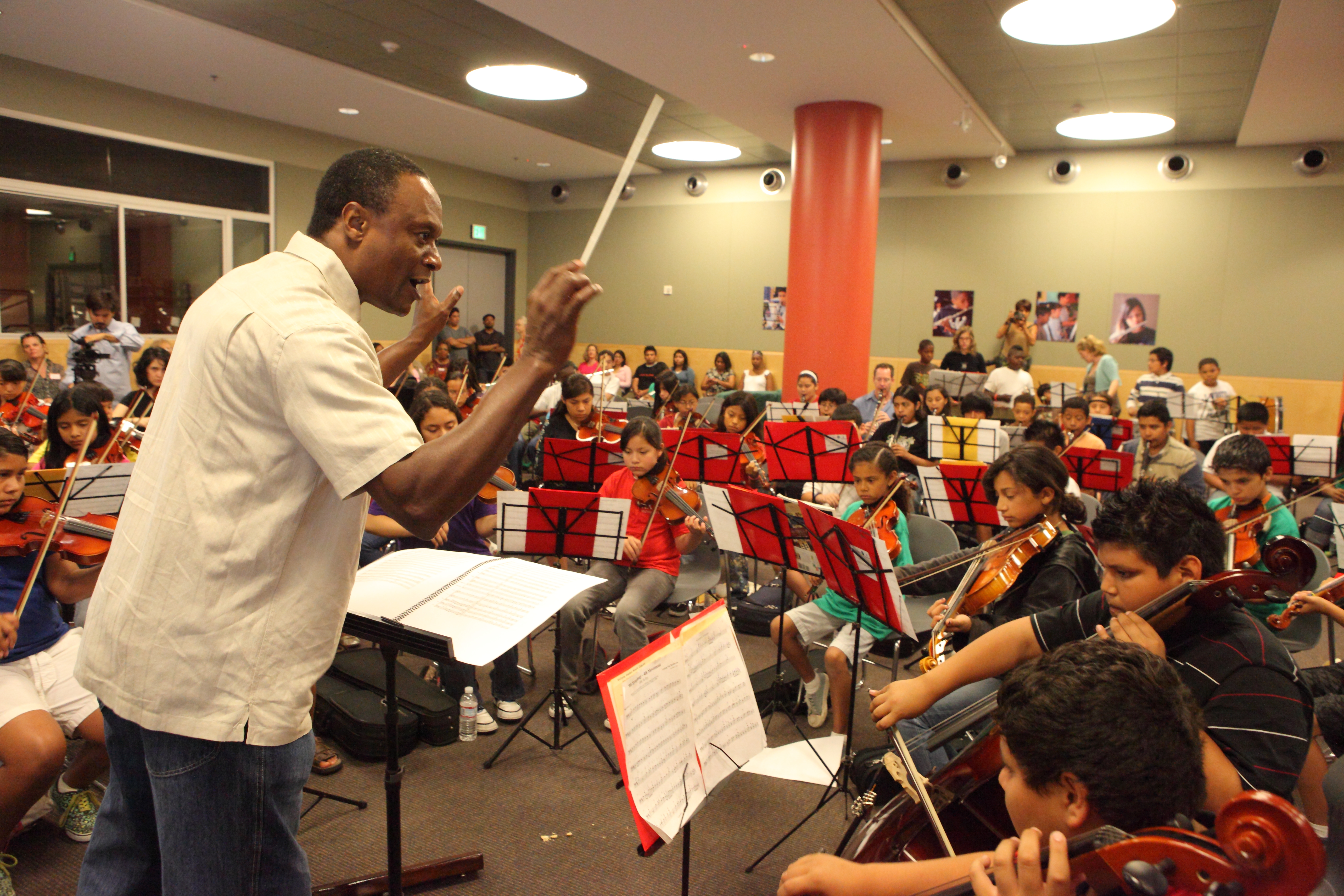 For Wilkins, that power of music is not just a point of inspiration but a responsibility.
If we really believe in the transformative power of music, then those of us who have it in our hands with the means to provide it to others are under a moral obligation to make sure that no one is left behind.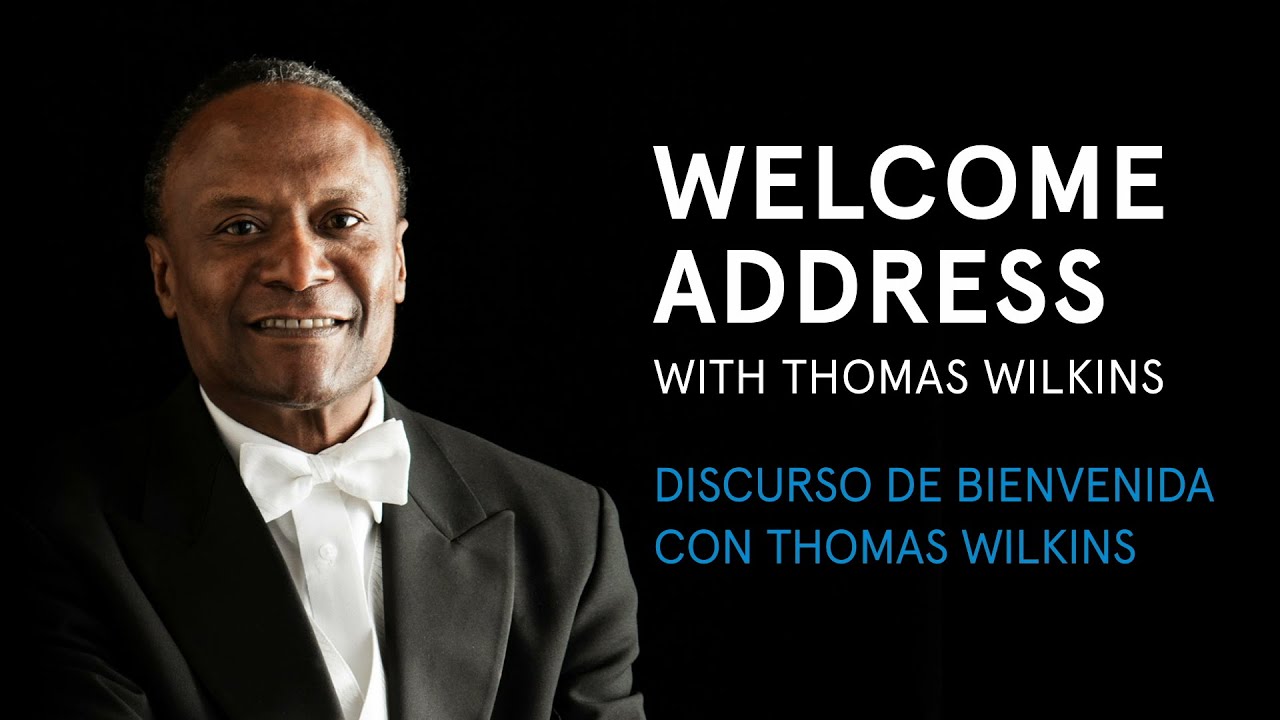 Video timestamps:
0-1:14 Gustavo's welcome
1:16 Introduction from Elsje Kibler-Vermaas, Vice President, Learning
3:23 YOLA at Expo Center alumna Jackelinne Rodriguez and Gerdlie Jean-Louis talk about their experience with Thomas Wilkins
4:47 Thomas Wilkins' keynote
15:00 Thomas, Jackelinne, and Gerdlie in conversation
Get Watch & Listen Updates
Join the Watch & Listen newsletter list!