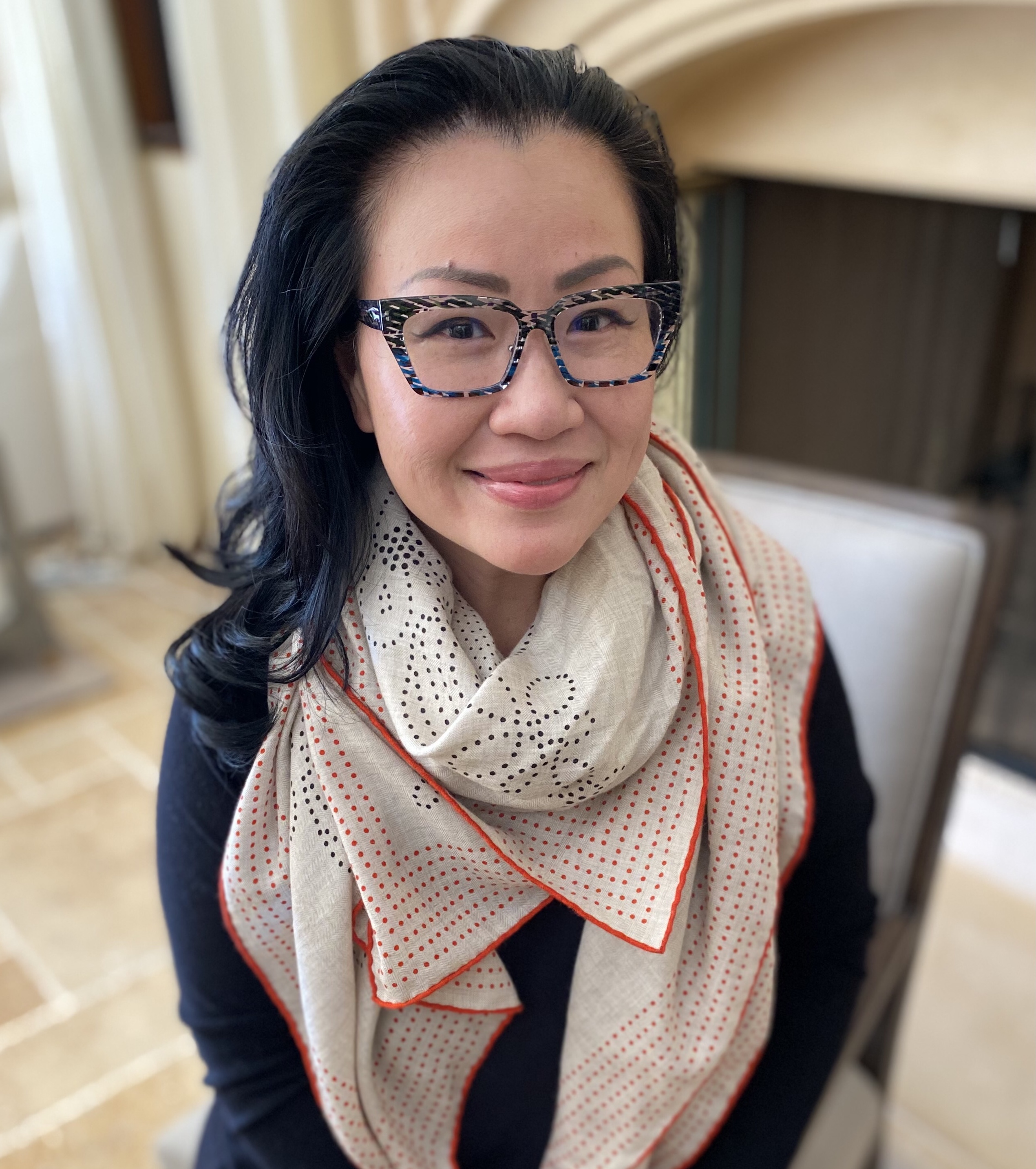 Music as Support and Community is part of the LA Phil's series on the meaningful relationship between health and music. With each story, we will feature a member of the LA Phil family who has experienced music's restorative power firsthand.
"Mental health has been such a challenge for people throughout this pandemic. The isolation from sheltering in place is really felt," says new LA Phil donor Winnie Kho. "And yet, arts and arts education are often the first cuts. But what's supporting our mental health and getting us through? The arts."
For Winnie, who is originally from Singapore and has lived on the west side of Los Angeles since 2006, music has played an integral role throughout her life. She grew up taking piano lessons and remembers her father always playing Elvis Presley and her mother loving Patsy Cline. Winnie listened to Disney songs on repeat. "When you're from a former British colony, you always think Western music is better," she says.
Winnie affectionately remembers hours spent at former music store Sam Goody during her years working in New York City in the early 2000s. It is where she first fell in love with classical music, in large part due to its ability to provide a sense of calm. "I would go into the classical music section and just play Dvořák's 'New World' Symphony over and over again."
Her favorite performances presented by the LA Phil include the YOLA National Festival Orchestras' final concert in 2019 and the Centennial Birthday Celebration Concert featuring Gustavo Dudamel, Zubin Mehta, and Esa-Pekka Salonen. Of the latter, Winnie notes, "L.A. is my adopted home, and I'm one of the many immigrant stories here. Looking at the backgrounds of these conductors, the concert showcased the diversity of the city. I think it represented L.A. well."
Beyond the performances themselves, it is the LA Phil's community that encourages Winnie's philanthropic support. "The LA Phil is in the business of gathering people together. It's the same as why we go to restaurants: not only to eat, but to gather. That is very, very special, and I give it as much weight as the music itself."
Winnie also cites community as one of the many reasons for YOLA's importance and why she personally gives to the program. Again, it is not only about the music, but the creation of a network for YOLA musicians. "YOLA is a support system. It ensures students have a routine and stay centered throughout the pandemic and in general."
She speaks broadly and passionately about the fearlessness and optimism of students and emphasizes the often-difficult pathway to college in the U.S., especially for first generation attendees, and the extremely high cost of higher education. She refers to its profound societal impact, which informs her philanthropy and reasons for supporting the LA Phil.
"The things that are the most important to help social mobility have become so expensive—healthcare, housing, and of course higher education. What worries me is the size of student debt. Debt prevents you from starting a new business, forming a family, and buying a house. If you go to college, you're saddled with so much debt, but if you don't, you're shut out from so many things."
At its most base level, though, music is a retreat, a method through which to work through a problem. Winnie sees this as a benefit for not only herself, but for everyone.
"Life is not going to be easy. There are always going to be challenges. But if you have music as a sanctuary to resolve your individual problems, this has a collective impact on society."
The LA Phil is deeply grateful to Winnie Kho for her generous support of the LA Phil and for taking the time to share her story, along with her favorite musical works.
Music as Joy and Solace:
Paul Kester
Learn the story of longtime supporter Paul Kester, who fled Nazi Germany at age 13, later settling in Los Angeles in the 1949. Paul contributed to the first fundraising campaign for the Dorothy Chandler Pavilion and shares LA Phil memories spanning six decades. Read his story here.