LA Phil on Classical California KUSC and WFMT Radio Network
Radio Broadcasts
The Los Angeles Philharmonic and Classical California KUSC continue their annual radio broadcast partnership, reaching listeners across Southern California. This broadcast series, recorded during the LA Phil's 2022/23 season at Walt Disney Concert Hall, pairs the orchestra with an impressive roster of guest artists and conductors, showcasing an eclectic repertoire that includes world premieres from composers Donghoon Shin, Clarice Assad, Ellen Reid, and Gabriella Smith. Through the organizations' ongoing partnership with WFMT and the WFMT Radio Network, the 2023 broadcast series will also be syndicated nationwide.
The first concert in the 2023 broadcast series will air locally on KUSC's SoCal Sunday Night program, the station's weekly local concert spotlight, on Sunday, April 2, 2023, at 7:00pm. It will feature Music & Artistic Director Gustavo Dudamel leading the Los Angeles Philharmonic in a program of works by LA Phil Creative Chair John Adams, Mozart, and Julián Orbón.
Stream KUSC live here:
Broadcasts are also streamed live at KUSC.org and on the KUSC app.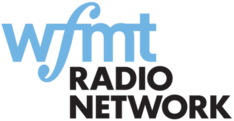 2023 Schedule of Broadcasts
SoCal Sunday Nights at 7pm on Classical California KUSC
Programs and artists subject to change


KUSC AIR DATE: April 2, 2023
WFMT RELEASE DATE: July 4, 2023
RECORD DATES: September 30 & October 1, 2022
Los Angeles Philharmonic
Gustavo Dudamel, conductor
Denis Bouriakov, flute
Emmanuel Ceysson, harp
John ADAMS I Still Dance
MOZART Concerto for Flute and Harp
MOZART Serenade No. 6, "Serenata notturna"
ORBÓN Tres versiones sinfónicas
---
KUSC AIR DATE: April 9, 2023
WFMT RELEASE DATE: July 11, 2023
RECORD DATES: November 26-27, 2022
Los Angeles Philharmonic
Gustavo Gimeno, conductor
Javier Perianes, piano
Francisco COLL Aqua Cinerea (U.S. premiere)
SAINT-SAËNS Piano Concerto No. 5, "The Egyptian"
SHOSTAKOVICH Symphony No. 5
---
KUSC AIR DATE: April 16, 2023
WFMT RELEASE DATE: July 18, 2023
RECORD DATES: January 21-22, 2023
Los Angeles Philharmonic 
Roderick Cox, conductor
Karen Gomyo, violin
RAVEL Pavane for a Dead Princess
DAWSON Negro Folk Symphony
PROKOFIEV Violin Concerto No. 1
RAVEL Daphnis et Chloé Suite No. 2
---
KUSC AIR DATE: April 23, 2023
WFMT RELEASE DATE: July 25, 2023
RECORD DATES: Feb 24-25, 2023
Los Angeles Philharmonic 
Otto Tausk, conductor
Simone Lamsma, violin

Helen GRIME Meditations on Joy (world premiere, LA Phil commission)
BRUCH Violin Concerto No. 1
BRAHMS Symphony No. 3
---
KUSC AIR DATE: April 30, 2023
WFMT RELEASE DATE: August 1, 2023
RECORD DATES: Mar 10-11, 2023

Los Angeles Philharmonic 
Zubin Mehta, conductor
Sophia Burgos, soprano
Sebastian Dolinar, boy soprano

CRUMB Ancient Voices of Children
BERLIOZ Symphonie fantastique
---
KUSC AIR DATE: May 7, 2023
WFMT RELEASE DATE: August 8, 2023
RECORD DATES: Mar 30-31, 2023
Los Angeles Philharmonic 
Dalia Stasevska, conductor
Randall Goosby, violin

Andrea TARRODI Liguria
TCHAIKOVSKY Violin Concerto
SIBELIUS Symphony No. 2
---
KUSC AIR DATE: May 14, 2023
WFMT RELEASE DATE: August 15, 2023
RECORD DATES: April 13 & 15, 2023
Los Angeles Philharmonic 
Rafael Payare, conductor
Dorothea Röschmann, soprano
STILL Darker America
WAGNER Wesendonck Lieder
BRAHMS Symphony No. 1
---
KUSC AIR DATE: May 21, 2023
WFMT RELEASE DATE: August 22, 2023
RECORD DATES: April 22-23, 2023
Los Angeles Philharmonic 
Tianyi Lu, conductor
Sunwook Kim, piano
Anna CLYNE This Midnight Hour
R. SCHUMANN Piano Concerto
RIMSKY-KORSAKOV Scheherazade
---
KUSC AIR DATE: May 28, 2023
WFMT RELEASE DATE: August 29, 2023
RECORD DATES: April 28-29, 2023
Los Angeles Philharmonic 
Elim Chan, conductor
Leila Josefowicz, violin
Clarice ASSAD new overture (world premiere, LA Phil commission)
Thomas ADÈS Violin Concerto, "Concentric Paths"
TCHAIKOVSKY Symphony No. 5
---
KUSC AIR DATE: June 4, 2023
WFMT RELEASE DATE: September 5, 2023
RECORD DATES: May 6-7, 2023
Los Angeles Philharmonic 
Philippe Jordan, conductor 
Martin Chalifour, violin 
DVOŘÁK  Violin Concerto 
BRUCKNER  Symphony No. 7 
---
KUSC AIR DATE: June 11, 2023
WFMT RELEASE DATE: September 12, 2023
RECORD DATES: May 11 & 13, 2023
Los Angeles Philharmonic 
Eva Ollikainen, conductor
Pierre-Laurent Aimard, piano
BEETHOVEN Piano Concerto No. 4
Anna THORVALDSDOTTIR Archora (U.S. premiere, LA Phil commission)
STRAUSS Der Rosenkavalier Suite
---
KUSC AIR DATE: June 18, 2023
WFMT RELEASE DATE: September 19, 2023
RECORD DATES: May 25 & 27, 2023
Los Angeles Philharmonic 
Gustavo Dudamel, conductor
Gabriel Cabezas, cello
Ellen REID West Coast Sky Eternal (world premiere, LA Phil commission)
Gabriella SMITH Lost Coast (world premiere, LA Phil commission)
BEETHOVEN Symphony No. 7
---
KUSC AIR DATE: June 25, 2023
WFMT RELEASE DATE: September 26, 2023
RECORD DATES: June 3-4, 2023
Los Angeles Philharmonic
Gustavo Dudamel, conductor
Mitsuko Uchida, piano
MOZART Overture to The Magic Flute, K. 620
MOZART Piano Concerto No. 27
MOZART Symphony No. 41, "Jupiter"