LA Phil on Classical KUSC
Radio Broadcasts
The Los Angeles Philharmonic and Classical KUSC continue their annual radio broadcast partnership, reaching listeners across Southern California. This broadcast series, recorded during the LA Phil's 2021/22 concert season at Walt Disney Concert Hall, pairs the orchestra with an impressive roster of guest artists and conductors, showcasing an eclectic repertoire that includes world premieres from composers Steven Mackey, Julia Adolphe, Daniel Bjarnason, Gonzalo Garrido-Lecca, Francisco Cortés-Álvarez, and Angélica Negrón. Through the organizations' ongoing partnership with WFMT and the WFMT Radio Network, the 2022 broadcast series will also be syndicated nationwide.
The first concert in the 2022 broadcast series will air locally on KUSC's SoCal Sunday Night program, the station's weekly local concert spotlight, on Sunday, April 10, 2022, at 7:00pm, and features Music & Artistic Director Gustavo Dudamel leading the Los Angeles Philharmonic and soprano Golda Schultz in a program of Schoenberg and Strauss.


Stream KUSC live here:
Broadcasts are also streamed live at KUSC.org and on the KUSC app.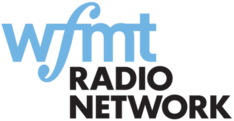 2022 Schedule of Broadcasts
SoCal Sundays at 7pm on Classical KUSC
Programs and artists subject to change


KUSC AIR DATE: April 10, 2022
WFMT RELEASE DATE: June 21, 2022
RECORD DATES: October 14-15, 2021
Los Angeles Philharmonic
Gustavo Dudamel, conductor
Golda Schultz, soprano
SCHOENBERG Transfigured Night
STRAUSS Four Last Songs
STRAUSS Death and Transfiguration
---
KUSC AIR DATE: April 17, 2022
WFMT RELEASE DATE: June 28, 2022
RECORD DATES: October 22-23, 2021
Los Angeles Philharmonic
Gustavo Dudamel, conductor
Thomas Hooten, trumpet
Camilla Tilling, soprano
Jessie MONTGOMERY Strum
Steven MACKEY Shivaree: Fantasy for Trumpet and Orchestra (world premiere, LA Phil commission)
MAHLER Symphony No. 4
---
KUSC AIR DATE: April 24, 2022
WFMT RELEASE DATE: July 5, 2022
RECORD DATES: October 30-31, 2021
Los Angeles Philharmonic
Susanna Mälkki, conductor
Beatrice Rana, piano
Kaija SAARIAHO Vista (U.S. premiere, LA Phil commission)
TCHAIKOVSKY Piano Concerto No. 1
SCRIABIN The Poem of Ecstasy
---
KUSC AIR DATE: May 1, 2022
WFMT RELEASE DATE: July 12, 2022
RECORD DATES: November 13-14, 2021
Los Angeles Philharmonic
Matthias Pintscher, conductor
Sunwook Kim, piano
RAVEL Menuet antique
MOZART Piano Concerto No. 21, K. 467
RAVEL Le tombeau de Couperin
RAVEL Boléro
---
KUSC AIR DATE: May 8, 2022
WFMT RELEASE DATE: July 19, 2022
RECORD DATES: December 3-4, 2021
Los Angeles Philharmonic
Xian Zhang, conductor
Martin Chalifour, violin
Nokuthula NGWENYAMA Primal Message
Julia ADOLPHE Woven Loom, Silver Spindle (world premiere, LA Phil commission)
BEETHOVEN Symphony No. 7
---
KUSC AIR DATE: May 15, 2022
WFMT RELEASE DATE: July 26, 2022
RECORD DATES: January 20-21, 2022
Los Angeles Philharmonic
Thomas Wilkins, conductor
Gerald Clayton, piano
ELLINGTON Night Creature
ELLINGTON New World A-Comin'
ELLINGTON Black, Brown & Beige
ELLINGTON The River Suite
---
KUSC AIR DATE: May 22, 2022
WFMT RELEASE DATE: August 2, 2022
RECORD DATES: January 27 & 29, 2022
Los Angeles Philharmonic
Elim Chan, conductor
Igor Levit, piano
Elizabeth OGONEK Cloudline (U.S. premiere, LA Phil commission)
BEETHOVEN Piano Concerto No. 3
MENDELSSOHN Symphony No. 4, "Italian"
KUSC AIR DATE: May 29, 2022
WFMT RELEASE DATE: August 9, 2022
RECORD DATES: February 19-20, 2022
Los Angeles Philharmonic
Esa-Pekka Salonen, conductor
Víkingur Ólafsson, piano
BARTÓK Music for Strings, Percussion, and Celesta
Daníel BJARNASON Feast (world premiere, LA Phil commission)
SIBELIUS Symphony No. 7
---
KUSC AIR DATE: June 5, 2022
WFMT RELEASE DATE: August 16, 2022
RECORD DATES: March 12-13, 2022
Los Angeles Philharmonic
Ludovic Morlot, conductor
Sergio Tiempo, piano
Anna THORVALDSDOTTIR Metacosmos
PROKOFIEV Piano Concerto No. 1
SHOSTAKOVICH Symphony No. 10
---
KUSC AIR DATE: June 12, 2022
WFMT RELEASE DATE: August 23, 2022
RECORD DATES: March 19-20, 2022
Los Angeles Philharmonic
Paavo Järvi, conductor
Hilary Hahn, violin
Arvo PÄRT Silhouette
BARBER Violin Concerto
DVOŘÁK Symphony No. 7
---
KUSC AIR DATE: June 19, 2022
WFMT RELEASE DATE: August 30, 2022
RECORD DATES: March 24 & 26, 2022
Los Angeles Philharmonic
David Robertson, conductor
MAHLER Symphony No. 7
---
KUSC AIR DATE: June 26, 2022
WFMT RELEASE DATE: September 6, 2022
RECORD DATES: May 28-29, 2022
Los Angeles Philharmonic
Gustavo Dudamel, conductor
Jeanine De Bique, soprano
Taylor Raven, mezzo-soprano
Issachah Savage, tenor
José Antonio López, bass
Los Angeles Master Chorale
Grant Gershon, Artistic Director
Jenny Wong, Associate Artistic Director
Gonzalo GARRIDO-LECCA Esperanza (world premiere, LA Phil commission)
Francisco CORTÉS-ÁLVAREZ La Serpiente de Colores (world premiere, LA Phil commission)
BEETHOVEN Symphony No. 9
---
KUSC AIR DATE: July 3, 2022
WFMT RELEASE DATE: September 13, 2022
RECORD DATES: June 2 & 5, 2022
Los Angeles Philharmonic
Gustavo Dudamel, conductor
J'Nai Bridges, mezzo-soprano
Angélica NEGRÓN Moriviví (world premiere, LA Phil commission)
LIEBERSON Neruda Songs
STILL Symphony No. 1, "Afro-American"