Past/Forward: The LA Phil at 100
Published on the occasion of the Los Angeles Philharmonic's centennial, Past/Forward: The LA Phil at 100 is a two-volume coffee table book that revisits the history of the LA Phil and contemplates the future of "America's most important orchestra."
Designed by award-winning studio Content Object, the publication offers an unconventional approach to institutional storytelling and includes more than 100 firsthand accounts, interviews conducted by Pulitzer Prize-winning journalist Tim Page, 150 rarely seen archival photos, and artwork from Lucky Dragons, Charles Gaines, and Christine Sun Kim.
Available online and at the LA Phil Store.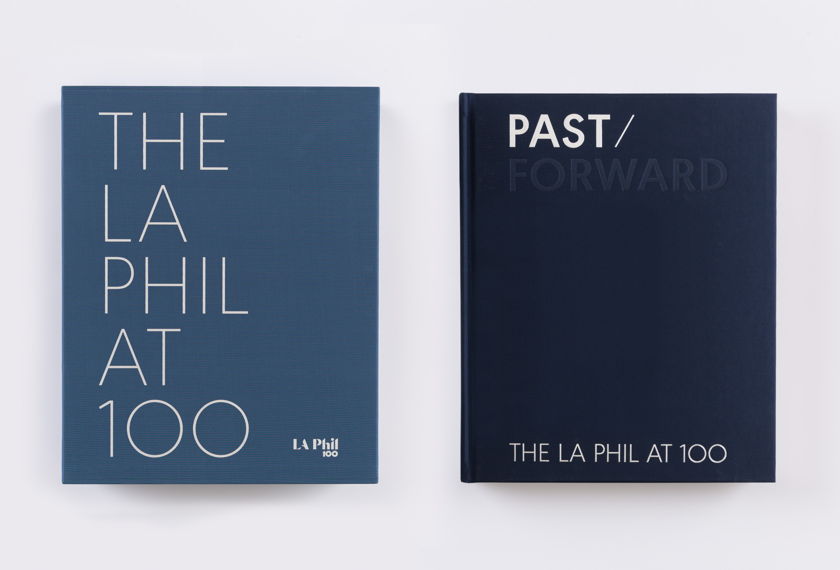 Volume I: Past offers an episodic history of the orchestra, featuring interviews with its living music directors Zubin Mehta, André Previn, Esa-Pekka Salonen, and Gustavo Dudamel.
Read an Excerpt from the Book (PDF)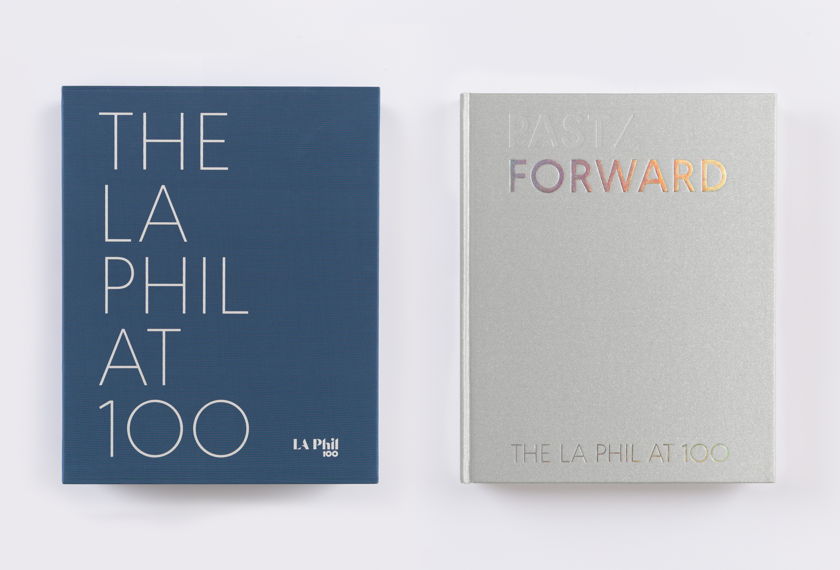 Volume II: Forward is more experimental, inviting the LA Phil's closest artistic collaborators to reflect on the future of composition, performances spaces, and music in Los Angeles. Contributors include Gustavo Dudamel, Herbie Hancock, Frank Gehry, Elkhanah Pulitzer, Josh Kun, and Youth Orchestra Los Angeles student Liliana Morales among others.
Read an Excerpt from the Book (PDF)
The Making of Past/Forward
Past/Forward now available online!
Only 500 copies of Past/Forward: The LA Phil at 100 are available for sale, exclusively at the LA Phil Store. Purchase your copy online now with the option to pick up in store or have it shipped to your door. To view and purchase in person, visit the LA Phil Store at Walt Disney Concert Hall, open 7 days a week.
Photos by Ian Byers-Gamber