Humanities
Art · Ideas · Perspectives
The LA Phil Humanities Initiative takes the work on our stages as a starting point for a larger cultural conversation. By inviting a diverse range of guest curators, artists, and partner organizations to reflect on the themes of our concert programming, our Humanities efforts seek to contextualize the LA Phil's work in thought-provoking ways, delve deeply into subjects that matter in contemporary society, and provide new points of entry into our art form. Humanities activities are typically offered in conjunction with season festivals and take many forms, from commissioned installations and panel discussions to print publications and live podcast recordings.
The LA Phil Humanities Initiative is generously supported by Linda and David Shaheen.
LA Phil Visual Arts and New Media
In conjunction with its festival programming, multidisciplinary presentations, and print publications, the LA Phil has made investments in the work of visual, sound, and installation artists, including Ragnar Kjartansson, Bill Viola, Shoplifter / Hrafnhildur Arnardóttir, Susan Philipsz, Nicole Miller, Christine Sun Kim, Charles Gaines, Lucky Dragons, Elias Simé, and Janet Cardiff and George Bures Miller among others. By bringing artists into dialogue with its concert programming, the LA Phil aims to offer audiences varied points of view and points of entry into its work, while also expanding concepts of orchestral presentation, contextualization, and audience experience.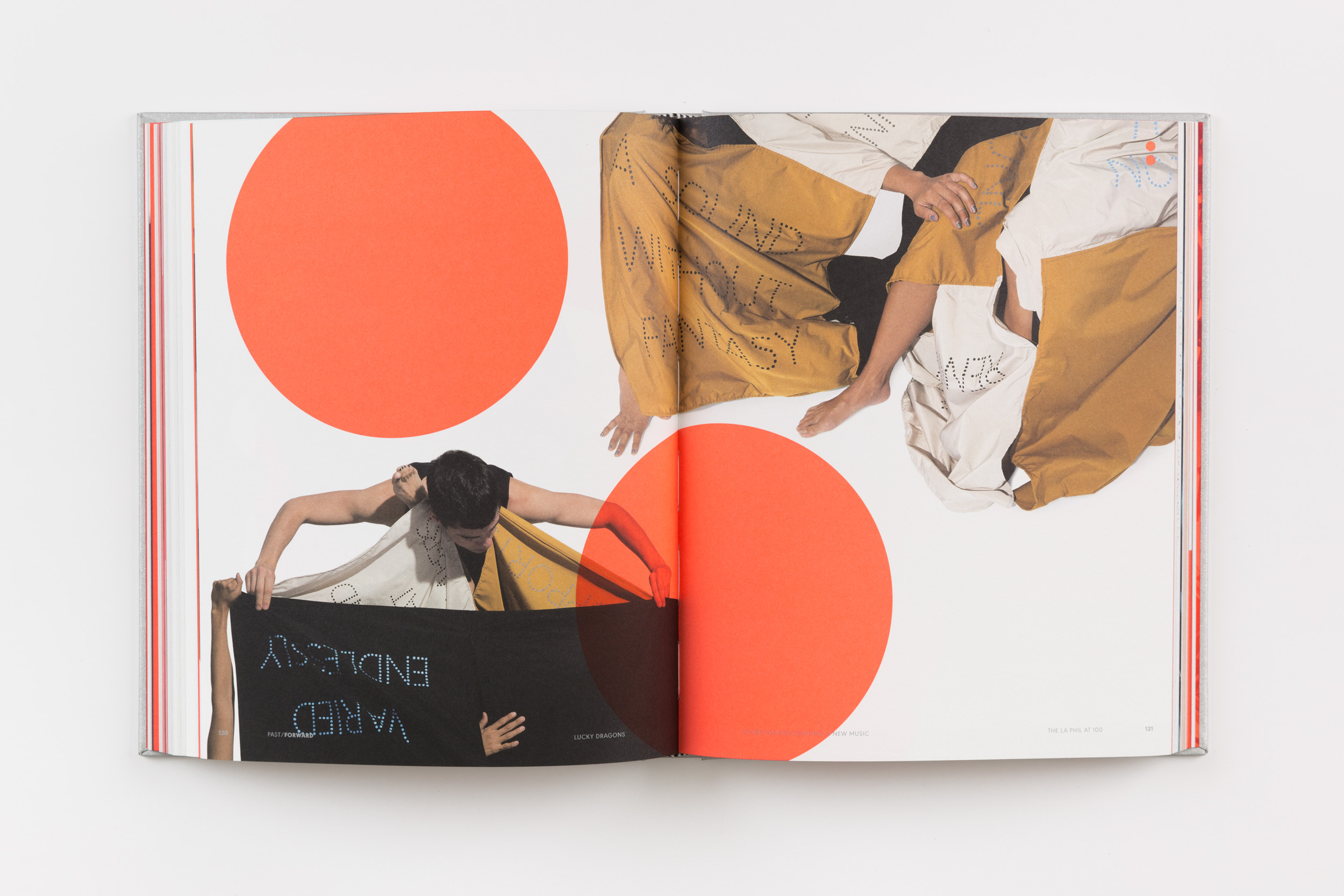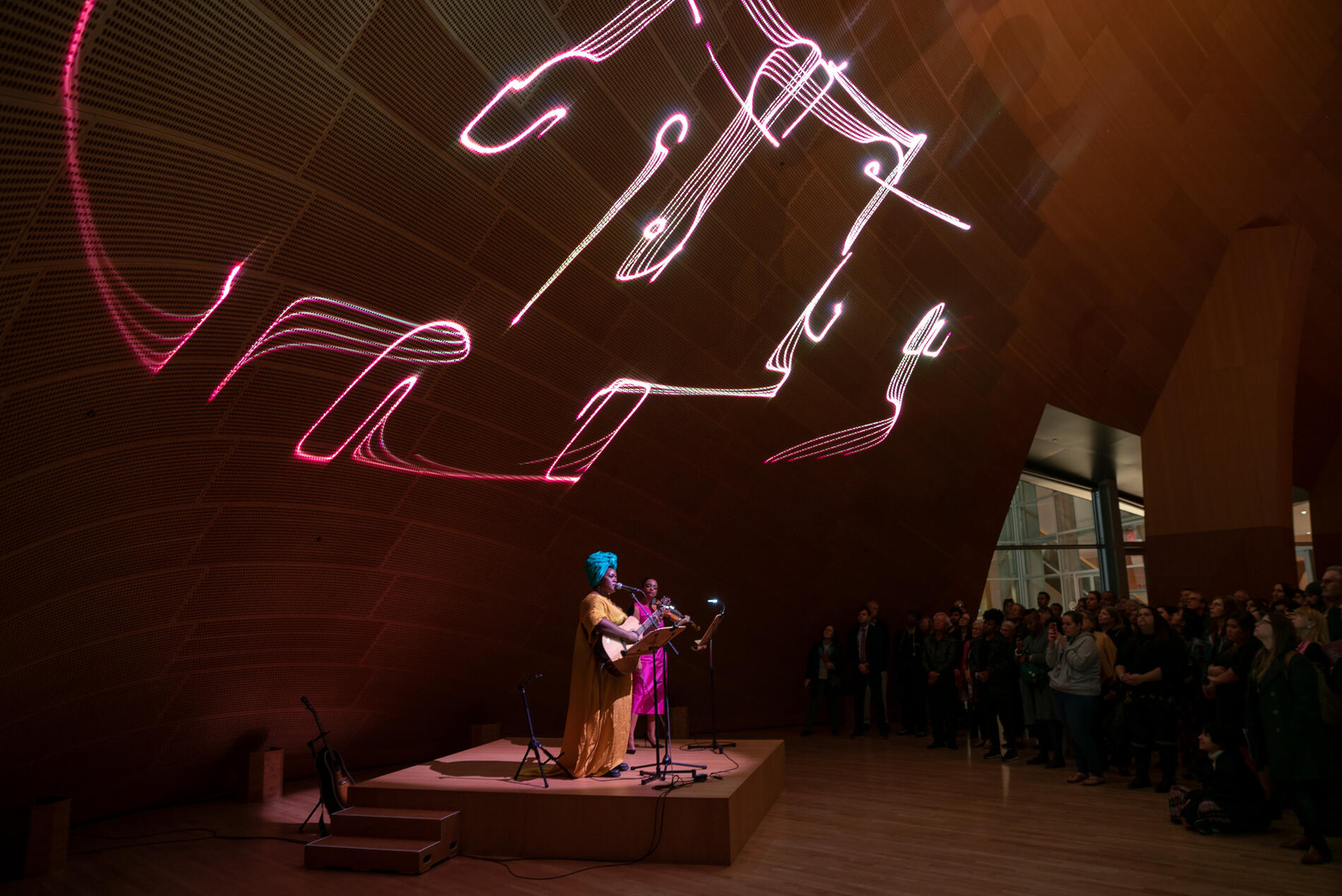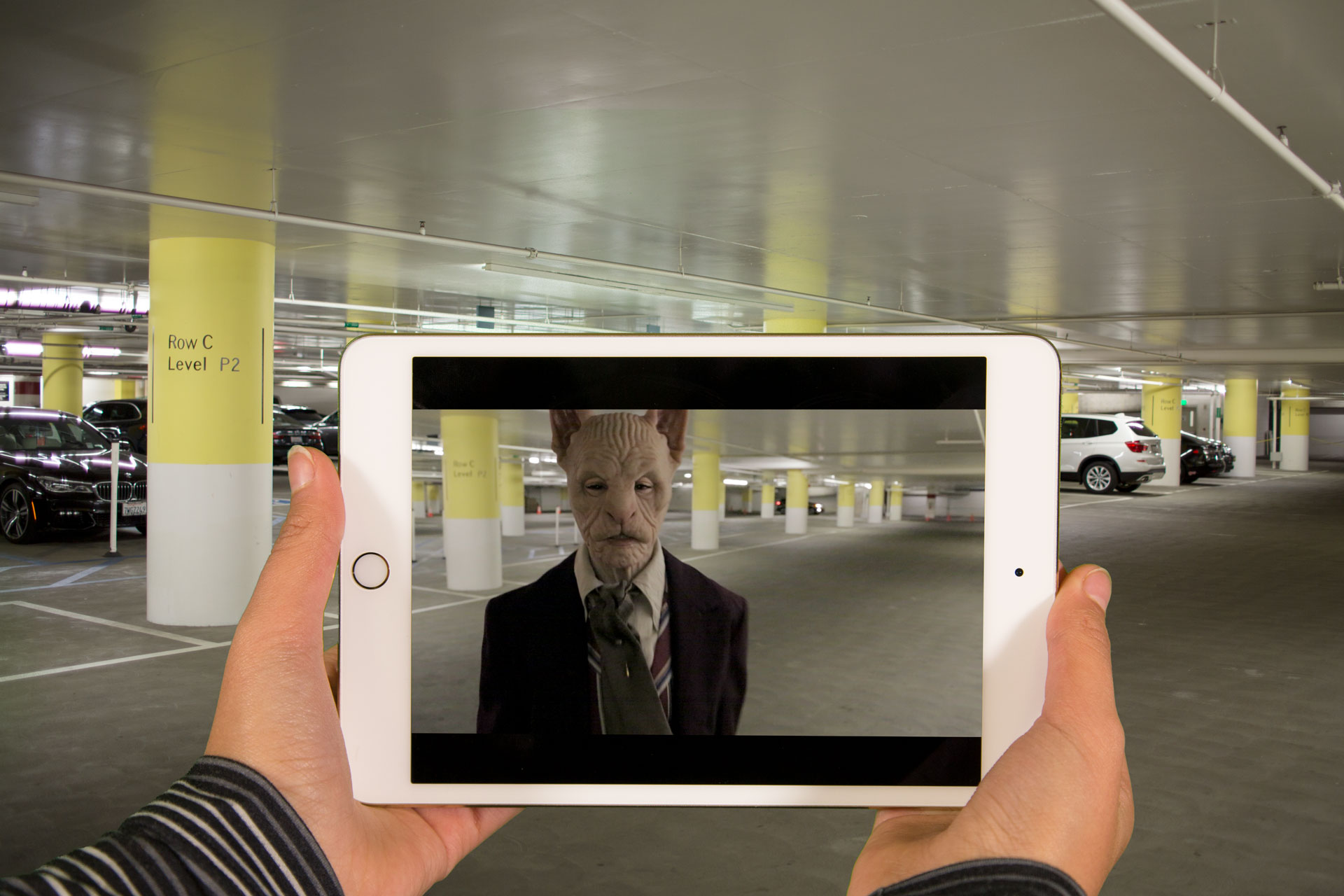 Humanities Publications
Past / Forward: The LA Phil at 100
Published on the occasion of the Los Angeles Philharmonic's centennial, Past/Forward: The LA Phil at 100 revisits the history of the LA Phil and contemplates its future. The award-winning publication offers an unconventional approach to institutional storytelling and includes more than 100 firsthand accounts, interviews conducted by Pulitzer Prize-winning journalist Tim Page, 150 rarely seen archival photos, and artwork from Lucky Dragons, Charles Gaines, and Christine Sun Kim.
The Hollywood Bowl: The First 100 Years
In conjunction with the Hollywood Bowl's centennial celebration in 2022, the LA Phil will publish The Hollywood Bowl: The First 100 Years written by Derek Traub with a foreword by Gustavo Dudamel and designed by the award-winning Content/Object studio. Traub uses many lens, from the musical to the political, to reveal the history of the Bowl, while positioning those who love the venue as a continuation of the story.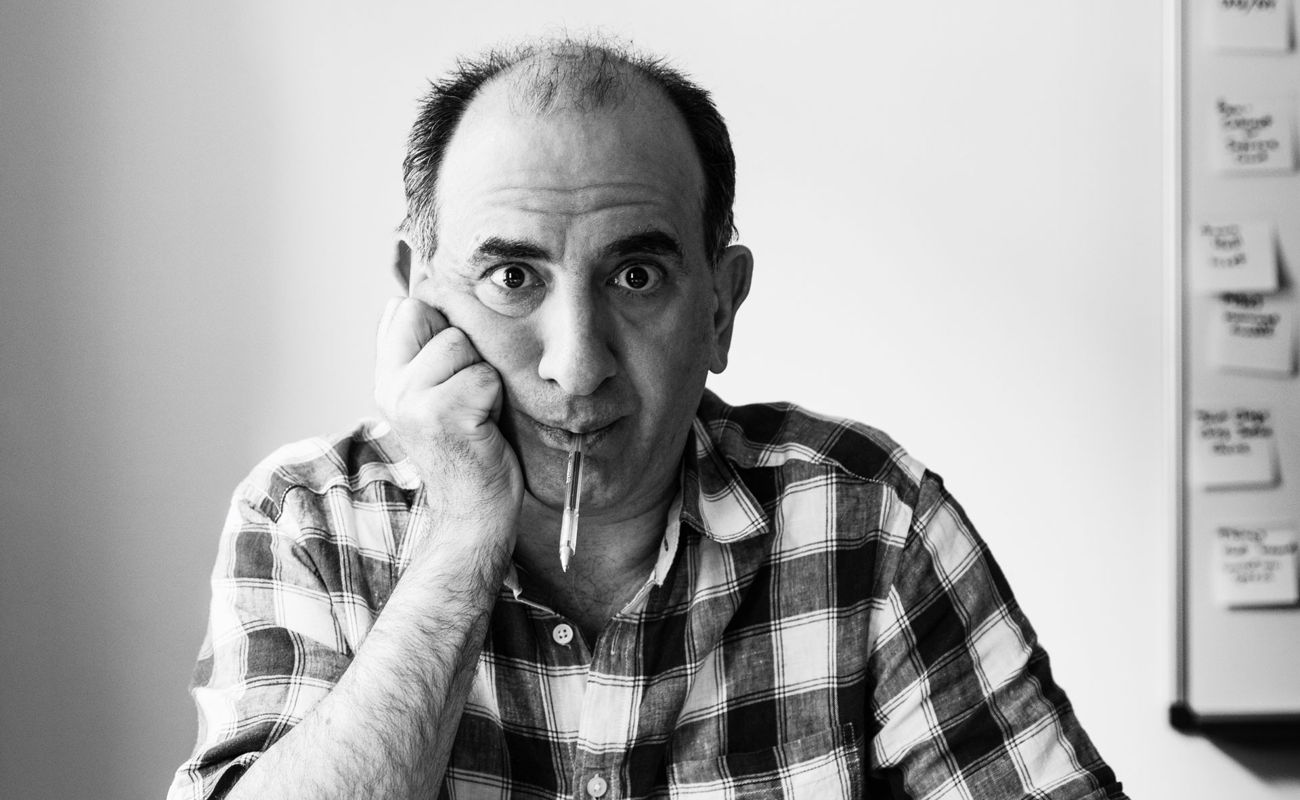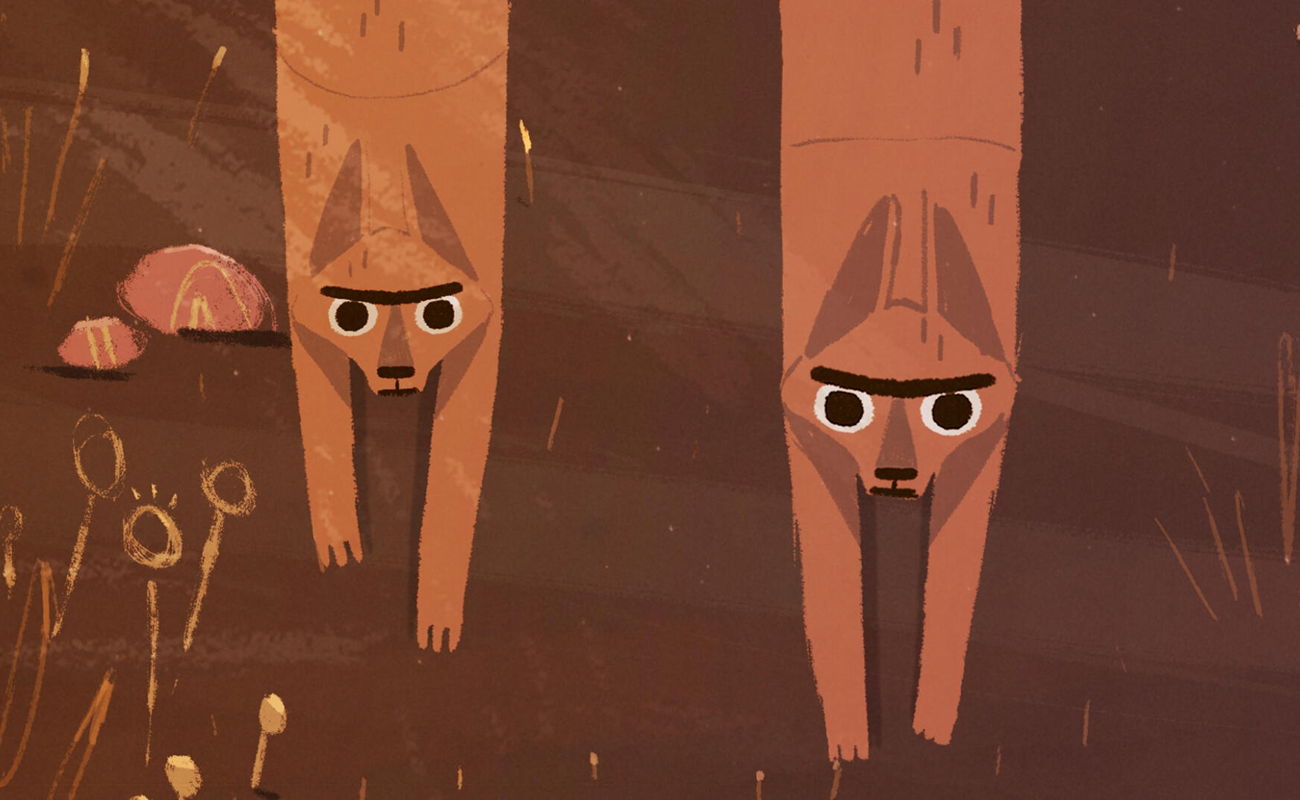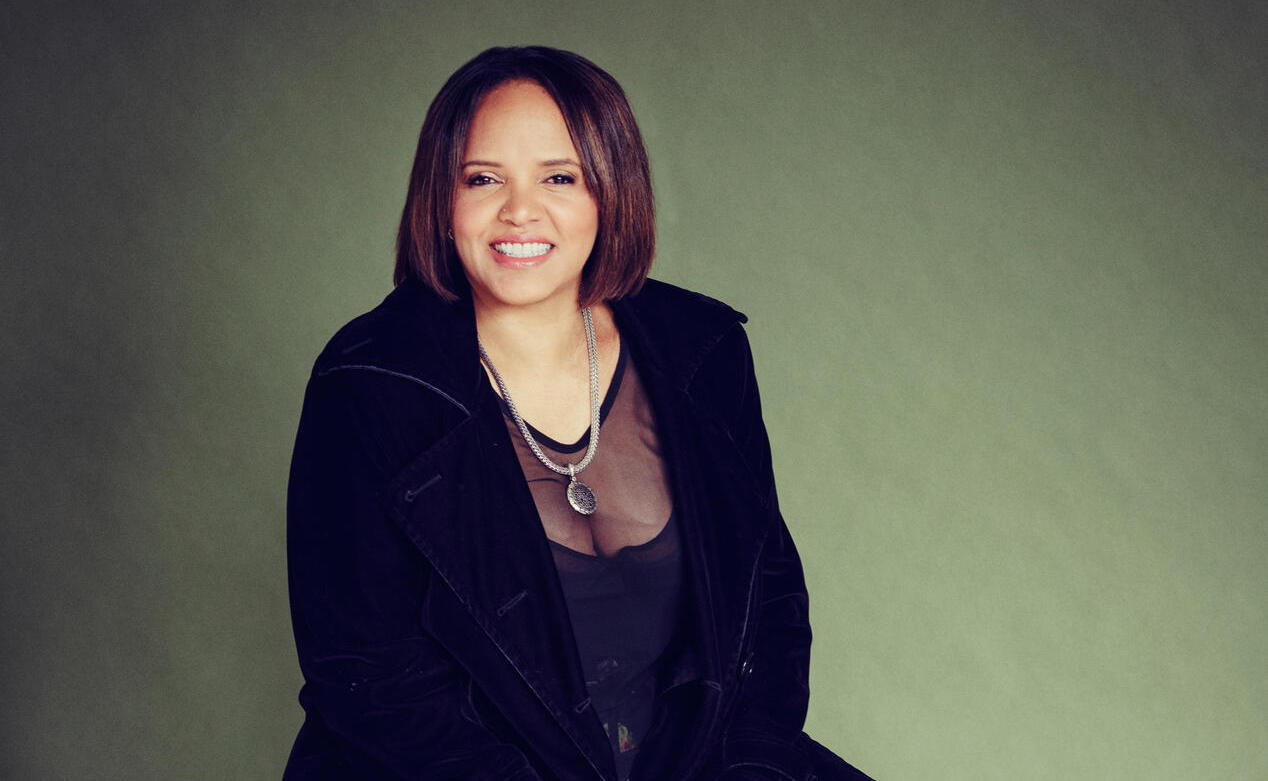 In Context: Additional Engagement Opportunities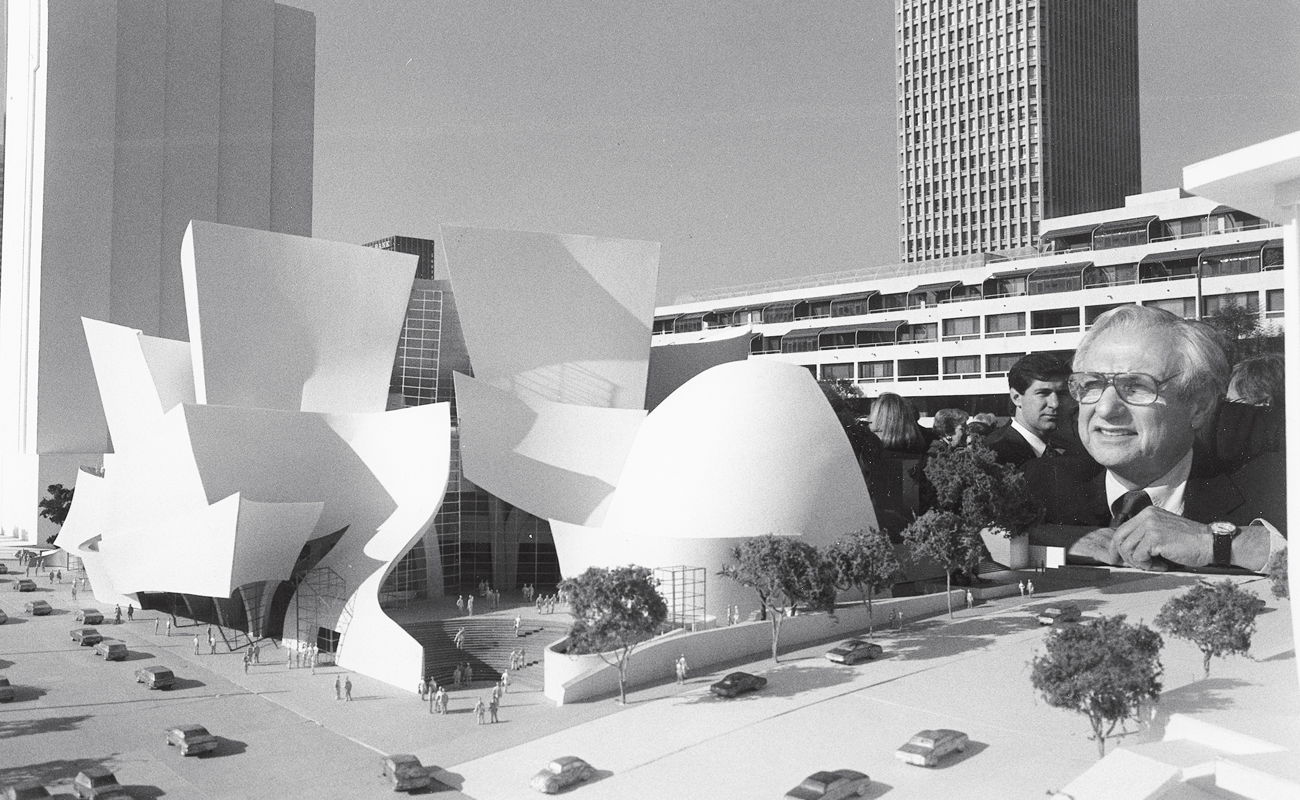 LA Phil Archives
The LA Phil Archives invites scholars into its holdings to discover not only the history of the organization but of Los Angeles itself.
Explore the Archives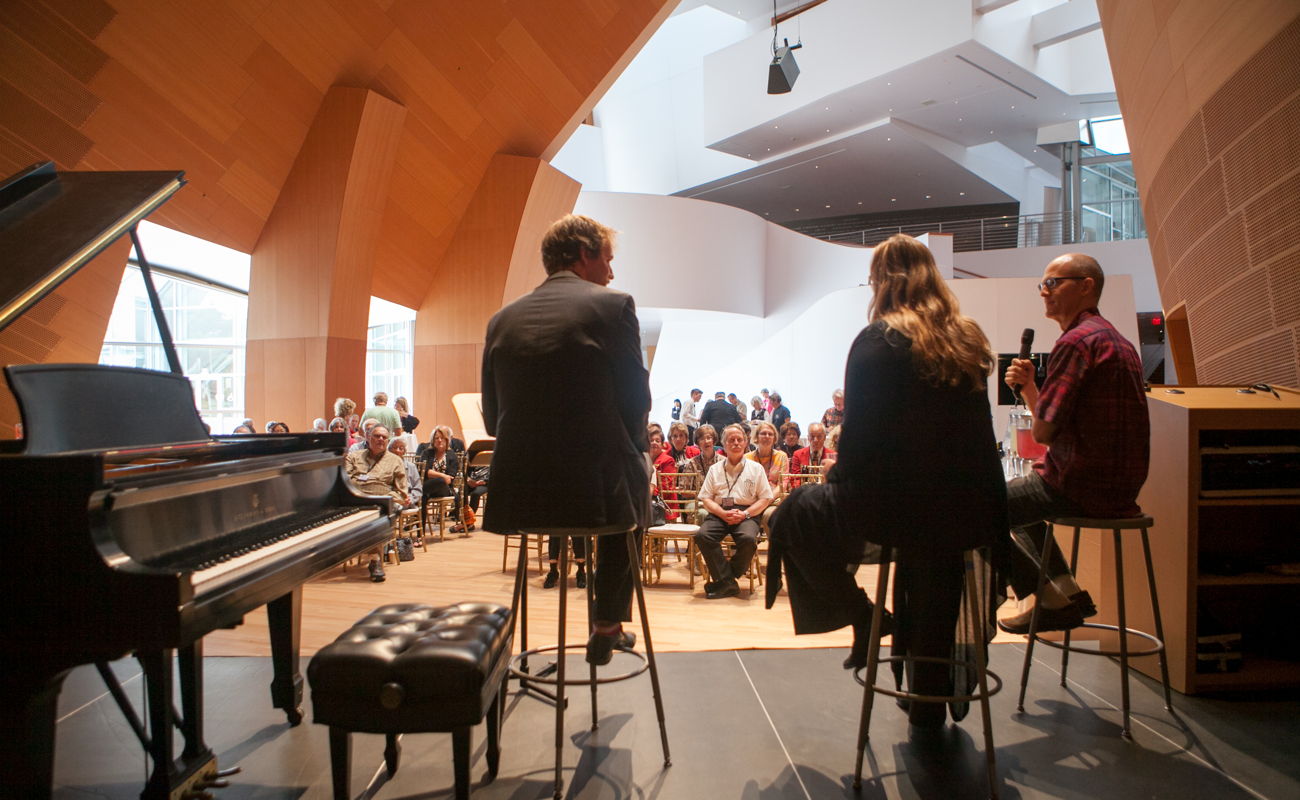 Upbeat Live
Pre-concert lectures and artist discussions provide audiences with context, insights, and opportunities to engage with artists and thinkers before the evening's main event.
Learn More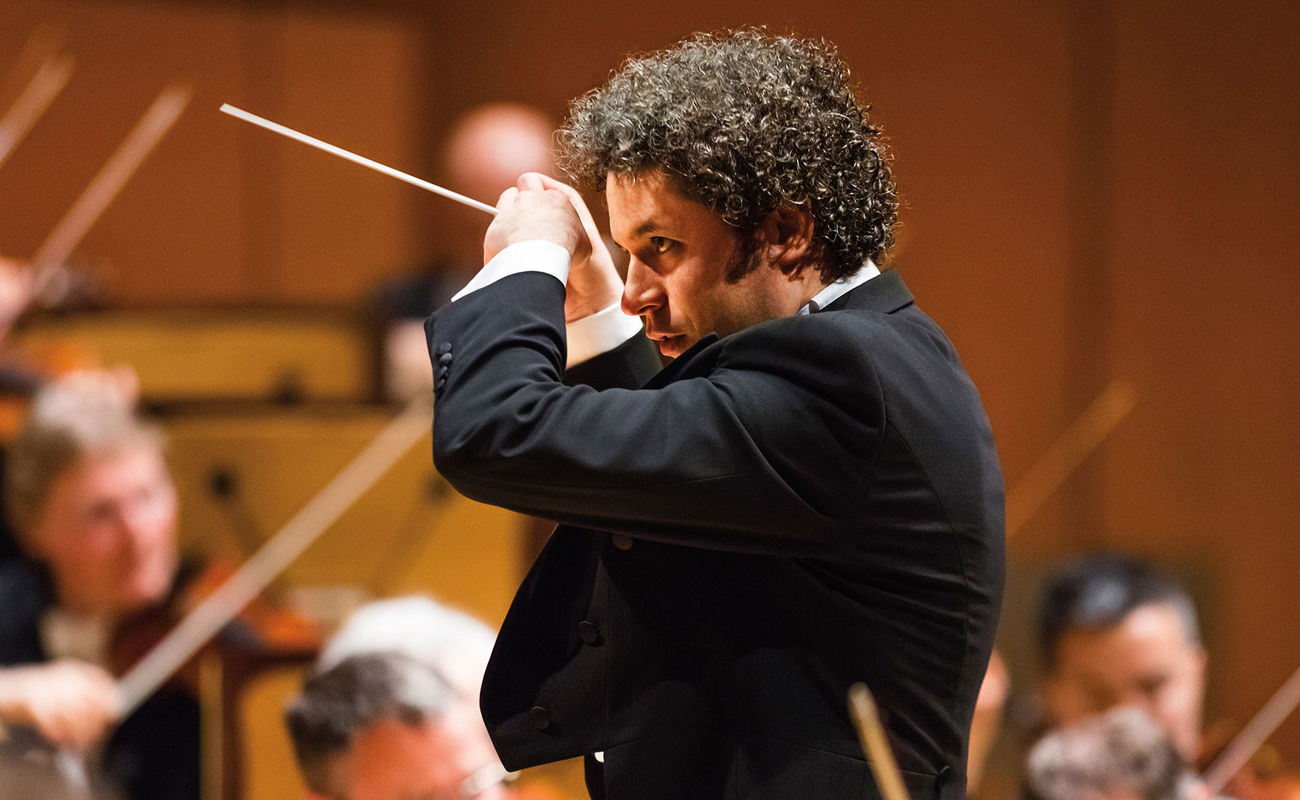 Watch & Listen
A compendium of artist interviews, insightful articles, podcasts, and other media offerings, Watch & Listen is the LA Phil's one-stop shop for music lovers and learners.
Dive In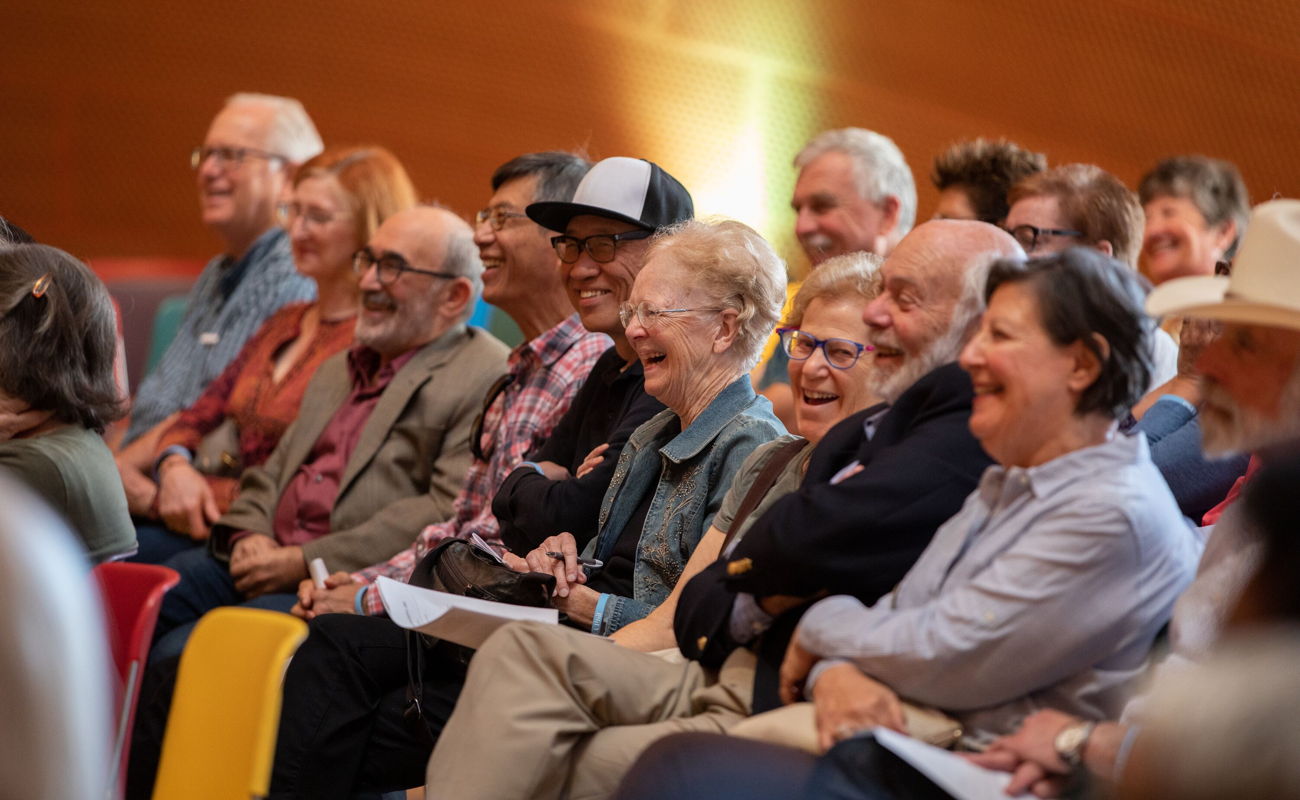 Music 101
Audiences can enhance their listening and appreciation of classical music through Music 101 classes led by KUSC's Alan Chapman.
Learn More