Humanities
Ideas to Inform, Inspire, and Explore
The LA Phil Humanities program takes the work on our stages as a starting point for a larger cultural conversation. By inviting a diverse range of guest curators, artists, and partner organizations to reflect on the themes of our concert programming, our Humanities efforts seek to contextualize the LA Phil's work in thought-provoking ways, delve deeply into subjects that matter in contemporary society, and provide new points of entry into our art form. Humanities activities are typically offered in conjunction with season festivals and take many forms, from commissioned installations and panel discussions to print publications and live podcast recordings.
The LA Phil's Humanities Programs are generously supported by Linda and David Shaheen.
Upcoming Humanities Events and Exhibits
21/22 Festival Events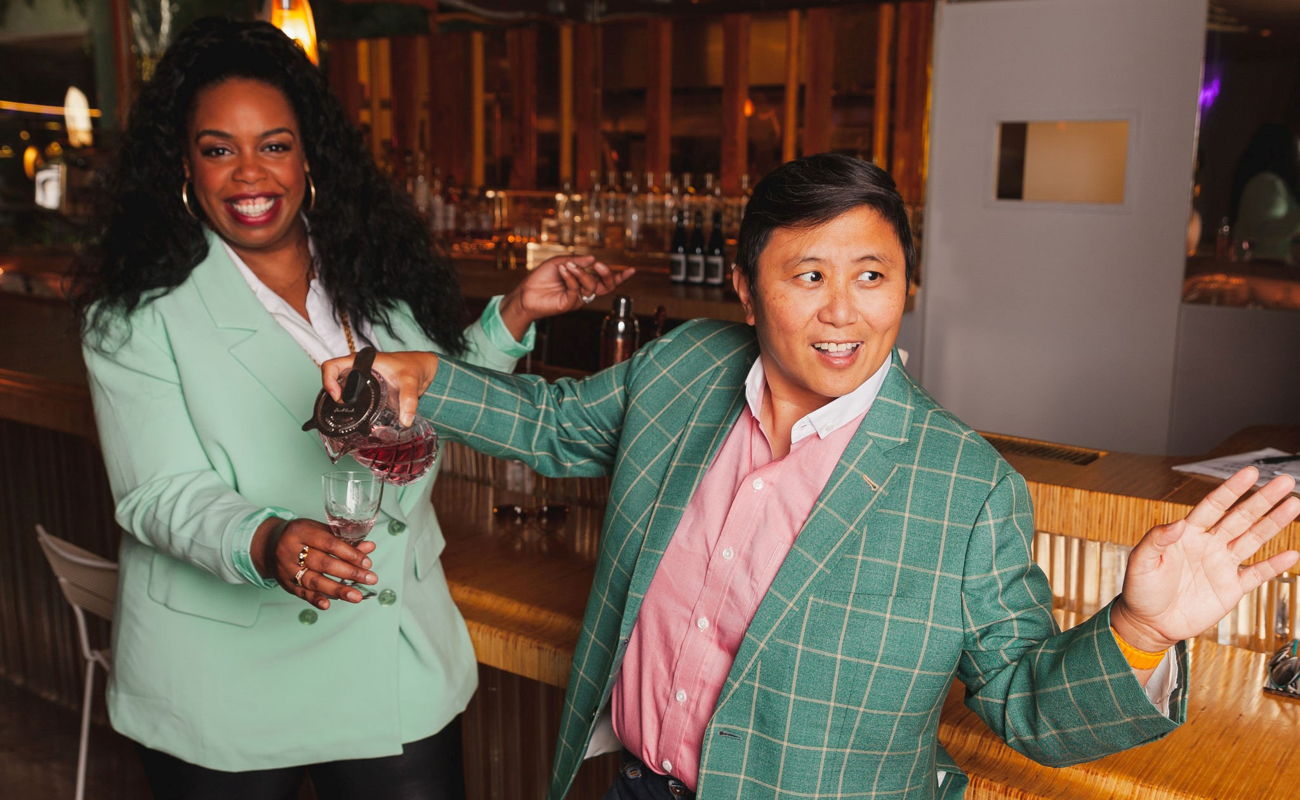 APR 22 – MAY 10, 2022
Gen X
Born between 1965 and 1980, Generation X is the dark horse demographic dwarfed in number by the Boomers and Millennials on either side. While small in number, their collective impact on our culture continues to be felt today. Humanities co-curators Karen Tongson and Wynter Mitchell, hosts of the Waiting to X-hale podcast, take an LA-centric look at Gen X, exploring the media images and seminal events that altered the nation's concepts of art, activism, and identity.
(Photo: Sorrell Scrutton)
Go to Festival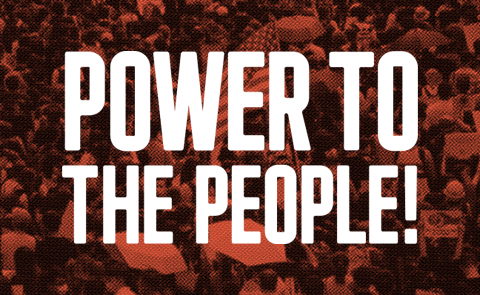 MAY 21, 2022 – JUNE 7, 2022
Power to the People!
The Power to the People! festival celebrates the role artists have played and continue to play in advancing social change, civil rights, and humanitarian causes. Humanities curator Saul Williams explores the role of spoken word, poetry, hip-hop, and language in helping us find liberation and inspiration. The festival's humanities activities will culminate in a conversation with Dr. Angela Davis, addressing the essential role of art and the imagination in our understanding of what a socially just world could be.
Power to the People is presented in collaboration with the California African American Museum.
Go to Festival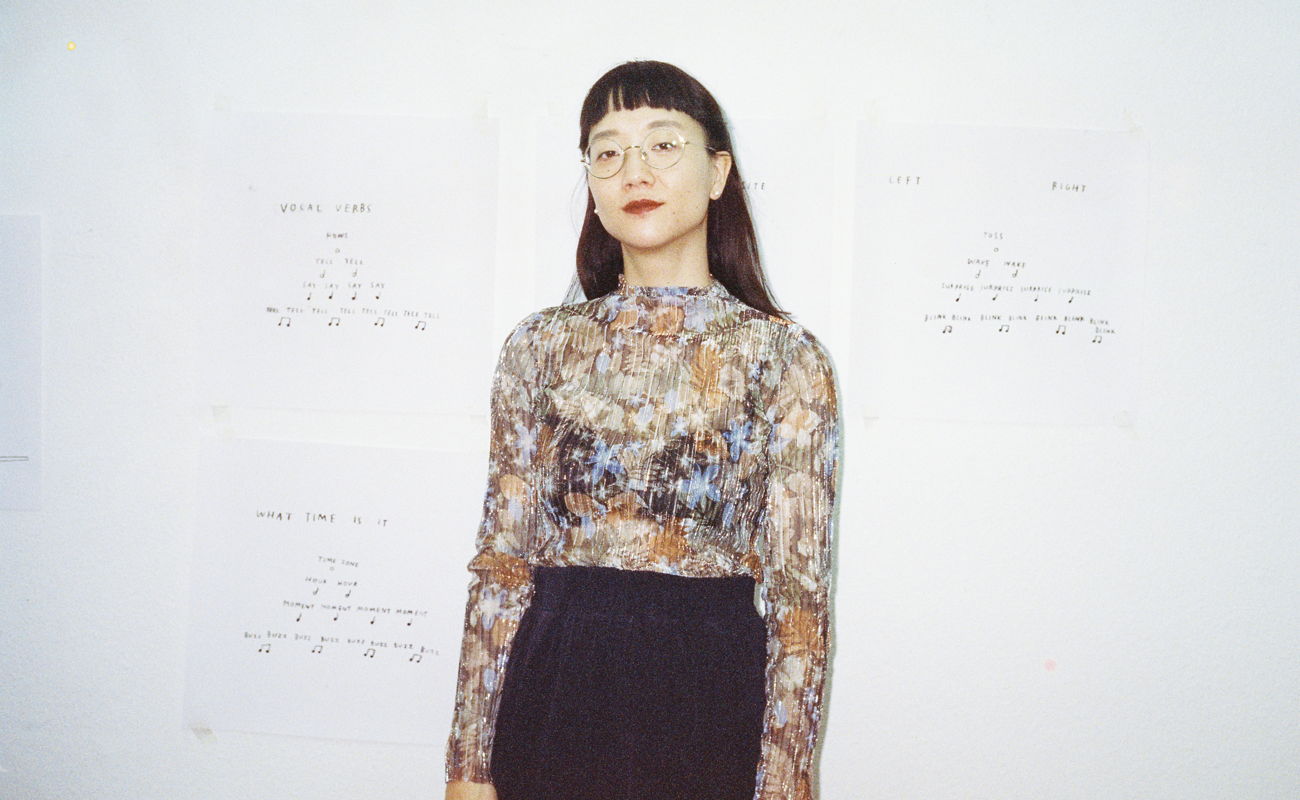 THU / MAR 31, 2022 - 8:30PM
Christine Sun Kim
Part of Beethoven's "Fidelio" with Dudamel and Deaf West Theatre
Christine Sun Kim brings her perspective as a member of the Deaf community to the concept of sound in this multimedia Artist Talk
Learn More
21/22 Exhibits at Walt Disney Concert Hall
Past Humanities Festivals and Projects
Weimar Variations
Stephane Barron and Nana Bahlmann, co-curators
In February 2020, Weimar Variations presented exhibitions, performances, film screenings, commissioned installations, and a cabaret investigating the themes of the groundbreaking Weimar period and its contemporary resonances. Presenting iconic historical works alongside restaged, reinterpreted, and newly conceived examples, Weimar Variations emphasized how the ideas of the 1920s and 30s still reverberate today, revealing striking parallels to our own time.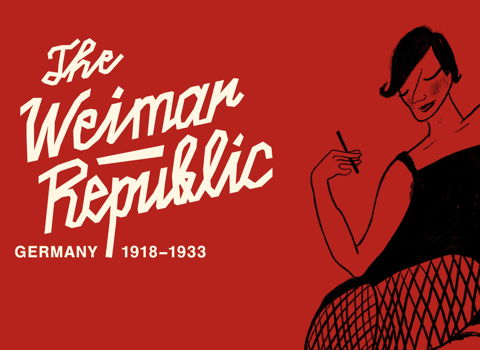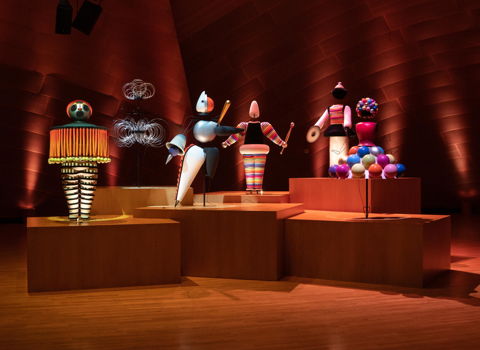 The Triadic Ballet on display in BP Hall. Costumes by Oskar Schlemmer.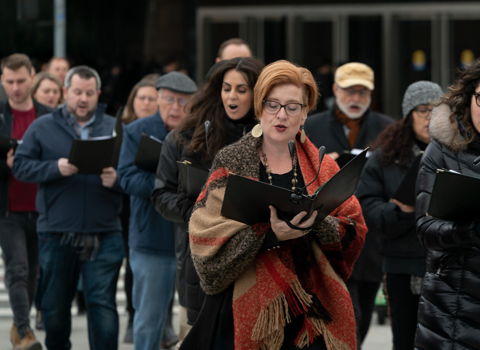 Protest songs on Grand Avenue for Weimar Variations, "Workers Chorus"
Power to the People!
Tyree Boyd-Pates, curator
In March 2020, the first iteration of the LA Phil's Power to the People! festival was cut short by the COVID-19 pandemic but not before several events organized by Humanities curator Tyree Boyd-Pates and hosted by the California African American Museum (CAAM) took place, including Rakim, Chuck D, and Talib Kweli in conversation about the poetics and politics of hip-hop and composer Imani Uzuri's participatory freedom song workshops.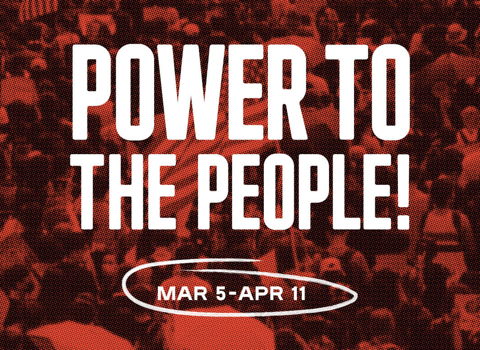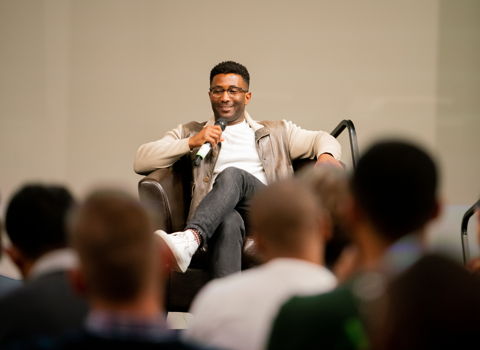 Wesley Morris lecture at California African American Museum (CAAM)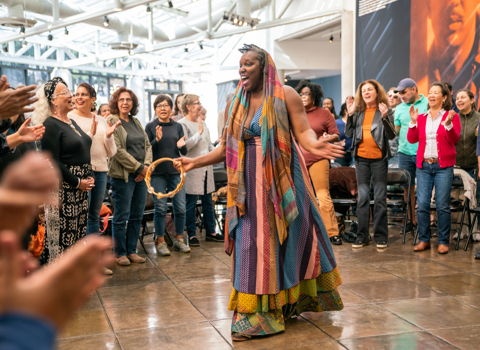 Imani Uzuri's leading a participatory freedom song workshop
LA Phil Visual Arts and New Media
In conjunction with its festival programming, multidisciplinary presentations, and print publications, the LA Phil has made investments in the work of visual, sound, and installation artists, including Ragnar Kjartansson, Bill Viola, Shoplifter / Hrafnhildur Arnardóttir, Susan Philipsz, Nicole Miller, Christine Sun Kim, Charles Gaines, Lucky Dragons, Elias Simé, and Janet Cardiff and George Bures Miller among others. By bringing artists into dialogue with its concert programming, the LA Phil aims to offer audiences varied points of view and points of entry into its work, while also expanding concepts of orchestral presentation, contextualization, and audience experience.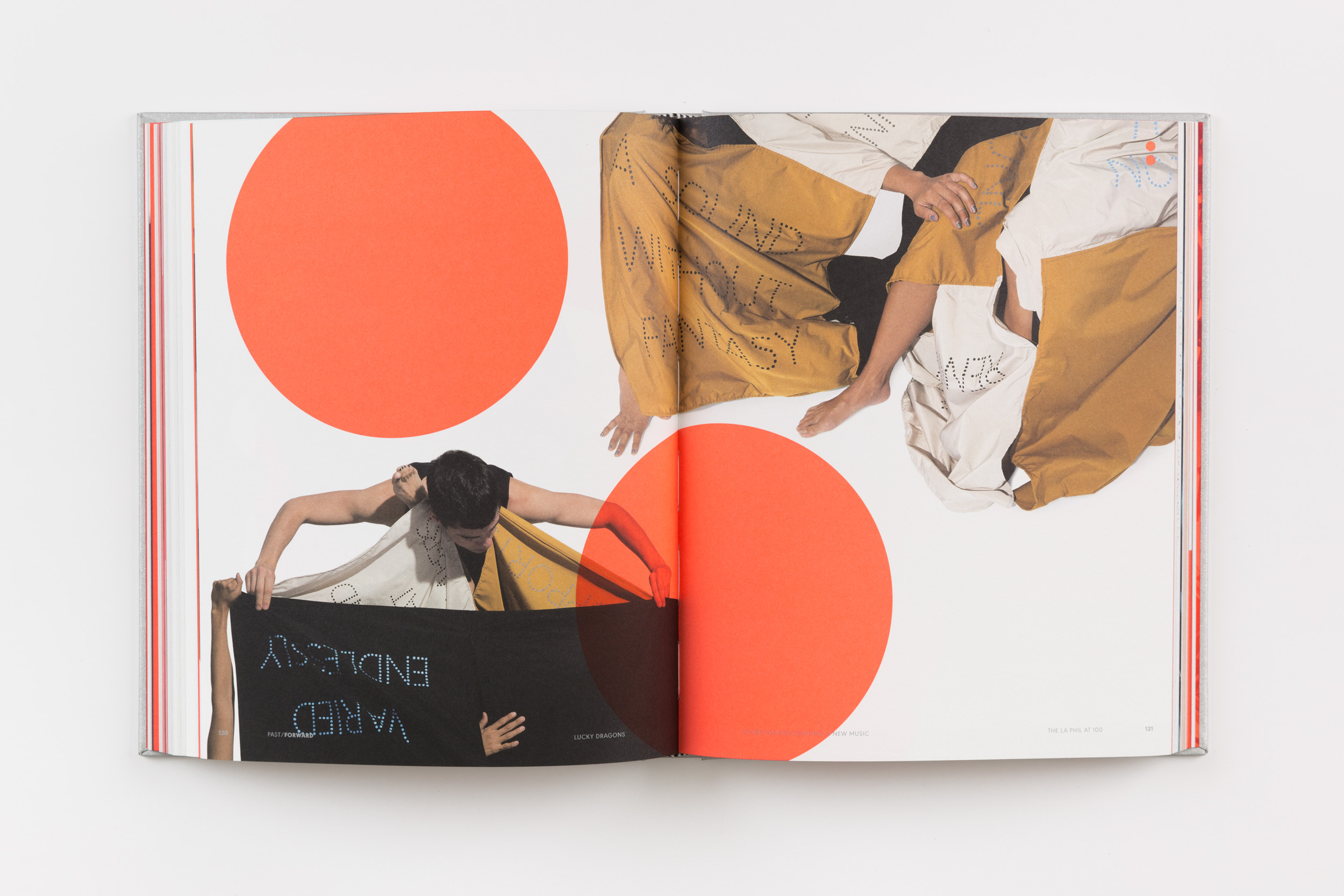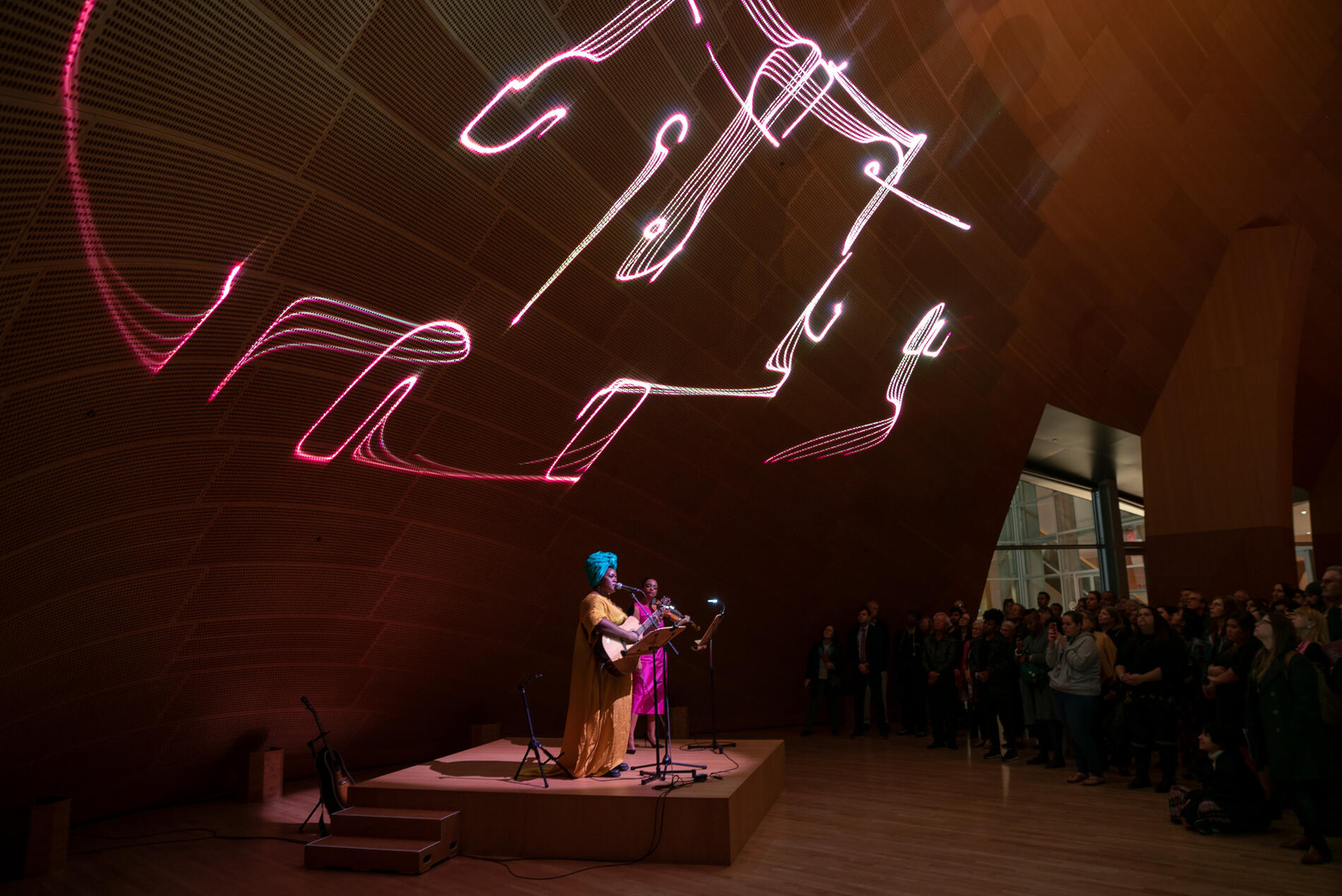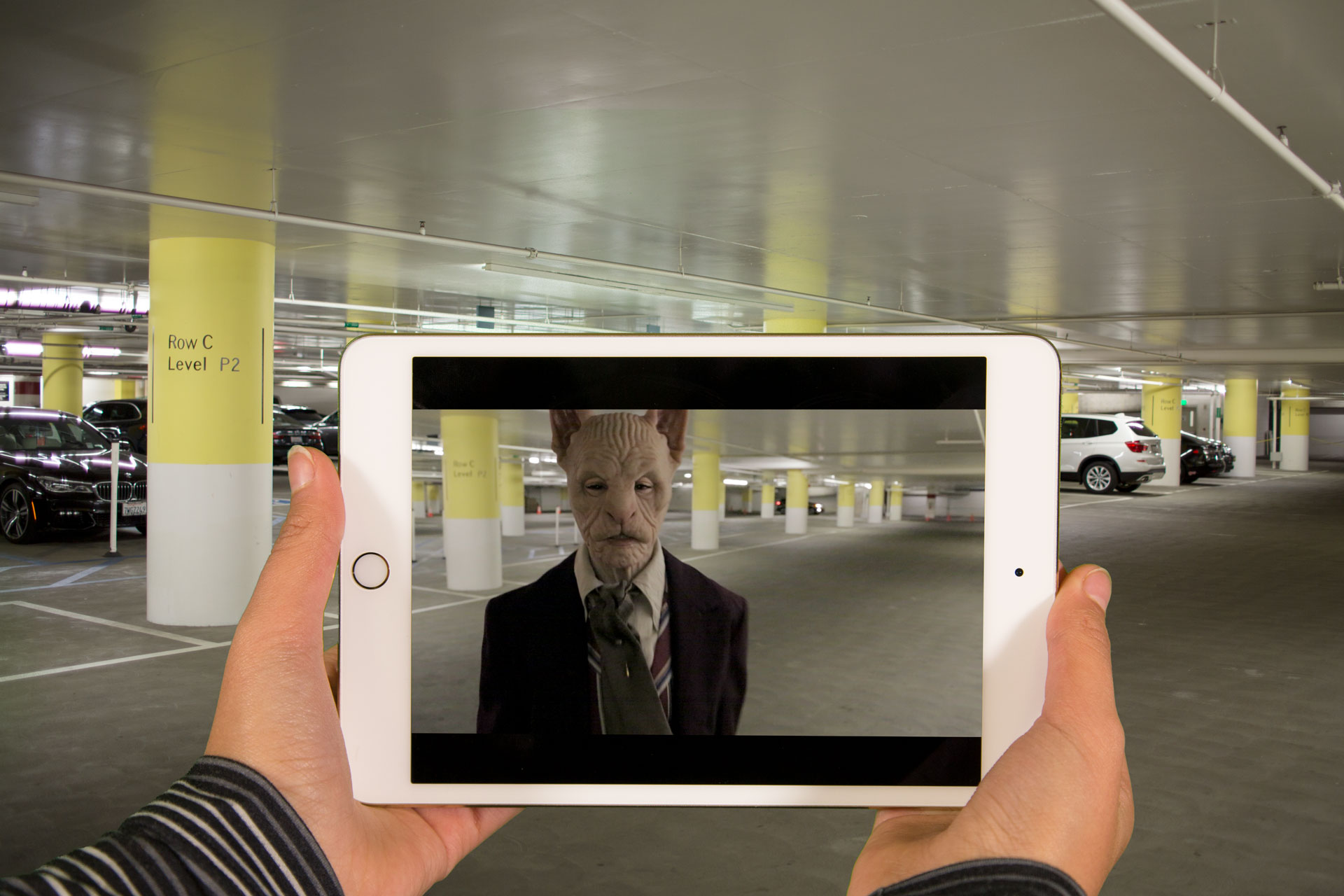 Humanities Publications
Past / Forward: The LA Phil at 100
Published on the occasion of the Los Angeles Philharmonic's centennial, Past/Forward: The LA Phil at 100 revisits the history of the LA Phil and contemplates its future. The award-winning publication offers an unconventional approach to institutional storytelling and includes more than 100 firsthand accounts, interviews conducted by Pulitzer Prize-winning journalist Tim Page, 150 rarely seen archival photos, and artwork from Lucky Dragons, Charles Gaines, and Christine Sun Kim.
The Hollywood Bowl: The First 100 Years
– Coming Soon!
In conjunction with the Hollywood Bowl's centennial celebration in 2022, the LA Phil will publish The Hollywood Bowl: The First 100 Years written by Derek Traub with a foreword by Gustavo Dudamel and designed by the award-winning Content/Object studio. Traub uses many lens, from the musical to the political, to reveal the history of the Bowl, while positioning those who love the venue as a continuation of the story.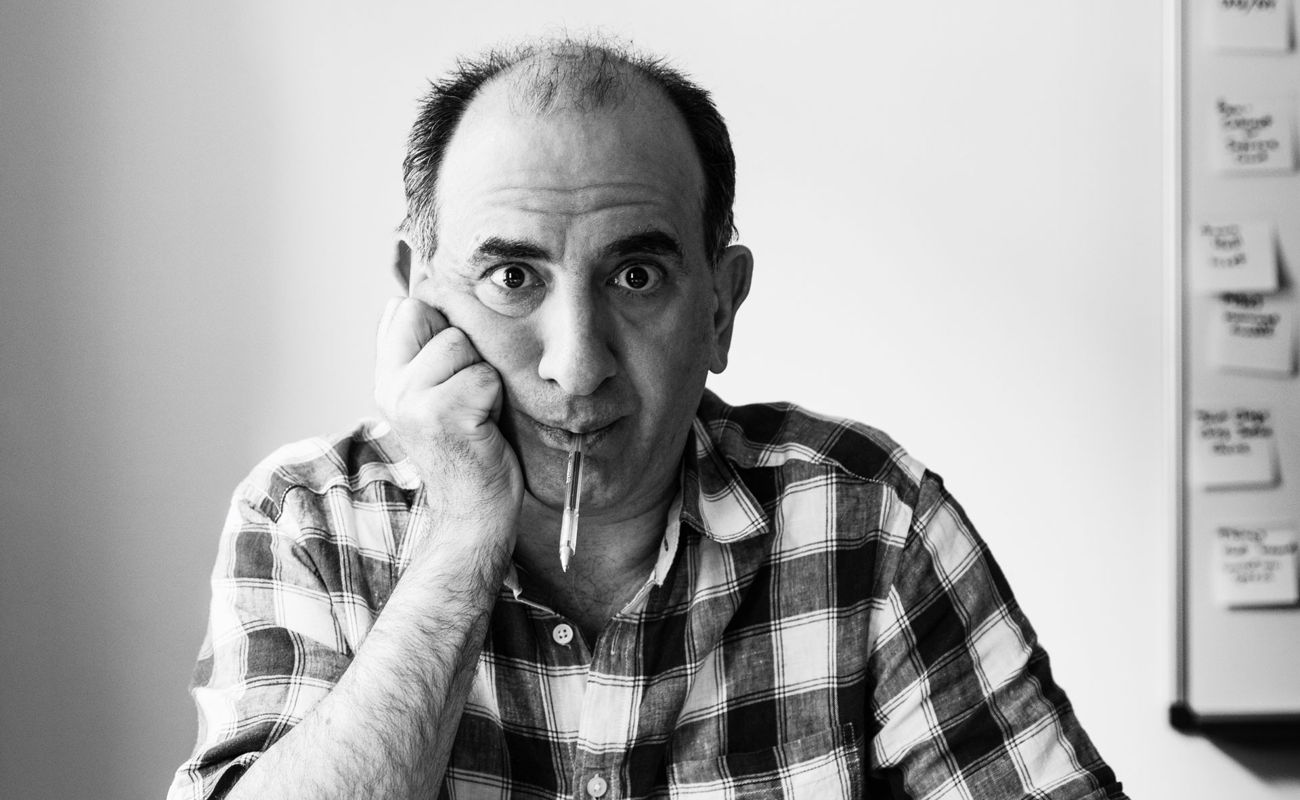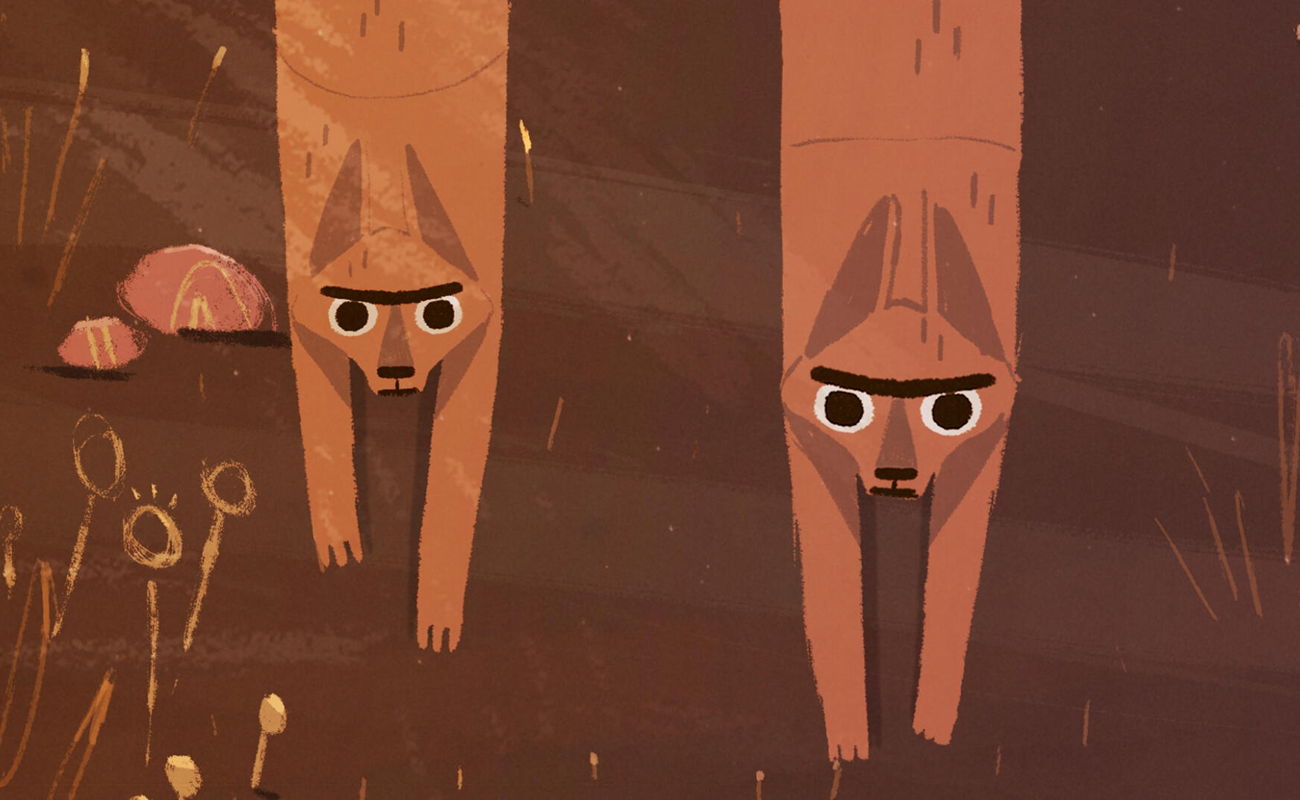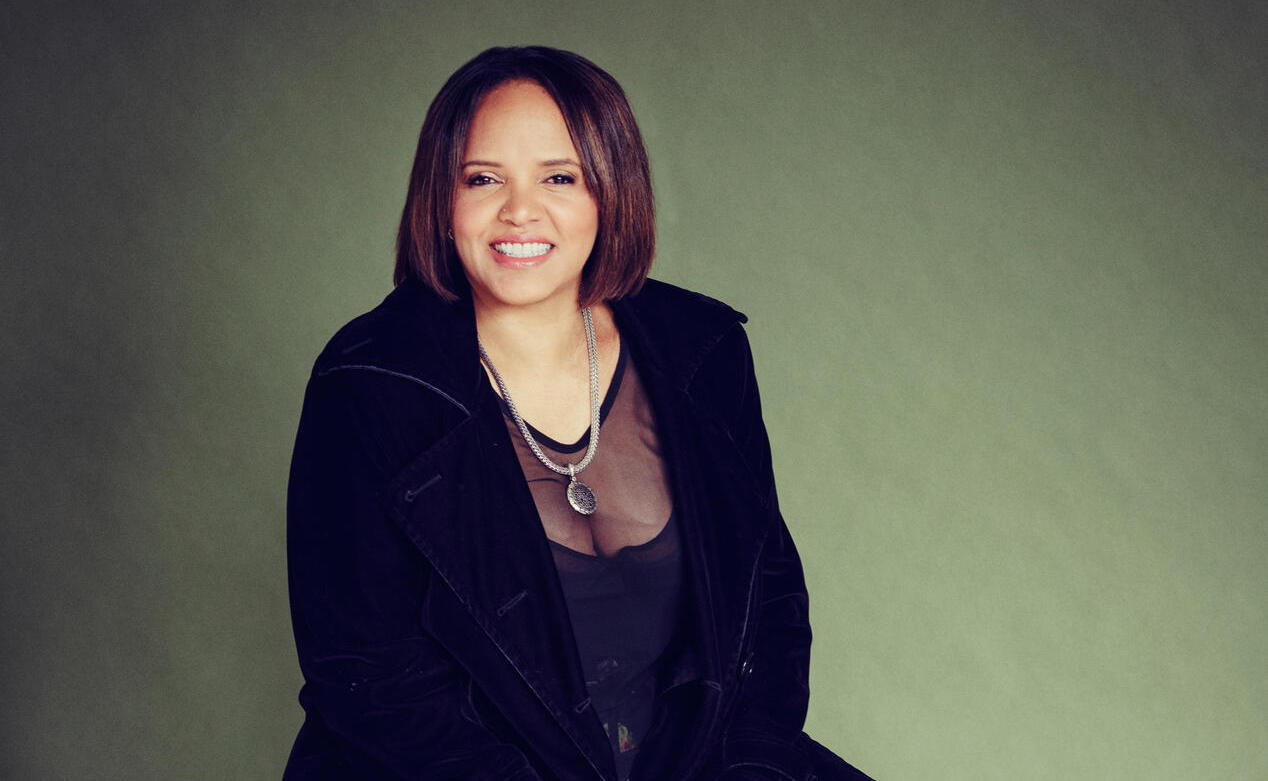 In Context: Additional Engagement Opportunities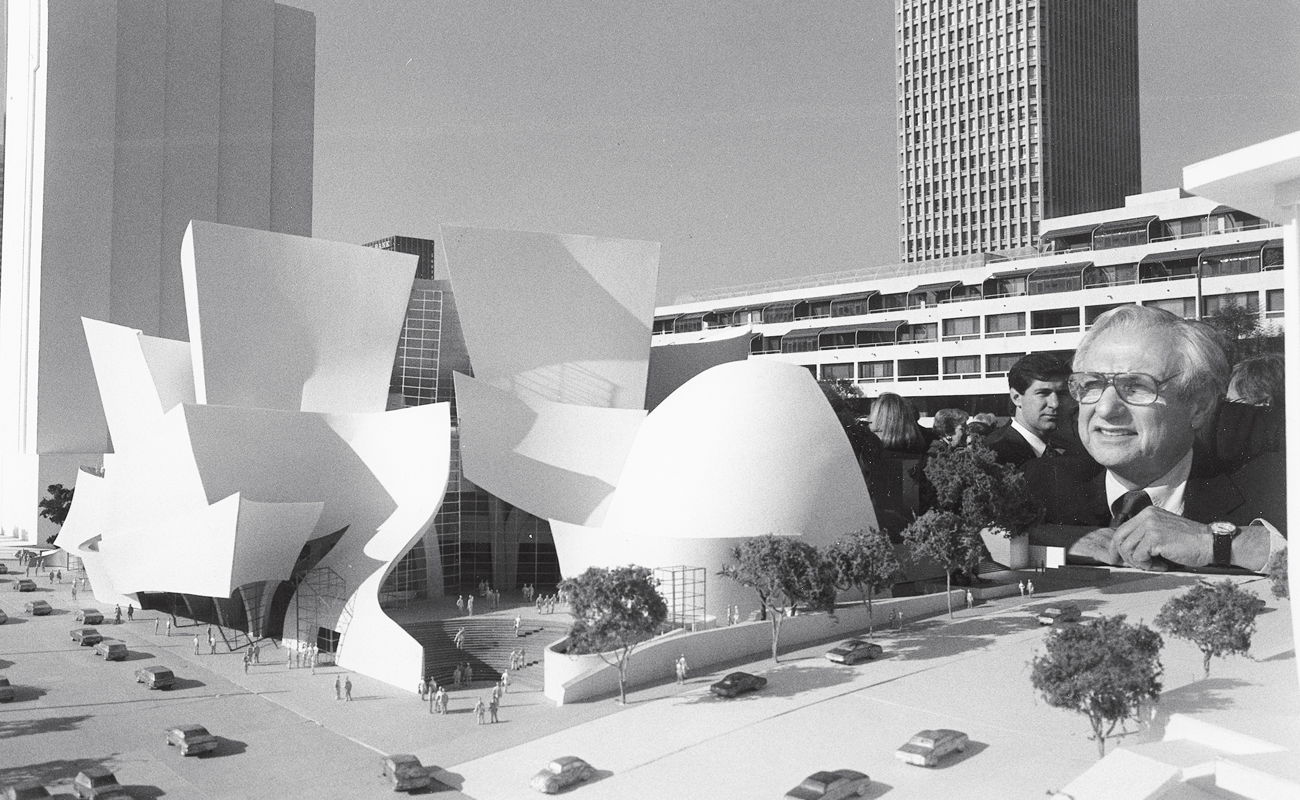 LA Phil Archives
The LA Phil Archives invites scholars into its holdings to discover not only the history of the organization but of Los Angeles itself.
Explore the Archives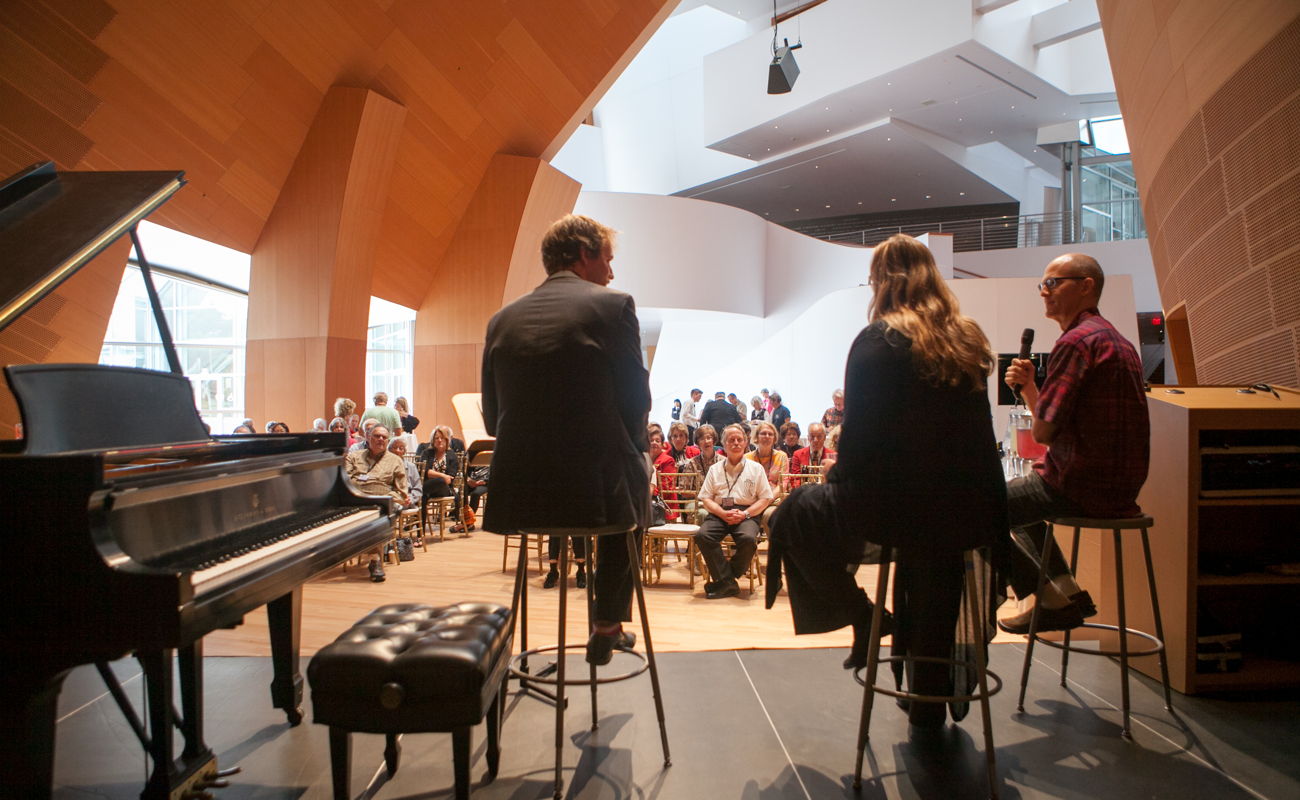 Upbeat Live
Pre-concert lectures and artist discussions provide audiences with context, insights, and opportunities to engage with artists and thinkers before the evening's main event.
Learn More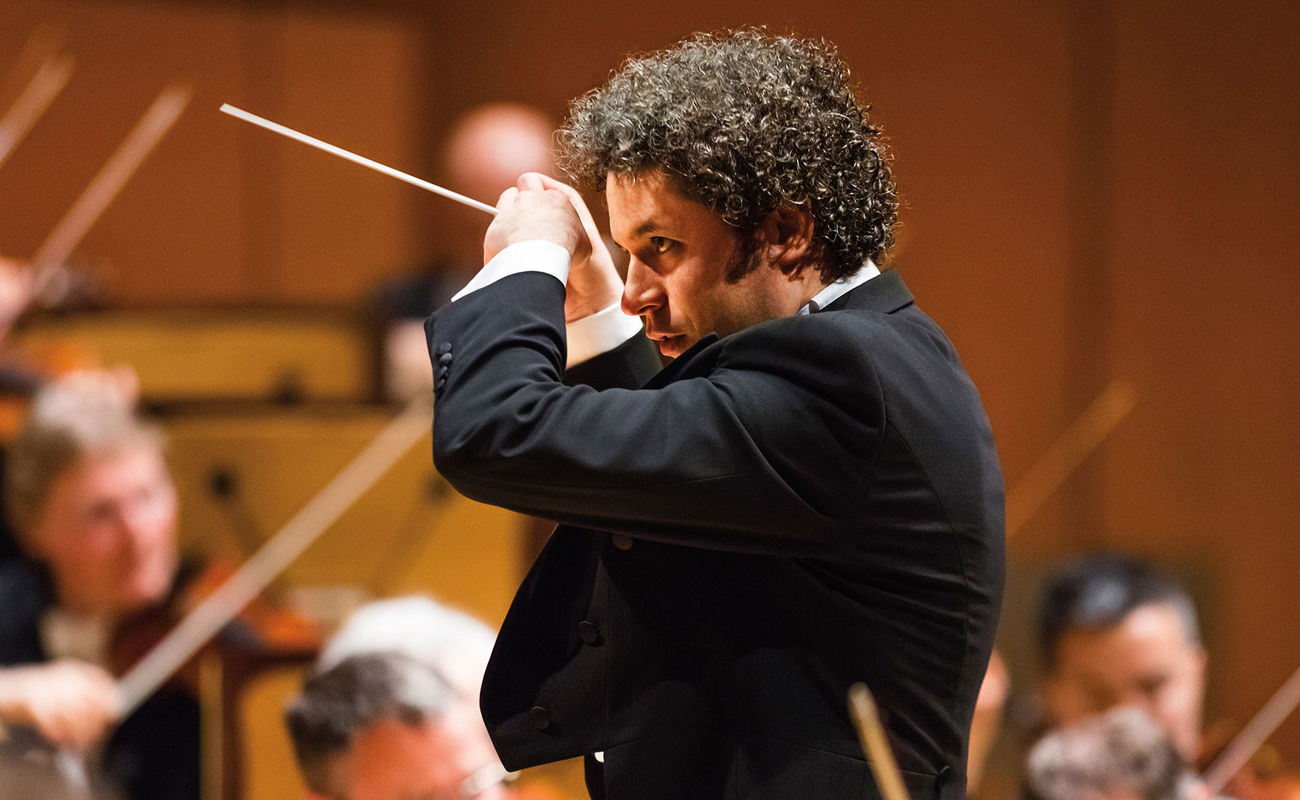 Watch & Listen
A compendium of artist interviews, insightful articles, podcasts, and other media offerings, Watch & Listen is the LA Phil's one-stop shop for music lovers and learners.
Dive In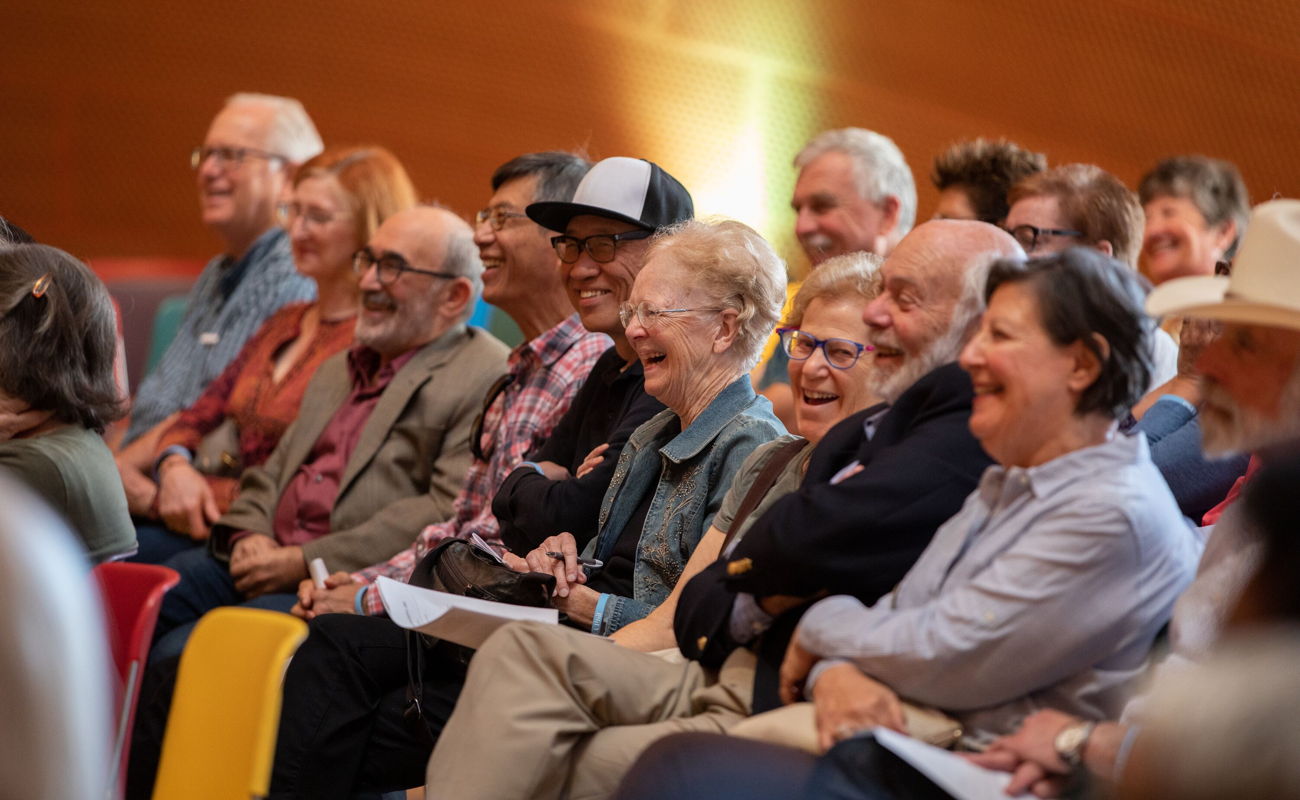 Music 101
Audiences can enhance their listening and appreciation of classical music through Music 101 classes led by KUSC's Alan Chapman.
Learn More