YOLA (Youth Orchestra Los Angeles)
Through Gustavo Dudamel's YOLA (Youth Orchestra Los Angeles) program - inspired by Venezuela's revolutionary El Sistema - the LA Phil and its community partners provide free instruments, intensive music training, and academic support to students from underserved neighborhoods, empowering them to become vital citizens, leaders, and agents of change.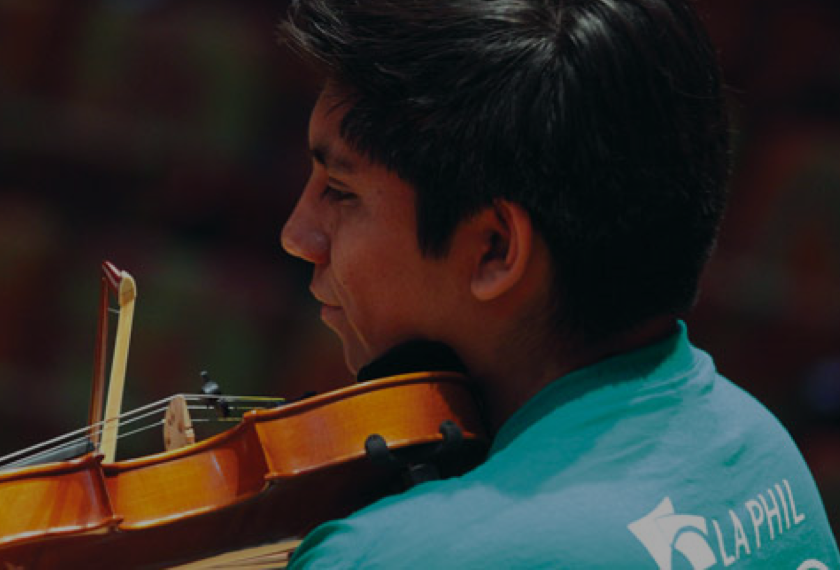 AT-A-GLANCE
---
YOLA at EXPO Center
Location: Expo Center
Established: 2007
Ages: 6-18
Students: 320
Hours per week: 12-18
Number of orchestras: 3
The YOLA at EXPO Center program, part of Exposition Park in South L.A., has grown to include three orchestras, mentorship, group lessons, chamber music and parent programs. The program serves hundreds of students who attend four days each week. In addition, students perform annually at Walt Disney Concert Hall and have appeared multiple times on the iconic stage of the Hollywood Bowl.
YOLA at EXPO Center is a partnership of the Los Angeles Philharmonic Association, Harmony Project, and the EXPO Center, a City of Los Angeles Department of Recreation and Parks facility.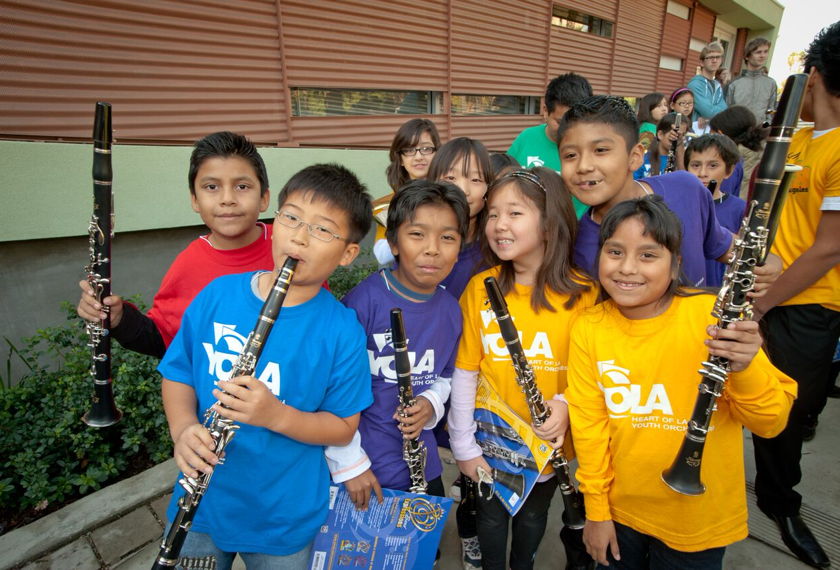 AT-A-GLANCE
---
YOLA at HOLA

Location: Rampart District
Established: 2010
Ages: 8-18
Students: 250
Hours per week: 15
Number of orchestras: 2

 

 

Located in the Rampart District, YOLA at HOLA (Heart of Los Angeles) serves hundreds of students with intensive after-school orchestral instruction five days a week. Classes include music creativity, singing and solfège, ensemble rehearsals, and an hour of academic tutoring daily. This holistic approach fosters a sense of community and provides the students with the opportunity to take advantage of HOLA's exceptional programs and resources.
YOLA at HOLA is a partnership between the Los Angeles Philharmonic Association and Heart of Los Angeles (HOLA).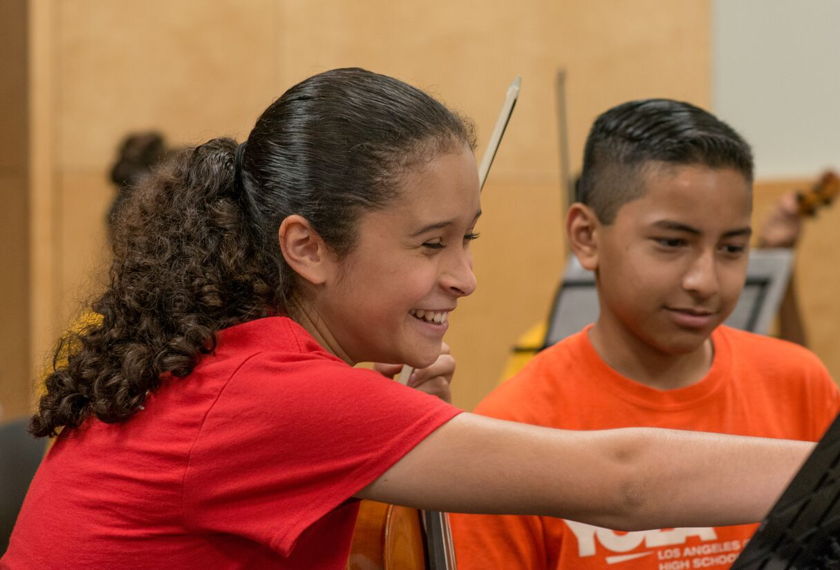 AT-A-GLANCE
---
YOLA at Torres
Location: East LA
Established: 2014
Ages: 8-18
Students: 180
Hours per week: 12-15
Number of orchestras: 2
YOLA at Torres is the third site of the YOLA initiative. Nestled on the campus of Esteban E. Torres High School, Torres East L.A. Performing Arts Magnet engages a diverse group of students through a rigorous program of college-preparatory academic and performing arts courses. Each child at YOLA at Torres has the opportunity to thrive in an intensive, nurturing musical environment, receiving a total of 15 hours of musical instruction and academic tutoring per week.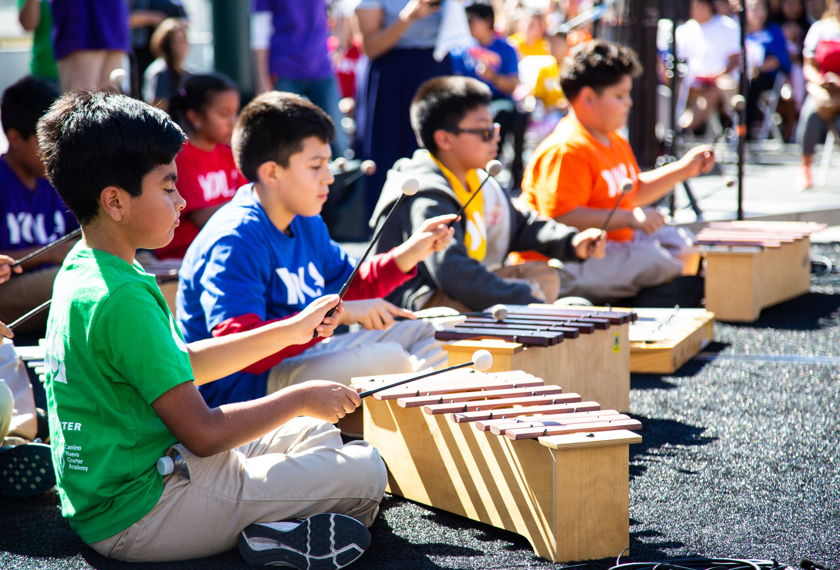 AT-A-GLANCE
---
YOLA at Camino Nuevo

Location: Westlake/MacArthur Park
Established: 2017
Ages: 5-9
Students: 280
Hours per week: 10

As the LA Phil works towards its goal of doubling the number of YOLA students by 2022, a fourth YOLA site was established in August 2017. This new site, YOLA at Camino Nuevo, is the first in-school YOLA model, allowing the LA Phil to bring rigorous music education into the school day and extend it after-school. It currently serves students in grades K-5. Over time, the program will serve students through 12th grade at the Kayne Siart and Miramar campuses of Camino Nuevo Charter Academy. The LA Phil is also partnering with the USC Brain and Creativity Institute on a five-year study to investigate connections between music learning and academics, with hopes that the data generated will encourage decision and policy makers to bring music education back into the school day.