2017/18 Walt Disney Concert Hall
Bernstein 100
During the worldwide centennial celebrations of Leonard Bernstein, the LA Phil will mount a production of his rarely performed Mass, an enormous theatrical piece for singers, players and dancers, conducted by Gustavo Dudamel and staged by director Elkhanah Pulitzer. Programs also include Bernstein's Chichester Psalms, Serenade with Hilary Hahn and two screenings of the multiple Oscar®-winning 1961 film West Side Story with live orchestral accompaniment.
4 Events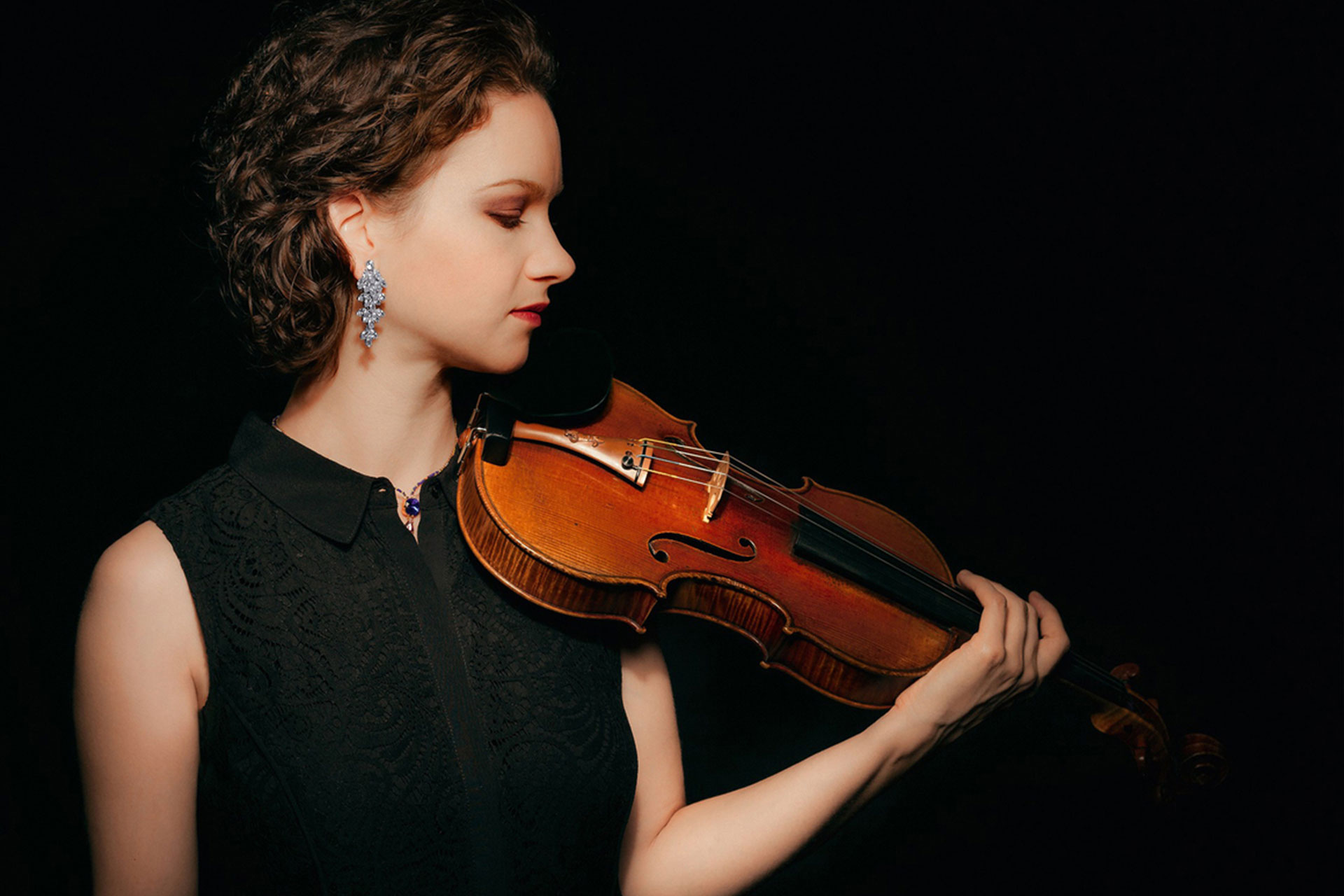 Hilary Hahn Plays Bernstein
Preeminent violin virtuoso Hilary Hahn will hold you spellbound.
Learn More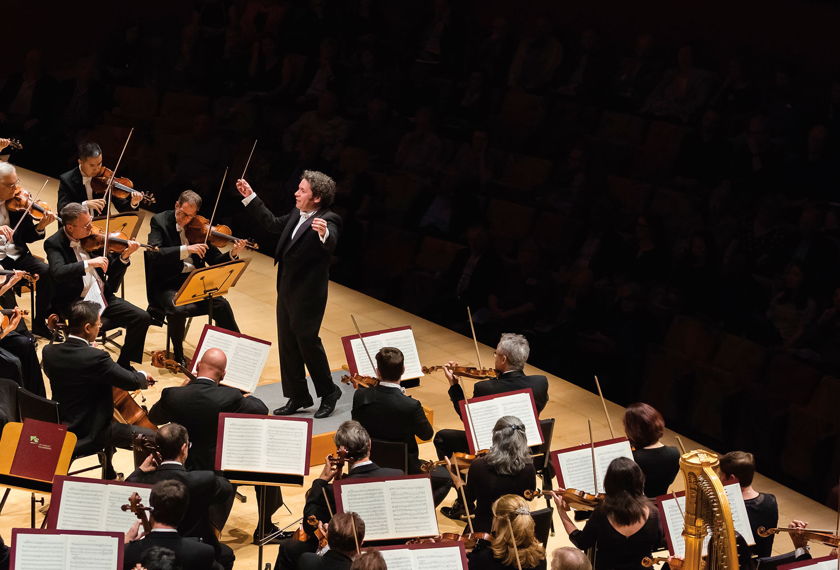 Bernstein's Mass with Dudamel
Dudamel marshals singers, choirs, dancers, a rock band and a marching band for Bernstein's Mass.
Learn More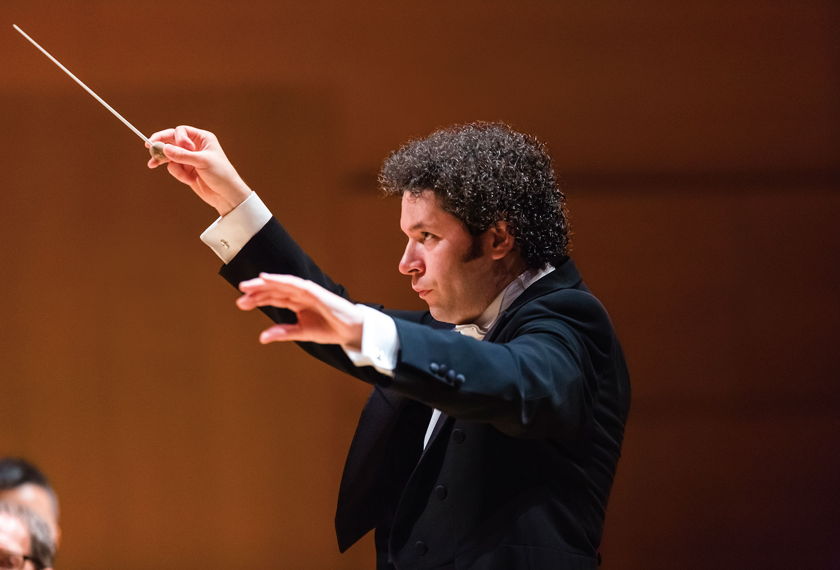 Dudamel Conducts Beethoven 9 & Bernstein
Two works for orchestra with chorus showcase musical intensity and incisive detail in an expert pairing.
Learn More