About this Performance
Prize-winning Spanish violinist María Dueñas gives the first performances of outstanding Mexican composer Gabriela Ortiz' new concerto, Altar de cuerda. The concert ends with Stravinsky's huge first hit, The Firebird, based on folktales and folk tunes from Russia.
This performance is generously supported in part by the Kohl Virtuoso Violin Fund.
See other concerts in this series
Programs, artists, dates, prices, and availability subject to change.
Enhance Your Experience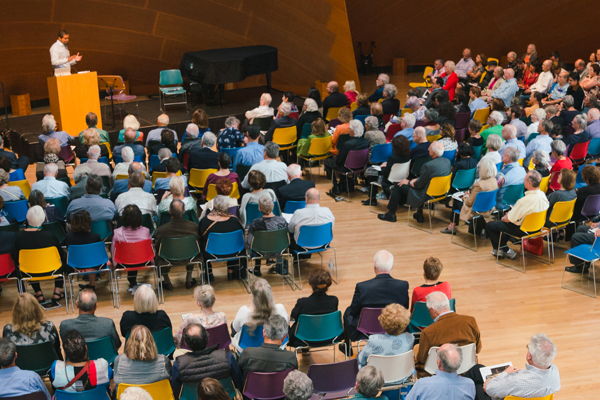 Upbeat Live with Sarah Cahill - BP Hall
Event starts at 1:00PM
Before the concert, some of the sharpest musical minds around – including members of the LA Phil – guide you through the evening's music, complete with a Q&A session for any lingering questions. This free event is held in BP Hall, accessible after your ticket is scanned.
Learn More