2019/20 Walt Disney Concert Hall
Friday Evenings 1 (FR1)
Not only does this compact and more affordable series include three dynamite programs – beginning with Gustavo Dudamel leading treasured American masterworks – but you also receive the full complement of subscriber benefits, including free exchange privileges!
Pre-Concert Event: Drinks in The Garden
Come at 6:30pm on Friday evenings before your concert, and enjoy complimentary drinks and unique views of DTLA from the Walt Disney Concert Hall Garden.
2 Events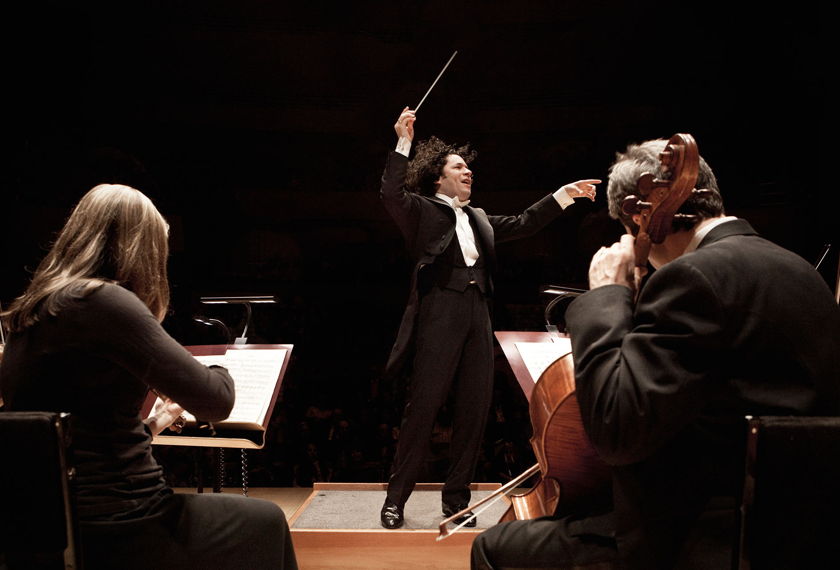 Dudamel Conducts Gershwin & Copland
Beauty and bravura by American masters.
Learn More
Program
Knoxville: Summer of 1915

Concerto in F

Intermission
Can Spring be Far Behind?
Appalachian Spring Suite
Artists
Los Angeles Philharmonic

Gustavo Dudamel,

conductor

Jean-Yves Thibaudet,

piano

Julia Bullock,

soprano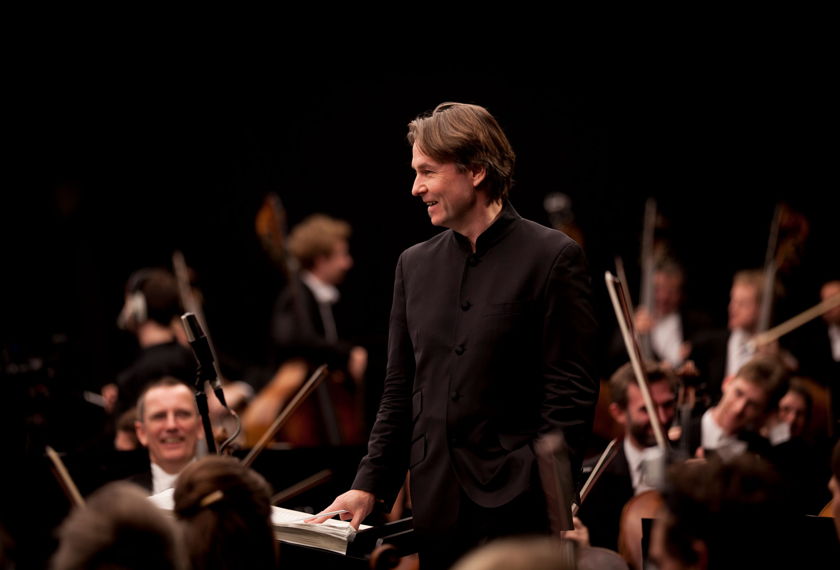 Weimar Nightfall: The Seven Deadly Sins
Vibrant musical theater from the Weimar Republic.
Learn More
Program
Murderer, Hope of Women
The Berlin Requiem
The Seven Deadly Sins
No Intermission
Artists
Los Angeles Philharmonic

Esa-Pekka Salonen,

conductor

Simon McBurney,

director

Gerard McBurney,

music consultant/dramaturge

Los Angeles Master Chorale

Grant Gershon,

artistic director

Anna Fleischle,

production designer

Will Duke,

video designer

Paul Anderson,

lighting designer

Frederick Vogler,

sound designer

Leah Hausman,

movement director/choreographer

Sasha Milavic Davies,

associate director

Hannah Whitley,

text and image consultant

Sharon Zhu,

executive producer

Nora Fischer,

soprano

Madeleine Bradbury Rance,

soprano

Alaysha Fox,

soprano

Lacey Jo Benter,

soprano

Sarah Beaty,

mezzo-soprano

Peter Hoare,

tenor

Simon Bode,

tenor

Christopher Purves,

baritone

Jarrett Ott,

baritone

Jorge Arbert,

actor

Scott Rad Brown,

actor

Jay Dunn,

actor

Chihiro Kawasaki,

actor

Brandon Mathis,

actor

Jobel Medina,

actor

Maxime Nourissat,

actor

Gabriella Schmidt,

actor