Get a guided tour of the evening's music before your concert at Upbeat Live!
Key thinkers and guest musicians – including members of the LA Phil – share their expertise and offer historical and cultural context for your program's pieces, giving you a deeper understanding of the music. This free event is held in BP Hall, accessible after your ticket is scanned.
Cost
Free to ticket holders
When
1 hour before the concert start time*
Where
BP Hall at Walt Disney Concert Hall*
*Friday matinee talks will start at 9:45AM and take place in the main auditorium
Upcoming Pre-concert Talks
OTHER WAYS TO LISTEN
Upbeat Live Podcast
UBL now with you wherever you go!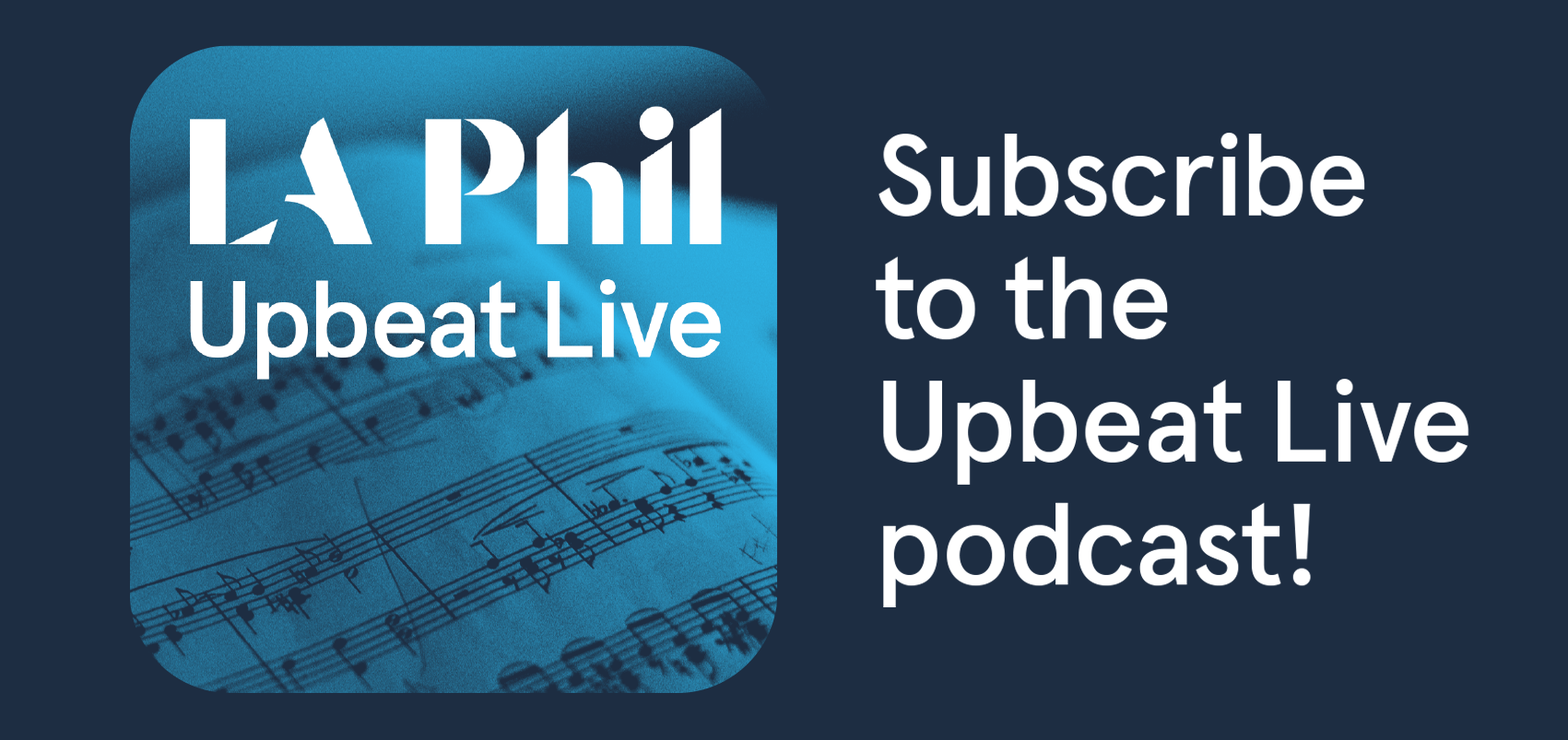 Dial in on your way to the Hall
Stuck in traffic? Dial 1 605 475 4333 on your way to the Hall, enter access code 184648 to join.*
* Dial in not available for Friday matinees. This number is not toll free, so the cost will depend on rates charged by your long distance carrier (Sprint, Verizon, AT&T, etc.) to area code 605, South Dakota. There are no additional fees. We do not require the use of any specific carrier, nor do we know what rates patrons pay on their calling plans.