Leading Rehearsals That Inspire
Jeffrey Grogan,
Director of Orchestral Activities at the Bass School of Music at Oklahoma City University; YOLA National Festival faculty
Michael Raiber,
Director of Bands, Mustang Central Middle School


MON / JULY 27 - 2:30PM PDT
This event has passed


About This Event
Teachers enter rehearsals with goals to accomplish. In addition to instrumental technique, there is repertoire to learn and performances to prepare. It is easy to lose sight of the reasons motivating our engagement with music as human beings. Rarely are these reasons cited as the primary motivation for rehearsal. We believe that every student should leave rehearsal a better musician, but more, they should leave every rehearsal inspired by their experience in ways that affect their entire lives.

This event is for…
All music teachers

How to join
This event has passed

Not registered for the YOLA at Home digital conference? Sign up today!
We'll keep you updated on upcoming events and share special content created throughout the conference.
Learn more about YOLA here
Get in contact with the team: YOLA@laphil.org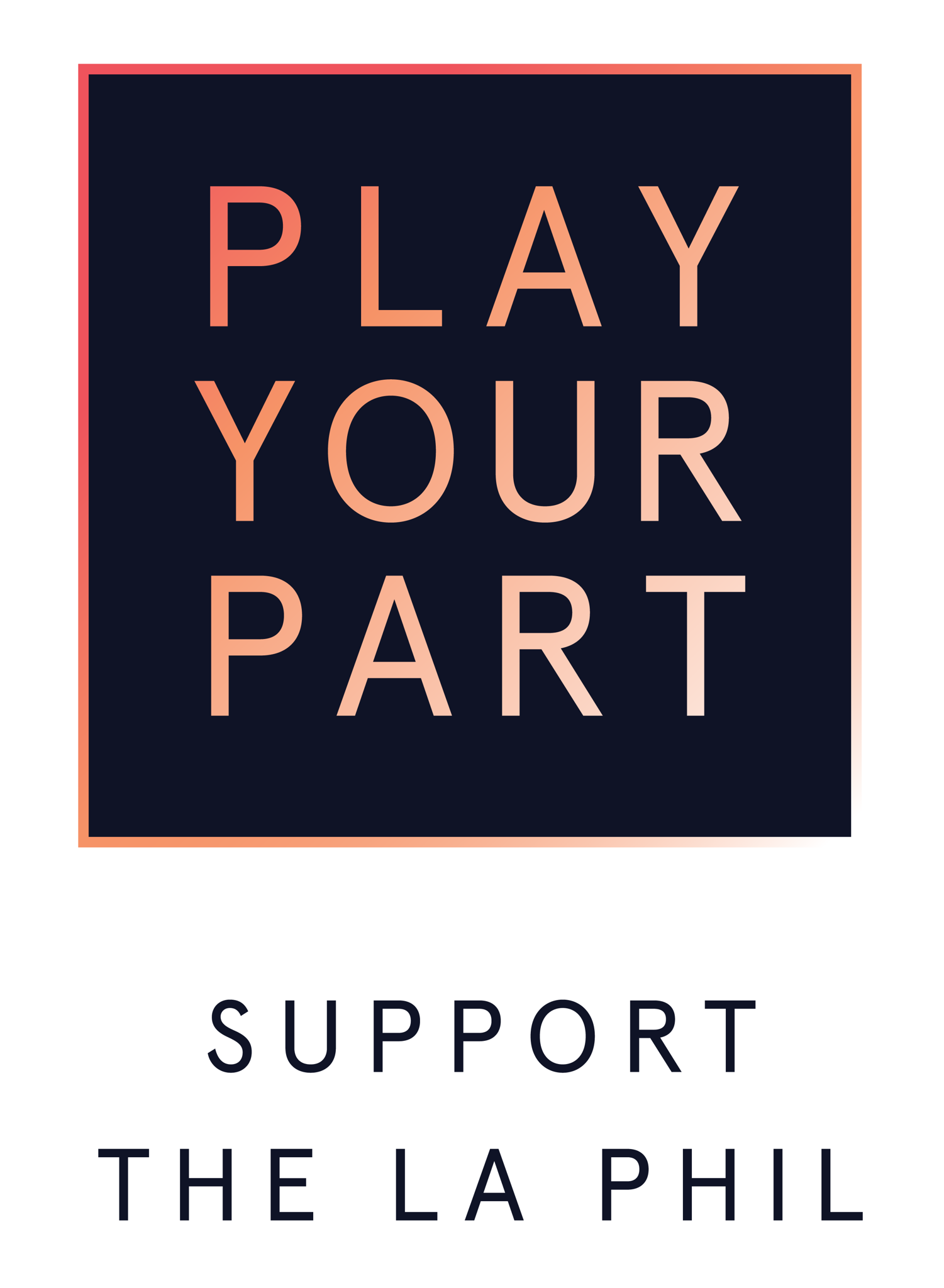 Support the LA Phil, including Learning programs and initiatives just like this!
{{text}}
{{title}}
${{ price.displayPrice }}
Give Now
Please select a donation amount. Minimum donation is $10.
If you would like to make a gift under $10 then please contact Friends of the LA Phil at 213 972 7557 or friends@laphil.org