With Classically Black, Session 2
Guests:
Clifton Joseph Guidry III, bassoonist, composer, and activist
Am're Ford, multi-instrumentalist, composer, performer, teacher, and consultant
Jasmine Daquin, oboist and founder, Black Classical Music Educators


About This Event
Join Classically Black Podcast hosts Dalanie and Katie in conversation with Clifton Joey Guidry III, Am're Ford, and Jasmine Daquin as they discuss the exciting projects they've created to disrupt the status quo in classical music, and how they see these projects creating a more inclusive and equitable future. They will explore questions of identity, culture, career pathways, and much more.

About
Classically Black Podcast
Classically Black Podcast shows listeners the world of classical music through the eyes of Dalanie and Katie: two Black classical musicians on the rise, looking to share their perspective with a new and interesting twist. Classically Black Podcast centers Black voices and challenges ideas of what the field of classical music looks like. Additionally, by including humor and references to popular culture, the hosts aim to make classical music more approachable to listeners who are not classically trained. At its core, Classically Black Podcast was created with the purpose of showing Black musicians that even in an industry that so clearly lacks diversity, they are visible and their voices matter.

This event is for…
Young musicians looking to broaden their perspective of career pathways and their support systems (parents, teachers, administrators) who want to help.

Takeaways
Explore how your background and identity are important factors that go into where you decide to study music

Insight on how to create a pathway through developing an understanding of how music from your own culture can fit in to your artistic pursuits

How to join
This event has passed

Not registered for the YOLA at Home digital conference? Sign up today!
We'll keep you updated on upcoming events and share special content being created throughout the conference.
Learn more about YOLA here
Get in contact with the team: YOLA@laphil.org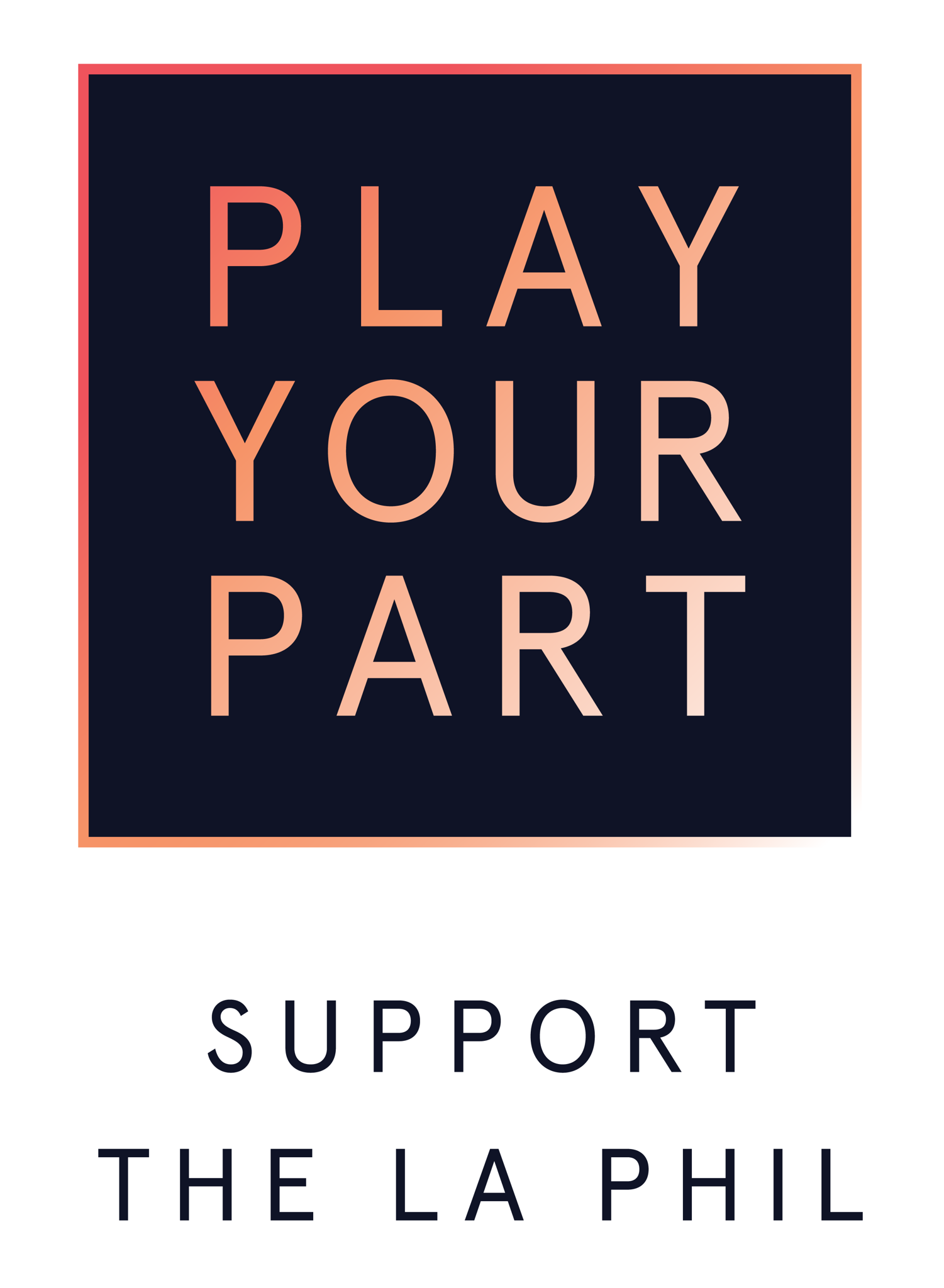 Support the LA Phil, including Learning programs and initiatives just like this!
{{text}}
{{title}}
${{ price.displayPrice }}
Give Now
Please select a donation amount. Minimum donation is $10.
If you would like to make a gift under $10 then please contact Friends of the LA Phil at 213 972 7557 or friends@laphil.org