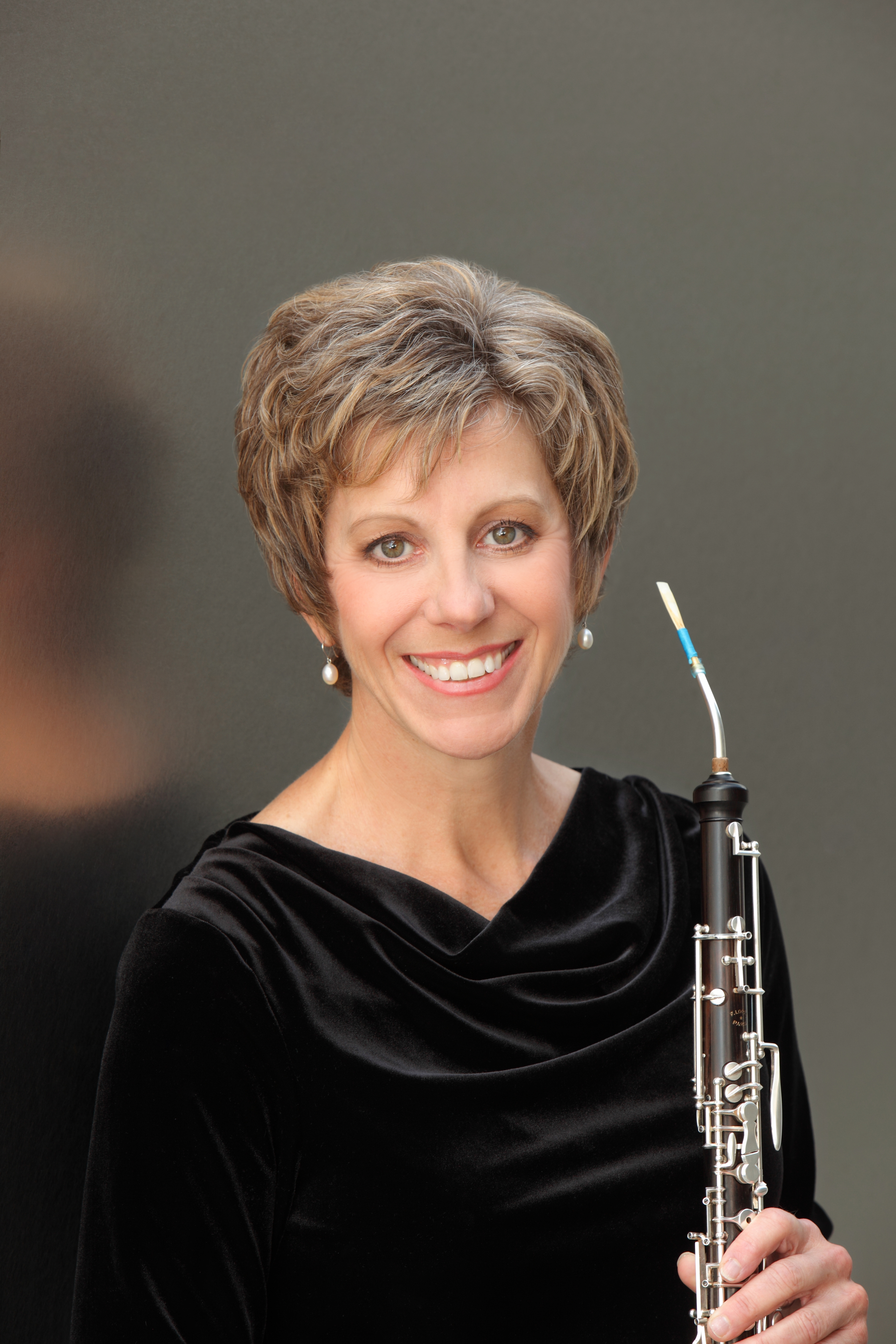 Carolyn Hove, long bio, updated 2-18
Carolyn Hove has been the solo English horn player in the Los Angeles Philharmonic Orchestra since 1988. Following her graduation from the Oberlin College Conservatory of Music, until she assumed the English horn position with the San Antonio Symphony in 1986, Ms. Hove had an active musical career in the Chicago area, where she performed with numerous ensembles and was a member of the music faculty in the preparatory department at Elmhurst College. It was at this time that she developed her enduring interest in new music as the result of her association with prestigious Contemporary Chamber Players of the University of Chicago under the direction of composer/conductor Ralph Shapey.


Ms. Hove has appeared as a soloist in many venues, including a recital on the acclaimed Dame Myra Hess Concert Series in Chicago and appearances with the La Jolla Chamber Music Society, the Los Angeles Philharmonic and many other leading ensembles. In 1993, she performed the U.S. premiere of Esa-Pekka Salonen's Second Meeting, for oboe and piano, on the Philharmonic's Green Umbrella New Music Series, with pianist Gloria Cheng. In 1995, she performed the U.S. Premiere of Salonen's Mimo II (a work derived from Second Meeting) for oboe and orchestra, with the Los Angeles Philharmonic. In Los Angeles, in March of 1999, she performed to critical acclaim, the world premiere of William Kraft's Encounters XI: The Demise of Suriyodhaya for English horn and percussion, which was followed by a repeat performance in Alice Tully Hall in Lincoln Center in New York. This work was commissioned by the Los Angeles Philharmonic and written for Ms. Hove and Raynor Carroll, the orchestra's principal percussionist. In January 2003, Ms. Hove performed the world premiere of William Kraft's Concerto for English Horn and Orchestra with the Los Angeles Philharmonic, conducted by its Music Director, Esa-Pekka Salonen. The work was commissioned by the Los Angeles Philharmonic and written expressly for Ms. Hove. In addition, she has premiered works by Gerhard Samuel, Patricia Morehead, Mark Biggam, Jeffrey Rathbun and many others.
In 1996, Crystal Records released her first solo CD entitled 20th Century Music for English Horn and Oboe, which includes the premier recording of Salonen's Second Meeting. Her second CD, entitled "Ascending to Superlatives" was released by Crystal Records in 2000 and features the English Horn in various chamber settings, including premier recordings of works by William Kraft, Gerhard Samuel, Paul Turok and others. Her third solo CD, entitled Eclecticism, was released by Crystal Records in June of 2011. It features premier recordings of works for English Horn by Beethoven, Ravel, Richard Lane, Patrician Morehead, Jeffrey Rathbun, Rolf Rudin and John Steinmetz. In September of 2016, her recording of "Chrysalis" for English Horn and piano by Alyssa Morris (Joanne Pearce Martin, piano) was released for digital download on Amazon and iTunes. She commissioned this work in 2014 and performed the premier in June 2015.
Ms. Hove maintains a busy schedule as a teacher whose activities have included Master Classes at leading music schools throughout the U.S., Europe, Asia and Canada including the Royal Academy of Music and the Guildhall School (London), the Royal Northern College of Music (U.K.), The Banff Centre (Canada), the University of Texas, Ithaca College, Roosevelt University (Chicago), the University of Southern California and Baptist University (Hong Kong).
From 2005 - 2015, Ms. Hove presented the annual summer five-day "English Horn Master Classes with Carolyn Hove," which originally took place at Brigham Young University in Provo, Utah.  In 2009, the venue was changed to Ball State University in Muncie, Indiana. In 2011, the venue was changed to the Schwob School of Music at Columbus State University in Columbus, Georgia.
On April 19, 2012, she was inducted into the "Fox Valley Arts Hall of Fame", Class of 2012.  The organization, based in Aurora, Illinois, was founded in 2001 to give public recognition to artists associated with the Fox Valley by birth, education, residence or service, who have achieved national or international acclaim and to ensure a strong cultural legacy for future generations.
Ms. Hove served on the Executive Committee of International Double Reed Society from 2002 - 2005.  She has been a frequent soloist and a clinician at numerous International Double Reed Society Annual Conferences.