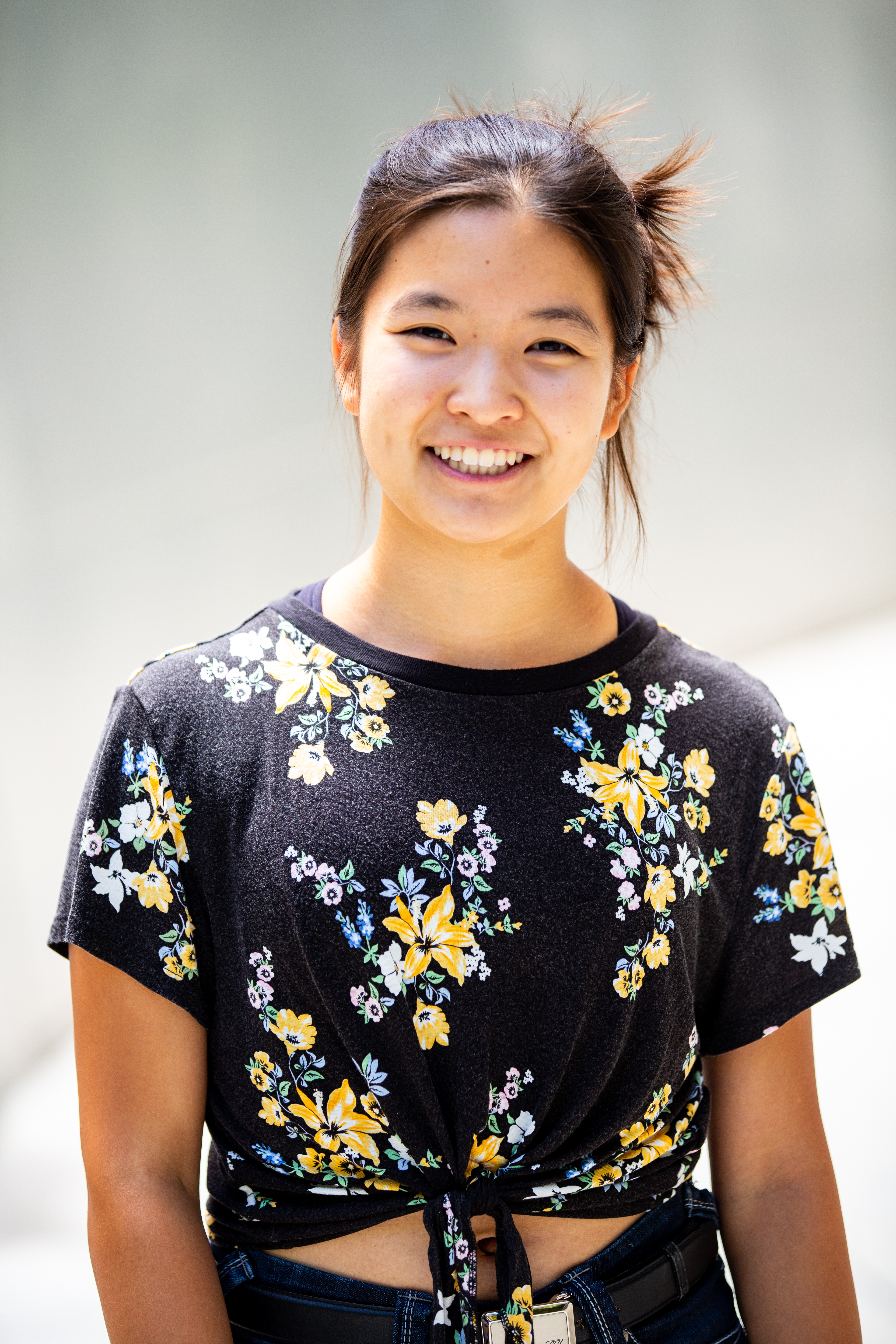 Sydney Wang (b. 2002) is an aspiring composer studying with Professor Ian Krouse of the UCLA Herb Alpert School of Music. She was in the 2017- 2018 Los Angeles Philharmonic's Nancy and Barry Sanders Composer Fellowship Program. Her works have won top prizes in national and international competitions for young composers, including the Robert Avalon International Competition and the BMI Student Composer Award. Her short orchestral piece, Moonlit River, was performed in May 2017 by the Pasadena Youth Symphony Orchestra in the Ambassador Auditorium.
Sydney was also a part of Sunset ChamberFest in June 2018, where her chamber piece, The Writing Set in Stone, was performed at USC's Cammilleri Hall. In addition, her flute and string quintet, Dances from the West Side, inspired by Leonard Bernstein's score for West Side Story, will be performed at the Pasadena Symphony's 2018 Annual Moonlight Sonata Gala in September 2018. Sydney has been playing piano since the age of four and is currently studying with Dr. Sarkis Baltaian. She has won many awards in piano competitions in Southern California, including Southern California Junior Bach Festival, Southwestern Youth Music Festival, Los Angeles Young Pianist Competition, Kathryn Gawartin Chopin Piano Competition, Glendale Piano Competition, and CAMPT Contemporary Music Competition. In addition to her solo repertoire, Sydney plays piano in the Ed and Mari Edelman Chamber Institute at the Colburn School and her piano trio group was featured in Sundays Live at LACMA (LA County Museum of Art) in 2016. Sydney also plays cello in the La Cañada High School Advanced
Orchestra. Aside from her passion for music and composition, Sydney loves playing tennis and is a member of La Cañada High School's varsity tennis team. She also enjoys reading, writing, art, and traveling around the world.