Song Cycle
Grand Avenue Lobby Installation by Chris Kallmyer
Created by artist Chris Kallmyer, Song Cycle is a kinetic sign, describing a world of music through ever-evolving poetry.
Part imagined, part remembered, and part observed, Song Cycle's text is continually inscribed and reinscribed by a 256-character split-flap sign reminiscent of the arrival and departure boards found at airports and train stations in the 20th century. The mechanical sign serves as both a musical timekeeper—a metronome setting the tempo for the evolving scores—and an indicator of travel, drawing attention to the liminality of the concert hall lobby.
Harkening back to Fluxus innovator Alison Knowles' House of Dust, a computer-generated "poem in progress," Song Cycle utilizes code-driven randomization to produce its never-ending song. The scores are a product of chance – at turns somber, mundane, poetic, and humorous.
The piece explores an inclusive definition of music encompassing both real and imagined sounds in an effort to explore Louis Armstrong's speculation that "music is life itself." Ultimately, Song Cycle asks audiences to bring the kind of attention found in the concert hall back into the world, where music is everywhere if you are present enough to hear it.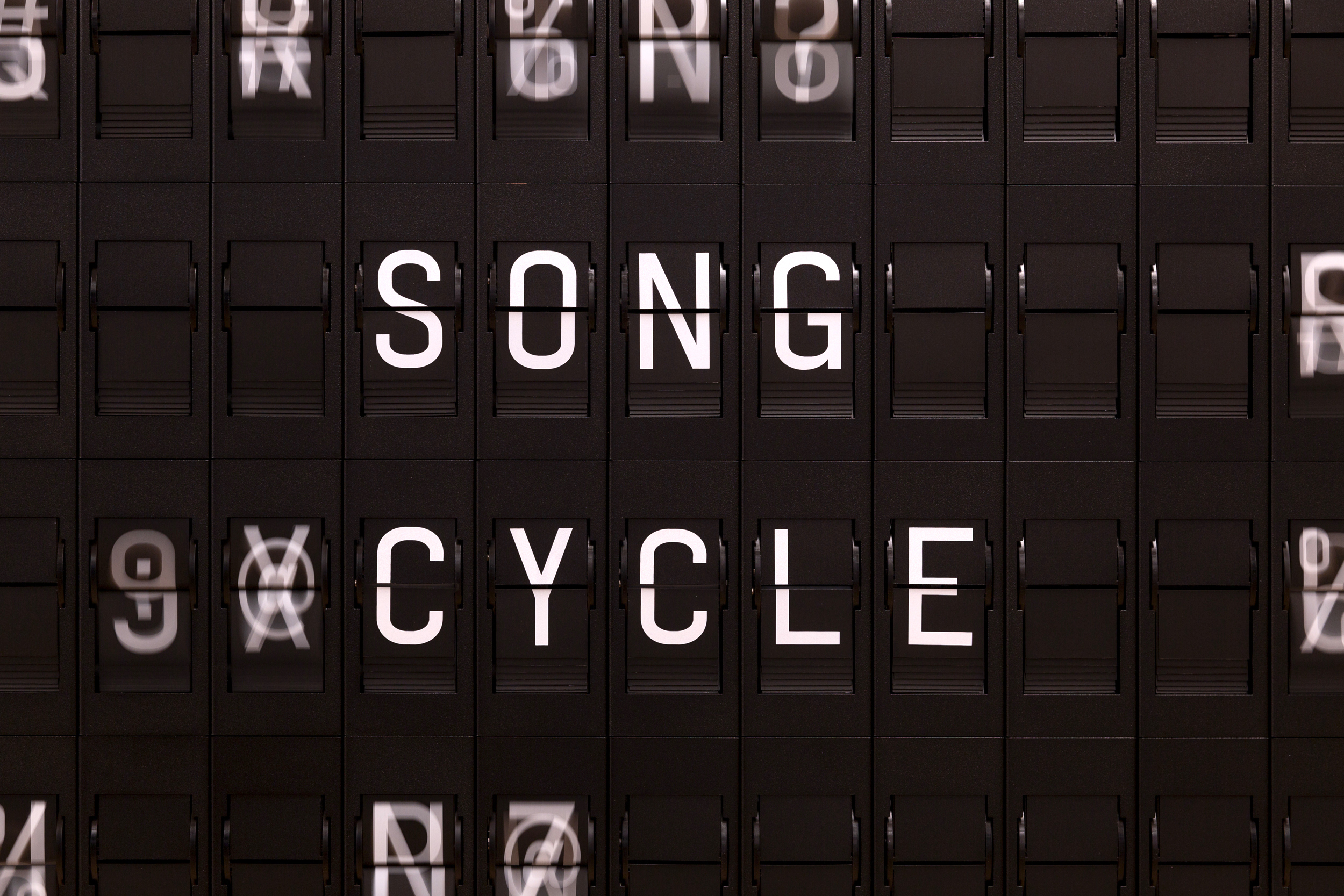 WHEN: Runs from 9am-5pm daily and one hour prior to and following performances until June 10, 2022
WHERE: Walt Disney Concert Hall's Grand Avenue Lobby (street level; just inside the main doors)
Song Cycle was commissioned by the LA Phil as part of its Homecoming celebration and Humanities program, which invites guest curators, artists, and partner organizations to reflect on the themes of the LA Phil's concert programming and contextualize it in new and unexpected ways.
The LA Phil's Humanities Programs are generously supported by Linda and David Shaheen.