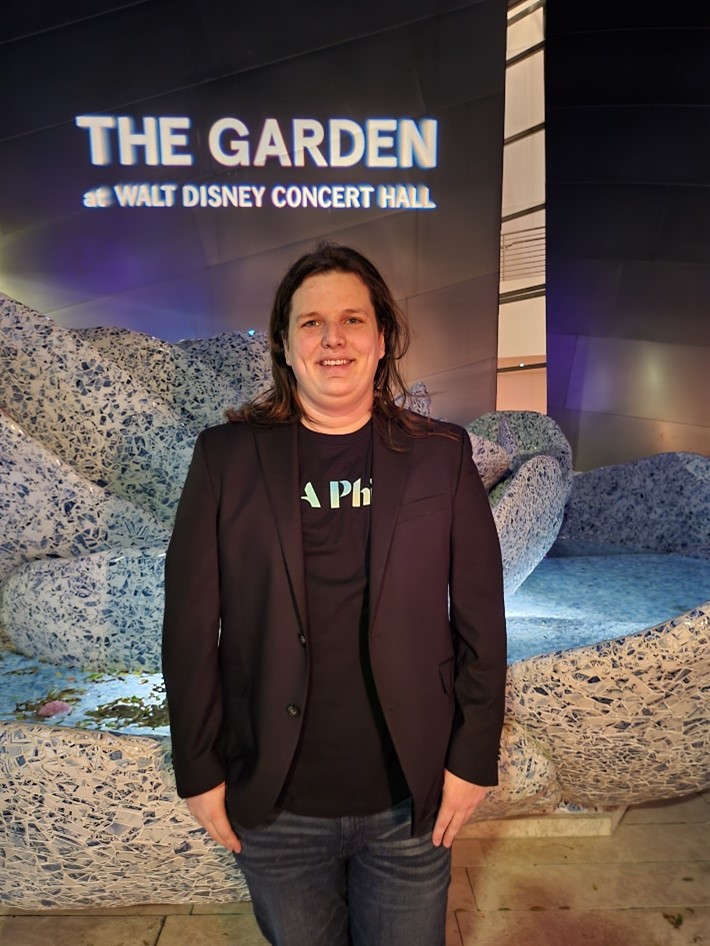 Our Friends and Patrons of the LA Phil are a community of passionate, socially conscious individuals who help our orchestra continue its tradition of bringing incredible music to our diverse city. Get to know one of our supporters, Jared Duron, as he shares a little bit about himself, including his introduction to Friends of the LA Phil.
What was your first LA Phil experience? Tell us more about how you became a member of Friends of the LA Phil.
My first visit to Walt Disney Concert Hall was only a few years ago. I was invited by my piano teacher, Natalie Ross, to a Music 101 lecture given by Alan Chapman. I fell in love with the place. A few months after that she invited me to an LA Phil rehearsal, and that's when I fell in love with the orchestra. I realized that I was missing out on one of the best things about living in LA, and that night I became a subscriber. Since then, the LA Phil has expanded my appreciation for all types of music. I believe they have had a positive impact on my life and a positive impact on our city.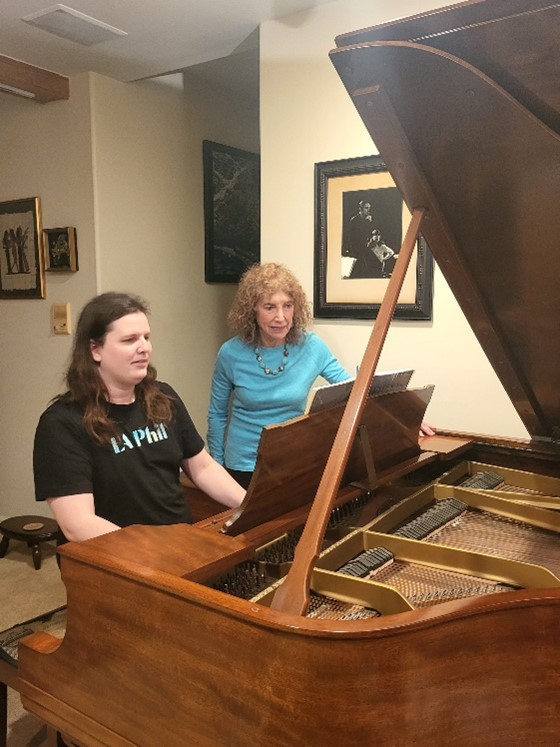 Do you have a favorite piece of music?
Currently, it's Sergei Prokofiev's Toccata in D minor, but it changes frequently. The LA Phil has exposed me to many musical works that I was unaware of, and the more I discover, the more "favorite pieces" I'll have.
What do you do for work?
I'm the Head of IT for a small group of charter schools in the San Fernando Valley.
What has been your favorite LA Phil experience?
Homecoming on October 9, 2021. Coming back after the long hiatus of concerts, seeing the concert hall full of people, hearing live music again. It was truly a magical night.
If you could see any artist perform with the LA Phil, who would it be?
I have seen Yuja Wang perform solo at Walt Disney Concert Hall multiple times, but I would absolutely love to see her perform alongside Gustavo Dudamel and the LA Phil.
What are your favorite Friends of the LA Phil benefits?
I absolutely love the invited rehearsals and special donor events. I recently attended an amazing Meet the Musicians event where I learned more about the members of the orchestra and their thoughts as they perform on stage. It was a wonderful opportunity to see that side of some LA Phil musicians.
What do you hope to see in the future of the LA Phil?
I hope that the worst of this pandemic is behind us, and the LA Phil can continue their season uninterrupted. Oh, and more CODA events, those are always a blast.