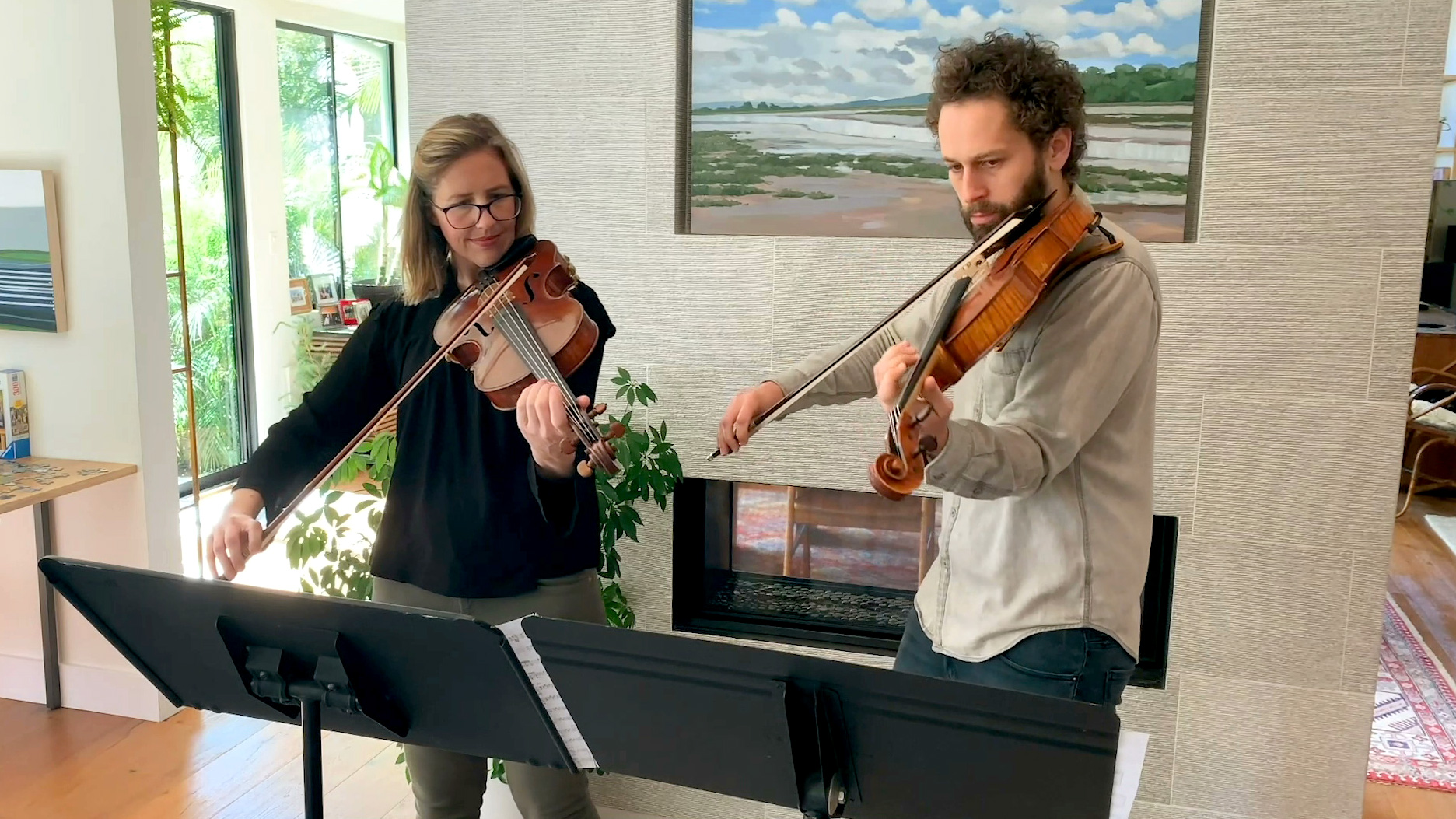 In the latest LA Phil Home Recital video, viola Dana Lawson switches things up, accompanying Assistant Principal Viola Ben Ullery on the piano for the "Andante un poco Adagio" from Johannes Brahms' Viola Sonata No. 1 in F minor, plus the two team up for Frank Bridge's Lament for Two Violas. Watch this intimate recital above!
Get Watch & Listen Updates
Join the Watch & Listen newsletter list!