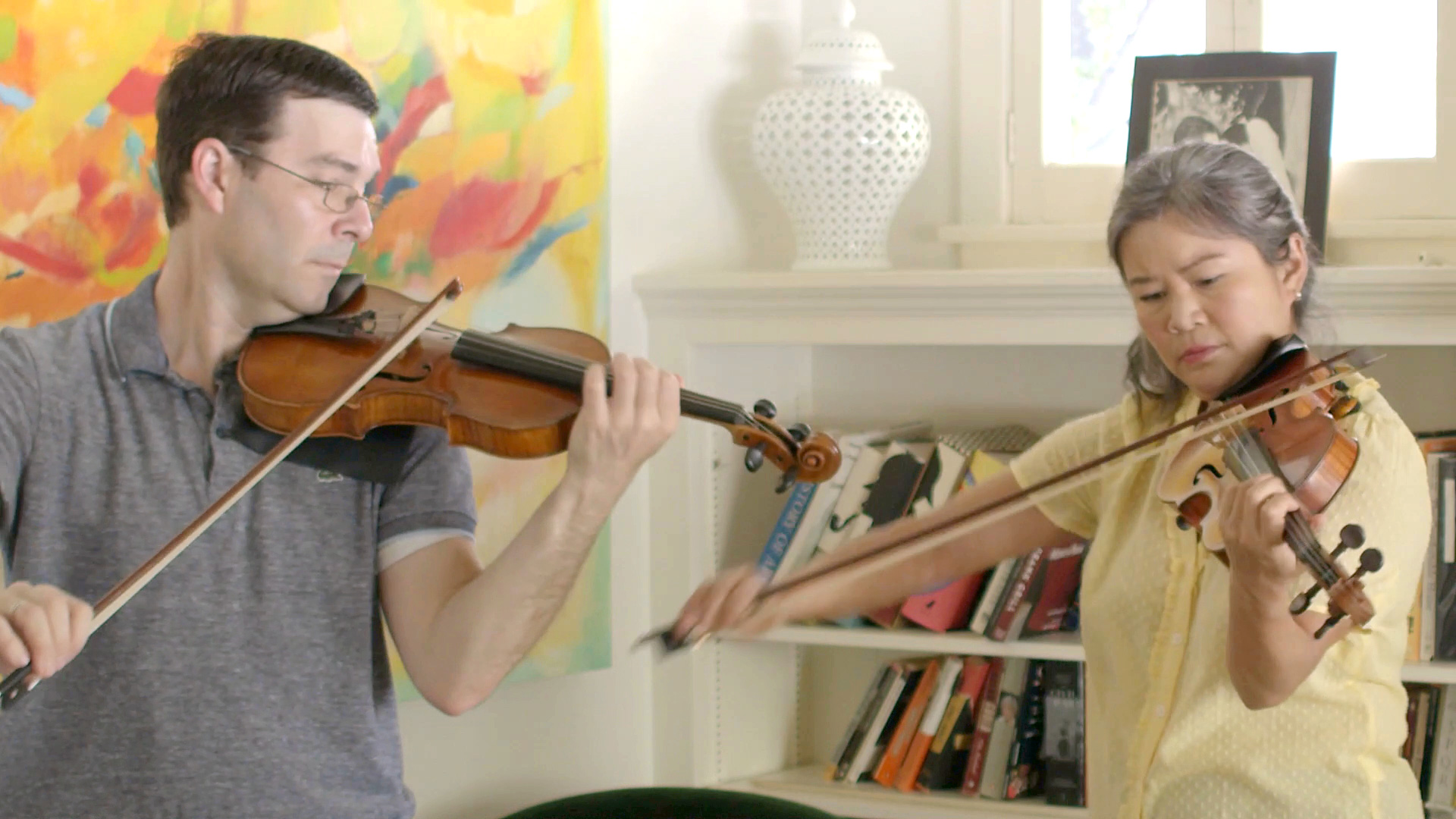 LA Phil First Associate Concertmaster Nathan Cole and Assistant Concertmaster Akiko Tarumoto aren't just colleagues in the first violin section – the married couple are also Stand Partners for Life, as the title of their podcast puts it. Playing in their home, they present two Etudes-Caprices by Henryk Wieniawski, a pair of pieces they've never before performed for an audience. Click above to watch.
Get Watch & Listen Updates
Join the Watch & Listen Newsletter list!