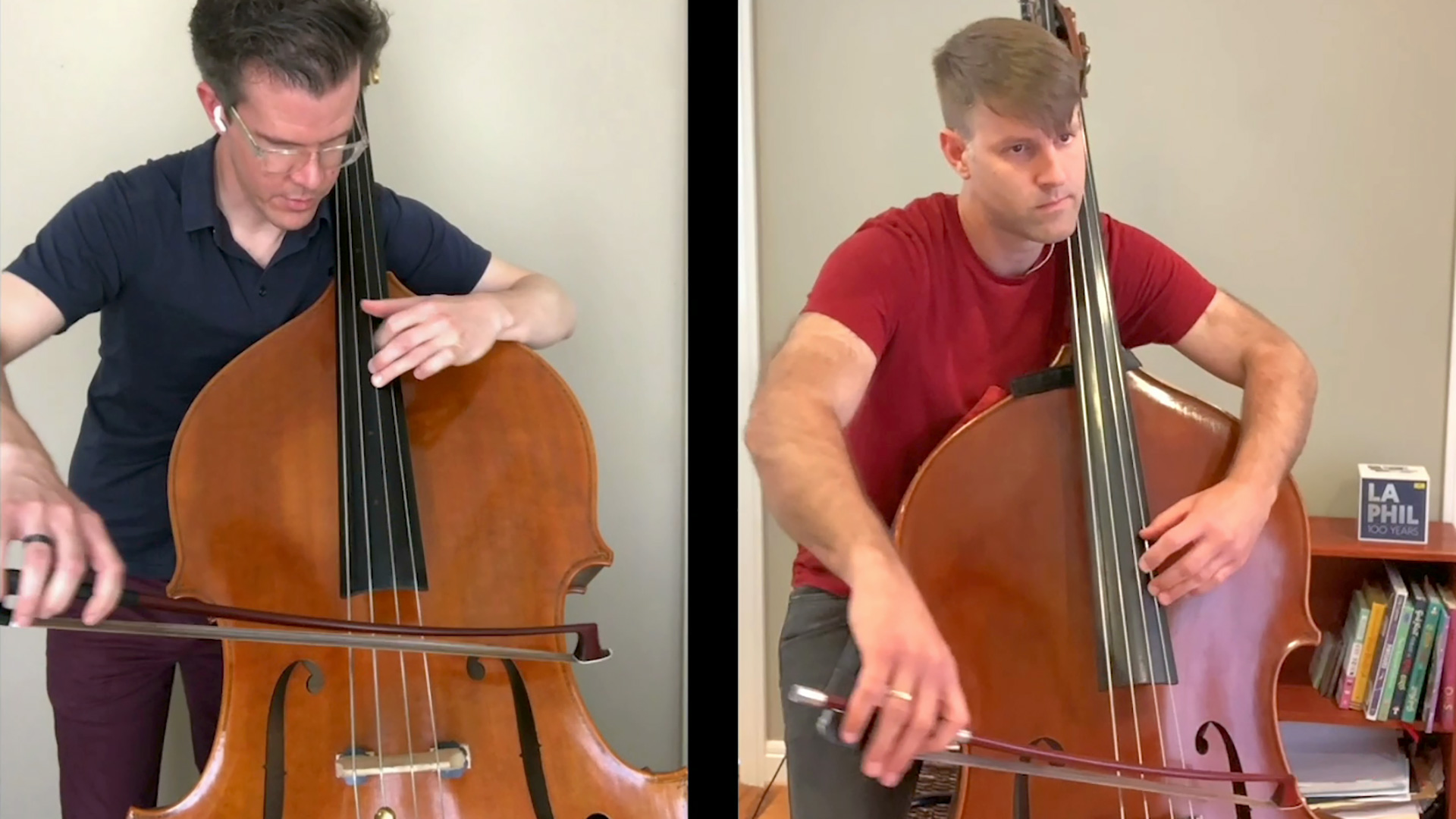 Edgar Meyer's Canon was originally composed by the celebrated bassist for his instrument and banjo. LA Phil bass Ted Botsford doubled it up, arranging Meyer's piece for himself and bass Jory Herman. Watch as they partner up with a remote performance of this beautiful work.
Get Watch & Listen Updates
Join the Watch & Listen newsletter list!