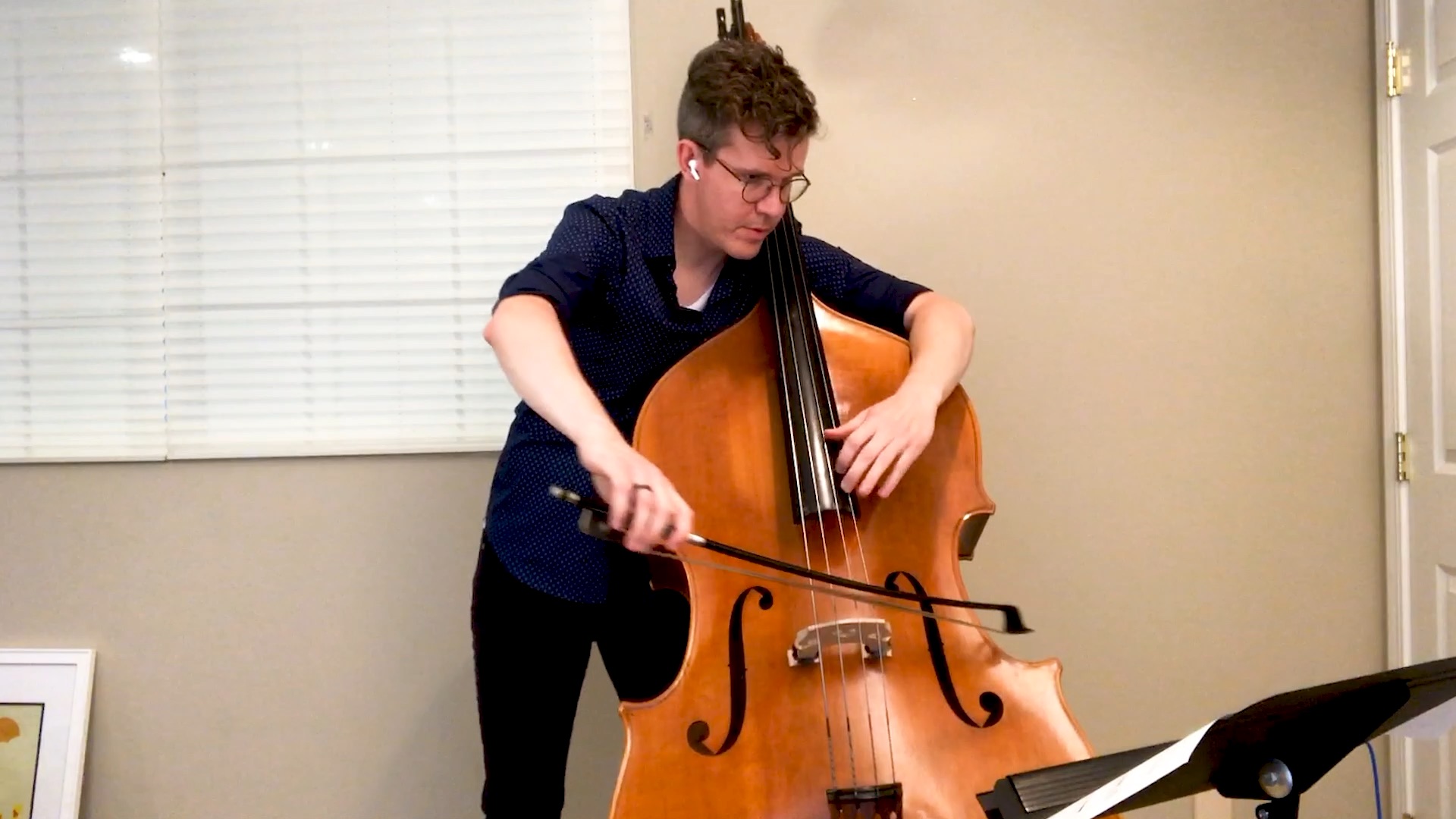 In the LA Phil's National Composers Intensive, new music composers and performers guide a group of emerging U.S. composers through the process of creating new work, from genesis to performance.
Note from the composer
for social media is an explosive, frenetic, raucous, and at times abruptly intimate exploration of starkly contrasting materials, juxtaposing and combining extreme cacophonous virtuosity and genuine faltering vulnerability, catalyzed and further intensified by the work's compressed and highly compact time scale and frame – an intentional consequence of the piece being crafted specifically to be premiered online and to live primarily on social media.
Acoustic performance, fixed media, and live electronics intertwine and reinforce one another to create powerful jarring gestures as well as to signify the return of glistening respites while collectively relishing in and magnifying the irregular, dynamic, malleable, and unstable nature of the materials and phenomena that constitute the work's core.
Get Watch & Listen Updates
Join the Watch & Listen newsletter list!