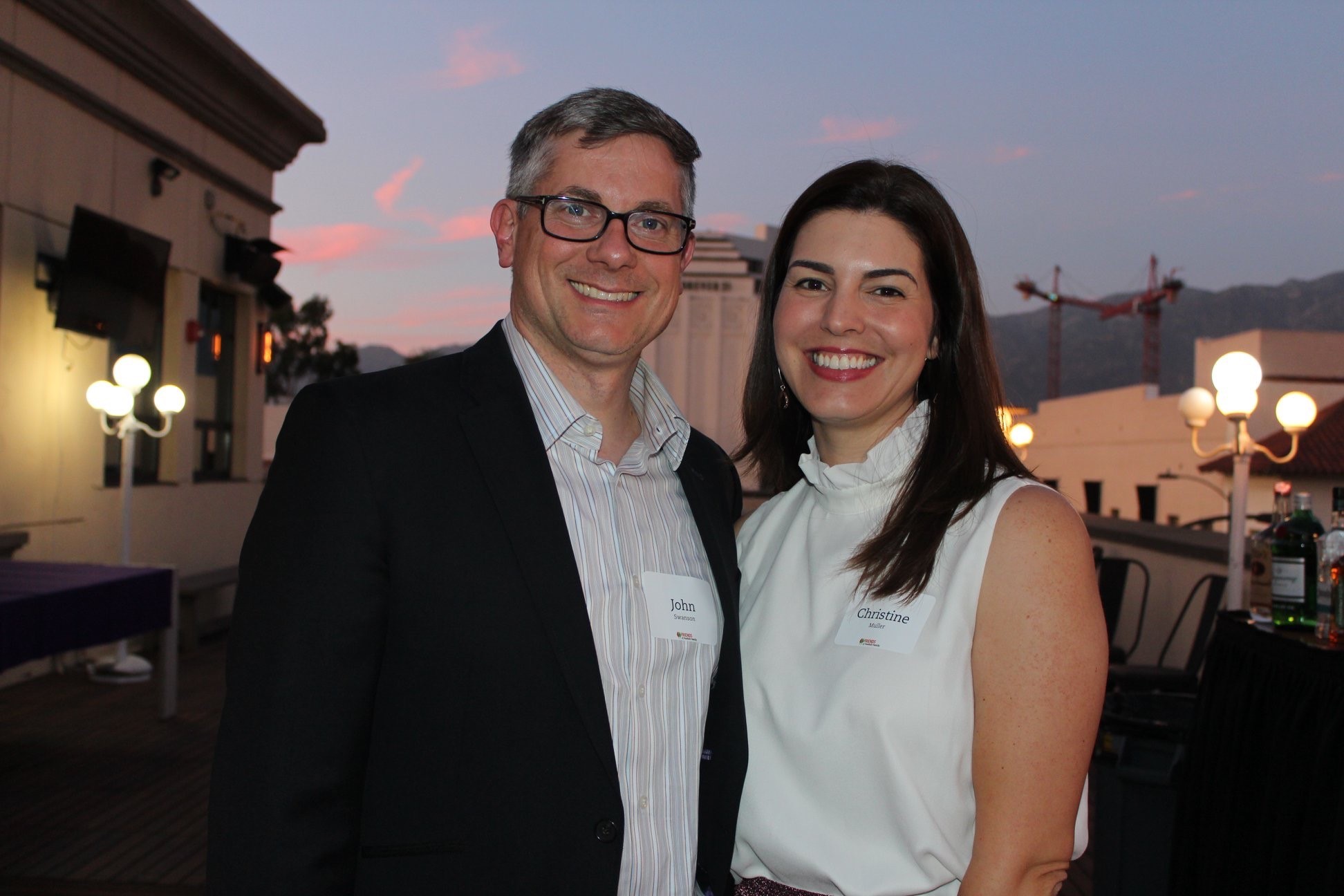 Our Friends and Patrons of the LA Phil are a community of passionate, socially conscious individuals who help our orchestra continue its tradition of bringing incredible music to our diverse city. Get to know one of our supporters, Christine Muller, as she shares a little bit about herself, including her favorite pieces of music and some of her unique LA Phil experiences.
What was your first LA Phil experience?
I grew up in Houston, but we came out to California when I was ten years old and we saw a Tchaikovsky program at the Hollywood Bowl—and I remember there were fireworks! We sat way up in the benches. I remember feeling so taken away because I'd never seen an outdoor venue like that. And fireworks with classical music was so unexpected. It made such an impact.
Did you grow up attending classical performances?
I did! My dad got us a subscription to the Houston Symphony, which we had for a while, as well as the Houston Grand Opera, and the Alley Theatre. He made it a point to expose us to the arts in general. I remember the Pops series the Houston Symphony does and those were my favorite.
Do you have a favorite piece of music?
I have a few—I really like "Carnival of the Animals" which I listened to over and over again when my kids were very young, and they really enjoyed it. I'm also a fan of anything Copland does—"The Common Man," and "Rodeo"—those are my favorites.
What do you do for work?
I work in commercial real estate. I'm a property manager.
What has been your favorite LA Phil experience?
I've really enjoyed Meet the Musicians, where there's an LA Phil panel—those have been really informative. I remember one with a stage manager and an oboe player. I never really knew about reeds! I was amazed at how many times they have to swap it out just during one concert! I also really like Subscriber Appreciation Day because I can take my kids, and they get to do hands-on activities. My daughter wanted to take ukulele classes afterword.
What are your favorite Friends of the LA Phil benefits?
Valet parking is not anything to laugh at! That's amazing. Every time I take friends, they're always impressed. And my connection with Chelsea, the Annual Fund Officer, makes things super easy. She's so friendly and helps me navigate what I should be paying attention to. She was the one that first mentioned the Centennial season and so I made a point to look at the calendar and attend concerts at Walt Disney Concert Hall, since we usually just visit the Hollywood Bowl. I think it's the personal touches I like most.
Why do you support the LA Phil?
We generally try to support organizations that have a youth aspect to them. YOLA really spoke to us since we have kids and they are fortunate enough to have music at school and we supplement that with piano lessons, since we're able to. We also support Kidspace Children's Museum in Pasadena and Foothill Family which offers mental illness services for the 0-5 age bracket which gets missed by the State for funding. When we're lending our support to organizations, we ask, "how can we make an impact on someone else's life?"
What makes the LA Phil unique?
The sheer size of it—it's one of the largest organizations that I've seen. And the fact that the LA Phil gives back a lot; it's nice to see that they do so much for the community.