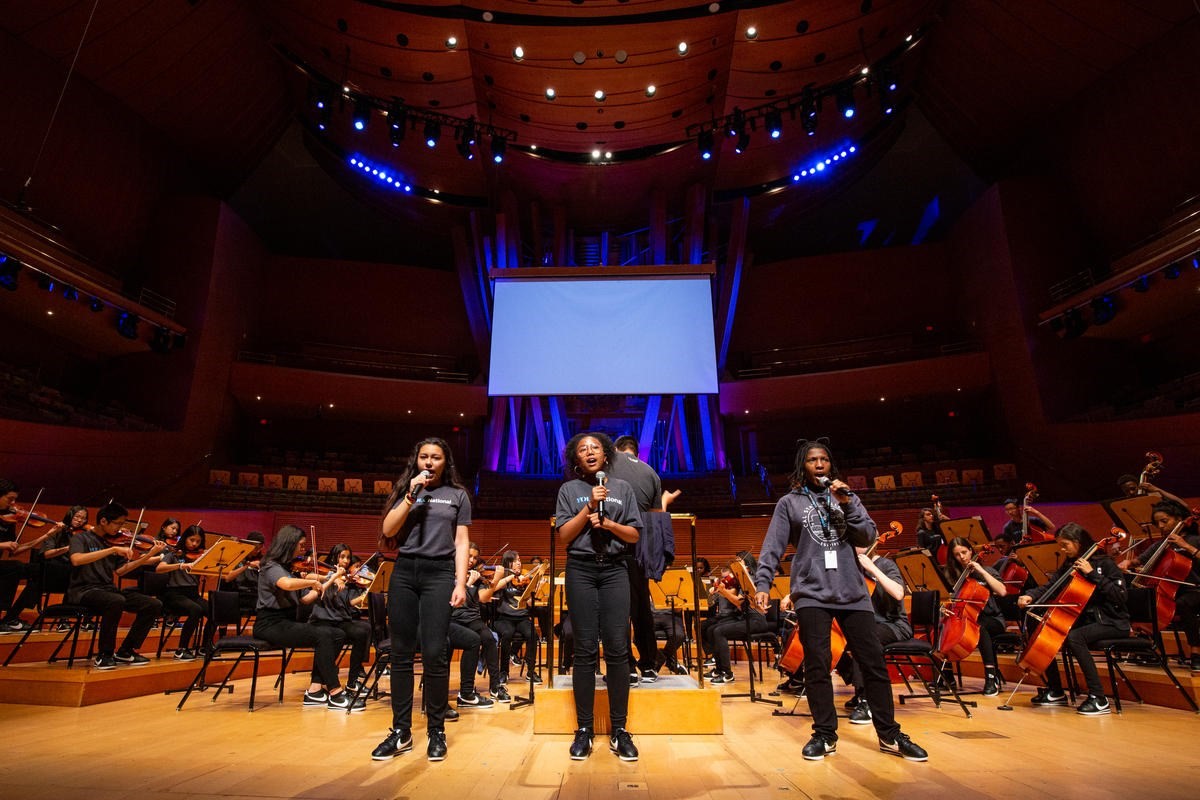 As a valued Friend of the LA Phil, your gift makes a significant impact on everything we do at the LA Phil. The following feature is a highlight of what your generosity helps to accomplish. Thank you!
YOLA & YOLA National
YOLA National programs bring together young musicians, teaching artists, program administrators, and other stakeholders who believe that music education has a powerful role to play in youth and community development. Designed to respond to the changing needs of the field, YOLA National offers an ever-growing number of opportunities for participants to learn from and create community with one another. Through this work, the LA Phil aims to empower young people from populations that have been historically excluded from intensive music training and foster a dialogue among practitioners that will help shape the future of the field.
Read on for descriptions and photos of three YOLA National programs—YOLA National Festival, Symposium, and Institute.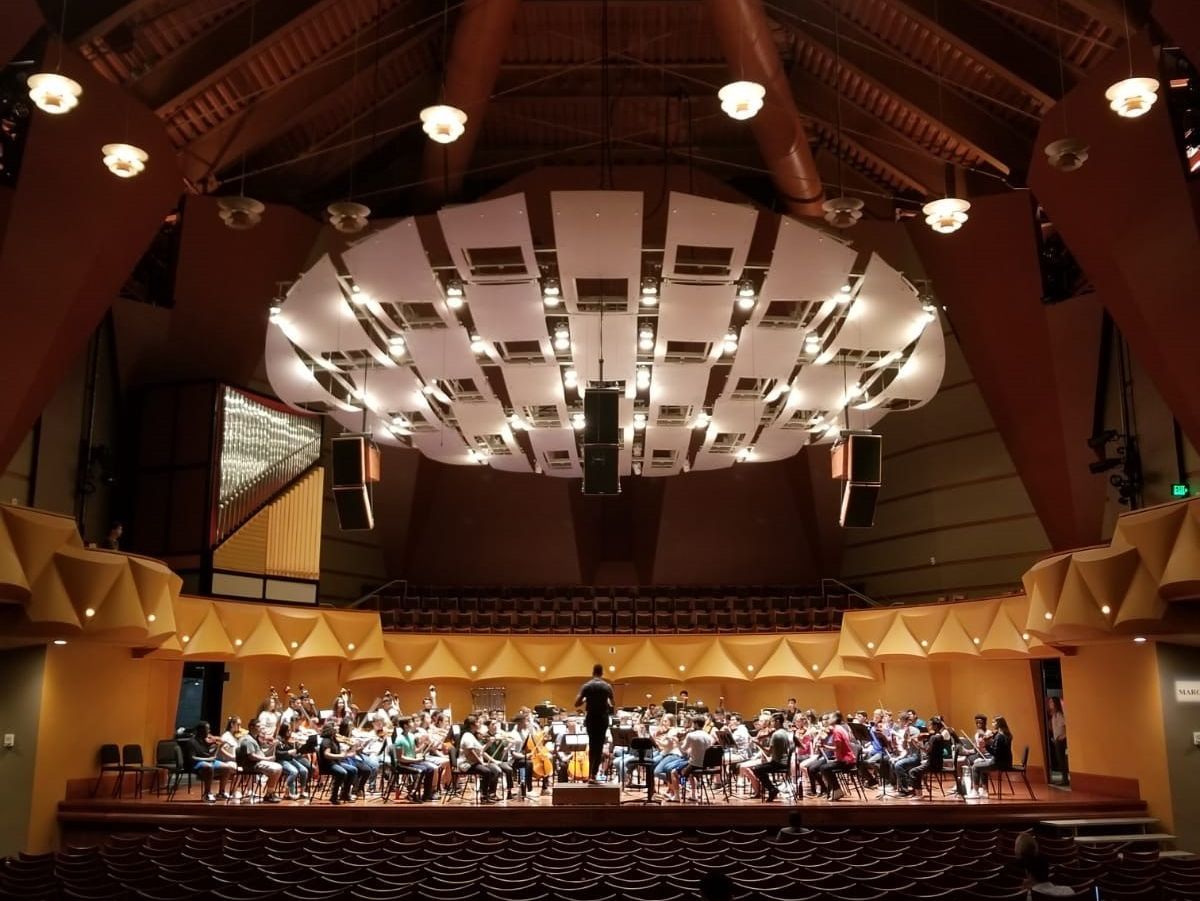 The YOLA National Festival took place this past summer from July 16-28, with rehearsals and lessons taking place on campus at California State University, Fullerton and featuring a culminating performance at Walt Disney Concert Hall led by LA Phil Music & Artistic Director Gustavo Dudamel and conductors Roderick Cox and Soo Han. The Festival brought together 144 young musicians aged 12-18 from El Sistema-inspired programs nationwide from 22 states from New York to Alaska providing them with world-class music instruction and mentorship from 21 faculty members from schools from Johns Hopkins Preparatory in Baltimore to local YOLA programs. As with all YOLA programs, YOLA National, including travel, lodging, and all instruction, is entirely free for all participants.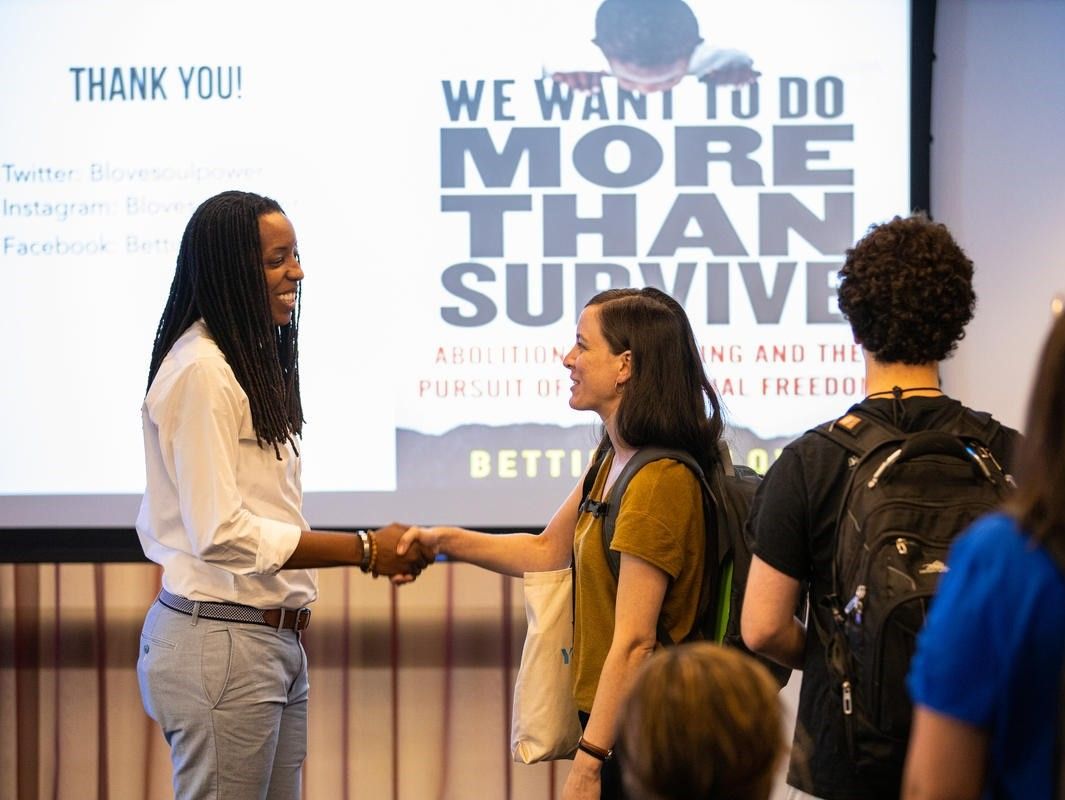 The YOLA National Symposium overlapped the Festival, taking place from July 24-27. Educators, administrators, and advocates in both Sistema-inspired programs and those similarly invested in the values described above gathered in downtown Los Angeles to share best practices, network with their peers, and explore the challenges and opportunities of empowering young people and communities through music. There were 242 participants from 84 programs, 28 states, and locations in the United Kingdom and Canada. The Symposium's theme was Empowering Youth, Building Community and programs centered on the role of power as it textures works in classrooms, programs, and communities.
The YOLA National Institute—now in its inaugural year!—offers free in-depth training to 22 students from across the US interested in pursuing a career in the field of music. The Institute included additional activities during the YOLA National Festival, along with a performance at the Hollywood Bowl led by Gustavo Dudamel and joining the LA Phil's tour to Edinburgh, Scotland directly following the Festival from July 31-August 5. The Institute will offer ongoing support throughout the course of the 2019/20 academic year, such as mentorship on college applications and career pathways, private instruction, chamber music coaching, travel opportunities, and financial support for college.
Beyond the incredible YOLA National Festival and Symposium, an additional 32 YOLA students sharpened their talents by taking part in a variety of summer festivals and institutes including Interlochen, Boston University Tanglewood Institute, and the New England Conservatory Summer Institute. Donor support allowed the LA Phil to remove the barrier of accessibility for these life-changing opportunities by covering student costs including travel, incidentals, and full or partial tuition.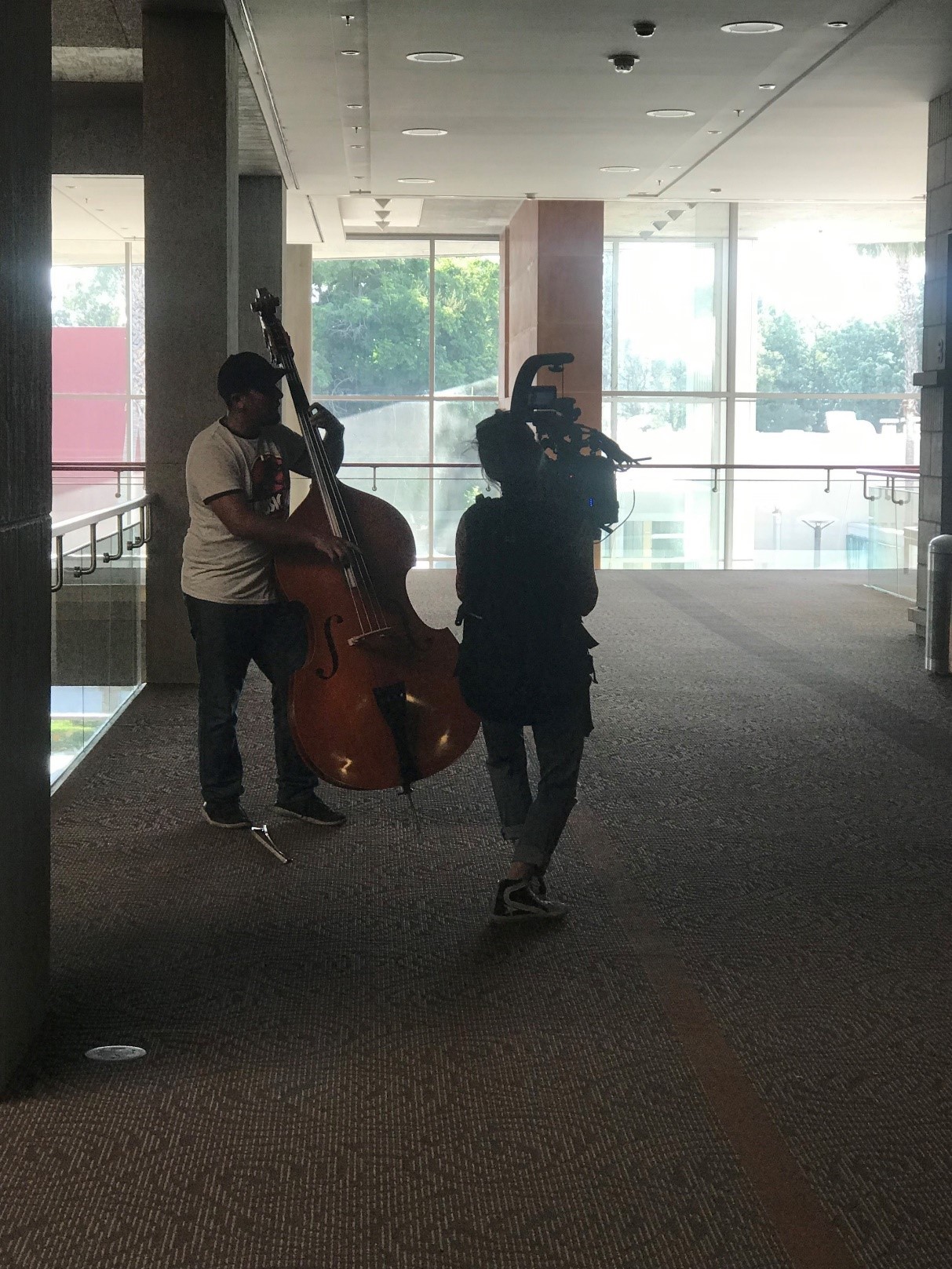 Bassist Pablo Camacho, 18, of the Miami Music Project, participated in all elements of YOLA National: "Thanks to YOLA I'm out here." Pablo, whose father is also a bass player and first inspired his playing, teaches and plays music of every genre. "Think about it, what genre of music doesn't have a bass -- all the opportunities I've had with this instrument; it's been phenomenal."