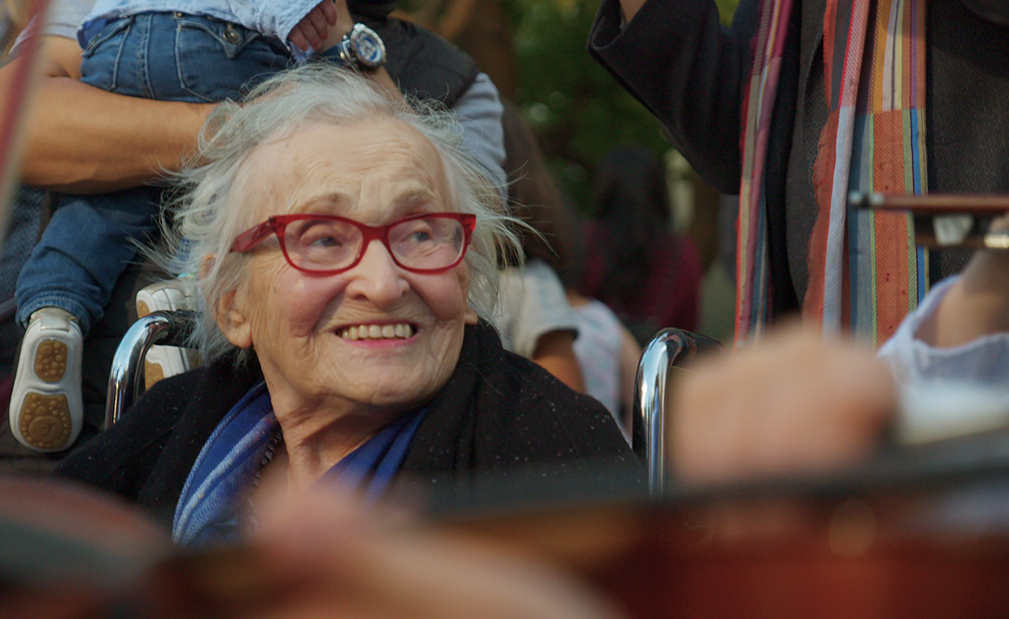 The migration of artists and intellectuals from Europe to Los Angeles during World War II is well known. Stravinsky, Schoenberg, Rachmaninoff, Bertolt Brecht, Heinrich Mann, Theodor Adorno, Thomas Mann – all of them moved to California and made a salon under the palm trees and among the Hollywood Hills.
But of course, musicians and writers weren't the only European refugees who came to Los Angeles and found solace in culture. Gertrude "Trudy" Lehrer was born in Vienna in 1919, and she came of age going to the opera house, where she and her friends would crowd the standing-room-only sections. When Hitler came to power, she was able to leave the country and made her way to L.A. She didn't know anyone in Los Angeles, but she managed to put together a few odd jobs – including work as a fan girl in Aïda on the Hollywood Bowl stage.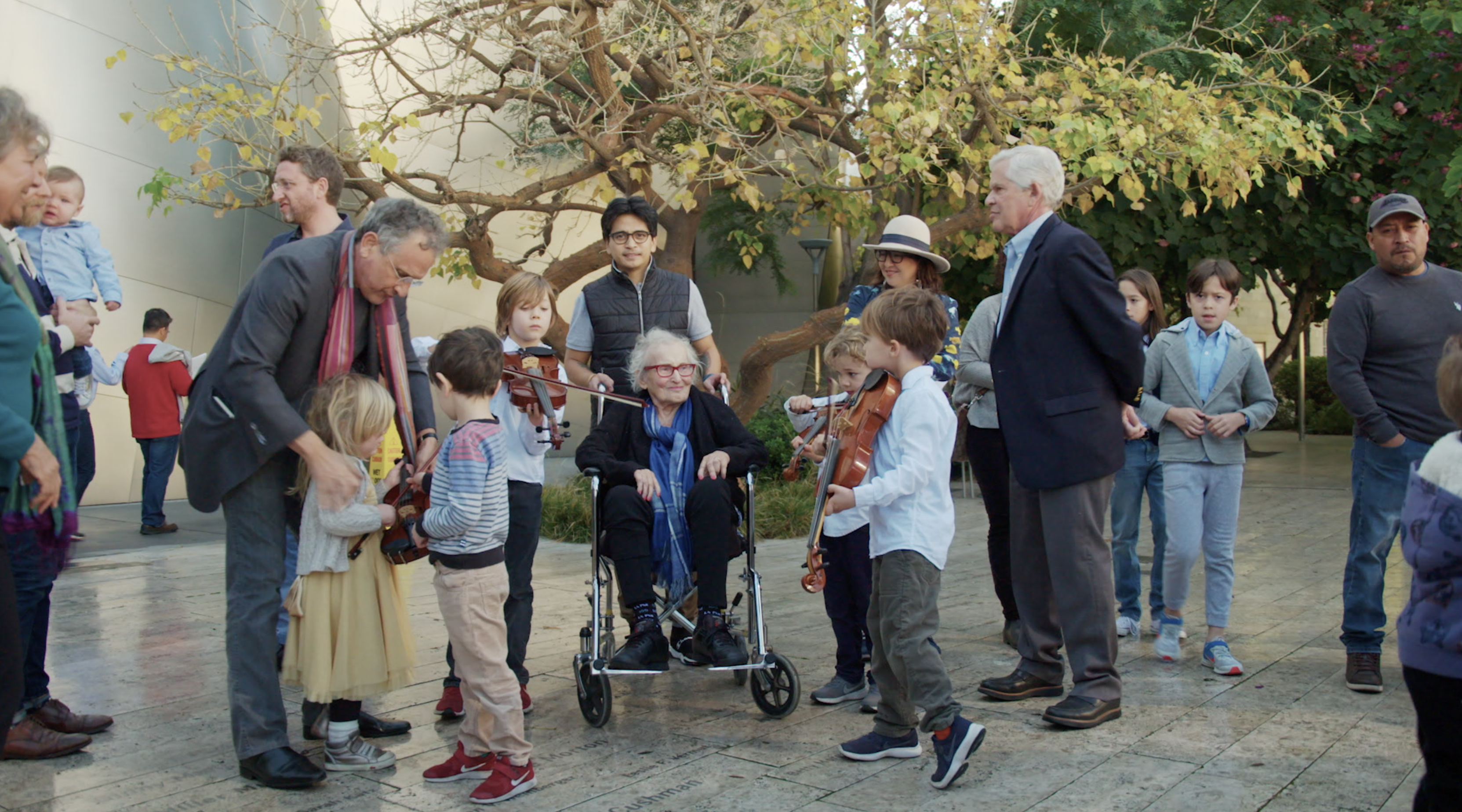 Trudy settled into life in Los Angeles, eventually meeting and marrying Irving Lehrer and settling in Los Feliz. There, they harbored her German-speaking refugee parents and raised a family of their own – a girl named Shelah and two boys named Michael and David. The family celebrated Shabbat every Friday night at her table. Together, they'd go to Los Angeles Philharmonic concerts at the Dorothy Chandler Pavilion and the Hollywood Bowl, and later at Walt Disney Concert Hall.
Now 100 years old, Trudy still goes to LA Phil concerts, and music is central to her life and that of her family. Those three children have produced 11 grandchildren and 20 great-grandchildren, all of whom go to concerts together.
Click here to read the full story.
• • •
How to Donate Tickets
As a non-profit institution, the LA Phil relies on both ticket sales and contributions from generous supporters to sustain our work both on stage and in the community. While canceling performances is the right decision for the well-being of our city, musicians, and staff, it has made support through donations even more vital. If you are able, please consider donating (in part or full) the value of your tickets and know that by doing so you are helping us continue to impact lives through our music and education programs.