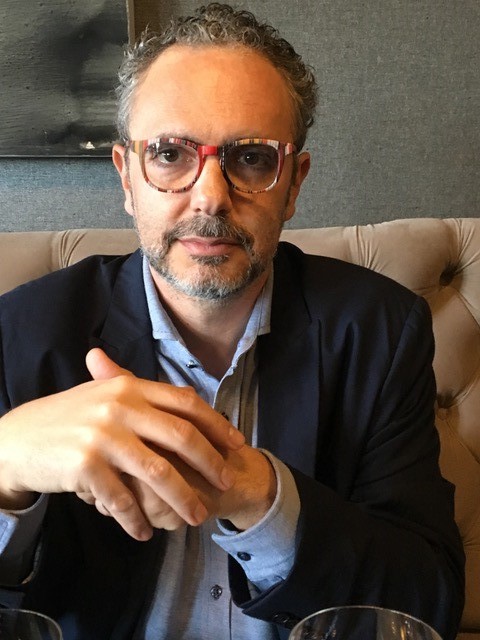 Our Friends and Patrons of the LA Phil are a community of passionate, socially conscious individuals who help our orchestra continue its tradition of bringing incredible music to our diverse city. Get to know one of our supporters, Ernesto Rocco, as he shares a little bit about himself, including his long history with the Hollywood Bowl and his favorite Friends benefits.
Do you remember your first LA Phil experience?
Yes, it was at the Hollywood Bowl. I visited the Bowl about 35 years ago for the first time when I visited Los Angeles, but it was just during the day and not to see a performance. It always stuck in my mind that from the top level of the Bowl you can see the Hollywood sign. So, when I moved here, one of the first things I did in the summer was get tickets to a Hollywood Bowl performance and listen to the LA Phil.
It's incredible to see how much you learn just by going. We arrive in line when the doors open so we can get a nice picnic table at the top, and in an hour, there are so many people who've showed up and all the tables are taken. Someone will say, "Oh, there are no tables?" Yeah, there are no tables!
What are your favorite Friends of the LA Phil benefits?
I really like the Artist Salons. We went to one with Ailyn Pérez, and she's fantastic. Seeing someone who conducts while playing the piano is something amazing. We went to a Meet the Musicians at the Hollywood Bowl, and that was really nice. It's nice to come to Invitational Rehearsals and then see the performance in the evening.
Why do you choose to support the LA Phil philanthropically?
You have to decide where you're putting your dollars to best use. We support all Music Center venues. If there weren't philanthropists supporting it, these events wouldn't exist, and I think the next generation needs to keep attending these performances. It's a part of who we are, and we believe, for a better country, that we need to have the arts.
Did you always attend performing arts events?
My father had a policy that he would pay for any type of performing arts event we wanted to attend — anywhere we wanted. We actually keep a family trust so all of the grandchildren and great-grandchildren can attend performances.
Can you tell us a little about your career?
I moved to America about 27 years ago. I was raised in Brazil, and I came here to study my post-graduate degree. I started working in international sales and marketing. I had a division of an international sales company for about seven years, and then I stopped to focus on my own investments.
Do you have any favorite pieces of music or musicians?
Anything that moves, that is different, or adapted, we're more interested in. I mean, we've seen phenomenal classical performances, and yes, it's different a little bit here and there, but seldom does it surprise you. We love Pink Martini and try to attend their performances every other summer when they're in town, just because they are fun and creative.
• • •
How to Donate Tickets
As a non-profit institution, the LA Phil relies on both ticket sales and contributions from generous supporters to sustain our work both on stage and in the community. While canceling performances is the right decision for the well-being of our city, musicians, and staff, it has made support through donations even more vital. If you are able, please consider donating (in part or full) the value of your tickets and know that by doing so you are helping us continue to impact lives through our music and education programs.