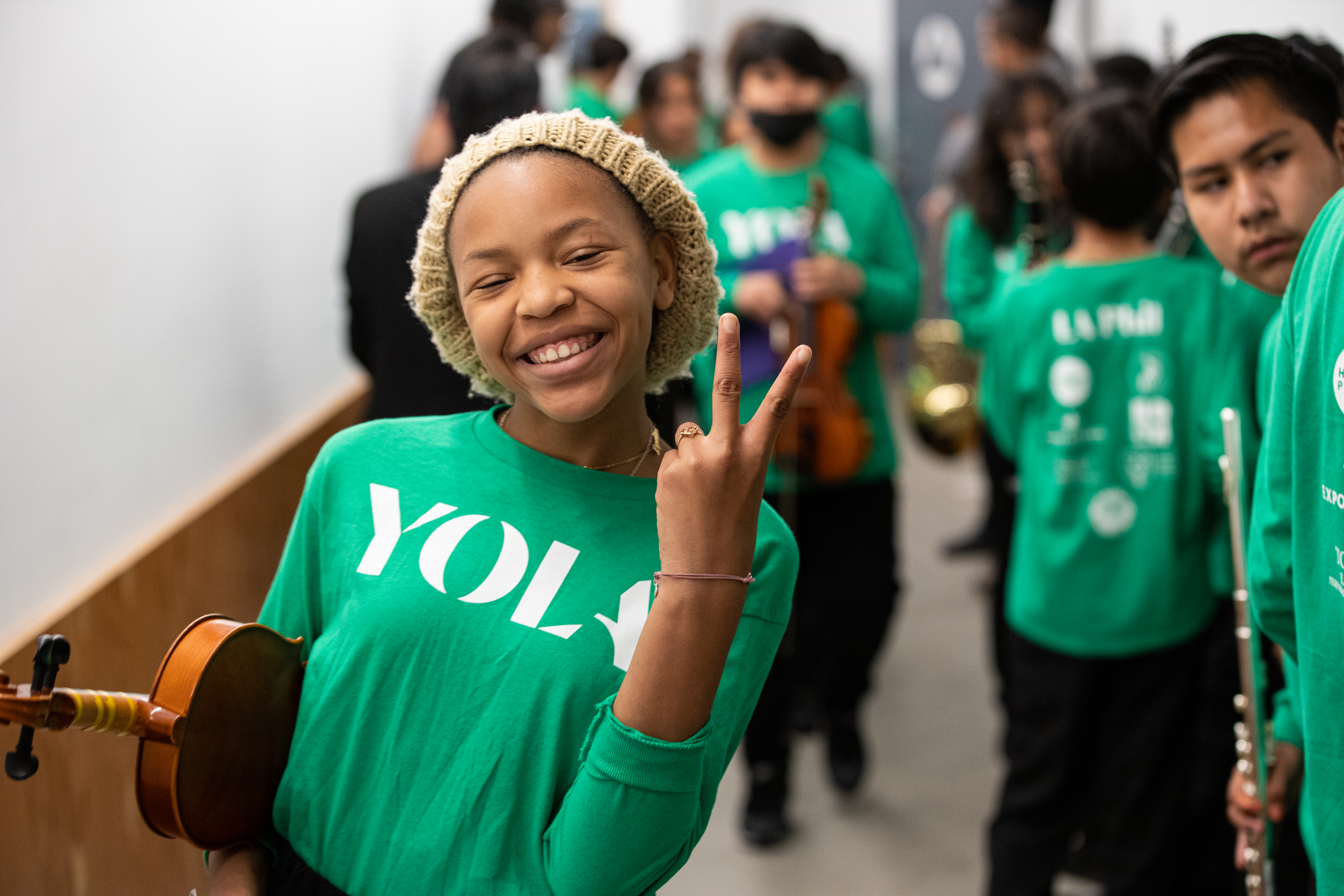 Sixteen years ago, the LA Phil and its community partners launched YOLA (Youth Orchestra Los Angeles), a free music and youth development program for young people from diverse communities across Los Angeles. What began with 80 students at the EXPO Center in South LA is today composed of five orchestra sites annually engaging 1,800 musicians from all over Los Angeles and the YOLA National program, which engages hundreds more musicians and teaching artists from peer programs across the country.
Throughout the last year, donors like you have provided tremendously generous contributions that have enabled the LA Phil to engage and empower YOLA's young musicians, providing them with intensive and holistic programming that is offered completely free to all who participate.
Below you'll find a handful of highlights from YOLA's past year and some previews of what's next for the program in its 17th season, beginning this fall.
YOLA's Mission
Thank you for helping us realize YOLA's mission:
At its core, YOLA's focus is to provide incomparable and equitable access to a high-quality and intensive music education for young people in diverse and vibrant communities across Los Angeles and beyond.
In providing this access, YOLA strives to support young people to leverage their learned skills and artistic identities and create transformational change for themselves and their communities.
YOLA's Impact—By the Numbers
• The high school graduation rate for YOLA musicians stands at 100%. In 2023, YOLA's graduating class of 48 students will all be attending college, and, inspiringly, 90% will be the first in their family to do so. By contrast, LAUSD has a graduation rate of about 80%, with 63% attending college.
• There are more than 300 YOLA alumni so far, and we're currently engaged with 30% of them as staff, mentors, or scholarship recipients.
• Two hundred and fifty young musicians are members of the YOLA Institute, a three-tiered orchestra intensive that provides the resources necessary for students to be competitive applicants to university music programs and conservatories. These resources include private lessons, college audition application support, expanded music ensembles, and additional performance and travel opportunities, including regional, national, and international tours.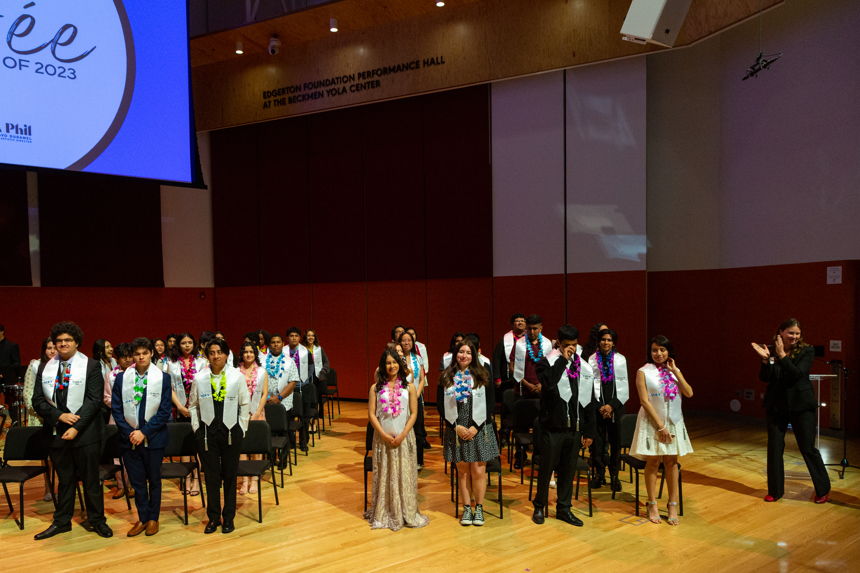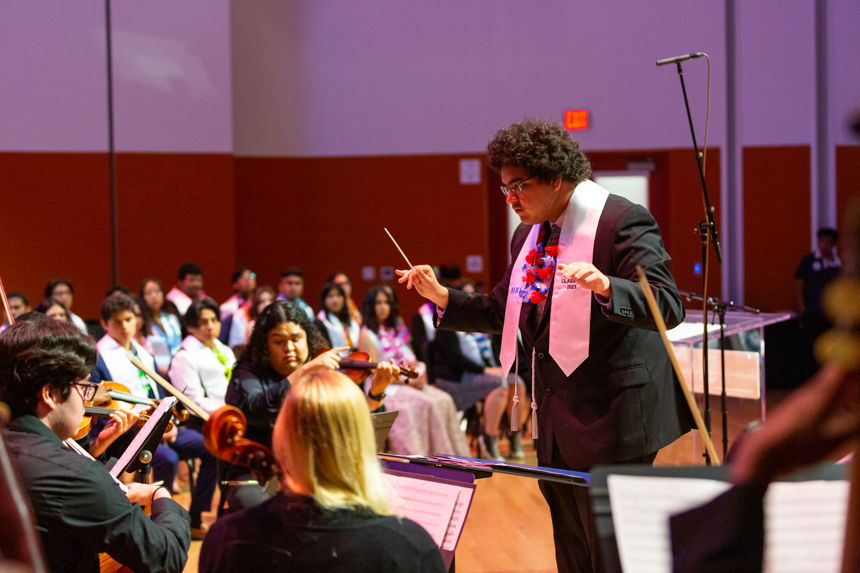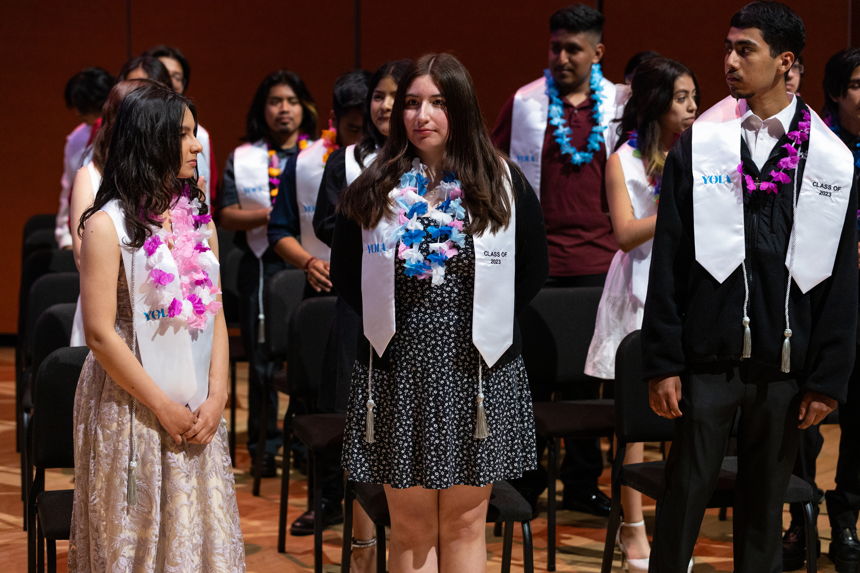 • YOLA National is designed to bring together students and educators from El Sistema­–inspired programs in the United States. Annually, the LA Phil's YOLA National Festival provides orchestral training for approximately 175 students aged 12 to 18.
• In 2021, the LA Phil launched a new college scholarship program for YOLA graduates, providing financial support as well as mentorship, counseling, and training to promote college success.
• This spring, we were proud to award 27 scholarships ranging from $1,000 to $5,000 per year to students who enroll in a two-year or four-year program.
• Each year, two YOLA alumni are selected for the YOLA Arts Administration Fellowship, a two-year part-time paid position that offers college graduates the opportunity to learn the ins and outs of working with the LA Phil and YOLA.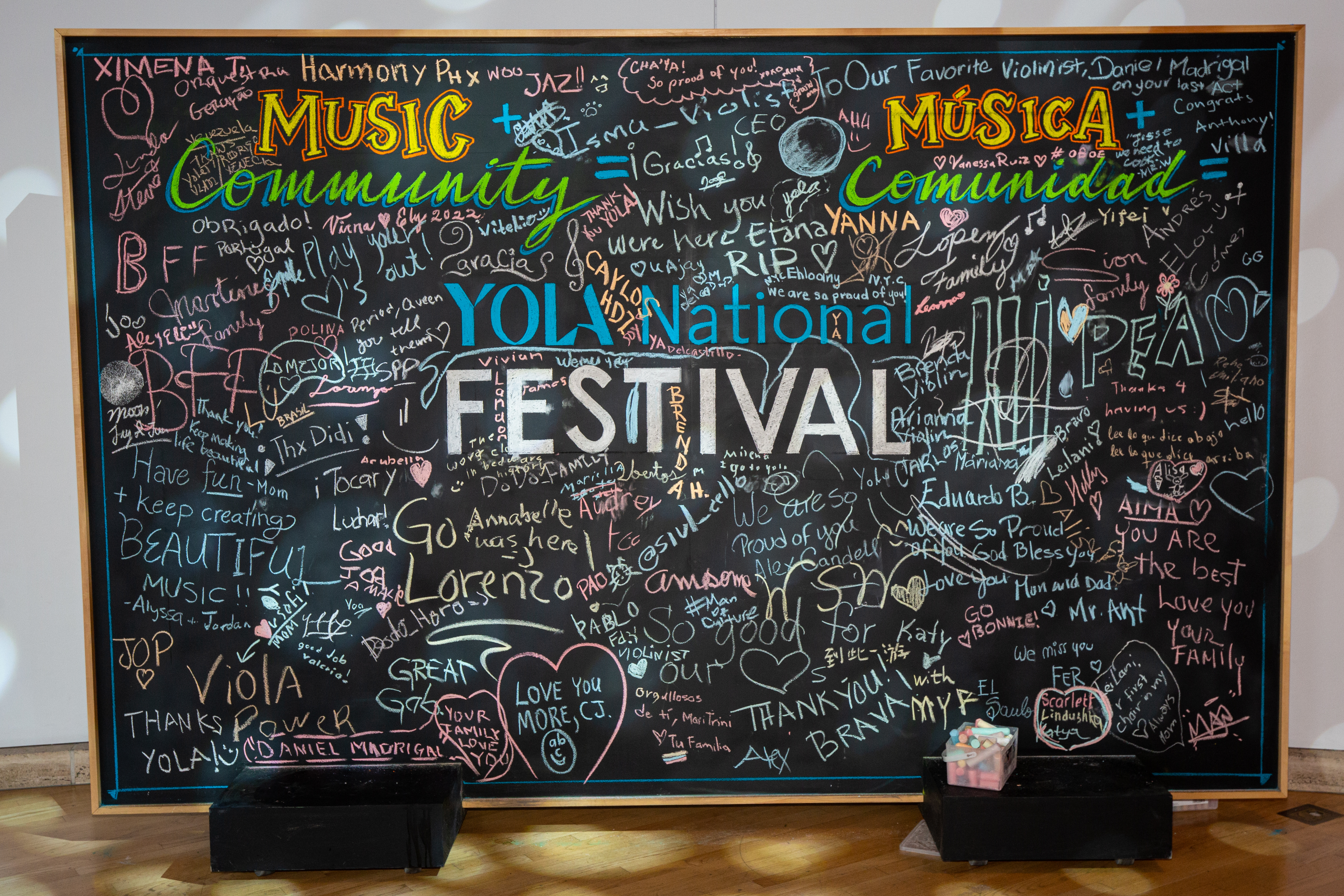 Are you signed up for the Donor News & Info newsletter?
Make sure you're on the list for news like this, and more!
Beckmen

YOLA Center Celebrates Second Successful Year
Opened in the fall of 2021, the Judith and Thomas L. Beckmen YOLA Center has quickly become a hub for music learning for young people across YOLA and from around the country.
The YOLA at Inglewood site at the Beckmen YOLA Center serves 160 young people who attend after-school programming. The site is building its own unique culture, including traditions and celebrations. Throughout the year, the site held special events for students and families to celebrate Hispanic Heritage Month, Black History Month, and Women's History Month.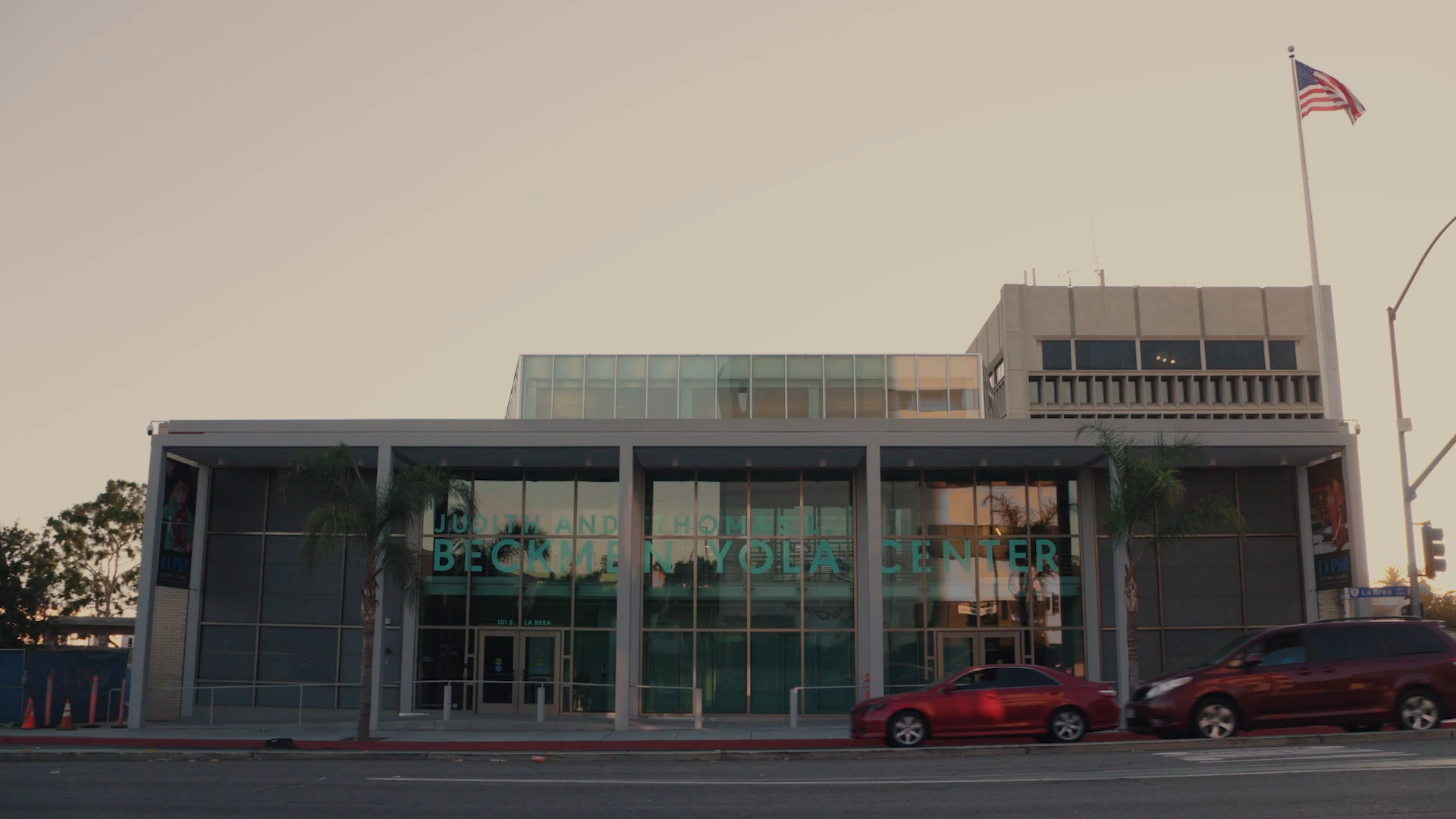 The Center has also become a hub for events and activities held in partnership with local arts organizations including Inner-City Youth Orchestra LA and served as a gathering place for many YOLA National Festival activities last summer. On Saturdays, the Beckmen YOLA Center welcomes 250 young musicians from all YOLA sites to rehearse in cross-site ensembles. In May 2023, the BYC hosted the YOLA Soirée to honor the program's 48 graduating seniors across all YOLA sites.
We are thrilled to see the Center filled with young people and serving the broader community—and we have only just begun!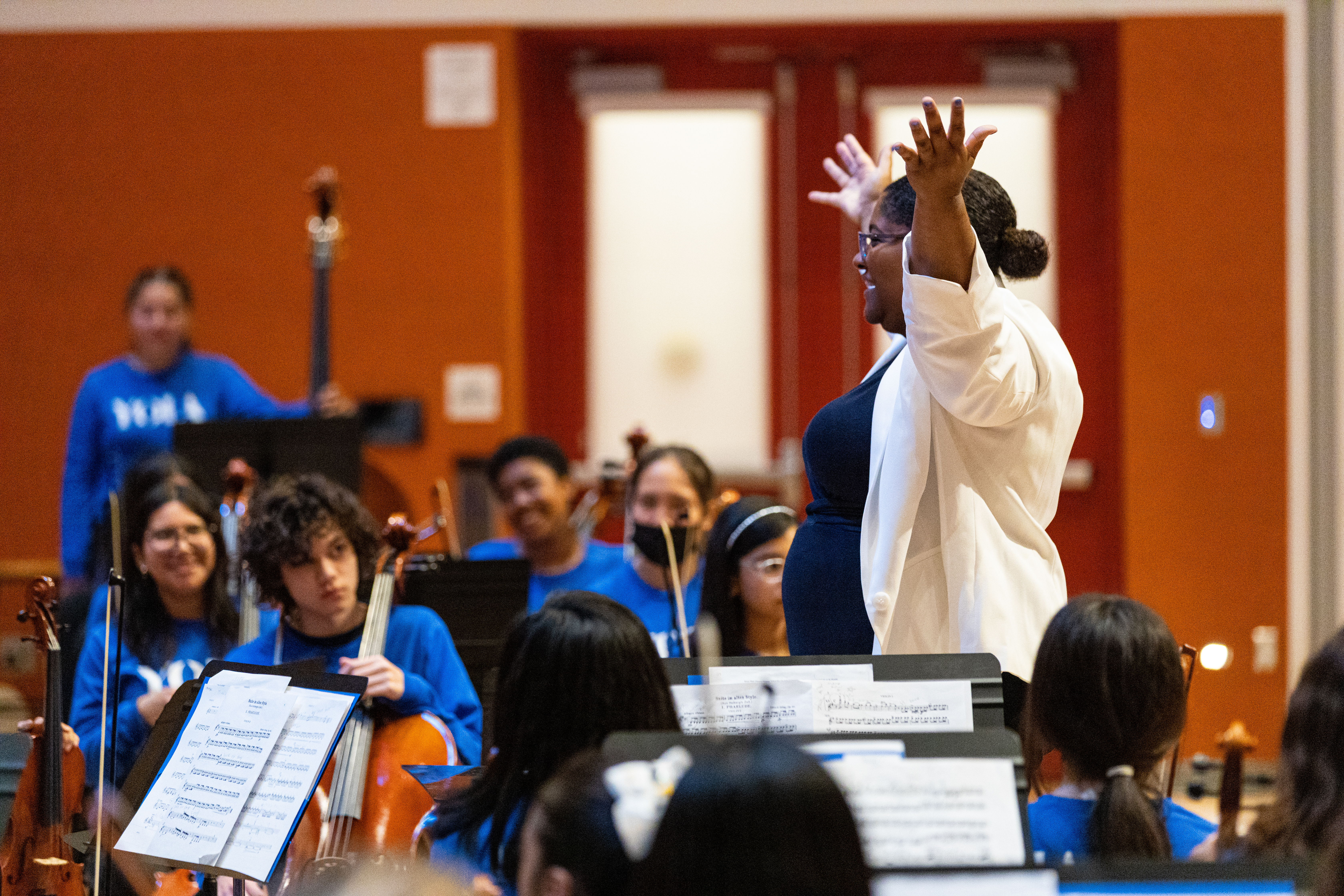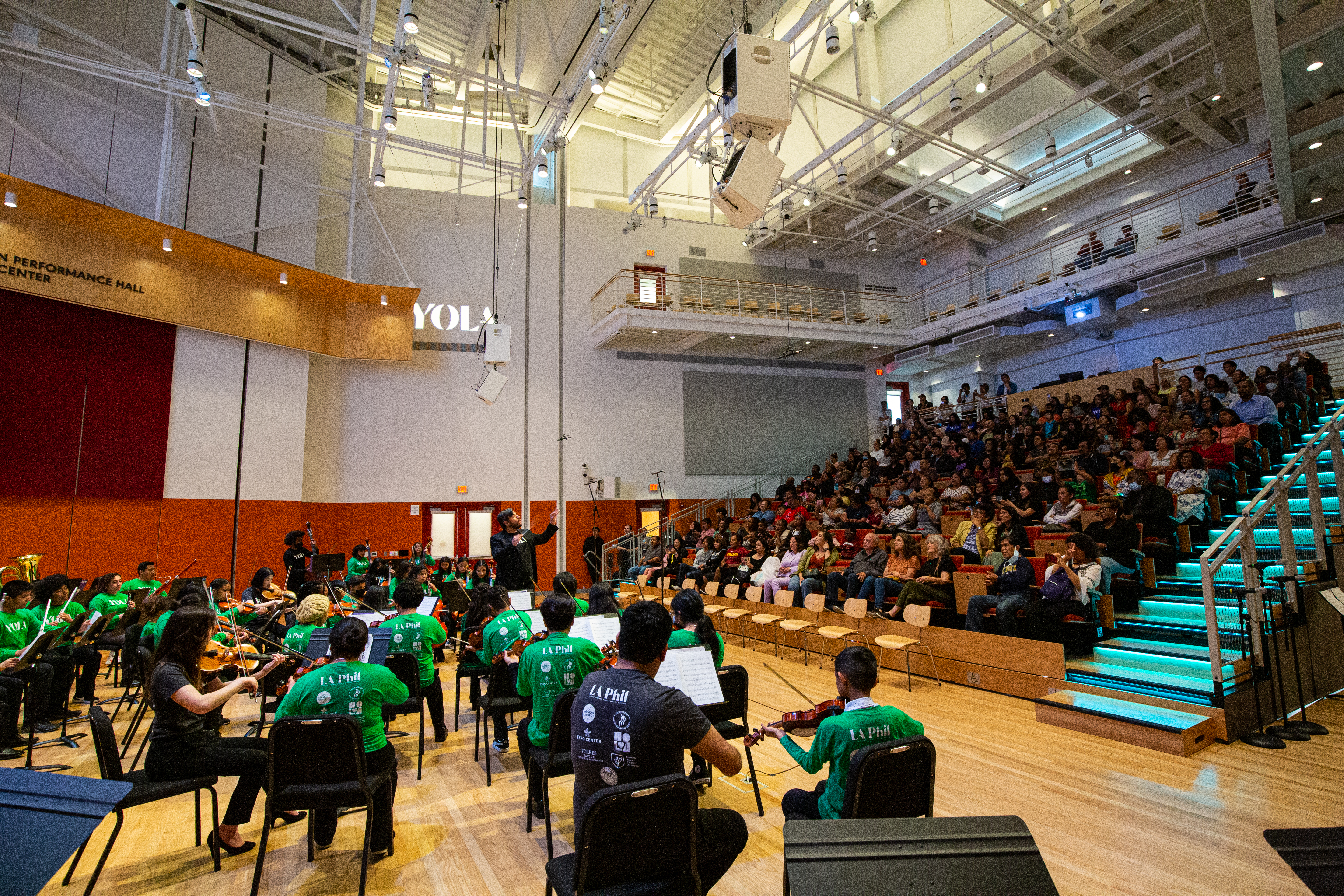 Celebrity Artist Encounters
The LA Phil was delighted to have the opportunity to connect the artists performing on our stages with YOLA's musicians. Last year, three notable artists dropped by YOLA's orchestra sites for substantive conversations, performances, and master classes:
• Pianist Emanuel Ax returned to YOLA at Torres, where he played for young musicians and families, engaged in a Q&A, and listened to a performance by the YOLA at Torres Symphony Orchestra.
• Violinist Ray Chen was also welcomed with open arms and lots of excitement at YOLA at HOLA (Heart of Los Angeles), where he led a master class, performed several pieces, and presented his newly launched practice app, Tonic Music.
• In March, Hilary Hahn joined us at YOLA at Torres, where she led a session on the art of practicing with three YOLA at Torres violinists.
These interactions with world-class musicians are invaluable experiences for YOLA students and inspire them to reach new heights in their music learning.
YOLA National Festival
The YOLA National Festival was a 10-day orchestra intensive in Los Angeles that brought together young musicians from El Sistema–inspired programs nationwide for instruction and mentorship. In July 2022, festival participants were able to learn and play music together for the first time since the beginning of the pandemic.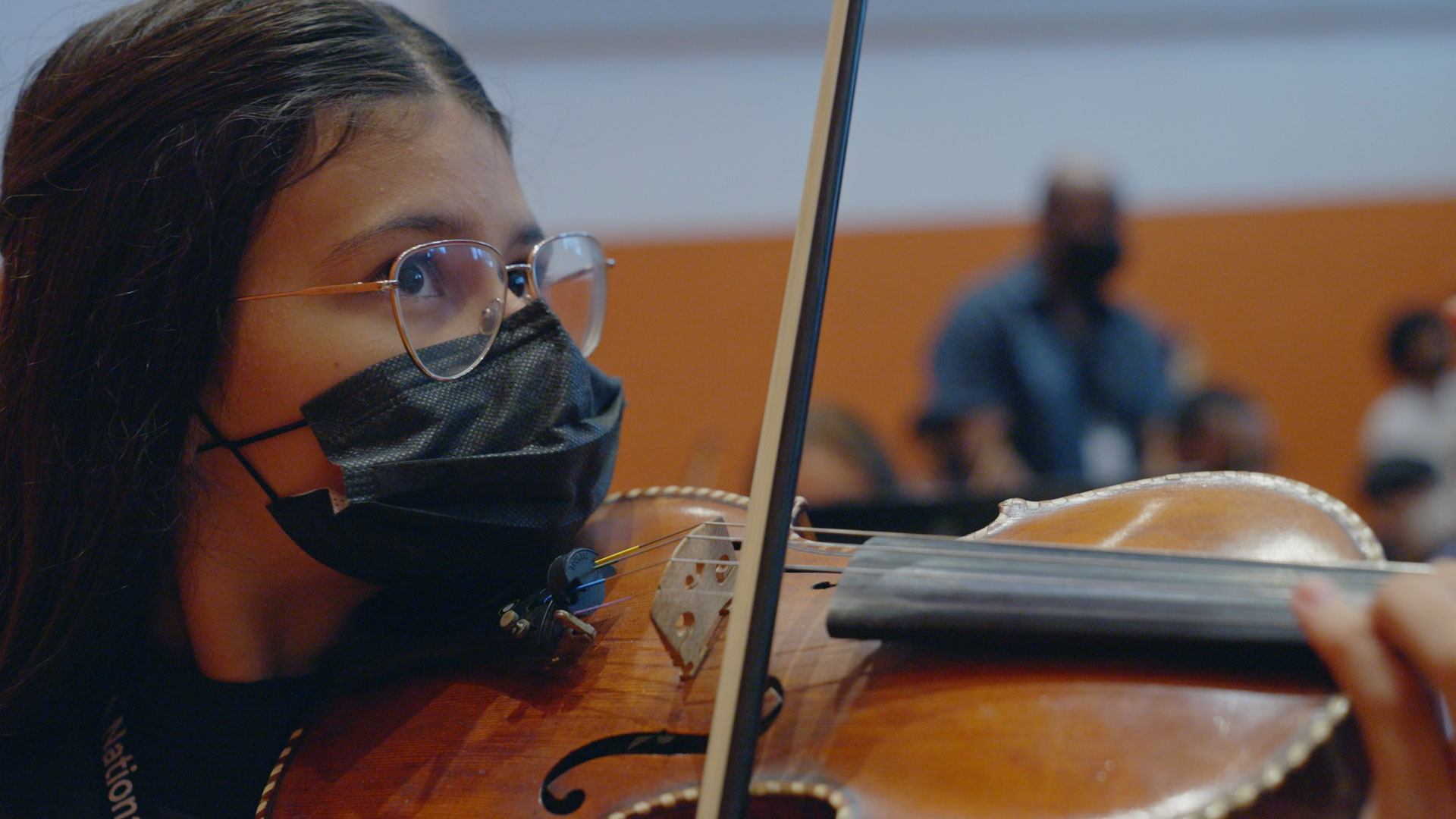 The students were ready for it. They were ready to connect in person, and you can tell. You're not at home anymore! That element of being in person forces us to use our ears, to really play together.
YOLA Research Studies Continue
In partnership with the University of Southern California's Brain and Creativity Institute (BCI), the LA Phil is currently in a major research study taking place at YOLA at Camino Nuevo Charter Academy. Based on promising results from a smaller preliminary study of YOLA students, BCI is investigating the effect of intensive music training on the development of students in areas of lower socioeconomic status.
The five-year study aims to shed light on music's potential role in school curricula by examining impact in the areas of children's cognitive development, social development, emotional regulation abilities, and academic achievement. The study will be complete in 2024.
Results from the initial YOLA/BCI study (2012–2017) provided a clear indication of YOLA's efficacy in improving cognitive and social skills. Per the research team's paper "Music training and child development: a review of recent findings from a longitudinal study" published in Annals of the New York Academy of Sciences,
Evidence suggests that learning to play music enhances musical processing skills and benefits other cognitive abilities.... We conclude that music training induces brain and behavioral changes in children, and those changes are not attributable to pre-existing biological traits.
In addition, the LA Phil and Stanford's Center for Social Psychological Answers to Real-World Questions (SPARQ) recently completed a longitudinal study with YOLA students that found YOLA helps students cultivate failure mindset, which has been shown to promote resilience and perseverance later in life. The study tested the impact of YOLA students' transfer of learning from YOLA to their experiences in college using an intervention that grew out of the study's first phase.
Key findings included the following:
• YOLA students come to view failure and mistakes as essential steps toward eventual success—an attribute social psychologists call failure mindset. This attribute expanded enormously during the course of the study, largely as the result of targeted activities and teaching approaches.
• Students can learn to recognize how their social and emotional skills will apply to future situations.
• Parents credit YOLA with positive outcomes for young people: increasing confidence, collaboration, and self-expression.
Thank You for Your Support
YOLA is offered free to all participants and always will be. This simply would not be possible without the exceptionally generous support of donors like you.
From everyone at YOLA and the LA Phil—THANK YOU!