About this Performance
Much honored and much recorded conductor Semyon Bychkov, who has been obsessed with Mahler since his early years, shares his insights into the multi-faceted world of Mahler's Seventh Symphony. Sometimes called "The Song of the Night"—because two of the five movements are titled Nachtmusik—the work is known for Mahler's use of unusual scoring, including guitar, mandolin, tenor horn, even an early example of Bartók's "snap pizzicato." The symphonic journey concludes with a roaring rollercoaster ride of a finale.
See other concerts in this series
Programs, artists, dates, prices, and availability subject to change.
Enhance Your Experience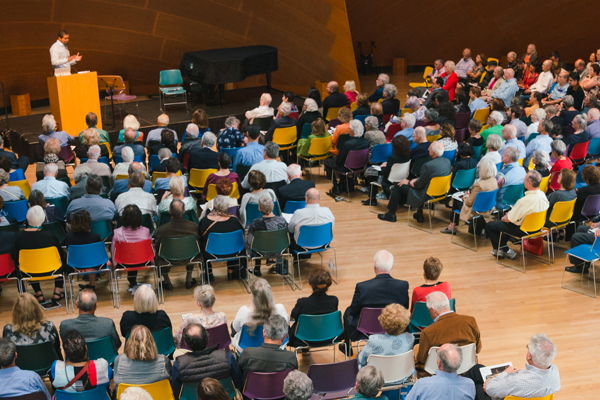 Upbeat Live with Russell Steinberg
Event starts at 1:00PM
Before the concert, some of the sharpest musical minds around – including members of the LA Phil – guide you through the evening's music, complete with a Q&A session for any lingering questions. This free event is held in BP Hall, accessible after your ticket is scanned.
Learn More