In Conversation with La Marisoul
About This Event
Last week, musicians of the YOLA National Festival heard from La Marisoul, lead singer of the band La Santa Cecilia. Tune in on Friday, July 31 at 10 am to see highlights from their conversation, where she speaks about her journey as a singer, a mother, and a Mexican-American, based in Los Angeles. She also discusses how she created her own pathway based on her interests, passions, and the blend of experiences she had between the US and in Mexico. La Santa Cecilia is known for exemplifying the modern-day creative hybrid of Latin culture, rock and world music. The group draws inspiration from all over the world, utilizing Pan-American rhythms including cumbia, bossa-nova, rumba, bolero, tango, jazz and klezmer music. In addition to winning a Latin Grammy, they have also performed on stages across the world, including the Hollywood Bowl and Walt Disney Concert Hall.

This event is for…
Music lovers and young musicians

How to join
This event has passed

Not registered for the YOLA at Home digital conference? Sign up today!
We'll keep you updated on upcoming events and share special content created throughout the conference.
Learn more about YOLA here
Get in contact with the team: YOLA@laphil.org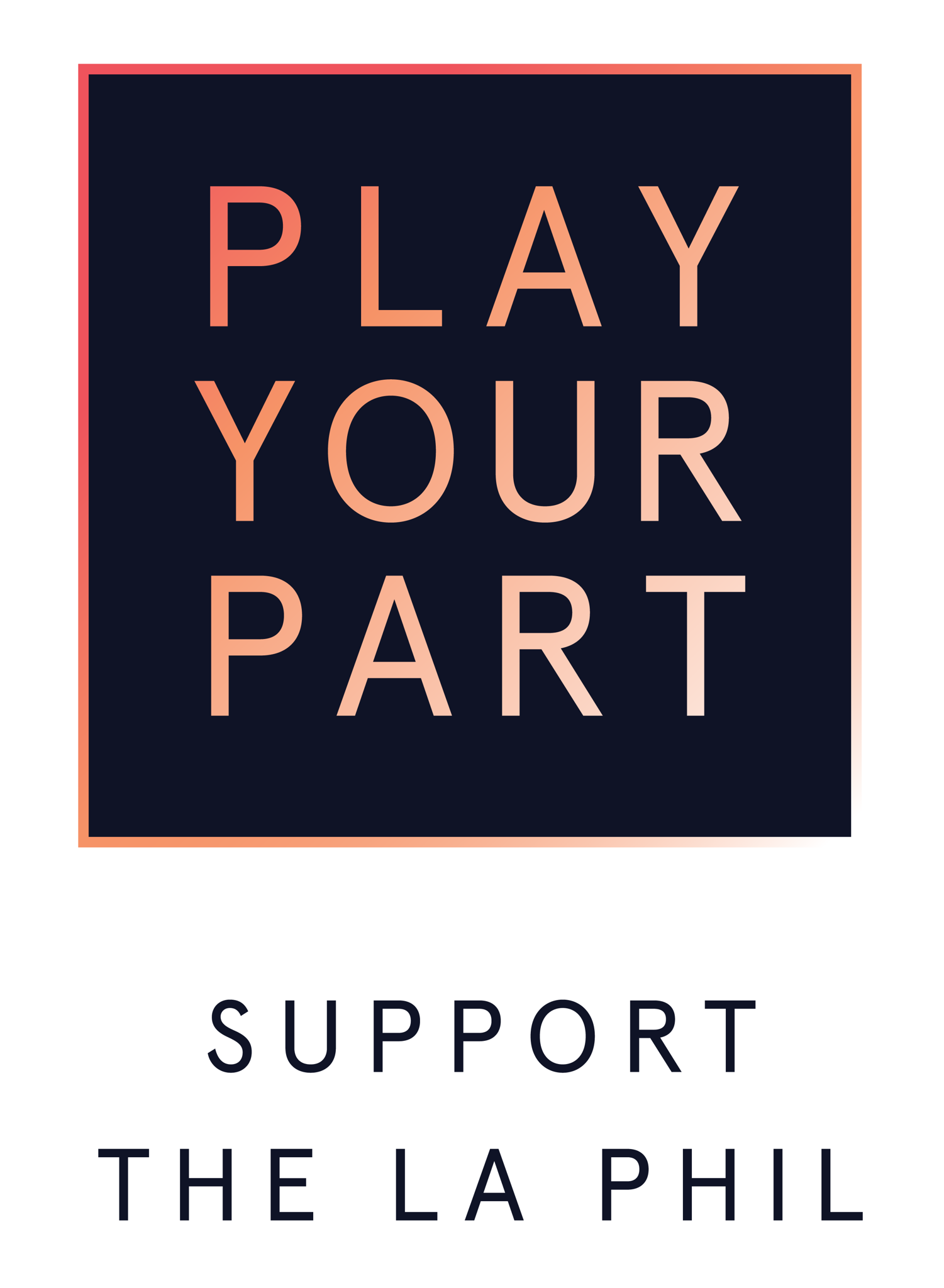 Support the LA Phil, including Learning programs and initiatives just like this!
{{text}}
{{title}}
${{ price.displayPrice }}
Give Now
Please select a donation amount. Minimum donation is $10.
If you would like to make a gift under $10 then please contact Friends of the LA Phil at 213 972 7557 or friends@laphil.org