In the LA Phil's National Composers Intensive, composers and new music performers guide a group of emerging U.S. composers through the process of creating new work, from genesis to performance. Responding to the COVID-19 pandemic that shut down concert halls, the 2020 participants in the NCI worked with LA Phil musicians remotely to create new works intended to be performed and recorded safely at home by a single instrument. Listen to the results below.
Bravo to our NCI faculty Andrew Norman and Christopher Rountree for their guidance, expertise, and support!
Bethany Younge's
At Midnight I Walked into the Middle of the Desert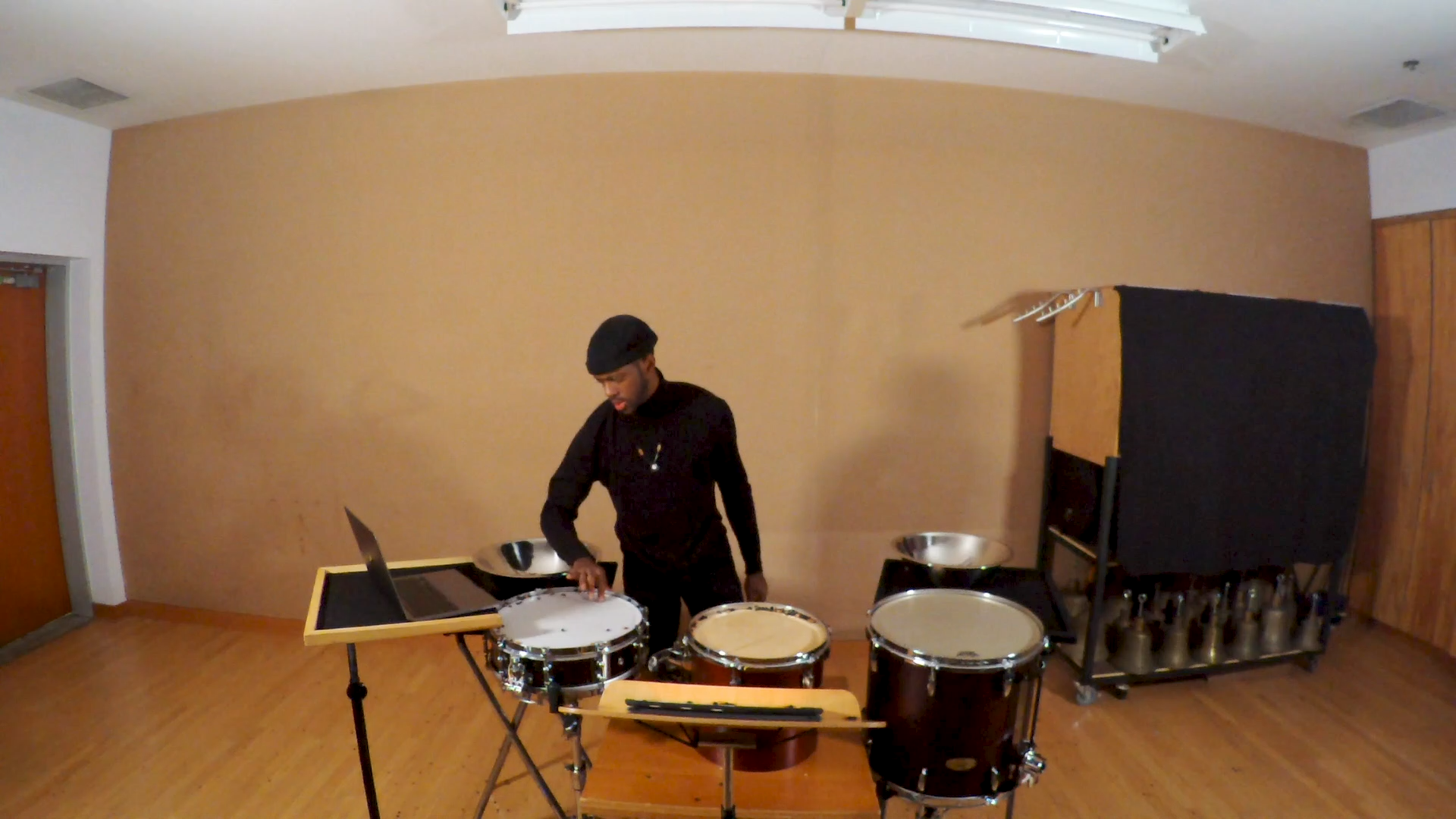 Note from the composer:
Originally written for TAK ensemble (soprano, flute, bass clarinet, violin, and percussion), At Midnight I Walked into the Middle of the Desert uses text written by ensemble members Marina Kifferstein, Charlotte Mundy, and Laura Cocks. I originally sent members of TAK a fictional world from which a sonic landscape would eventually emerge. I then asked them to imagine themselves in this world and then send me two memories that surface, one false, one true, without telling me which one is which. I chose one of each of their memories and used them as the primary text for the piece. From there, I then made an audio mockup for how I imagined the recorded text being spoken. Mundy, the soprano, reenvisioned my mockup with her own unique intonation.
In this version for solo percussionist, the recorded voices are not embedded within the sound world of an instrumental ensemble but are rather a structural framework within which the percussionist conveys a feral and tempestuous energy. The percussionist remains close to the instruments with very few opportunities for the mallets to act as a distancing and objectifying force. The hands of the performer as well as the beans, marbles, and crotales invite the three drums to speak, blurring the lines between subject (the percussionist) and object (the materials). The body here only conjures sound—never dictates it—to then eventually dance itself into oblivion.
inti figgis-vizueta's
INBHIR (many waters)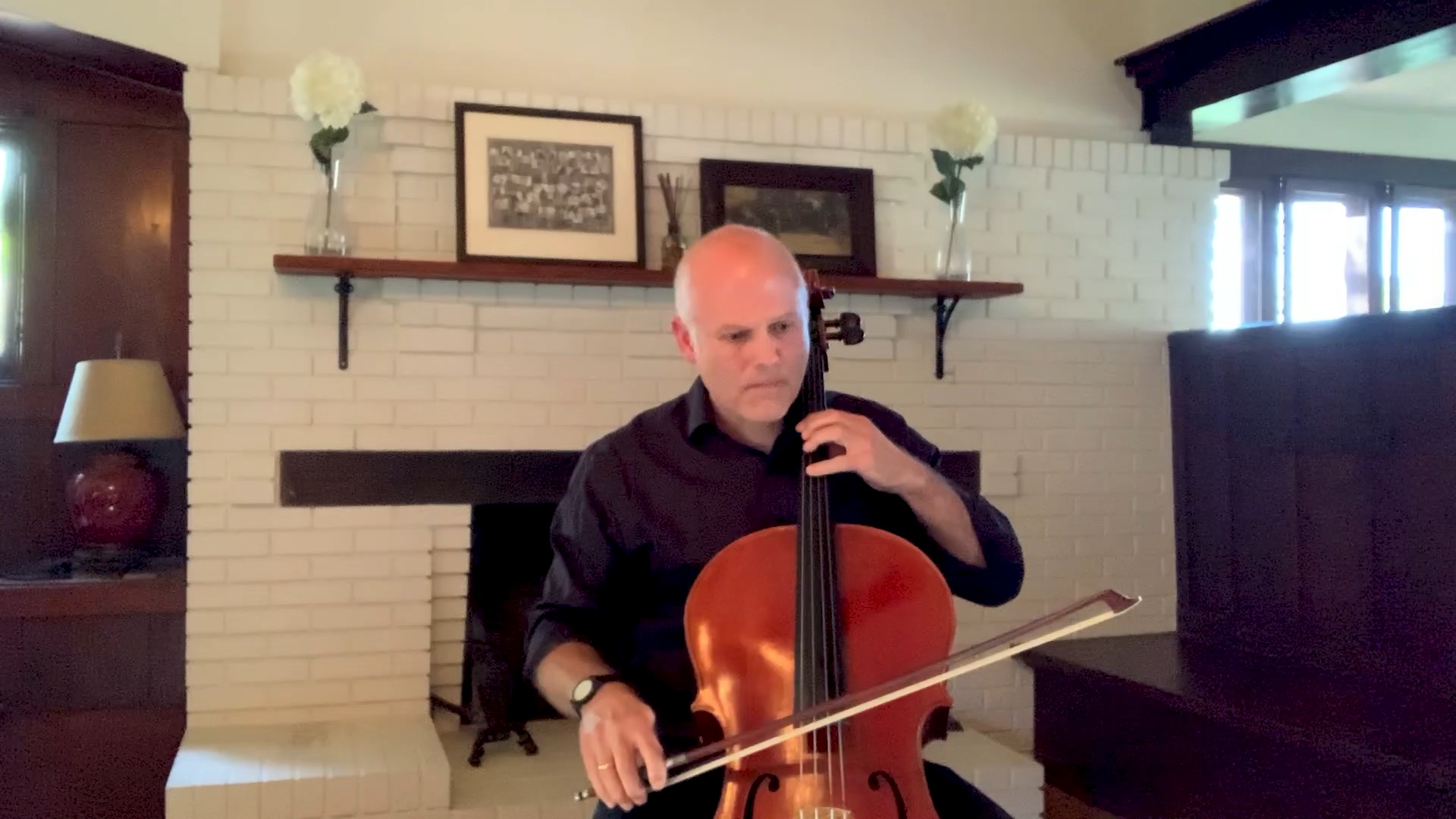 Note from the composer:
Special thanks to the LA Phil and Jason for their flexible response to our current circumstances and being open to collaboration over a distance. It was a real pleasure to have the intricacies of this piece and all its spaces so fully explored. Shoutout to Donnacha Dennehy for his recent guidance and mentorship around tuning, facilitated through the JACK Studio program.
Nathaniel Haering's for social media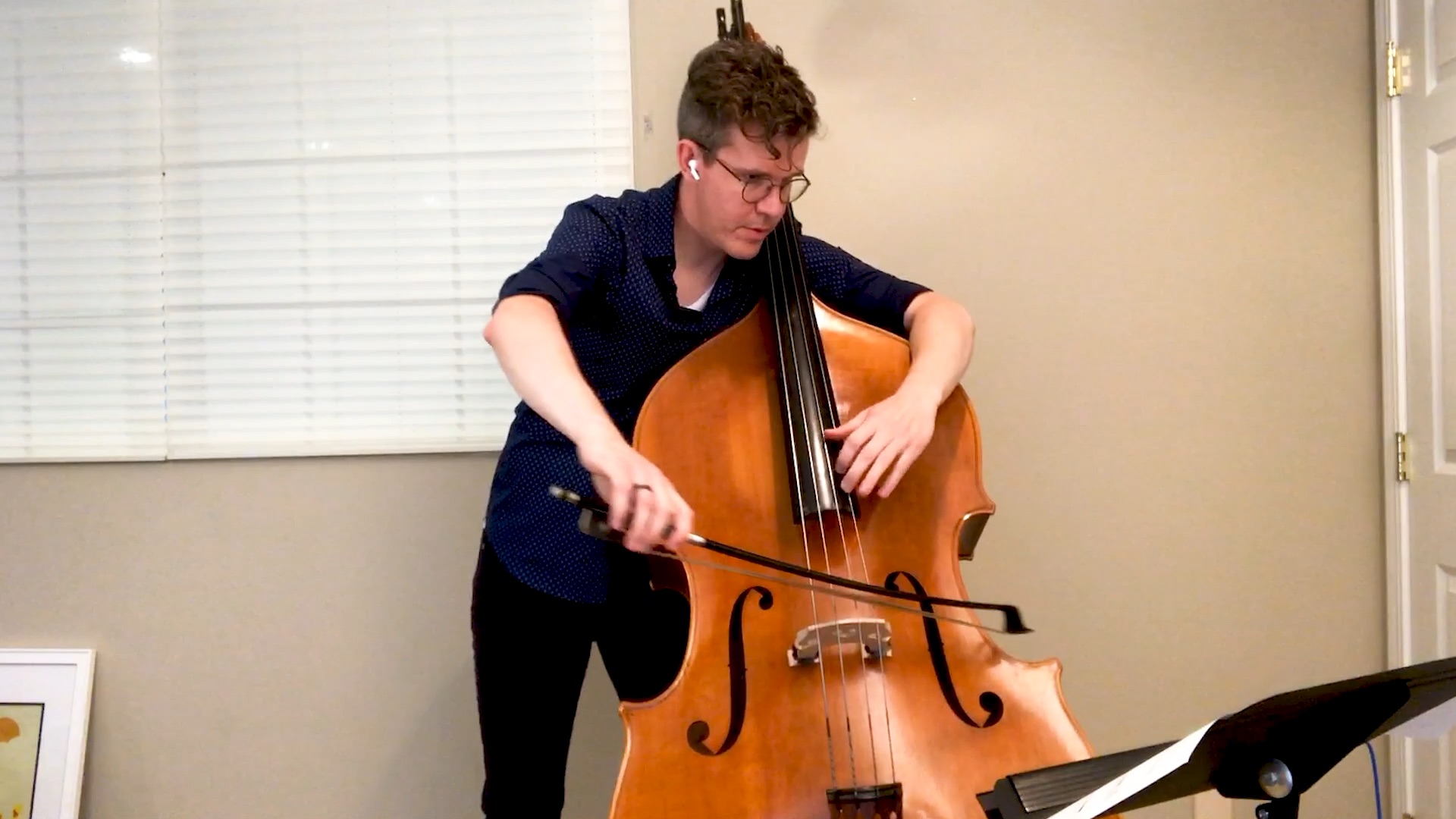 Note from the composer:
for social media is an explosive, frenetic, raucous, and at times abruptly intimate exploration of starkly contrasting materials, juxtaposing and combining extreme cacophonous virtuosity and genuine faltering vulnerability, catalyzed and further intensified by the work's compressed and highly compact time scale and frame – an intentional consequence of the piece being crafted specifically to be premiered online and to live primarily on social media.
Acoustic performance, fixed media, and live electronics intertwine and reinforce one another to create powerful jarring gestures as well as to signify the return of glistening respites while collectively relishing in and magnifying the irregular, dynamic, malleable, and unstable nature of the materials and phenomena that constitute the work's core.
Noah Jenkins'
Phantom Trails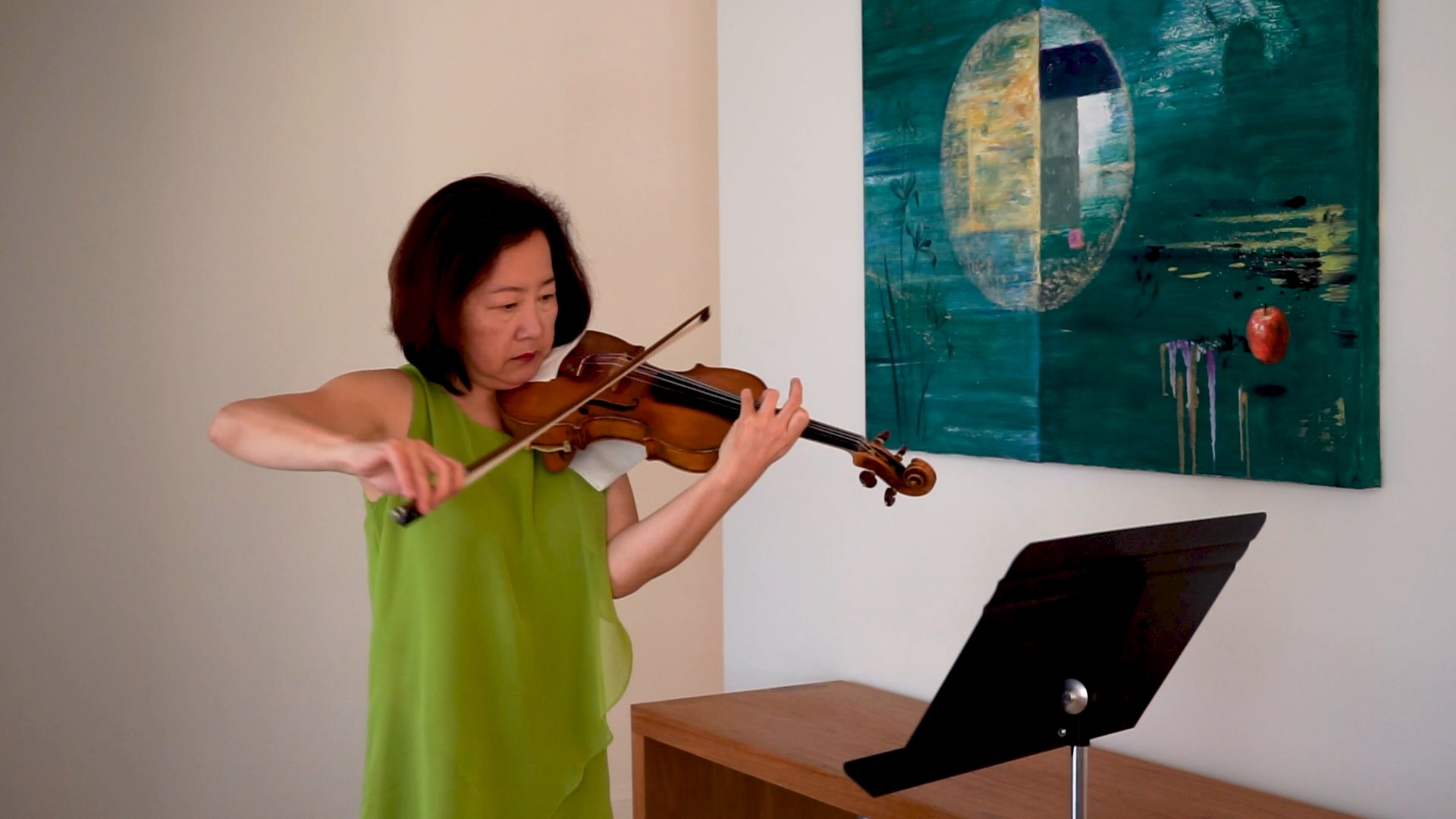 Note from the composer:
Phantom Trails is a piece for solo violin that reimagines, reflects, and misremembers materials first heard in my string quartet piece Trails Bright Phantoms.
The quartet piece opens with a melodic fragment that is then frozen in midair, spinning, shimmering, and shivering in slow motion. In Phantom Trails we first come across the music in the form of "a melody almost frozen in time, but still inexorably spinning out (sucked into a vortex here, dallying in an eddy there)" (as it is described in the score) before it gradually begins to hint at something more melodic, finally blossoming for a moment into "a gauzy recollection, quasi-espressivo."
Marcus Norris' -
Good to You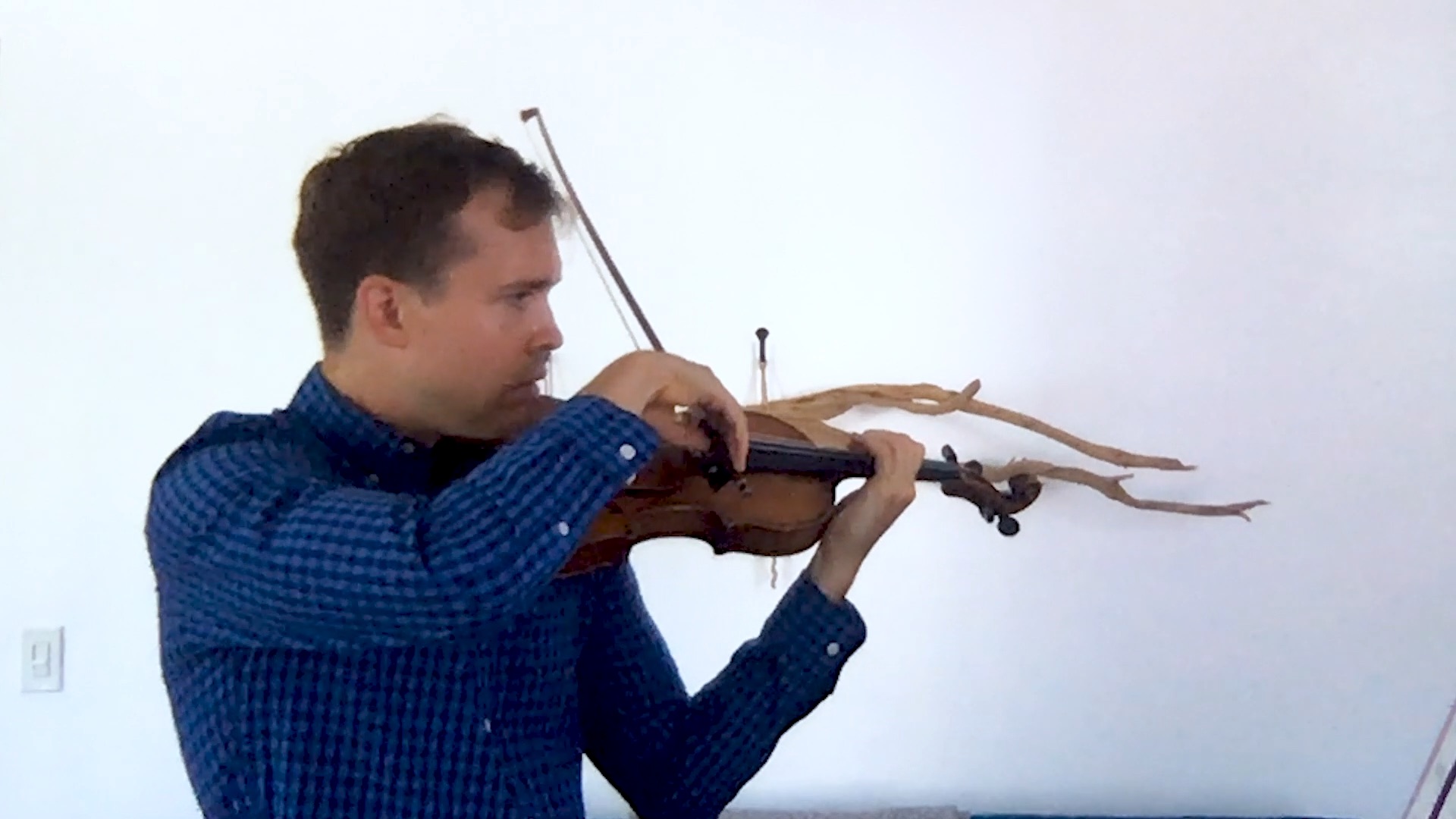 Note from the composer:
Good to You is somewhere in between "I promise to be good to you," "Have I not been good to you?," and "Was it good to you?"
I wanted to make the performance feel as if the audience is hearing the soloist's inner monologue spilling out. The music is like replaying fragments of past conversations, contemplating things you've said, things you should have said, and the right ways to say them once you get the chance. The tone ranges from sweetly soft to passionately loud, but it's always with love. The sheet music for this piece can be found at SouthSideSymphony.org.
Get Watch & Listen Updates
Join the Watch & Listen newsletter list!