Program
Bryce DESSNER

Concerto for Two Pianos (West Coast premiere)

Nico MUHLY

Concerto for Two Pianos (West Coast premiere)

No Intermission
Listen to this program's playlist on Spotify
About this Performance
Katia and Marielle Labèque show their boundless creative flair with not one but two recent concertos for double piano written by composers who defy any traditional (or newly coined, for that matter) genre labels. Bryce Dessner – celebrated both as guitarist and songwriter for The National and as a contemporary classical and film composer – has been praised for "a developed technique and an intense emotional voice" by his mentor Steve Reich. The Labèques recorded his concerto in 2017, which Gramophone hailed for its "sharp contrast between musical blocks" and "colorful post-minimal style."
Appropriately, Dessner's concerto is paired with one by fellow minimalism-inspired musical omnivore Nico Muhly. Muhly is as much at home with Björk or Grizzly Bear as he is writing opera and orchestral music, and he has "a stunning gift for creating, with just a flicker of a gesture, an immediate and unerring sense of atmosphere" (The New Yorker). The Labèques take on Muhly's brand-new concerto, written for them, with Toronto Symphony Orchestra Music Director Gustavo Gimeno.
See other concerts in this series
Programs, artists, dates, prices, and availability subject to change.
Enhance Your Experience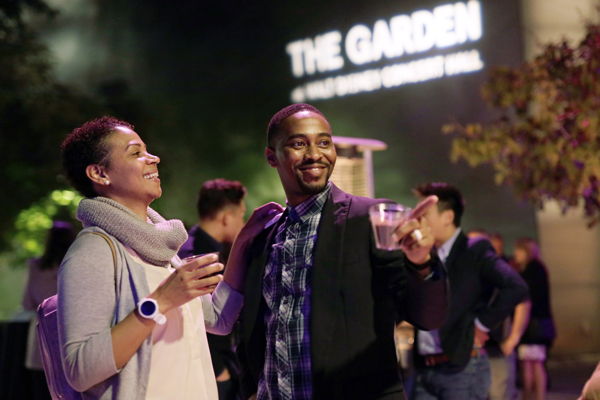 Drinks in The Garden
Set the tone for your night with Drinks in The Garden. Starting at 6:30pm, you can enjoy music and complimentary drinks, and soak up the lush and leafy ambience of Walt Disney Concert Hall's Blue Ribbon Garden.
Subject to cancellation due to weather conditions.