About this Performance
Finnish conductor and composer Osmo Vänskä, whose term as Music Director of the Minnesota Orchestra has been widely celebrated, won a Grammy for his interpretations of Sibelius. He leads the LA Phil in the composer's heroic Third Symphony, with its soaring horns. "One of the most admired pianists of his generation" (The New York Times), Inon Barnatan returns to LA to play Brahms' massive—and massively powerful—Piano Concerto No. 1, one of the composer's early hits that makes Herculean demands of the soloist.
See other concerts in this series
Programs, artists, dates, prices, and availability subject to change.
Enhance Your Experience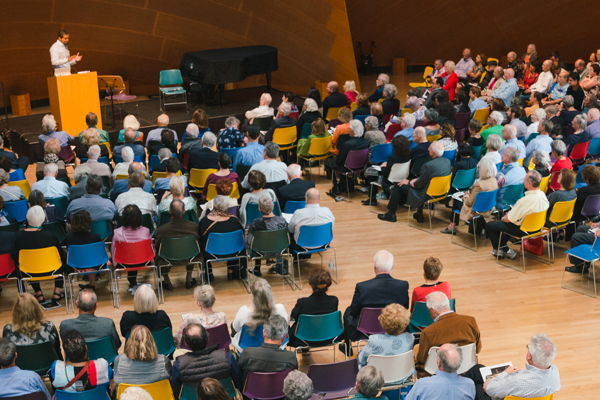 Upbeat Live with Paul Gibson
Event starts at 7:00PM
Before the concert, some of the sharpest musical minds around–including members of the LA Phil–guide you through the evening's music, complete with a Q&A session for any lingering questions. This free event is held in BP Hall, accessible after your ticket is scanned.