About this Performance
Regarded as the world's leading contemporary music group, Ensemble intercontemporain, make a rare appearance to present Olga Neuwirth's score for the 1924 silent film Die Stadt ohne Juden, based on the novel of the same name by Hugo Bettauer from 1922. Under their music director Matthias Pintscher, the French musicians will accompany the movie directed by Hans Karl Breslauer with Neuwirth's music that is "both touching and harsh, warm-hearted and open, amusing and furious, involved and distanced, humorous and sad all at once."
This performance is generously supported by Raulee Marcus and the Marcus Fund for New Music.
See other concerts in this series
Programs, artists, dates, prices, and availability subject to change.
Enhance Your Experience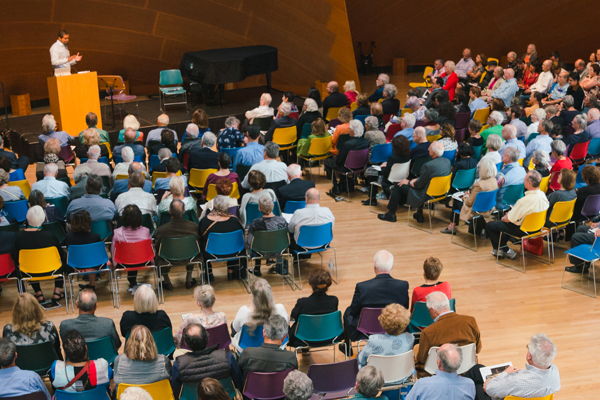 Upbeat Live with Sarah Cahill
Event starts at 7:00PM
Before the concert, some of the sharpest musical minds around – including members of the LA Phil – guide you through the evening's music, complete with a Q&A session for any lingering questions. This free event is held in BP Hall, accessible after your ticket is scanned.